April 26, 2018 9:44 am / by Allison J. Collins
When potential customers are researching you online, they're getting to know you by way of the content of your website. Understandably, many of them might be skeptical or hesitant to trust you right away. To prove the value of what you have to offer, why not let your happy customers do the talking?
"92% of people will trust a recommendation from a peer, and 70% of people will trust a recommendation from someone they don't even know." – Nielsen –
Testimonials take the spotlight away from the seller and shine it on the customer. Your customer was once in the shopper's shoes, debating what product to choose, comparing prices, reading marketing message after marketing message. Once the potential new buyer hears from someone they can actually relate to—someone who isn't being paid to say these wonderful things—then their trust deepens, and their chances of purchasing rises.
For these reasons, it is absolutely critical for businesses to display customer testimonials on their websites. There are many ways you can use testimonials—for example, on landing pages, and in emails—but there's no better way to feature client quotes than on your very own beautiful customer testimonial page.
Related article: Do Not Ignore Online Customer Reviews
Why You Should Display Testimonials Throughout Your Site
In today's fast-paced world, it's no longer the job of the consumer to research brands and products before making a commitment. They expect companies to provide that information for them. This isn't because consumers are lazy or unable to gather the information on their own, it's because consumers now have the ability to navigate from website to website, evaluating and comparing brands with the click of a mouse rather than traveling from store to store.
Your testimonial page appears as a prompt solution for customers. It serves as a platform to show off how others have benefited from your product or service, making it a powerful tool for establishing trust and encouraging potential buyers to take action. Plus, having a testimonial page serves as yet another indexed page on your website containing content covering product features, pain points, and keywords your marketing team is trying to rank for in search. We opted to display this particular testimonial because we think it shows potential customers what we can do, and they can click to read more if they choose.
To generate these glowing testimonials, you need to know who your happy, successful customers are – and that's where collecting and analyzing customer feedback comes in. Once you've found those customers and collected their reviews, it's time to turn that enthusiasm into effective, affordable marketing materials.
Codecademy has made a great work on their testimonial page. It's a powerful way of explaining their mission, and they have a number of students who were willing to share their stories. Click on a story and you'll see a longer interview with the student about how and why they got into coding. This method of using their customers as advocates helps break the intimidation barrier for those hesitant to sign up for a coding course.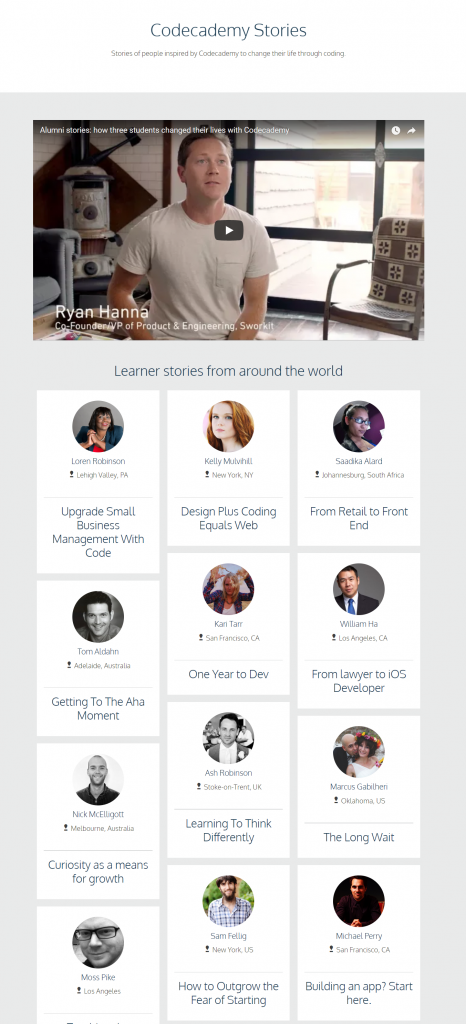 Without any coding skill, Ali Reviews will help you make a testimonial page in secs. Ali Reviews is an app for dropshipping on Shopify App Store that not only import AliExpress reviews to your store but also create a complete review page. All your best reviews on each product page will be gathered and showcased in the beautiful layouts. After checking this page, your customers will make a purchase at your store without any doubt.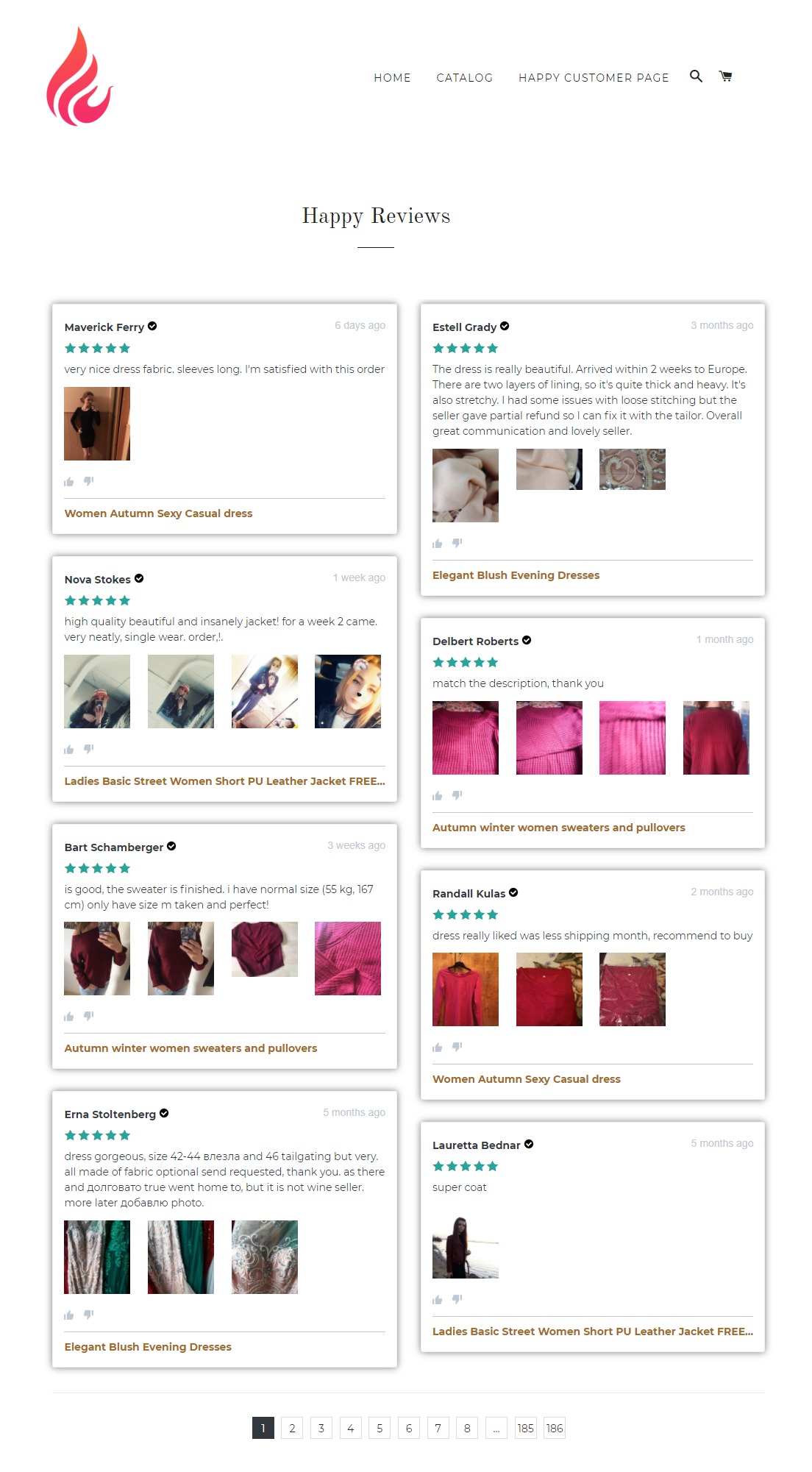 Check out Shopify App Store and get this powerful tool if you want to make your store more trustful.