April 3, 2018 3:55 am / by Allison J. Collins
E-commerce growth looks rosy nowadays but not always easy for small online retailers to make a sale. Even if your website can get enough traffic a day, you have to reduce shopping abandoned cart in order to grow your business. In this article, we provide some statistics and reasons why shoppers abandon their carts and how to recover sales.
This statistic presents information on the primary reasons for digital shoppers to abandon their carts in the United States in 2016 and 2017.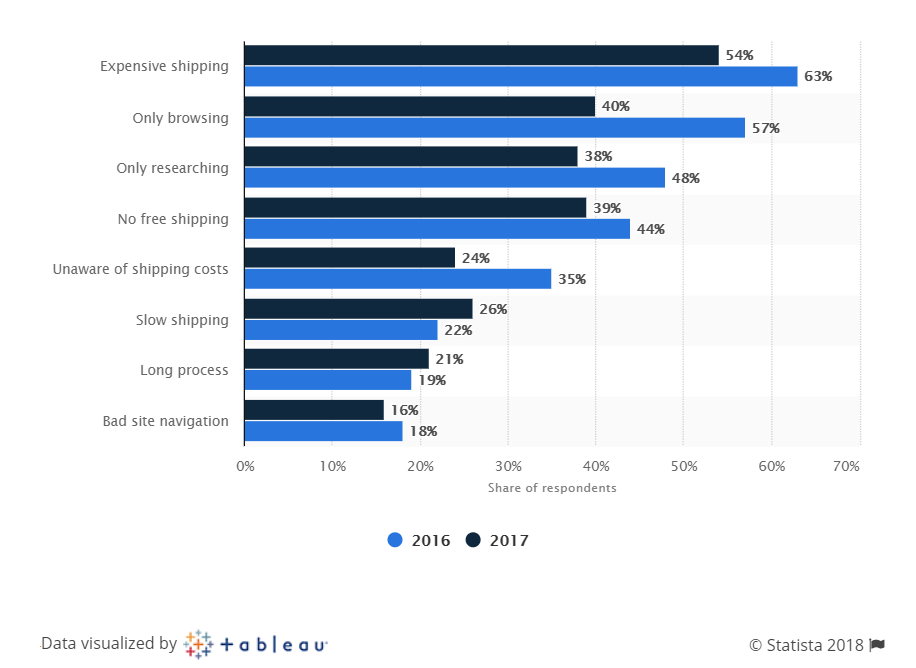 As you can see, most of the reasons are related to shipping. So today we will focus on shipping issue and give it a solution to convert your traffic to sales.
Related article: Indispensable Features For eCommerce Website
54% of respondents stated they had abandoned shopping carts due to the cost of shipping. One of the successful strategies is to bundle the extra cost of shipping into the product price and offer free shipping to the customer. CPCstrategy found that free shipping is deemed critical to 73% of customers to make a purchase and will encourage 93% of shoppers to buy more online. However, reducing shipping cost and offering free shipping can't be always applied to all products or countries. How about the remaining reasons?
Hidden Costs
Unexpected shipping costs are ranking first in the primary reasons online shoppers leave without purchasing. These costs such as taxes or required complementary items cause an immediate annoyance and irritation. In some cases, it can even drive consumers to feel remorse for purchasing. If you have to charge more any fee for the products, fully disclose them.
Transparency is valued highly by digital shoppers and is crucial to store success. The best action is to state all costs from the outset.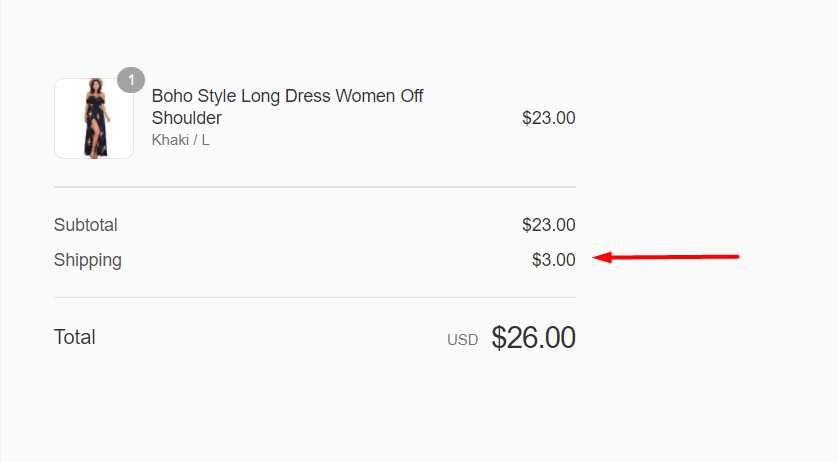 Lack of Customer Support
Lastly, lack of support is detrimental to shopping cart abandonment rates.
Why do customers need to support that lead your work going overload? That's because of your website lack information, especially about shipping issue. Most of the customer queries are about "Where is my order" or "When will I receive my order", etc. It's not a smart way to answer all of the repeated questions.
What is the solution?
Remember to include the shipping information for your products and provide a general timeline for delivery will help you to manage customer expectations and also reduce the number of emails received from customers tracking their orders. Choosing some specialized apps that can auto display shipping information customized by country, region or product will be a great solution for you. Shipping Info may help you in this case!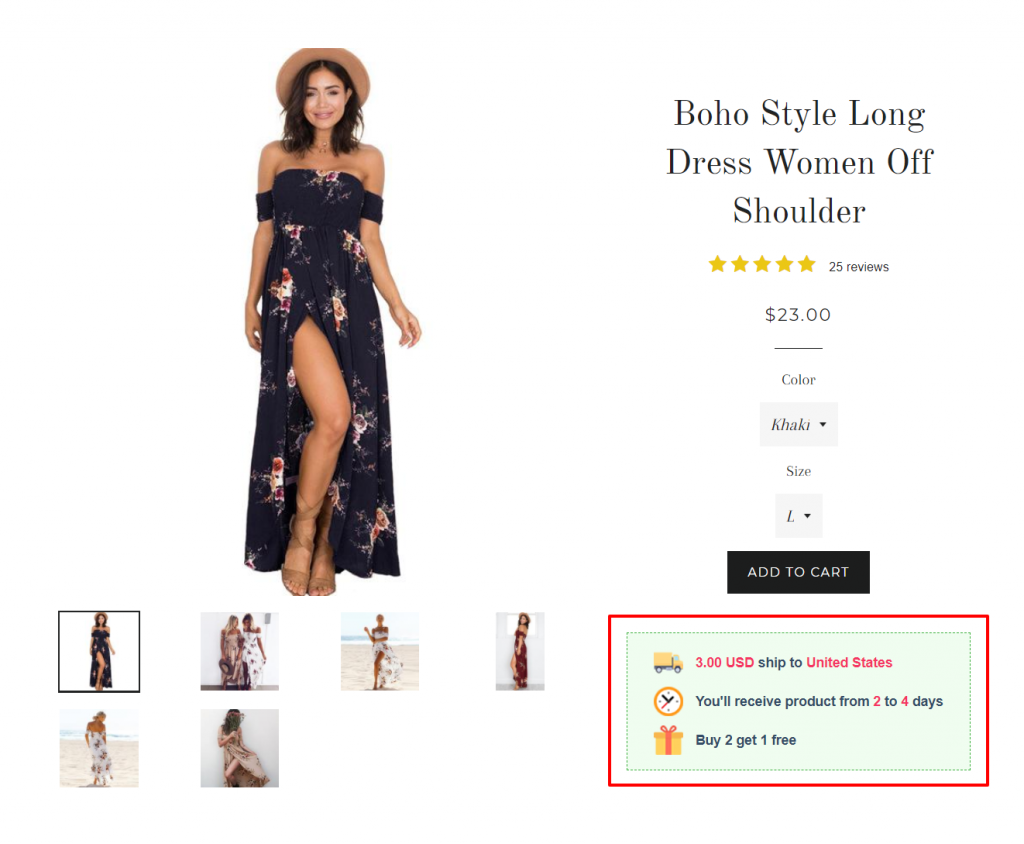 Shipping Info can display information based on customer's IP (Shipping fee & time; city, country, flag, etc.) with advanced settings such as adding settings for a specific country, product, and collection. It's more helpful with features of Auto-convert currency and auto-schedule timeline.
Let's check out Shipping Info on Shopify App Store and see how it works.
Related article: [Shipping Info] Make Your Product More Standout With Shipping Transparency