October 31, 2017 7:32 am / by Allison J. Collins
Black Friday Cyber Monday (BFCM) is coming right away and falls on November 24-27 this year. What is Black Friday Cyber Monday?
During the span of these 4 days, online sellers of all sizes have the opportunity to be part of one of the biggest sales events of the year. If you're living in the blissful calm before the storm of the holiday season, it's the perfect time to tidy up your small business finances—because when you're knee-deep in order fulfillment, it'll be the last thing on your mind. And yes, you should prepare for a busy season, with eMarketer forecasting 16.6% growth in e-commerce sales over the 2017 holiday season.
So if you're planning to go all-out with your BFCM campaigns, here's a roundup of some of the best Shopify apps to help you sell more this November and beyond.
1. FOMO: Social Proof in Real-Time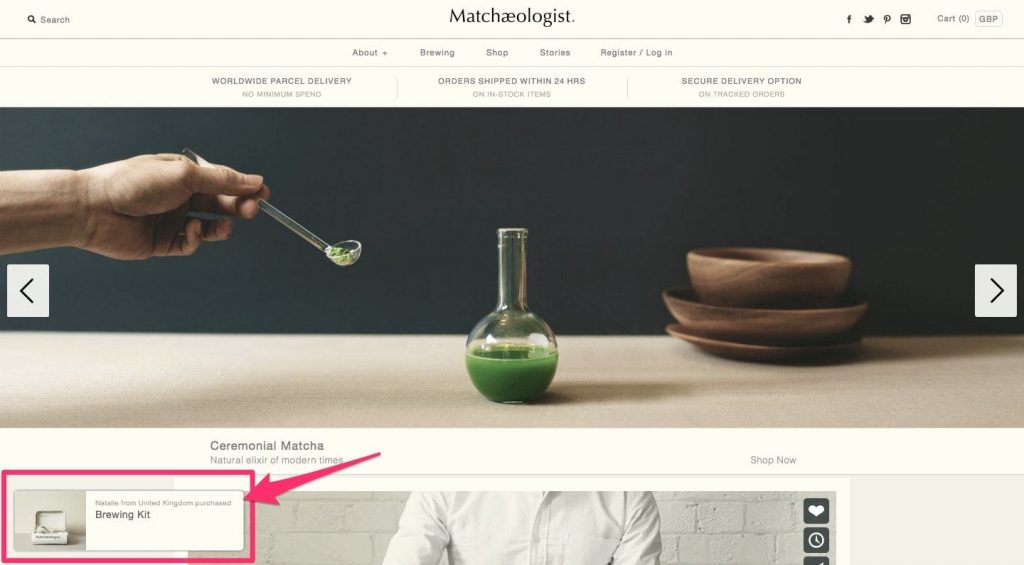 Price: Starting at $29.99/month
When new visitors come across your store, social proof is what puts their minds at ease by showing off past customers who have bought from you and enjoyed your products.
That's why FOMO (formerly known as Notify) can help you maximize your selling potential.
The name is a nod at the "Fear Of Missing Out" that compels people to want things because other people want them too.
FOMO accomplishes this by showcasing recent purchases in a small notification that pops up in the corner of your store.
These notifications can show your past customer's names, location, the product they purchased, and more to tell new customers that they're not alone. If you're planning for a high volume of sales in a short time (like during BFCM), you can even set it up to show how many people bought in the last few hours.
Alternatively, you can check out Recently 3 ($10/month) if you're most interested in the recent orders functionality and don't need all the extra features and integrations.
Why FOMO?
Allow notifications to appear in real-time or loop a handful of them again and again to create the impression of a buying frenzy (perfect for newer stores).
Customize the look, placement, frequency, copy, and what products get shown.
Integrates with social media to surface posts and positive reviews as well.
2. Product Discount: An Easier Way to Run a Sale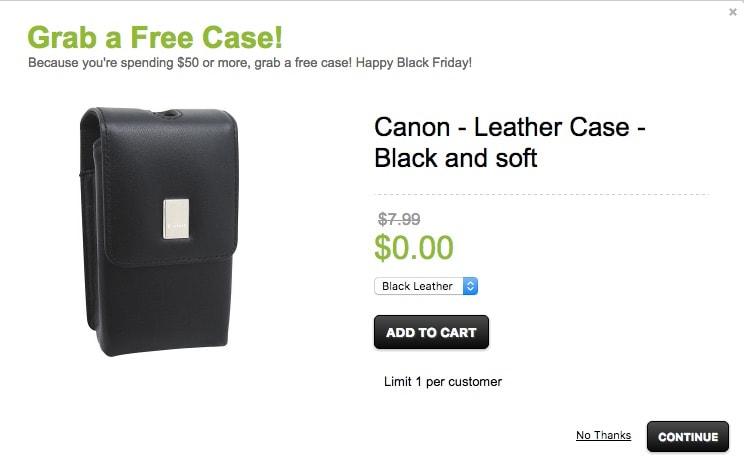 Price: $14/month
Part of the appeal of BFCM is the promise of deals you don't get at any other time of the year. Chances are you'll be putting a lot of your products on sale at once, and need an app for managing store-wide sales.
Product Discount makes it easy to set up a variety of offers and even schedule them to go live during a specific time. It's a lot simpler than having to create discount codes for every item and hoping your customers find them so they can apply them.
But taking a percentage off of your price isn't the only way to put your products on sale.
By combining Product Discount and Product Upsell, two apps by Bold Commerce, you can create more complex sales offers such as a free gift for customers who spend a certain amount, a discount for buying multiple items, "buy one get one free", and more.
Why Product Discount?
Create and schedule sales without generating discount codes, automatically adjusting the "compare at price" accordingly.
With Product Upsell (starting at $9.99/month) you can do "Buy One Get One Free", "Buy One Get 75% off", and other complex offers.
Save time by putting all, some segments, or specific products on sale at once.
3. Ali Reviews: Import 1000+ AliExpress reviews in 1 click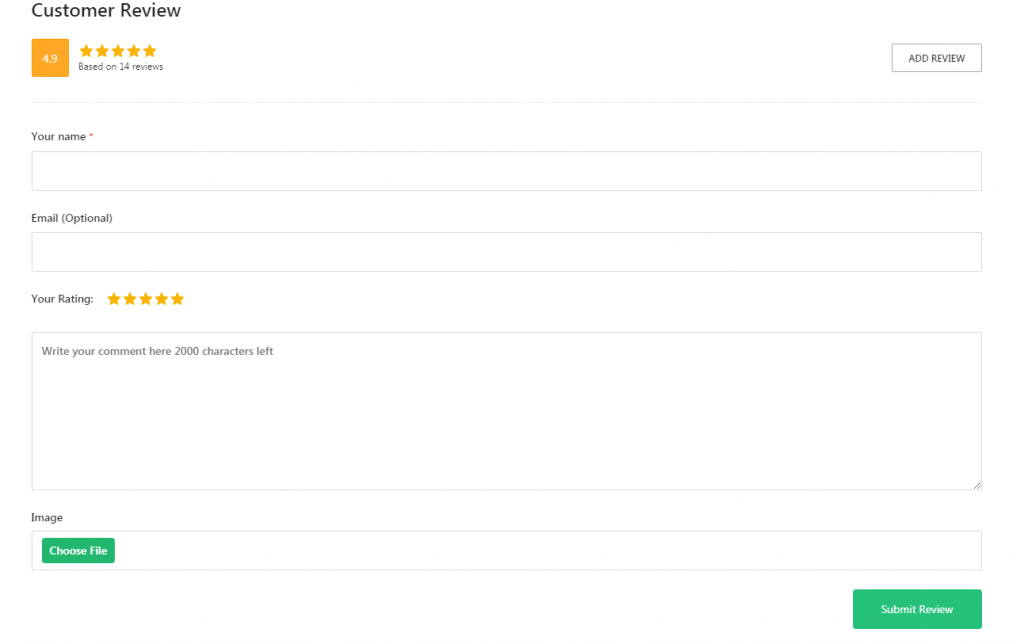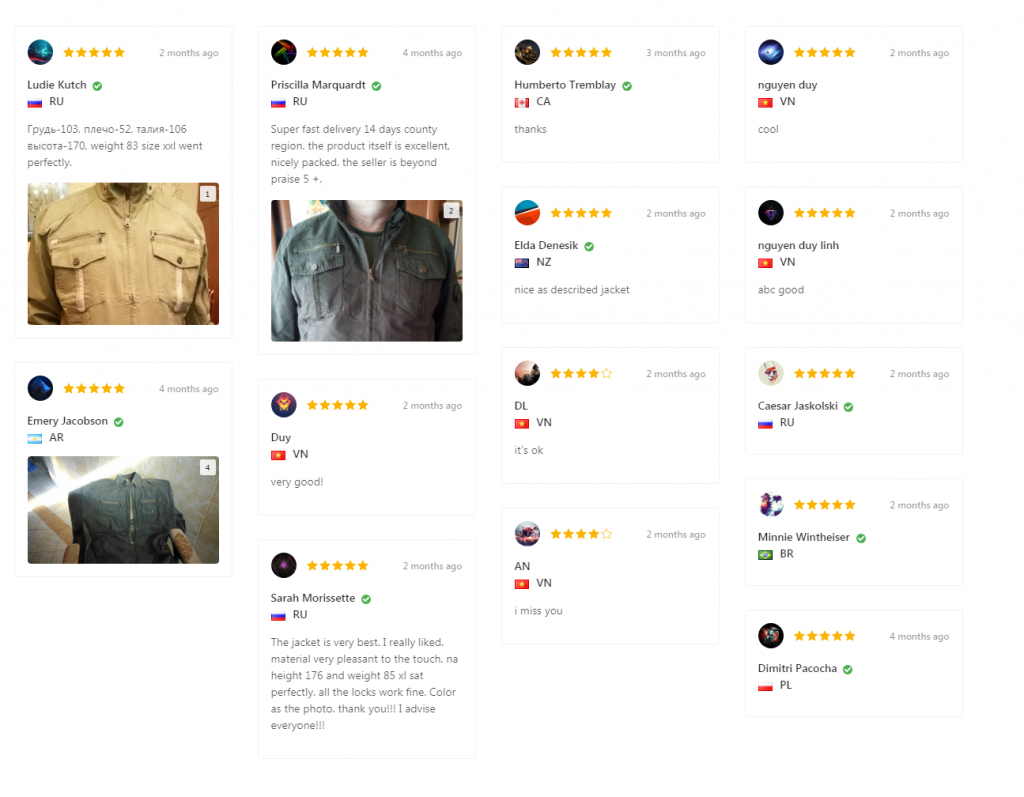 Price: Starting at $0/month
73% of shoppers like to read online reviews prior to purchasing a product (Nielsen, Global Connected Commerce – 2016). The product review and the rating star are the number one factors used by consumers.
Ali Reviews is dedicated to Shopify store owners who do dropship with AliExpress. This is a useful tool to boost sales by 30%, attract more shoppers, build customer trust and get insights.
Reduce Purchase Anxiety, increase conversion rates and reduce website abandonment by the presence of ratings and reviews.
Import more than 1000 authentic reviews from AliExpress in minutes with simple steps and fully responsive utilities.
This is a time-saving way to boost sales without discounting.
4. Referral Candy: Turn New Customers Into More Customers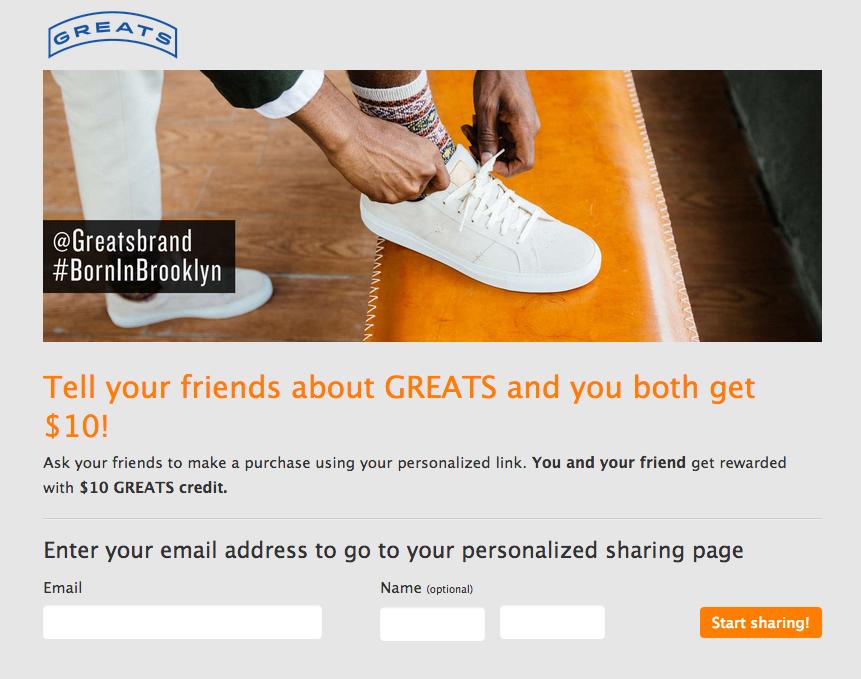 Price: Starting at $49/month
If you succeed with your BFCM campaign, you're bound to have a lot of new customers.
What's better than new customers? More new customers.
Referral Candy lets you offer referral-based discounts to tap into the personal networks (friends, family, co-workers) of your customers.
This incentive turns your customers into advocates that will help you sell more because there's something in it for both them and the person they refer.
Think about how Uber and Dropbox, among others, have grown their user base through their referral programs—Referral Candy lets you implement a similar growth strategy for your own online store.
Why Referral Candy?
One of the easiest ways to set up and run a referral program on Shopify.
Reward new customers for referring their friends.
Referral tracking and rewards distribution are handled by the app.
5. Privy: Pop-Ups Your Customers Can't Ignore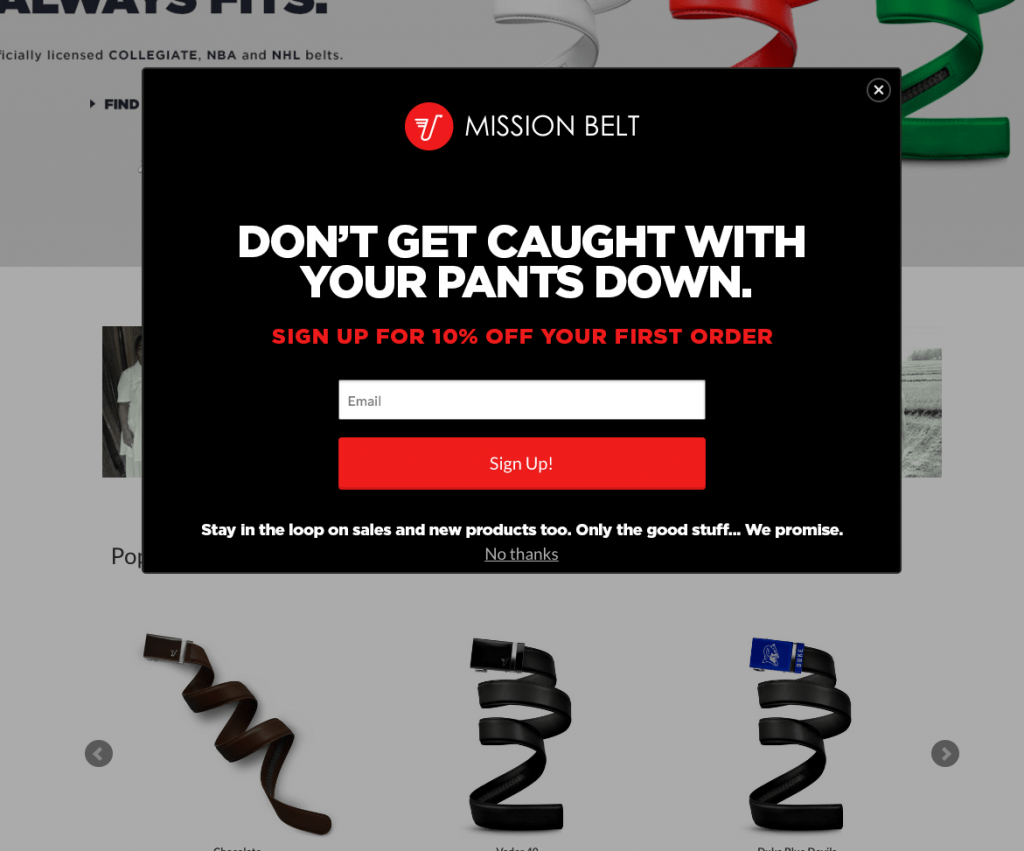 Price: Starting at $0/month
If you hate pop-ups because you see them everywhere, it's only because they're so effective at capturing emails.
Privy lets you easily add pop-ups to your store, customize their look, and even set when and where they "pop up" so you don't overwhelm visitors.
But there's a specific type of pop-up that Privy enables that's perfect for BFCM: exit intent pop-ups.
With these pop-ups, you can present visitors who are about to leave your store without buying with some kind of offer in exchange for an email.
This way, even if a prospective customer isn't ready to buy on the spot, you can continue to market to them in the future via email.
Why Privy?
Triggers include exit intent, scroll-based, time on site, cart abandonment and more. This helps you avoid a spammy user experience by only delivering them when they're most impactful (e.g. when someone abandons their cart).
Integrates with MailChimp, Klaviyo, Soundest, AdRoll, and more.
Built-in offers/discounts that users only get when they opt-in will help you capture more emails than ever before.
6. Back In Stock: "Sold Out" Doesn't Mean "Stop Selling"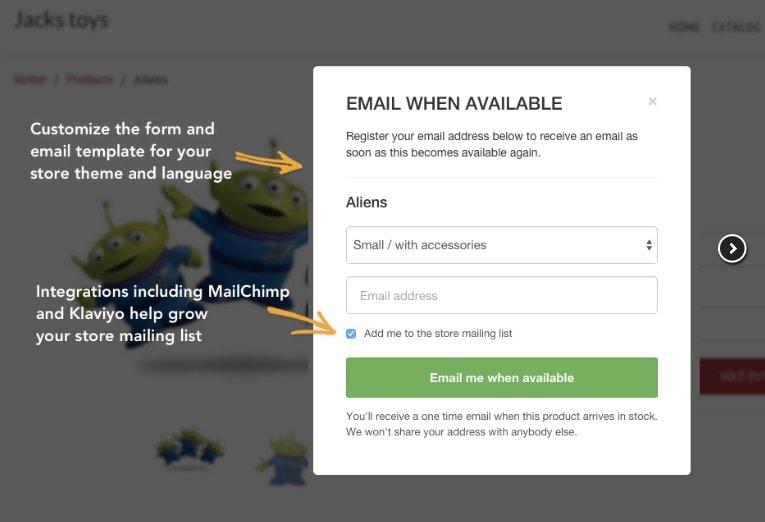 Price: Starting at $19/month
"Sold out" might sound good, but it's unfortunate for the customers who really wanted one of your products.
You can let them leave empty-handed, or you can let them opt-in to get notified when you have more inventory in stock.
Back In Stock adds a tab next to sold out products that visitors can click to fill out a form and get notified when they should revisit your site to buy the item they wanted. If you plan to restock over the course of BFCM weekend, this can be a good way to notify those lost customers, especially if you paid to acquire them.
With this app, you get to generate new leads for your email list and bring prospective customers back to your store to buy.
Why Back In Stock?
Understand what products have the most demand, even if they're not available for purchase (a great way to test product ideas).
Sold out items become an opportunity to generate new leads.
Integrates with MailChimp, Campaign Monitor, Klaviyo, and Constant Contact.
7. Boost Sales: Upsell and Cross-Sell During Checkout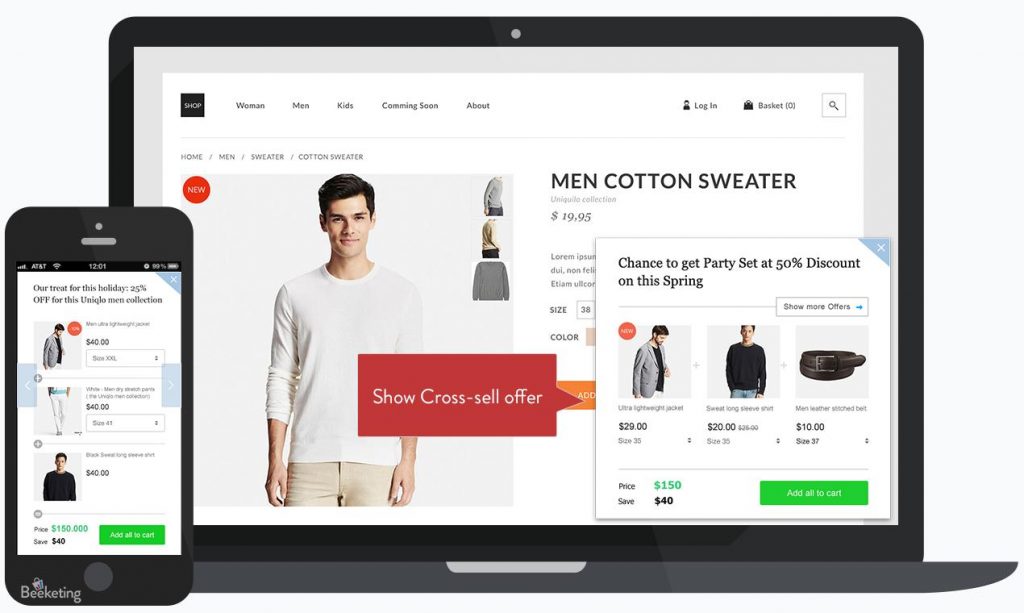 Price: Starting at $30/month
Getting more customers isn't the only way to increase your revenue—you can realize better profits by simply getting each one to buy more.
Upselling and cross-selling lets you increase your average order value by presenting customers with the option to buy complementary products or "upgrade" their order in some way (e.g. offering a belt to go with a purchase of pants).
Boost Sales is the perfect app for giving your customers these options during the checkout process.
When's the best time to sell something to someone?
When they've already got their credit card in hand.
Why Boost Sales?
Increasing the potential value of every order means this app easily pays for itself.
Incorporate discounts into your upsell/cross-sell offers.
Responsive design means you can sell more regardless of the device your customers are using.
8. Hurrify: Show Customers That The Clock is Ticking (Literally)

Price: $6.99/month
BFCM weekend already does a great job of creating a sense of urgency for customers—the event only happens once a year, after all.
Nothing gives customers the sense that time is running out to act on an offer quite like putting an actual timer in front of them.
With Hurrify, you can count down the seconds or the inventory you have left in stock until the end of your sale to convince customers who might put off purchasing for later that there might not be a "later". You can display this countdown timer on your product pages or even across your entire store with a banner.
Why Hurrify?
Add urgency and scarcity to your sales by showing time left, inventory left or both.
Perfect for reinforcing the rush of BFCM shopping.
If the timer ever runs out before the sale's done, it simply resets.
Ready, Set…Sell!
These apps are great all year round, but they're especially powerful during high-traffic events such as BFCM.
If you plan on participating in BFCM, you should start preparing your campaigns sooner rather than later.
What products will you push? Which channels will you use to get the word out? How will you get as much value as you can out of your efforts?
There's a lot to consider in order to make your BFCM weekend a success.
Are you ready for it?
Via Shopify