200 Standout Dropshipping Niches for your Online Business
eCommerce Marketing
6 min read
Leave a comment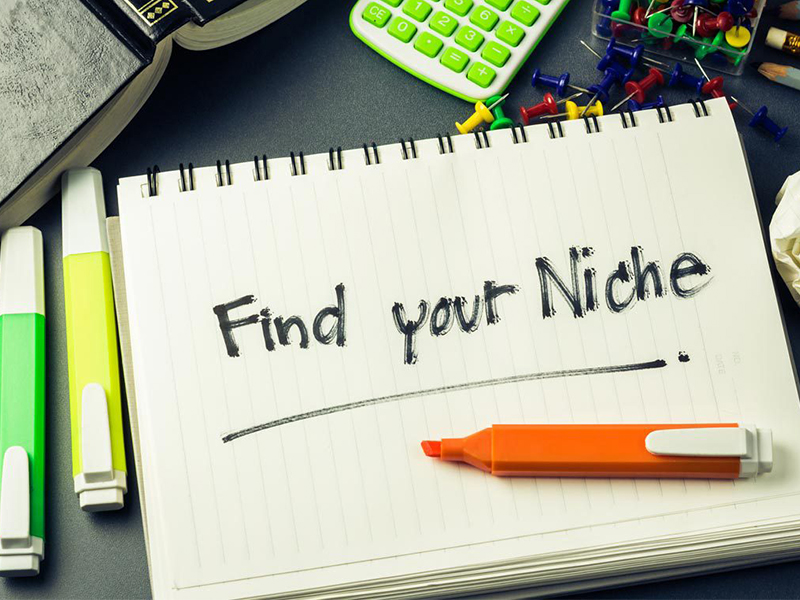 To start a profitable dropshipping business with Shopify is just a piece of cake if you can find out your own dropshipping niches and winning products. However, there are billions of products on this Earth, and nearly as many suppliers. It can be difficult just to pick what to sell, let alone find quality supplier for that product!
That's why we put together a list of the 200 best-selling dropshipping niches and ideas for you to explore and get started. 
Related article: Run a Profitable Dropshipping Business in Just 30 Minutes a Day
1. Sports
In America alone, consumers are spending some $70 billion dollars on sports equipment annually. As you can see, almost every school, from middle school to college, has a sports team that needs sports equipment. There are also plenty of adults who just play for fun. No shortage of customers here.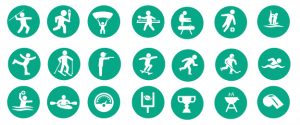 Here are some potential products from sport niche:
Jumpsuits
Boxing gloves
Printing machines
Golf Gear
Paddleboards
Mini trampolines
Hunting gear (binoculars, maps, etc.)
Football Gear (sleds, ladders, etc.)
Volleyball Nets
Fishing rods
Rock climbing gear
Practice dummies
Physical therapy braces
Fishing gear (tackle boxes, lures, etc.)
2. Kitchen
The kitchen industry has seen an uptick in the last five years with a 2.6% increase in annual growth and more that $15 billion in revenue. As the reason, drop-shipping kitchen supplies is an easy, low-cost, low-risk business idea.


Here are some potential products from kitchen niche:
Industrial cooking utensils
Knife sets
Sponges
Cutlery
Wine Fridges
Industrial aprons
Juicers
Sinks & fixtures
Fondue sets
Popcorn machines
Deep fryers
Rice cookers
Oven mitts
Dining sets
Rags
Cutting boards and surfaces
3. Office
There are an increasing number of offices, especially in big city, that's why office supplies are always in need. However, as the concept of "green" businesses continues to grow, many offices are going paperless, which will impact the demand in this industry.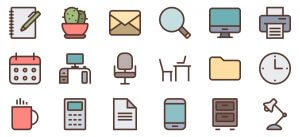 Here are some potential products from office niche:
Projectors
Video conference equipment
Standing Desks
Stationery (paper, stickies, etc.)
Videography & photography lights
Disposable plates and cutlery (office parties)
Coffee machines
Water coolers
Office fitness
Office organization
Conference call phones
Posture support chairs
Paper shredders
Shelving units
Whiteboards & Glass boards
4. Pet Supplies
Pets are often extensions of their owners, so it goes without saying that they deserve the best! So, selling products for pets is big business. 50% of all American households have more than one pet. The demand for pet services is growing. Spending for pets is at an all time high despite the recession. That's why Pet Suppliers is one of the dropshipping niches you should take.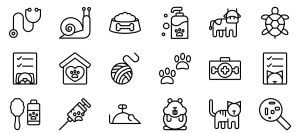 Here are some potential products from Pet Supplies niche:
Fish tanks
Chicken sheds
Falcon handling supplies
Cat clothes
Bird feeders
Automatic feeders
Incubators
Dog beds
Pet health supplies
Cat scratch, climb units, toys
Equestrian supplies
Dog Gates
Lizard tank accessories
Dog toys
Pet cosmetic supplies
Pet travel supplies
Fish tank accessories
5. Health & Fitness
This is quite a wide niche, which means there are plenty of sub-niches to choose from. Cosmetics alone are a $56 billion industry in the US and  scratching the surface of the health and beauty market, too. There's also the huge, closely related fitness and nutrition market, which is only growing as time goes on.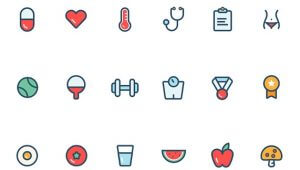 Here are some potential products from health and fitness niche:
Rowing machines
Workout benches
Ladders
Kettlebells
Punching bags
Ropes
Workout trampolines
Stair climbers
Boxing gloves
Stationary bikes
Punching bags & stands
Weighted Vests
Supplements
Plyometric boxes
Weights
Aeropilates
Elevation training simulation masks
6. Medical & Elderly Care
What's a universal truth about what people really desire? We all want to be healthy and in good care, especially for elder people. Businesses know this, which is why the medical and elderly care industry is huge and become the most popular dropshipping niches.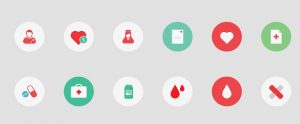 Here are some potential products from medical and elderly care niche:
Canes
Lift chairs
At-home hospital beds
Assist rails
Mobility scooters
First aid supplies
Bathroom safety accessories
Scales
Braces and supports
Sleep Apnea relief
Walkers
Wheelchairs
Diabetes supplies
Compression socks
7. Maternity & Parenthood
Maternity and parenthood is a guaranteed constant in the marketplace, and new parents always need lots of supplies for the whole pregnant period and when they have baby.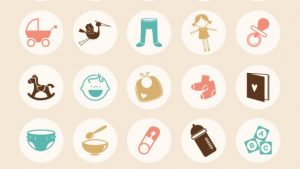 Here are some potential products from maternity and parenthood niche:
Baby travel supplies
Baby monitors
Maternity supplements
Apparel
Baby play stations
Baby food prep
Baby gates
Cribs
Baby-proofing supplies
Strollers
High chairs
Kids car seats
Leggings
8. Hobbies & Recreation
This is one of the most popular dropshipping niches that you shouldn't miss. Leisure time is precious, and today's shoppers are always looking for fun new ways to fill it. Some hobby niches call for large purchases up front, but you can also make a lot of sales through repurchases of raw materials.


Here are some potential products from hobbies and recreation niche:
Dollhouses
Bowhunting supplies
Homebrewing supplies
Camping equipment
Bird watching supplies
Glassblowing tools
Woodworking tools
Baking supplies
Deep sea fishing equipment
Magic trick kits
World building kits and supplies
Robot building kits and supplies
Kitesurfing equipment
Billiards equipment
Backpacking equipment
Fencing equipment
Metalworking tools
Kites
DJ equipment
Pottery supplies
Computer building kits and supplies
Board games
Rock climbing equipment
Skydiving equipment
Art supplies
Podcasting equipment
Rock climbing shoes
Model trains
Photography equipment
Scuba Diving equipment
Telescopes
Home decor
RC parts
9. B2B
This is the deepest e-Commerce market that focuses on providing products from one business to another. These businesses have custom, enterprise e-Commerce platforms that work directly with other businesses in a closed environment. You can take advantages from this niche to dropship.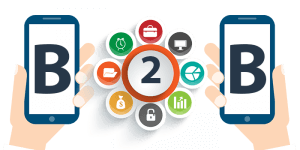 Here are some potential products from B2B niche:
Industrial kitchen equipment
Janitorial supplies
Microscopes
Lab coats
Restaurant supplies
Stationary
Mannequins
Construction equipment
Tools
Paint supplies
Furniture
10. Garden
The global garden supplies is expected to witness significant growth owing to its growing adoption. Moreover, garden design is becoming a growing trend for outdoor living spaces.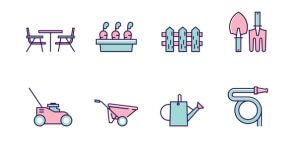 Here are some potential products from kitchen niche:
Bird feeders
Hammocks
Outdoor heaters
Solar lights
Outdoor speakers
BBQs
Solar patio heaters
Garden Pots
Irrigation
Outdoor cinema
Outdoor stereos
Fire Pits
Patio furniture
Pool toys
Gardening gloves and equipment
Swinging chairs
Garden sculptures
Pool vacuums
Grills
Bird baths & houses
11. Miscellaneous

Here are some potential products fromt niche:
Sunglasses
Bathing suits
Suitcases
Bean bag chairs
Car parts
Tech accessories and cases
Monitors
Bed sheets
Vacuums
Desk lamps
Organic Makeup
Backpacks
Watches
Travel Safety
Journals
Travel supplies
Straight Razors
Scales
Organizational supplies
Kids toys
Yoga mats
House cleaning supplies
Purses
Car cleaning supplies
Bluetooth and wireless speakers
Networking equipment (ethernet cables, etc)
Game room supplies
RV accessories
Toddler toys
Blank clothing
Packing supplies
The world of dropshipping is wide open to you, so find your favorite product niche and dive on in! Just follow these dropshipping niches and combine with market research, you will find out your winning products that drive lots of sales. Now it's time to create your own profitable Shopify store here and start selling right a way. Check out our post for step-by-step guide to create your own profitable Shopify store.