Top Product Ideas for Dropshipping on Valentine's Day 2019
eCommerce Marketing
3 min read
Leave a comment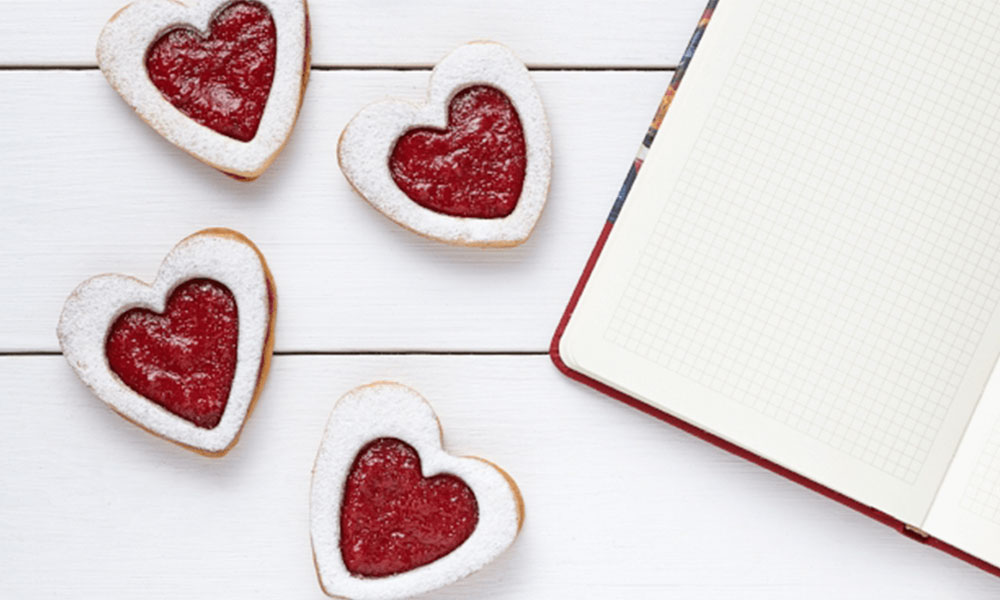 Valentine's day is just a few weeks away. This is a day of celebrating love and giving gifts. Have you prepared your Shopify for this sweet day? Let's check out these most winning categories to see which items you need to add to your store to increase sales during this occasion.
Love is all around
Valentine's day to kick off with love and lots of sales
According to the National Retail Federation (NRF), the average American will spend $143.56 on gifts this year, with total planned nationwide spending $19.6 billion.
This statistic presents the trend in Valentine's Day sales from 2009 to 2018 and provides a forecast for 2019 in the United States (there are no updates available by now):
As these products are purchased the most often on Valentine's Day. Let's add them to your Shopify store and start increasing your profit.
Jewelry
On average, celebrants tend to spend the most on jewelry. In 2016, American consumers spent $4.5 billion on jewelry on this heartfelt holiday. There are plenty of ideas for those looking to spoil their Valentines. Jewelry will be the best dropshipping product to sell on this Valentine's Day.
Flowers and accessories
An average number of roses produced for Valentine's Day is 198 million. Golden roses may be an appropriate variant to buy wholesale together with accessories, as men often present something together with flowers.
Candy & Candy Box
Nearly $1.8 billion is estimated to be spent on candy and chocolate for Valentine's Day this year. As candy is number 1 planned gift purchase, so candy boxes may be also a suitable items for dropshipping.
Couple Clothing
Couple T shirt is always a nice gift on Valentine's day. This is the best way to say "We're belong to each other". This is a very meaningful gift that people choose for their sweet heart.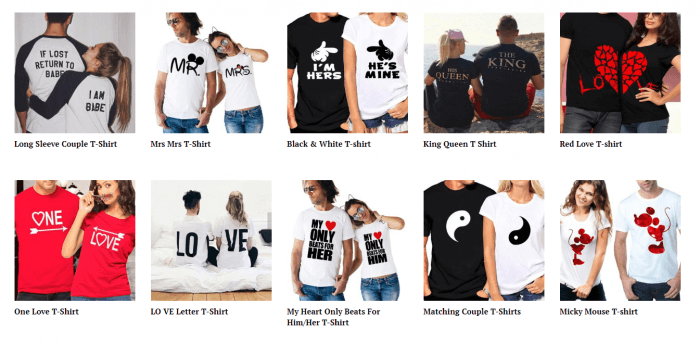 Dating Outfit
Valentine's day is all about couples, and a perfect outfit for dining out with boyfriends is a must-buy item for women. So there's no better time to dropship women's outfit.
Dining out supplies
Preparing for a heart-melting super-date needs lovely decorations. That's why you should add them to your Shopify store. There is a variety of decorations on AliExpress you can sell on this special occasion.
Gift cards
People love to grab some sweet words into a gift card and send it to their sweet heart. According to a research, the number of Valentine's Day cards exchanged annually is 180 million. So dropshipping gift card will generate you lots of sales.
Others
How on earth is that a perfect gift for my valentine? Some other small things like perfume, couple cups, evening bag,… are also ideal valentine's products to sell. A perfume might be little but it speaks so much and leaves great effect on the mind, and couple cups remind a sweet love everyday.
Valentine's Day can obviously be a big opportunity for a lot of dropshipping business. People won't hesitate to pay more special gifts on this day, so hurry up to try selling these products and maximize your profits. Let
Ali Orders help you 1-click to import all of them to your Shopify store and start selling right away. It's gonna be a busy selling occasion but not for you, cause Ali Orders will cut down your works and leave you ton of free time to focus on maximizing your profits.
Related article: Top 10 2019 Trending Products That Will Sell Like Hot Cakes