How to Run Effective Email Campaigns for Your Business
eCommerce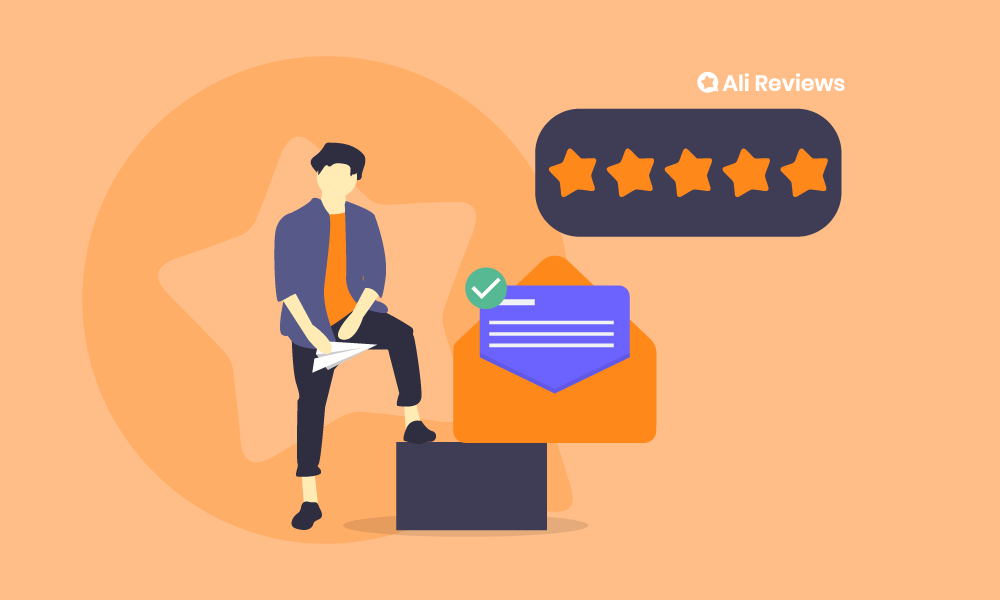 We all know Email Marketing is currently one of the most powerful ways you can reach your customers. The need to start sending email campaigns for various purposes is as big as ever.
In this article, I'll be breaking down the recipe to launch effective email campaigns and drive more conversions just by utilizing Ali Reviews.
Ready to get into this? Let's go!
🎨 Auto Review Request Email Campaign
Whether you're just getting started with Shopify or are an established brand, customer reviews are always powerful to gain trust and generate sales. Research shows more than 83% of people trust online reviews as much as recommendations from their friends and relatives.
In fact, customers expect to see reviews on websites and product pages when shopping online and they also want to share their own experiences. If you could apply a smooth flow of asking for reviews, you would get reviews on autopilot and also build strong relationships with your customers.
Ask for reviews at the right time and in the right way!
It's obvious that many merchants seem to ignore the process of requesting reviews. To tell the truth, most customers don't naturally leave a review on site even when they are 100% happy about a product. That's why you need to give them some encouragement and ask them properly.
Here's a glance at what you can do with Ali Reviews in requesting customer reviews:
It is proven that satisfied consumers will often leave a review for a product when asked. An automated review request process is a great way to make sure you are always asking customers to review for a recent purchase.
🎨 Upsell and Cross-sell after purchase
It's tough to attract and turn site visitors into your customers, but it is even tougher to retain them and make them keep coming back.
So if you're not upselling or cross-selling to your customers, you're missing out on a LOT of revenue. For post-purchase upsells, email marketing is still one of the most effective ways to reach your customers, and there are a few suggestions that can help you make more sales:
Product Recommendations/ New Collections: Product recommendations can drive between 10-30% of revenue, putting the right upsell offers in front of the right people at the right time is a crucial tactic for sales growth.
Holiday Promotions: Customers usually wait for Holiday Season as they can get various discounts and promotions on their favorite products. With impressive marketing ideas, you can attract and convert these potential customers.
Loyalty Program/ Referral Program: Customers truly enjoy attractive discounts. With these programs, you can expect recurring sales and boost your eCommerce sales with ease.
🎨 Make branded emails
We made it easier for you to include your brand name, store's logo, subject line, and text.

By creating standout email subjects to better fit your audience, you can remarkably boost open rates, gain attention, generate more reviews as well as revenue for your business.
🎨 Automation & Customization
Timing is absolutely an important part of an email campaign, especially when it comes to consumer behavior after purchase. Emailing your customers at just the right time will expand the success rate of your campaign!
Inside Ali Reviews, you can adjust the email schedule with ease and let us do the rest automatically!
Aside from that, you can control email settings by using the Blocklist section which allows you to block certain users and products you don't want to involve in your campaign.
🚀 So are you ready?
Above are useful tactics that you can do with Ali Reviews to collect more customer reviews, build strong relationships with your customers, and ramp up your sales. Next, check out the Email Campaign feature on Ali Reviews to start making wonders for your upcoming email campaigns!