The Ultimate Guide to Affiliate Marketing to Make More Money
Case Studies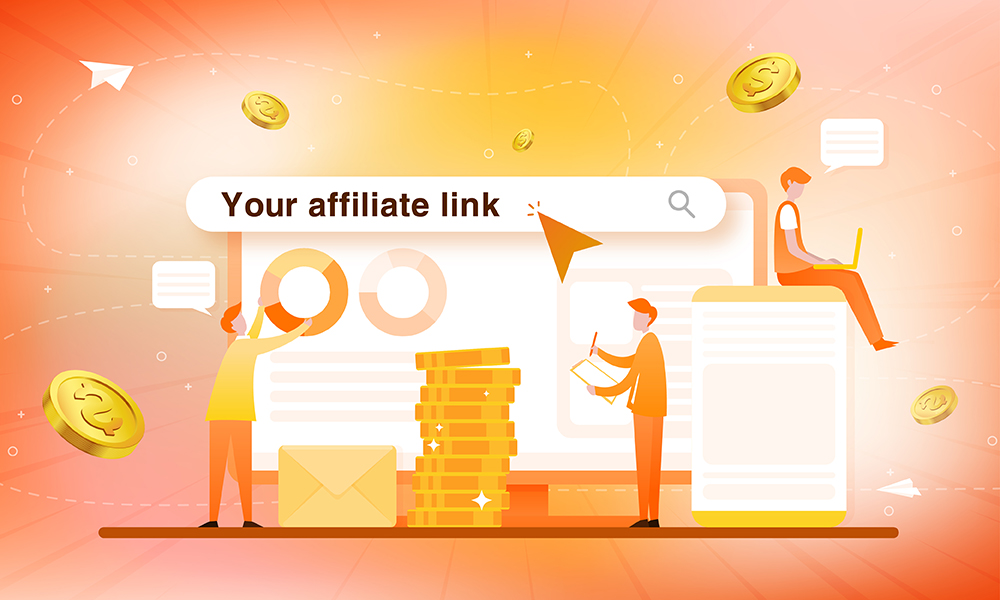 Are you looking for a second, highly effective source of income? An affiliate program is a terrific way to make money, and you should give it a shot.
Here, you'll learn how the Ali Reviews Affiliate Program works, how to grow your affiliate marketing, what assets you should use for your program, where to advertise your content, and how to use advertising to promote your affiliate program to boost conversions.
Let's embark!
Start your Shopify 14-day trial with FireApps
Did you know Shopify is now accounting for 20% of the e-commerce business.
Over 2200 merchants open their Shopify store everyday and 50% of them have a repeat purchase. Join them today!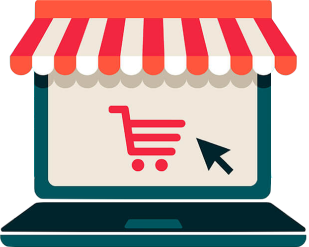 Get yourself acquainted with the Ali Reviews Affiliate Program
To begin with, thank you for your interest in becoming an Ali Reviews affiliate. Ali Reviews is the leading review app trusted by over 40,000 merchants and has a 4.9-star rating from over 8,000 reviews on the Shopify App Store.
Our partners' success is also our success. As a result, we provide our affiliates with valuable materials and professional tips to help you optimize your efforts.
The affiliate program of Ali Reviews is open to anyone with an online presence. Whether you are an industry leader or a newbie, there is no limit to your ability to succeed as long as you believe you are educating a great product to assist your audience in building brand trust and growing their commercial business.
How the program works
The Ali Reviews Affiliate Program allows affiliates to use an affiliate link to promote the Ali Reviews app as a powerful social proof solution. This link will direct your referral to the Ali Reviews app install page on the Shopify App Store, which includes your unique reference handle, which is what will help us track the new merchants you refer.
In your Partner Dashboard, you keep tabs on the progress of your affiliates. You can send many referrals to boost your chances of success.
You'll get a commission of 100% of the first month's plan fee if your referral subscribes. Only if your referral completes one month of paid plan use will you earn the commission. Learn all of our commission Terms and Conditions or visit our Help Center for more information.
Create material that is appropriate for your target audience
If you want your link to be the most relevant, you need to target a specific group of individuals who are interested in the product you're promoting. Trying to sell a product to individuals who don't need it is a waste of time and dollars.
Marketers all across the globe employ targeted advertising to ensure that their content is valuable. So, generate relevant content that will attract the interest of your target audience.
First, identify your target audience
Your target audience is also the product's target audience that you are trying to promote.
The Ali Reviews app's target audience is Shopify stores looking for a review app to collect reviews, star ratings, and trust scores, who want to build brand trust, leverage reviews to increase product presence, coverage on social networks, and conversion rates. Store owners are running a wide range of businesses, including dropshipping, POD, retailers, DTC, etc., and merchants are looking to switch to another review app.
Second, define your audience's pain points
Always consider why your target audience needs a review app. Discovering the difficulties they experience can help you build a solution that is unique to them. List all pain points, then provide solutions that a review app can assist them in resolving specific difficulties. The more relevant the product, the more likely they are to purchase it.
Third, make a basic comparison
Comparing different apps in the same sector gives you more helpful information and better ideas of what works best for the product you are selling.
Increasing conversions is possible if you take the opportunity and turn differences into selling points for Ali Reviews. As a perk, we'll supply creative assets that you can use to engage your audience.
Provide the audience with the knowledge they need
Why are customer reviews so important?
The Internet is a wonderful invention that allows people to buy anything from any country while sitting in one place. However, the disadvantage is that buyers cannot touch the product before purchasing it, making it difficult to ensure if it is of good quality.
As a result, customer reviews, such as product reviews and unboxing videos, are becoming increasingly important for online customers and store owners alike.
Benefits of customer reviews for online store
With the lack of product reviews, new customers may be suspicious of the store, affecting its sales. That's why a store should always have product reviews available.
Build trust and credibility:
Credibility is fundamental in online commerce. And reviews have the power that can increase consumer trust and strengthen credibility in a product/brand/store because they are a reliable source of information.
Business owners might boldly claim that their products are great, but do customers believe them when they say that? At this point, positive customer reviews will help reassure and persuade the buyer.
Encourage shoppers to buy:
One of the main advantages of online customer reviews is that they may generate excitement and motivate buyers to purchase a product. It's similar to the feeling you get when you want something and realize that many others think it's fantastic, making you want to own it. When you're in that mood, you'll most likely buy it.
Nurture customer loyalty:
Building a robust loyalty community for an online store is a challenging task. Allowing customers to submit reviews, as well as ask questions and get answers on the product page, are ways of increasing in-store interactions, and. building customer trust and loyalty.
Create quality marketing resources:
Leverage positive customer reviews as a springboard to generate unique creative assets that can be shared and run ad campaigns across multiple social media platforms. It will help merchants gain more attention on social media and see sales skyrocket.
Reviews generate more reviews:
When a store receives positive online reviews, it inspires other customers to share their opinions. Buyers will be even more interested in sharing their experiences if you provide a reward for their comments.
About Ali Reviews app
Ali Reviews is a review app with over 5 years of professional experience dedicated to providing superior solutions and features to assist business owners in collecting customer reviews efficiently and increasing conversions.
Key features:
Collect reviews in multiple ways:

Bulk import reviews from AliExpress
Schedule manual requests via CSV upload
Send review requests via email, SMS, social messaging platforms
Generate QR code to scan reviews

Show reviews impressively:

Diverse layouts and styles of review widgets display your reviews beautifully
Feature reviews on important pages such as the homepage, product page, cart page, or any page
Full customization to match your brand identity
Personalize reviews to display relevant reviews

Powerful add-on features:

Reply to customer reviews
Syndicate verified reviews to Google Shopping
Improve your SEO Rich Snippets by adding ratings and stars marked up to Google Search Console
Increase organic traffic by pushing reviews to Facebook, Instagram, Twitter, and Pinterest
Pop up reviews from recent buyers

Easy setup and 24/7 support:

Work with the Shopify Online Store 2.0 themes
World-class support is available 24/7
By visiting this page, you can stay on top of new features and improvements, as well as fresh descriptions and benefits.
Integrating your affiliate link
Place a banner ad
Creating banners for your website doesn't require you to put in any time or effort. Use the available Ali Reviews' creative assets to place them on your website. We have a wide range of banners in various designs and sizes that you can easily display anywhere you want.
Important note: If you require any further resources, please get in touch with our customer service team.
Embed a hyperlink
When it comes to affiliate marketing, the hyperlink is a go-to technique. It enables you to connect to any keyword, phrase, or image in your content. Your material may be made profitable by becoming an affiliate of Ali Reviews, which is done through your affiliate link.
Create a link to this guide by clicking here.
Select high traffic placement to promote
Write a blog post
Writing a blog post is an efficient way to contribute articles to your website while also creating content that contains your affiliate link.
Each blog post needs to have a title, an introduction, a body of text, and a conclusion. A key consideration while writing is maintaining a level of authenticity and reliability.
To begin, choose a topic linked to social proof or customer reviews that interest you (e.g. how to build brand trust with social proof). You can open up with an issue and then offer a variety of solutions to solve it; all of this information should be linked to one another and contain the information that viewers are seeking.
It's also possible to compare the Ali Reviews app with other products to show your target audience that the Ali Reviews app is their best option for the review app.
Your first paragraph needs to entice the reader to continue reading. A helpful approach to guide the reader to find the solution in the article is to ask open-ended questions in the introduction. The first sentence of the opening paragraph should include the article's main keyword.
H1-H3 tag headers can be used to separate the article into multiple sections. Dividing a blog article into paragraphs makes it easier for readers to understand the entire article, even while skimming.
Authors often place affiliate links at the conclusion, but not everyone reads to the end. As a result, not only should you include affiliate links at the end of the post, but strategically arrange them throughout the article. Ensure that your links are marked with underlining or coloration, and they need to be seamless with the post. When referring to a product, affiliate links are commonly employed.
Summarize the article's major points and include a clear call to action. This call to action should be powerful and convey a sense of urgency.
For example: Don't put off your decision any longer and get the Ali Reviews app right away. A free 7-day trial with full features is available by clicking here.
Write an eCommerce review
Simply providing information with bullet points and graphs will not generate enthused eCommerce reviews. So don't be hesitant about showcasing your passion for the review app and the reasons behind your use on social channels to get the best result.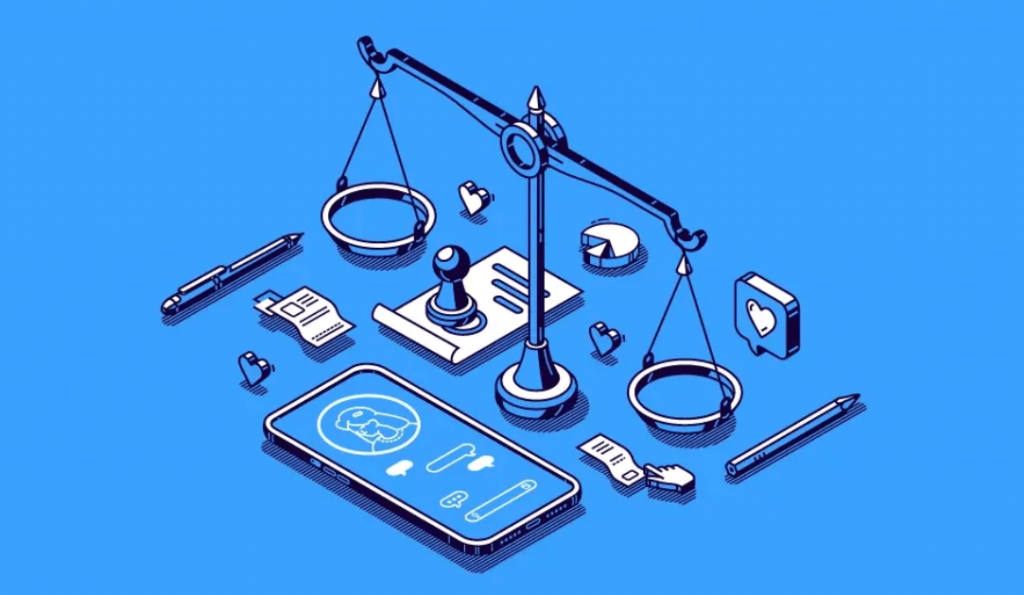 There are three types of eCommerce reviews:
Traditional reviews: Make a strong case for why a business should use Ali Reviews by highlighting different aspects.
Comparison reviews: List the pros and cons of several review apps and compare their features, prices, and other factors.
Niche-specific reviews: Reviews targeting a specific sector, such as dropshipping or print-on-demand, are more likely to score well in search engine results.
Build an email list
First and foremost, while discussing email lists or newsletters, avoid becoming spam emails. Understanding the spam policies of the countries where your email campaigns will run is essential for a successful approach. The quality of your email is more significant than the quantity.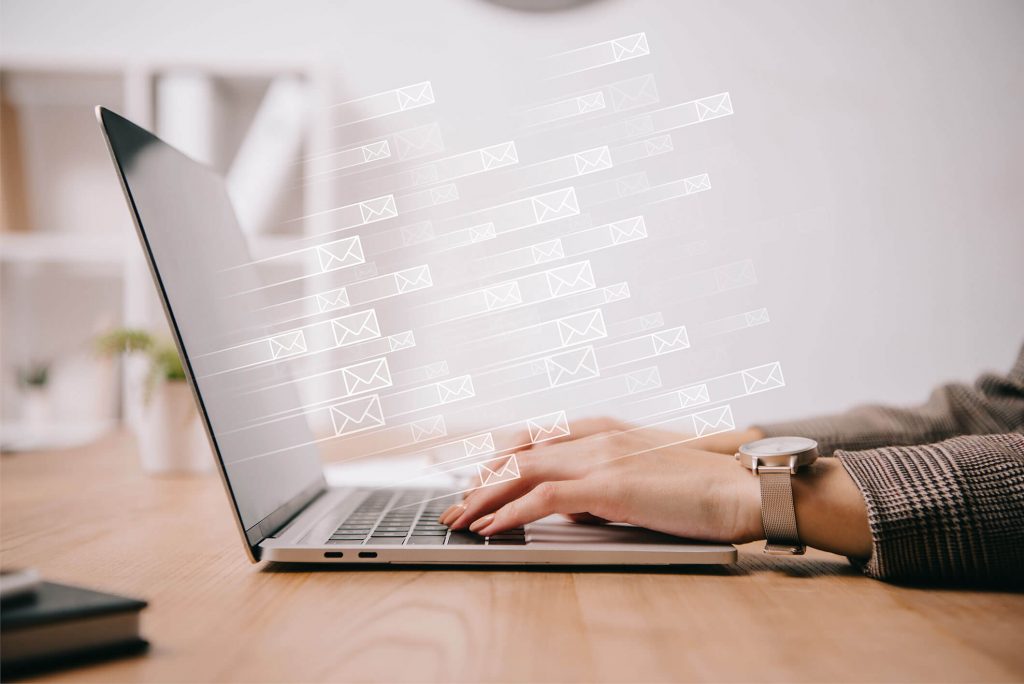 Increase your email list by following these suggestions:
Set up a newsletter sign-up form on your site
Create downloadable eBooks or digital files
Include a newsletter subscribe link in your email signature
Share your email subscription link on your forums, groups, communities, and social media platforms
Gather email addresses during trade exhibits or events
Directly ask your potential customers to join your email list
If you want a loyal following, make sure your content is both interesting and beneficial to your subscribers. The more compelling the messages, the more customers are willing to engage with your affiliate.
Promote on Facebook
With billions of people using Facebook every month, your target audience is most likely using it daily. Be proactive instead of waiting for people to stumble into your website, let's reach out to them on the platform they're using.
Facebook is a great place to promote your affiliate link as long as you use the right strategy and know-how to do it.
Many influencers choose to execute affiliate marketing on their personal profile rather than creating a separate Fanpage. When you market with a personal profile, your target audience will feel more connected to you and more responsive to the information you share.
However, using your Facebook personal profile as a marketing tool doesn't mean that you're free to talk about sensitive topics like politics or religion. Facebook has the power to restrict your interactions with your followers and friends.
In addition to using a personal profile, many people opt to build a Facebook page or use their current Facebook page for marketing purposes.
Posting information on the attachment page with your site link is a great way to get followers and attract potential customers to visit your site. To optimize your Facebook page, you can build albums and upload photographs and videos relating to the product or service you're trying to market.
Keep your Facebook page up-to-date and announce new content on your page. Create minigames, Q & A sessions, and upload funny videos to encourage more people to participate in these activities. Including your affiliate link in posts can help you reach a wider audience.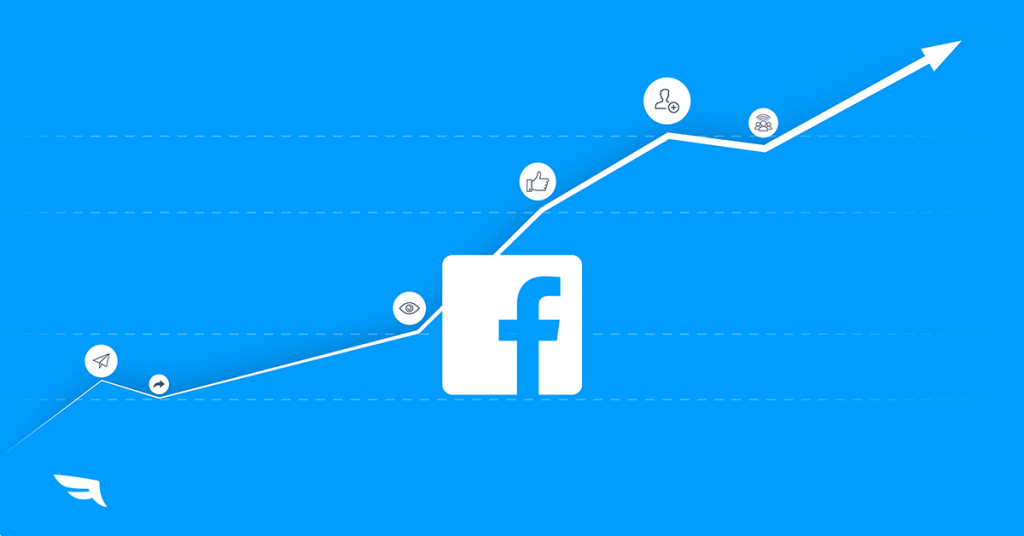 While boosting your content, you can also run advertising on your Facebook page. It allows you to target your audience and set an advertising budget. Don't increase your spending unless you're satisfied with the return on your investment or the number of sales you're getting. For the greatest results, focus on a few specific keywords.
Important note: Facebook advertising does not allow you to advertise affiliate links directly. However, you can promote a blog post that contains affiliate links.
If you want to start a group in a niche, you should first participate in an existing group in that area. Read the group's rules thoroughly before you join to prevent being kicked out by the admin. Once you've established yourself as an expert in the field, you can skillfully place an affiliate link in the post or direct them to your blog page.
The best outcome is to have team members sign up for your newsletter when they visit your website. Having a bigger email list will allow you to promote your affiliate links more effectively.
Create your group if you still want to and are confident of its success! You'll get two advantages when you create a Facebook group. First, your followers and friends are likely to sign up, which means you'll appear in their newsfeeds more frequently. Second, everyone in the group will feel more at ease asking niche-related questions, and you can directly communicate with them. The Facebook group also provides your members and yourself with a sense of exclusivity.
Photographs, videos, and animated gifs are among the things members encounter when browsing through their feed. They influence their decision to read a post or not, so make sure the images and videos are high quality and interesting.
Promote on Twitter
Twitter has 326 million active monthly users. You will make a lot of money if a tiny number of the 326 million people that visit your Twitter account click on your affiliate link.
To make your dreams of wealth come true, you should first build a credible Twitter account with a human avatar.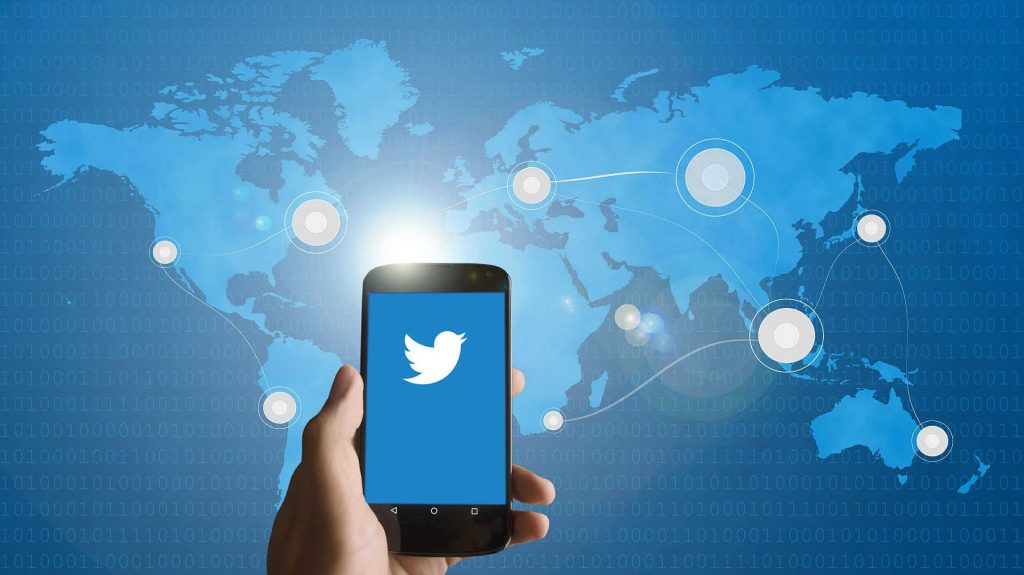 Twitter tweets can only be 280 characters long, making it tough to implement marketing content on Twitter. Even if you're limited in characters, keeping your words short, persuasive, and making a strong call-to-action will help you get high conversions.
It's essential to use images and videos when you tweet. It means that no matter what platform you're on, you need to use great visuals to get the attention of your target audience.
URLs count towards the 280-character limit, so use URL shortening tools like Bitly or TinyUrl to shorten your links.
Leverage the power of hashtags:
Hashtags are a staple of Twitter. Hashtags can help you get your message out to your target audience by using hashtags that are relevant to the news or information they are following. In addition to connecting you to your followers, the hashtag # connects your followers to each other.
Look for relevant hashtags in your niche to use in your marketing campaigns. It might be a slogan, a keyword, or anything else related to the location of your business.
Despite this, don't overuse the # in your posts. As a consequence, your work is less effective.
Examples of relevant hashtags for Shopify and Ali Reviews app include: #shopify, #shopifystore, #review, #ecommerce, #entrepreneur, #success.
Twitter Ads for affiliate marketing:
Twitter allows you to promote tweets that include affiliate links as long as it's in line with their General Terms.
You may see different kinds of ads on Twitter, including Promoted Ads, Follower Ads, and Trend Takeover. Tweets marked "Promoted" will appear in people's feeds in the same way that Facebook postings are promoted.
Paid advertising can provide you with leads, but you need to understand how the platform works to avoid wasting money. Here, you can see how Twitter ads work.
In addition, you may boost your account's visibility by responding to questions related to your niche on trending #. Retweet posts that you find fascinating and think your followers will see interesting and valuable. And when someone retweets you, be sure to thank and follow them.
Promote on YouTube
With over 1.9 billion people watching YouTube, this is the greatest platform for you to market your affiliate link. Although many people earn big bucks from their YouTube channels, this does not guarantee that everyone can. To build a YouTube channel that converts, you must invest heavily in content, video quality, time, and effort to reach a particular amount of subscribers.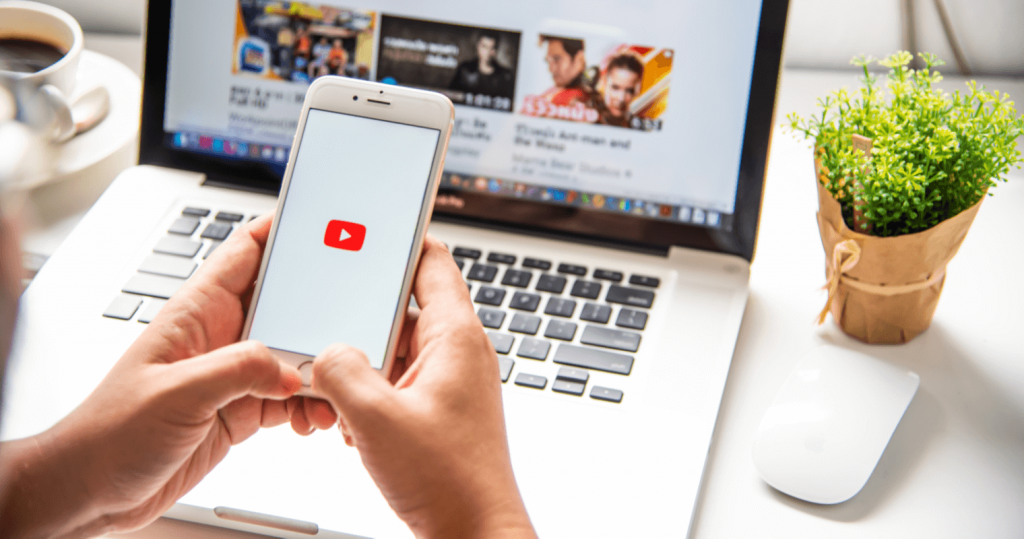 There are many different types of videos you can upload to your channel:
Product or service review video
Video tutorials and learning
Compilation video
After deciding on the kind of video you want to create, you'll need to focus on optimizing the length of your video. Because YouTube's search algorithm prefers videos of a specific length, adhere to YouTube's best practices.
Following a general introduction, add your affiliate link to the video description so that people can find it easily.
Your video content should be relevant to the product or service you're promoting and should have a powerful call to action. Mention your affiliate link at the beginning, middle, and end of your video. Popular YouTubers frequently remind their subscribers to see the link in the video description.
Moreover, use keywords in your title. They can help you rank higher in search results.
Promote on Instagram
When you combine affiliate marketing with Instagram marketing, you may expect to make more money than you ever thought. With over 700 million Instagram users, affiliates make the most of this social channel to optimize their commissions.
With Instagram, you can post links on the bio, making it easier for affiliates to promote their products and services. You can consider adding your website or an article link there.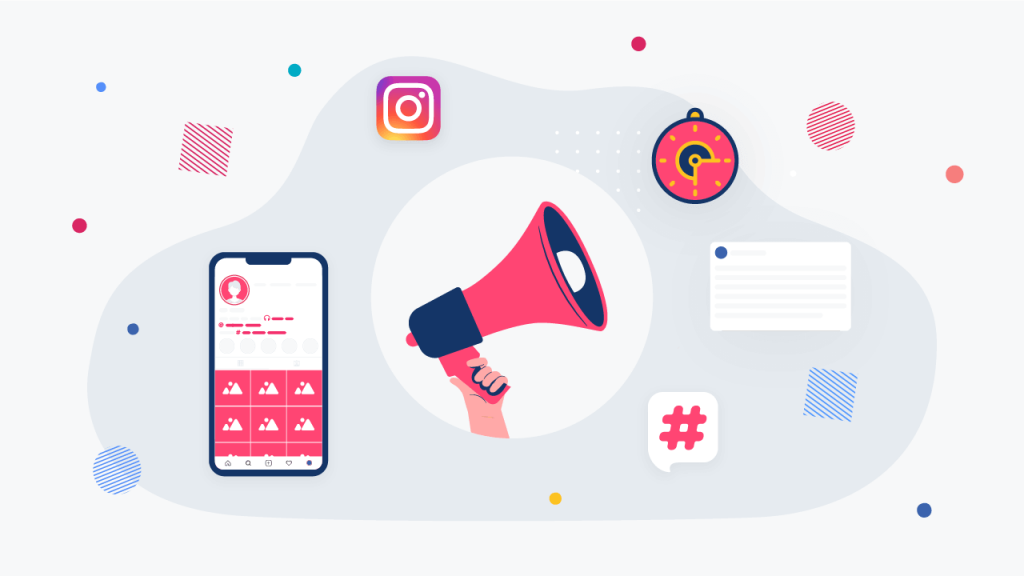 The platform helps you unleash your creativity by leveraging Instagram's rich content formats such as images, videos, live streams, and reels. However, like with any platform, achieving the best results takes time.
Use relevant hashtags such as #shopify #shopifystore #reviews #ecommerce #supportsmallbusiness #entrepreneurlife.
On Instagram, rather than making a clear sales pitch, provide your followers with helpful, actionable advice for the business's growth.
If you have a video on YouTube, you may edit its duration and size and repost it on Instagram via posts or reels.
More advertising inspiration may be found in the tips provided here.
Promote on TikTok
The social video platform had over 740 installations in 2020, making it one of the most popular apps in the world.
Businesses, marketers, and even affiliate marketers adore TikTok because of the positive outcomes it brings.
With TikTok's short films, you can create visual products in real-time. Then, you can also add your affiliate links in the video description. For a TikTok to be a success, it doesn't require a professional space or the most up-to-date equipment. It is effortless for new affiliates to run their campaigns.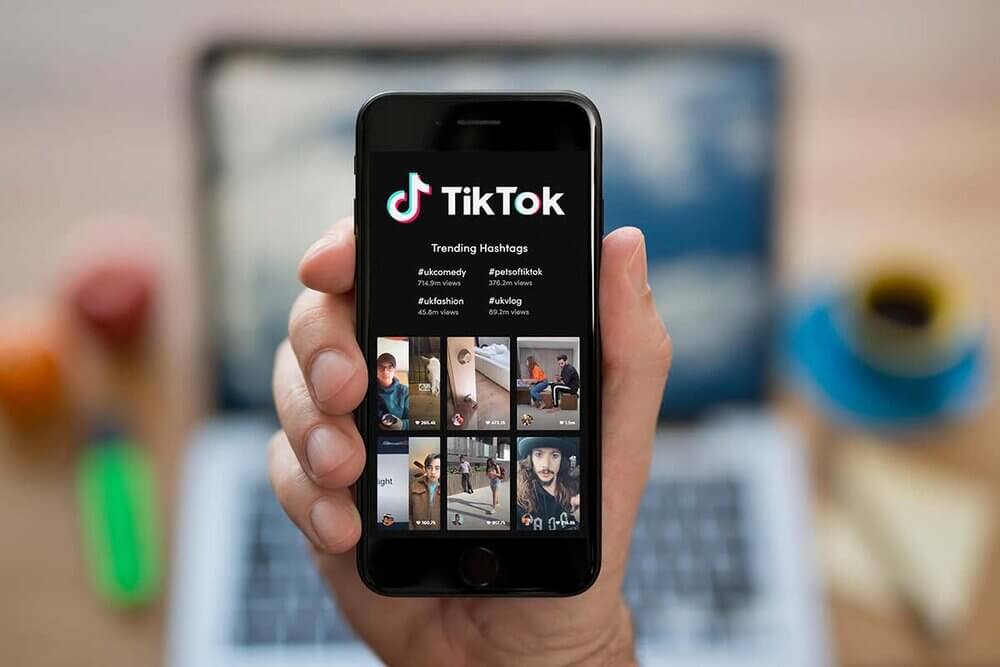 They've set aside a section for affiliate marketing solely. TikTok has a variety of short videos about affiliate marketing. You may discover and learn from these videos to create a more effective marketing strategy:
Keep your eyes and attention on building a strong and reliable TikTok channel. Engage with your audience in your videos and respond to their comments.
To increase the popularity of your videos, regularly update trending videos and produce similar visual content. TikTok videos must be creative.
Pay-to-promote content is available on TikTok, as it is on other social media platforms. Content that is promoted is guaranteed to receive a particular amount of views. The minimum spending for the business is $50 per campaign and $20 for each ad group. So, you need to understand the prices and objects committed before purchasing TikTok ads.
Conclusion
The article provides you with the necessary knowledge, strategies, and techniques for your successful affiliate marketing with Ali Reviews Affiliate Program.
Here you may discover answers to frequently asked questions about affiliate programs. We are accessible 24 hours a day, 7 days a week to assist you with any issue. Therefore, please do not hesitate to contact us via our live chat or email at support@fireapps.io.
Best wishes to you.