Pause plan - The temporary choice for your store in re-building stage
Aiming to support store owners who are re-strategizing their business plan, Ali Reviews would like to introduce the Pause Plan option.
So What is the Pause Plan?
Pause Plan is the option that store owners can choose to temporarily halt the subscription fee while they still can keep all their data safe in the app until they re-operate their store again.
How do I pause my current plan?
Just simply follow these steps below:
Go to Pricing page by clicking on the Plan Name button on homepage
Choose the Pause Plan option below our Plan suggestion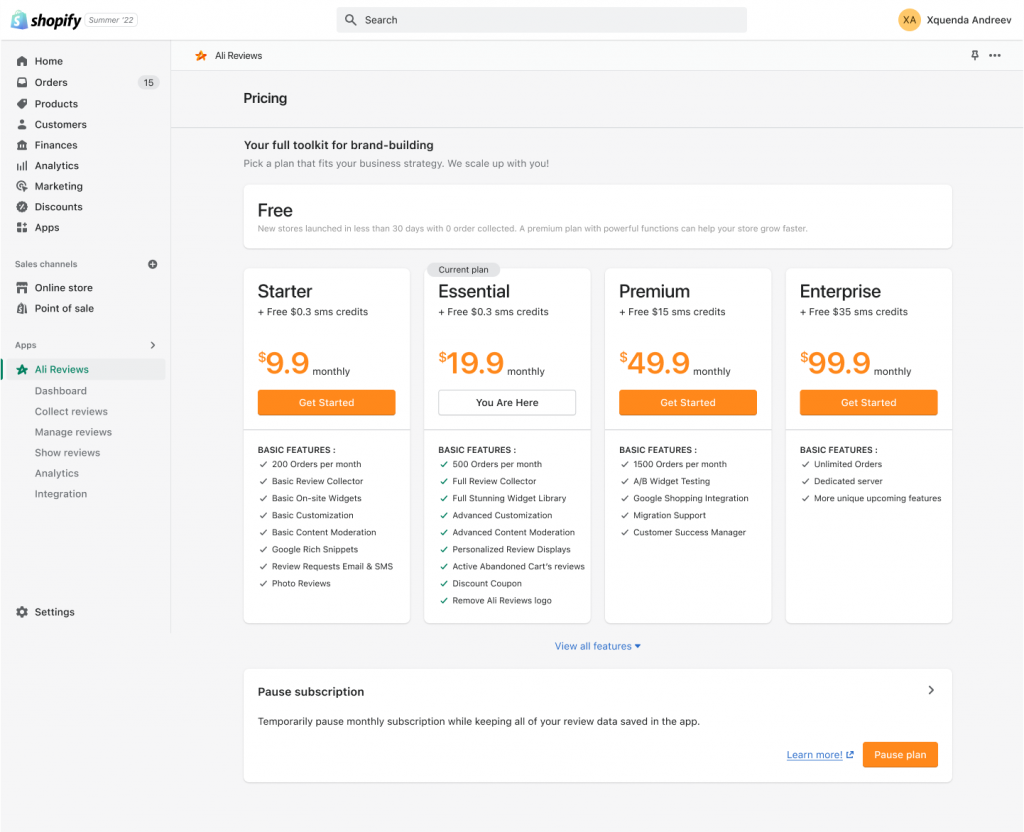 Read the information on the Pause Plan modal carefully and agree to the terms to proceed next steps
Tick to the checkbox and get started pausing plan immediately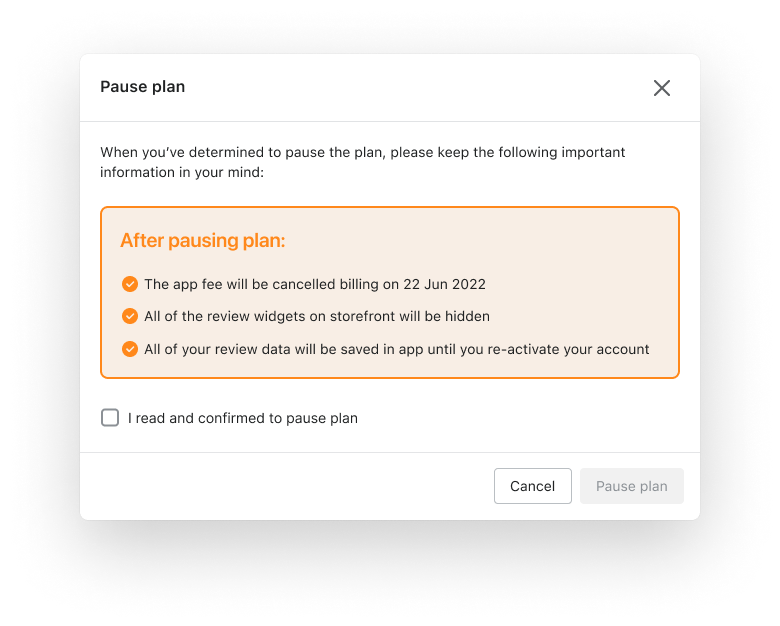 Please keep in mind the important information when you choose to Pause plan:
Your app account shall be immediately deactivated at the moment you choose Pause plan while monthly subscription fee will be suspended in accordance with your Shopify billing cycle, which is referred to in this article.
All of your data, including product reviews and other settings shall be safe in our servers as long as you keep installing the app.
All of your review widgets and summary reviews, including star ratings shall be temporarily hidden away from your storefront.
How do I re-subscribe when I'm ready to launch my store again?
You can always re-subscribe any plans whenever you want, just simply login in the app and tap the button of Reopen your store and choose the best fit plan for your business strategy.
Your app recurring charge shall be continued as usual before, which is billed on an independent, 30-day billing cycle and charged for at the same time as the Shopify subscription.
If you have further questions, please let us know by contacting us via live chat or email us at support@fireapps.io. We are available 24/7 to assist you in making the most of your business plan.