13 Spooky Halloween Marketing Campaign Ideas for 2022
Case Studies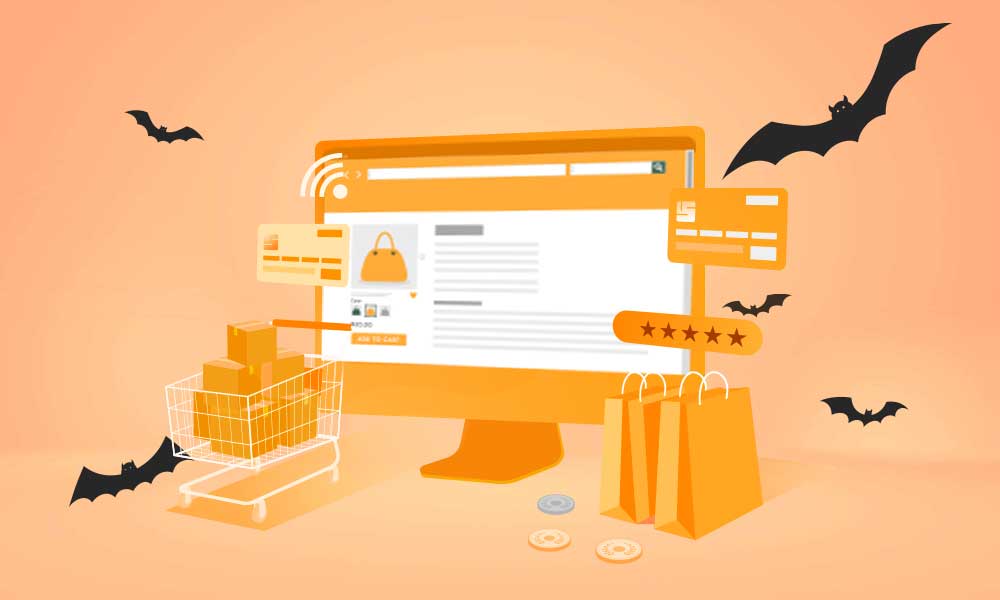 We're all e-commerce business people, so it's no wonder we're particularly interested in Halloween marketing ideas.
In 2019, the average spend on Halloween was $86.27, including decorations, costumes, candy, and cosmetics.
Although expensive, Halloween is one of the most profitable holidays in North America and worldwide. Thus, let's explore the most effective Halloween marketing strategies for some spooky inspiration.
Start your Shopify 14-day trial with FireApps
Did you know Shopify is now accounting for 20% of the e-commerce business.
Over 2200 merchants open their Shopify store everyday and 50% of them have a repeat purchase. Join them today!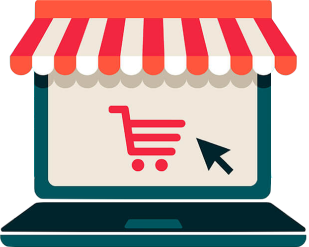 Halloween spending trends
Despite the COVID-19 outbreak, consumers are looking forward to new ways to enjoy Halloween in the coming weeks and months. According to the National Retail Federation's annual survey performance by Prosper Insights & Analytics, over 148 million adults in the US expect to engage in Halloween-related events. Top of the list was decorating the house, carving pumpkins, and dressing up pets.
Most people intend to spend $92.12 on Halloween to make it memorable. They spend more on décor, candy, and greeting cards.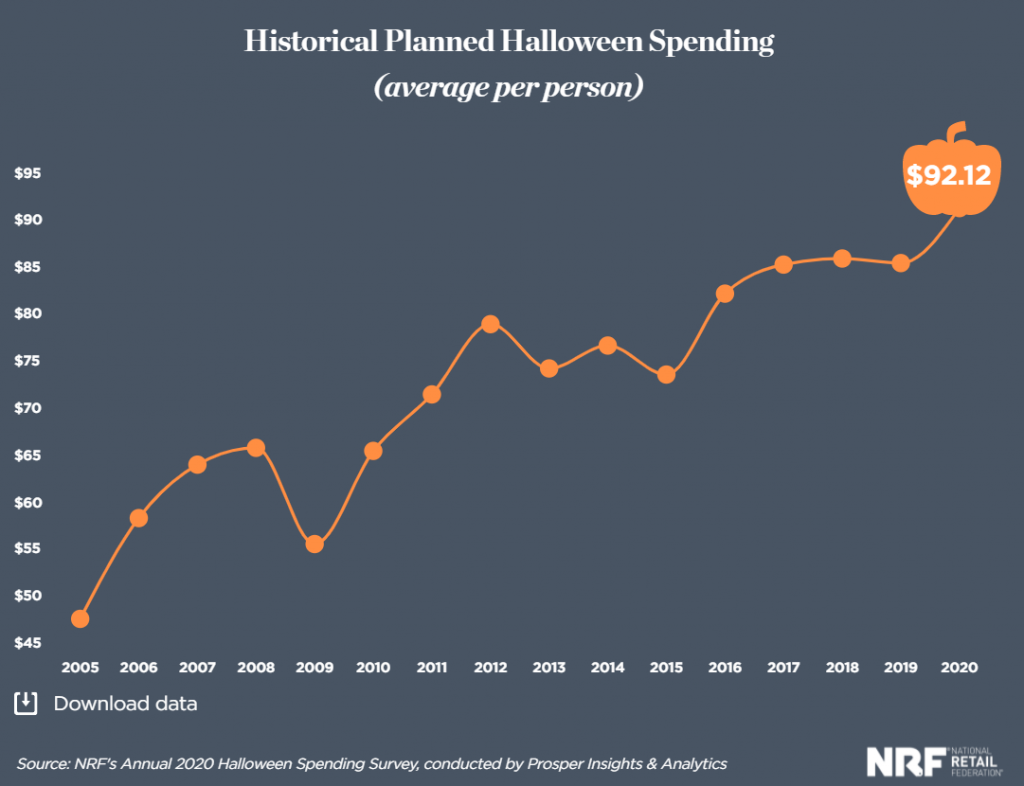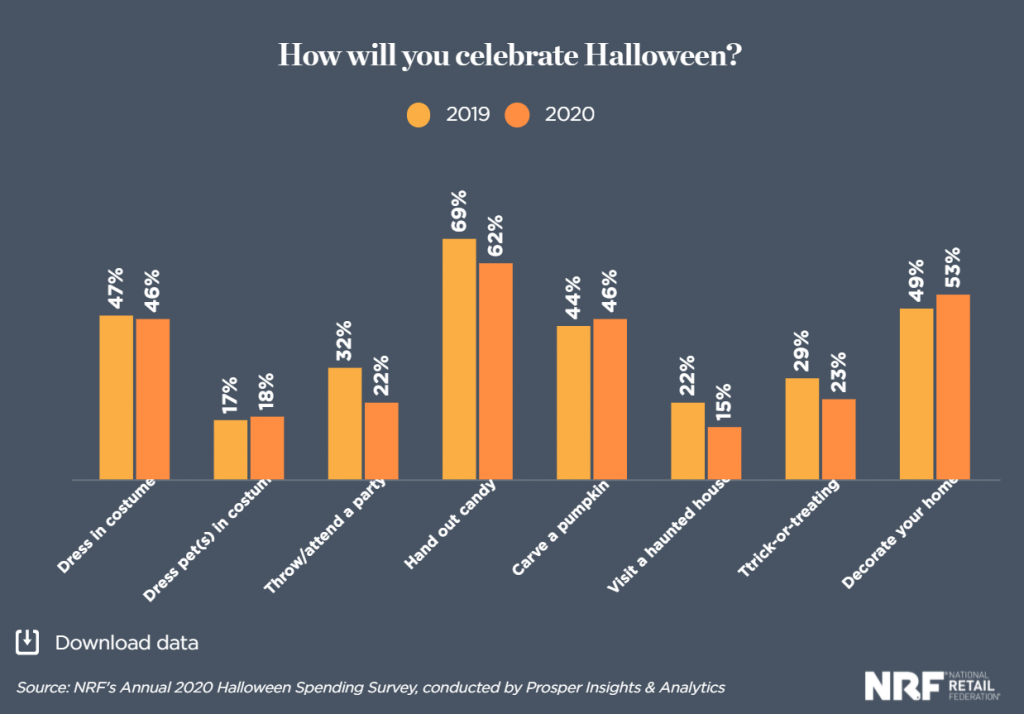 People begin their Halloween shopping in September or even earlier. Discount stores, Halloween specialty stores, grocery stores, and online stores are some of the most popular shopping destinations in the world. During the epidemic, more than 30 percent of customers prefer to purchase online because of convenience and safety.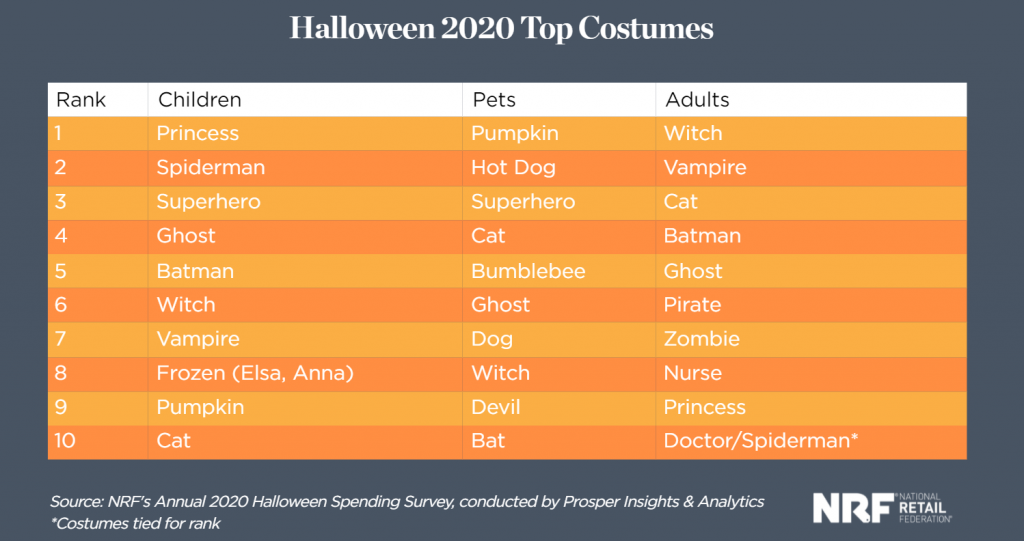 As for costumes, more than 2.7 million kids love princess costumes, followed by their favorite superheroes and spider-man. Meanwhile, adults plan to dress up as witches, vampires, and cats. The popularity of pet apparel continues to grow.
Top Halloween marketing campaign ideas for 2022
Pick spooky elements on your online store
When it comes to Halloween marketing, you should spice up your online business with a slight flare. Switch to a whole new theme design would be a hassle for your back-end. Preferably, you can add Halloween elements to parts that are flexible and engaging enough to create a Halloween mood and wow visitors on their first visit to your store:
Pop-ups: It will be simpler to attract clients if you impress them with a fascinating Halloween image from the first moment they land on the website.
Banner or Homeslider: These are great places for displaying spooky photos. You can invest in the design by putting your products, promotion, or gifts into the image for advertising purposes.
Header bar: It's not always feasible to add photos to decorate your store. Generate material to celebrate Halloween by introducing a special Halloween promotion in the Header bar to boost purchases.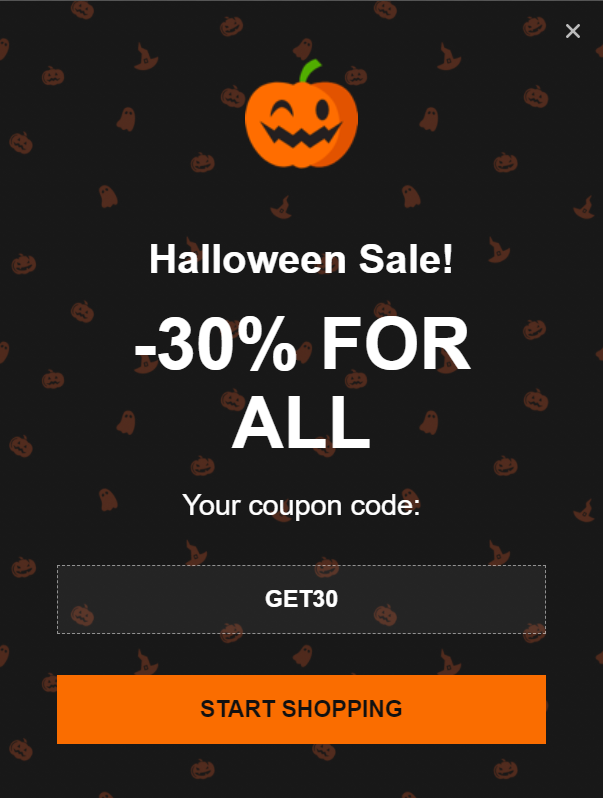 Create a special promotion for Halloween
Everyone knows discount is one of the most successful ways to increase traffic and optimize sales during the holiday season. Promotions from 20% to 30% off are enough to get people excited and eager to buy if they are well-organized.
Because Halloween is also a day for family reunions and having fun together, shoppers frequently search for items to offer as gifts to their family and friends. Instead of merely providing them coupons, you may display recommendations for products as gifts or feature Halloween-related products on your homepage to entice and excite them.
Leverage user-generated content
One of the most effective Halloween marketing strategies is to use and promote user-generated content (UGC) across channels. Of course, when they make a purchase, you will ask them to leave reviews and photos underneath the products they have purchased from your store. But if they share that on other platforms such as Facebook or Instagram, it will surely open up additional fantastic chances for you.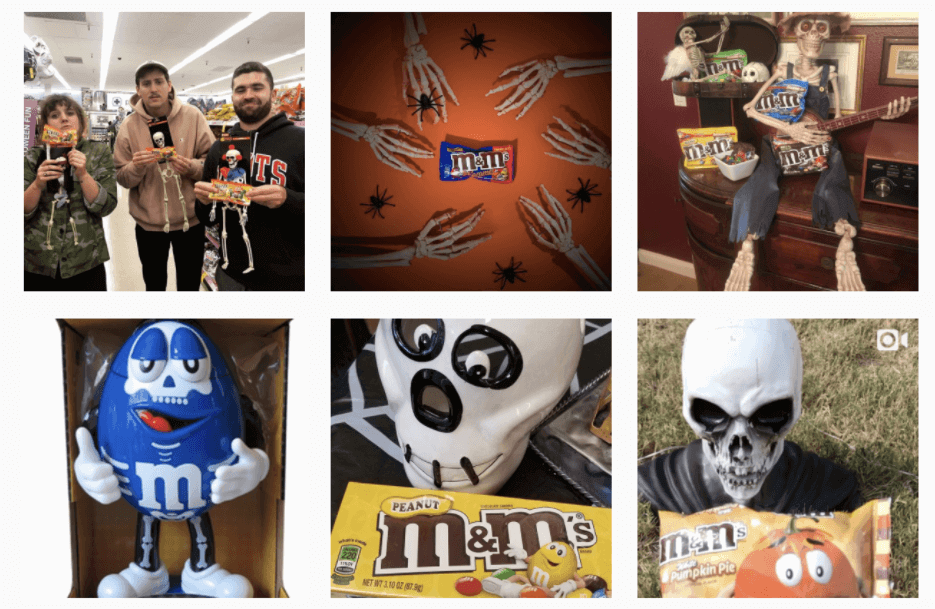 To begin, present UGCs in a visually appealing manner to show customers that you value their opinion. Prioritize positive reviews and organize them professionally. You can use Ali Reviews's tool to enhance efficiency.
Then, run a contest for the best pet costume, spookiest house décor from your products, or best pumpkin carving with their feedback on your product's experience to boost engagement and generate wonderful UGC. You will make it easier for gamers to find you if you use a campaign # tag.
Customize your brand image on social media
In 2020, the #Halloween2020 tag featured in over 963.5k posts resulted in 5.5 billion impressions. It demonstrates that shoppers go to social media for Halloween ideas. In 2020, the #Halloween2020 tag featured in over 963.5k posts resulted in 5.5 billion impressions. It demonstrates that shoppers go to social media for Halloween ideas. Thus, creative and spooky advertising designs can encourage people going online to buy your products to come up with their Halloween plans.
Run a Halloween email marketing campaign
If you're planning to run promotions on Halloween, make sure you send your customers an email from 2 to 3 weeks in advance. These email notifications can help you drive sales and increase brand awareness. You can also leverage review request emails to advertise and remind customers who have purchased about your Halloween promotion.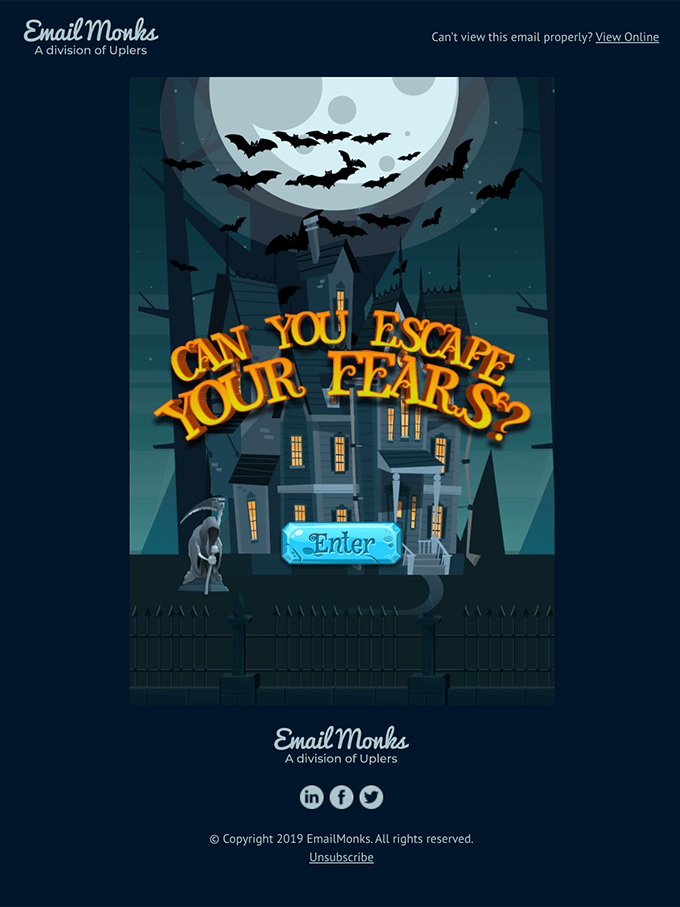 Even if your store doesn't have a Halloween promotion, you can still boost brand awareness by sending emails with Happy Halloween messages or sharing useful seasonal content.
Halloween marketing on Google Ads
Halloween is a worthwhile investment for businesses that run Google Ads campaigns. Modify your existing ad copy with a discount or Halloween offer. Do thorough research on the keywords that combine your business and Halloween. It is essential since holiday-related keywords tend to be more expensive than non-holiday terms. Your search engine results will improve if you optimize your keywords and marketing strategies.

Create a sense of urgency in your ad, such as a countdown to the sale, because you'll have new ad sets and offers for other holidays following Halloween.
Host a Halloween contest
Here are some contest ideas for you:
Facebook photo contest: Players will send a photo of themselves, their child, or their pet in costume to the organizers. The outfit that receives the most likes will be awarded the grand prize. You may add first, second, and third rewards to the contest to make it more winsome. It's possible to collect them all into a photo album and use them for various purposes once that contest is over!
Twitter Halloween pumpkin contest: Participants will post photographs of their carved pumpkins on Twitter. They must add the hastag# contest name on their post, which is a powerful way for improving your store's visibility with customers. The photo of pumpkins with the most tweets will win.
Instagram dance challenge: The dance challenge is one of the top trends on Instagram. You can create simple moves that challenge participants can easily follow. The video is 15 seconds long, with # of your store and challenge name. Dance challenge is fun and exciting for everyone, and it can even go global.
Launch a Halloween special edition product
Yes, print-on-demand retailers have the vastest edge in this. Some of the world's biggest brands use limited-edition products as a way to generate excitement among shoppers. The possibilities are endless when it comes to designing T-shirts, baby shirts, drapes, and masks. All of those things with eye-catching patterns would make wonderful customized Halloween presents for friends and family.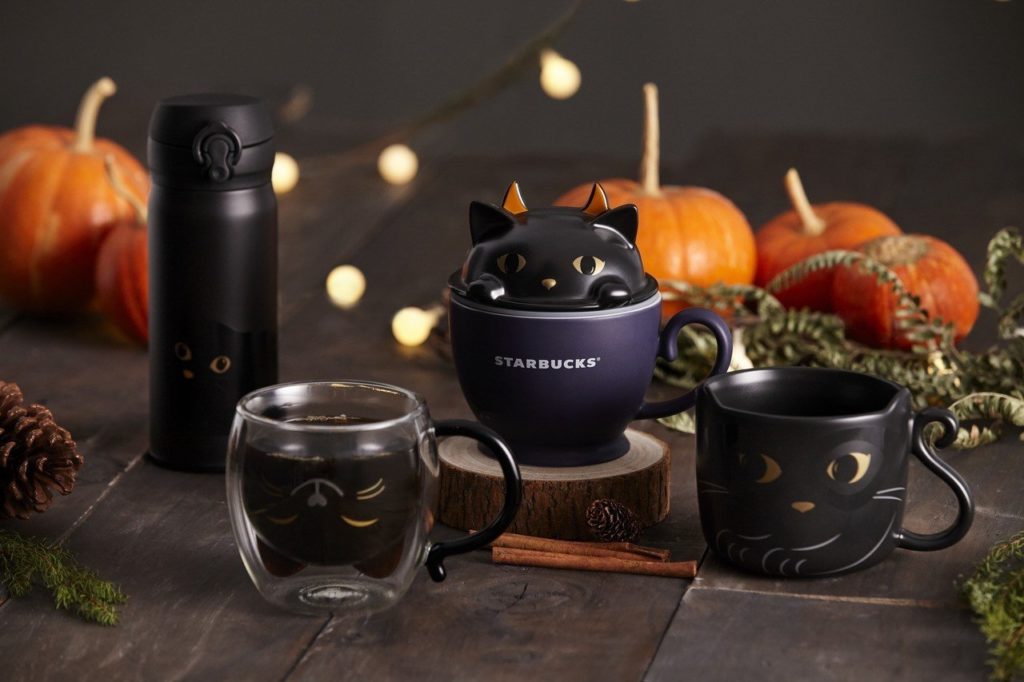 If you don't run a print-on-demand store, that's fine. You can purchase custom-made limited edition products to present as gifts to your customers.
Free shipping is always the best!
Research by Baymard Institute reveals that shipping is the number #1 cause for cart abandonment. After finding an item they want, a buyer will think about the price. When they go to the checkout page, the total cost of the item skyrockets unexpectedly since shipping and taxes have been added to the item's cost. The shoppers get disappointed and abandon the shopping cart.
Free shipping is an appealing strategy that works well throughout the holiday season to outperform the competition. The idea here will be to create a policy and conditions for free shipment. Nearly 60% of customers are willing to add more products to qualify for free delivery. However, you need slightly adjust the initial price of your products to avoid losing money.
If your shop can't provide free delivery, another option is to offer buyers 50% off shipping.
Use the art of upselling and cross-selling
When customers shop for Halloween costumes, they prefer to buy additional accessories, such as jewelry, hats, or shoes. Upselling and cross-selling are the two best-selling strategies that every merchant hopes to master. However, it will be easier if you use the tool to help and target accurate audiences.
Upselling and cross-selling are often used interchangeably. Both of them provide good profits and can function in tandem. Upselling is the activity of encouraging customers to purchase higher-end products. While cross-selling is the technique of suggesting products that are related to the products in the shopper's cart.
To run a successful upsell and cross-sell campaign, you must be aware of price sensitivity. For example, to upsell, the product price you recommend cannot be increased suddenly. If you want shoppers to consider your recommendation, you need to highlight its benefits and value.
Besides, product suggestion widgets on the relevant pages, such as the homepage, category page, product page, or shopping cart page, can give more success chances. When choosing between two or three main places to show, keep in mind that you don't want to overwhelm clients with too many recommendations.
Tell a scary story
In October, people love mystery stories. It's a fantastic opportunity for you to consider creating a collection of blog articles or podcasts about horror stories to meet the interests of your consumers. You may doubt this Halloween marketing strategy won't bring sales results, but it can help you communicate and nurture your consumers more effectively. Around the holidays, customers have a good reason for waiting to hear about your tales and experiences.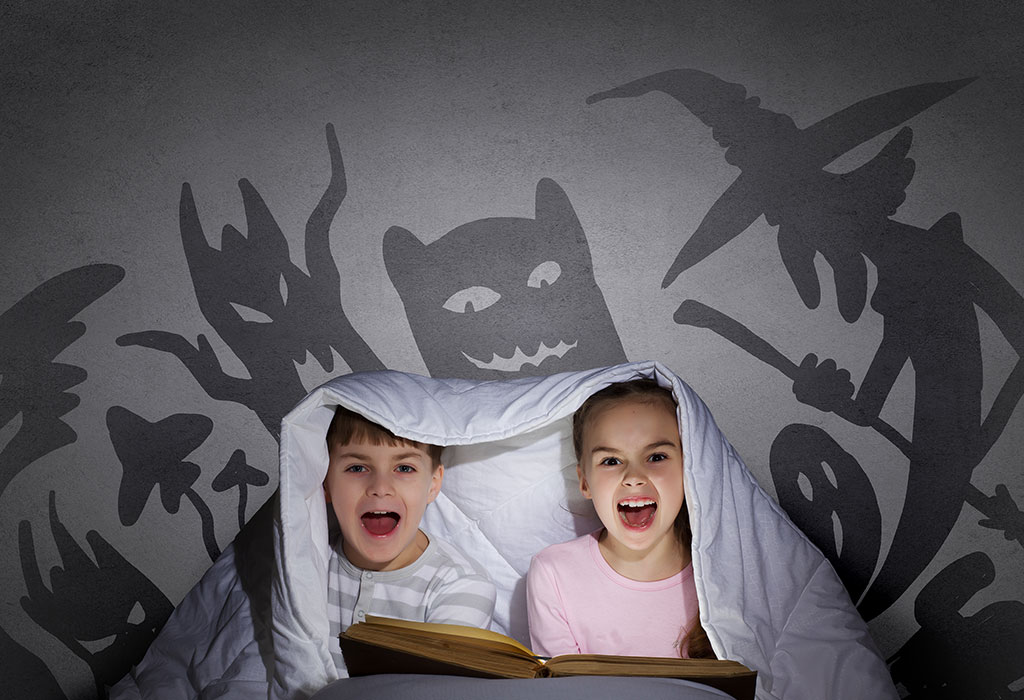 Diversify ideas to stand out
Most people associate Halloween with horror stories. However, there are plenty of other ways to freshen up your store's appearance as well! As long as it matches your store, you can choose fairy tales, mythology, or superheroes. Look into a range of genres that aren't necessarily scary to impress your customers. Let's make your store enchanting.
Right message, right time
In the early stages of building a store, you took the time to learn about your target customer, and we're confident that you did. However, you should re-check your target audience to ensure that your Halloween marketing activities and content are appropriate for your customers.
Here are some messages that can inspire you:
The real estate market is fang-tastic
Halloween sale. No tricks just treats!
Fangs for being my client
Witching you the happiest Halloween ever
SALE!!! Thrills & Chills
Watch out for the Mummies, they love a good sale!
The Witches say these prices are just magical!
The last secret campaign is a last-minute offer. Make consumers wait until the final minute of Halloween to receive exceptional offers. The sense of "hunting" for a special discount drives sales since no one wants to miss out on an exceptional offer that not everyone can get. Inform your consumers about this surprising event via email, and then execute it on social media or straight on your website.
Witch is your Halloween marketing strategy?
Halloween is a great opportunity for you to attract, increase sales and delight your customers. The end goal is to make them satisfied and make them laugh. Whatever tactic you choose, make sure it's right for your audience and within your budget.
This Halloween season, we'd love to know which Halloween marketing campaign you're planning to launch. And you can check out more holiday content here!
Have a spook-tacular, boo-tiful, wooo-nderful, and fang-tastic Halloween!
Let's find out more about the world of e-commerce here Fireapps