5 Must-join Facebook groups for online sellers
Case Studies
Are you new to the e-commerce world? Are you trying to build a successful Shopify store? And it's not easy running ads, marketing automation, or improving customer service. Fortunately, the Internet will enable you to contact experienced and successful experts. So we hand-collected 5 of the best Facebook groups that all e-commerce merchants and businesses should join. Members in these communities will help you become a better Shopify online seller.
Why you should visit Facebook groups
E-commerce Facebook groups are specialized online communities dedicated to e-commerce businesses. These groups are full of wisdom from experts and budding merchants. Members can openly discuss e-commerce-related topics and earn valuable information in these groups. The ultimate goal of all e-commerce groups is to connect and learn from one another.
When you are a member of the online e-commerce community, you can post questions and get multiple comments. This thing helps you see your problems from different aspects.
Start your Shopify 14-day trial with FireApps
Did you know Shopify is now accounting for 20% of the e-commerce business.
Over 2200 merchants open their Shopify store everyday and 50% of them have a repeat purchase. Join them today!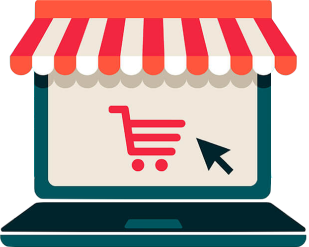 Furthermore, e-commerce Facebook groups allow you to network and hang out with seasoned e-commerce specialists, inspiring you to be more enthusiastic and productive.
In addition, you can also actively introduce your store's products here to make your sales soar.
Which Ecommerce Facebook groups you should join
The Shopify Entrepreneurs is the largest Shopify Facebook group with 116,8K members. It is a private and free Facebook group, was set up by Shopify experts from HeyCarson.com.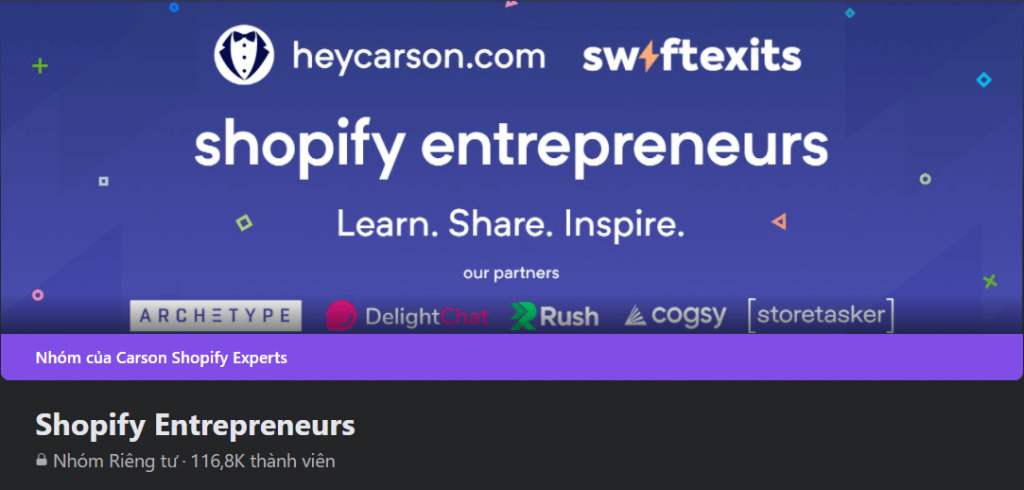 The Shopify Entrepreneurs is a great place where store owners can connect, communicate and share their selling experiences with other growth-minded businesses.
Surviving and growing your store with Shopify Entrepreneurs is way more effective than you may think because this community has the joining of well-known Shopify app developers and service providers.
Verum Ecommerce was founded by a group of friends who share a passion for e-commerce. They provide solutions and courses from A-Z to build a successful dropshipping store.
They have several social channels and active communities such as Youtube, Web Forum and Facebook group.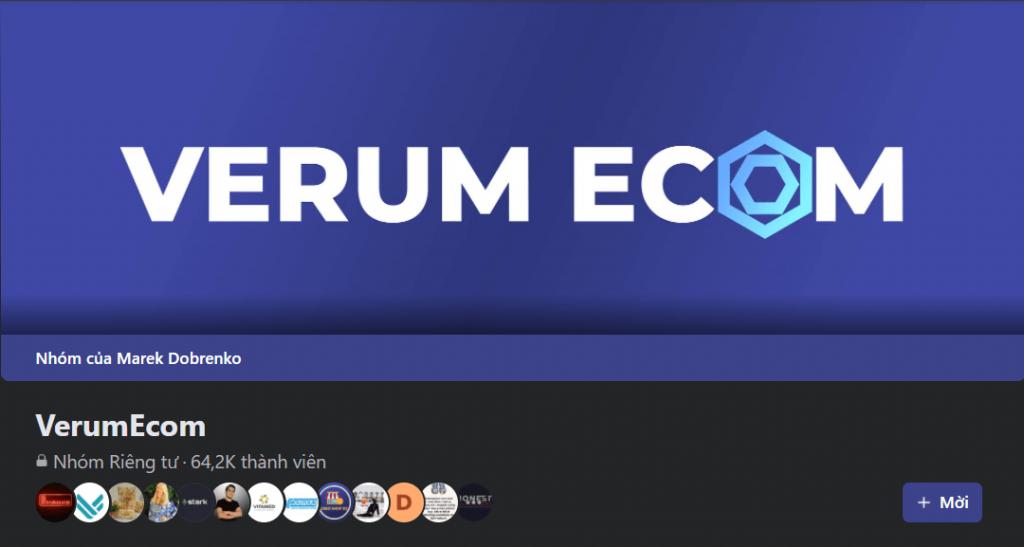 VerumEcom is the name of their Facebook group, which has 64.2k members. They also set definite rules for members, so you should carefully check the rules before joining the group. To summarize, if you are running a dropshipping business, this is a group that will be of great benefit to you.
You truly need a Facebook group to explain numerous queries you have about the e-commerce industry before you start your online business, and Shopifyholic Hub – FireApps might be the perfect one. If you are in after building a store website, Shopifyholic Hub – FireApps will positively take care of you.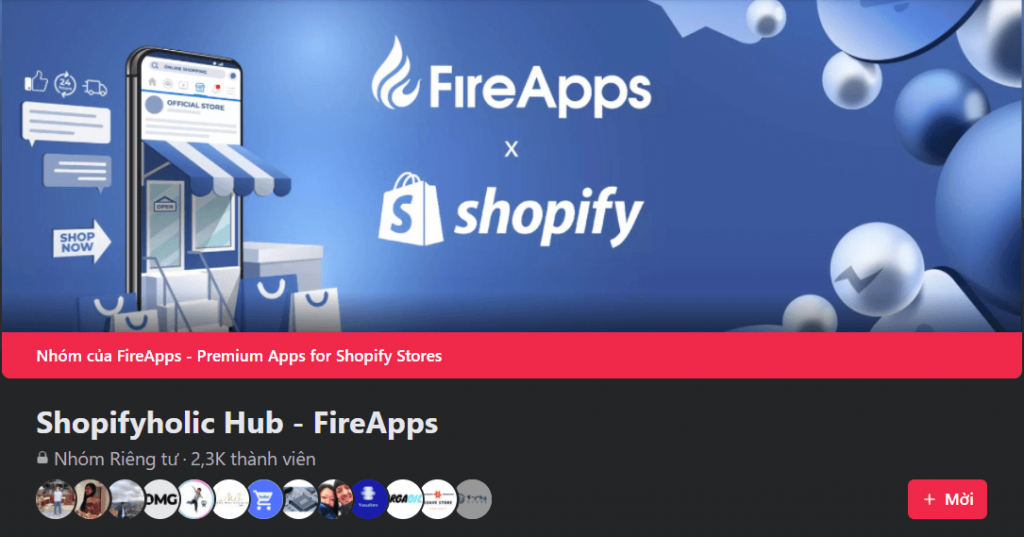 Shopifyholic Hub – FireApps was built by FireApps professionals. FireApps generated helpful Shopify applications such as Ali Reviews, Transcy. With their specialist expertise and customer understanding, you can now post any e-commerce related question. No matter how difficult your question is, experts from FireApps and e-commerce professionals in the group will provide you with a beneficial solution.
Shopifyholic Hub – FireApps also offers an attractive membership program for members, especially referral programs for interactive members.
Shopify Expert is another one of the Shopify Facebook groups you should join. This group covers a large amount of knowledge you need when building and growing a successful dropshipping business.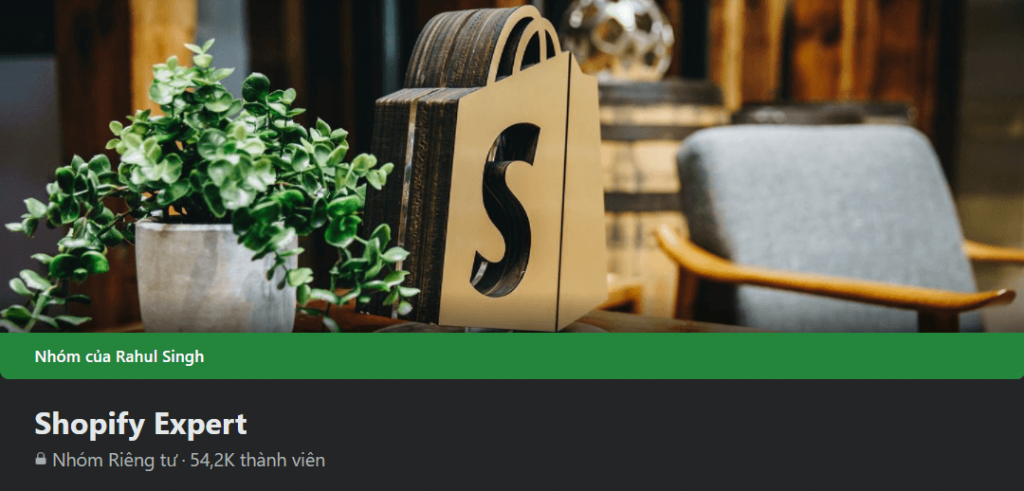 They provide members mostly about Shopify dropshipping strategies, tips on how to sell online, and what product is trending. It currently has 54,2k members.
Founded by the famous application Spocket that has 40,000 + merchants. Their community focuses on the dropshipping market. For those who aim to expand their e-commerce store, Spocket | Oberlo | Printful – Shopify & Wix Dropshipping for entrepreneurs is a great place to discuss with e-commerce leaders.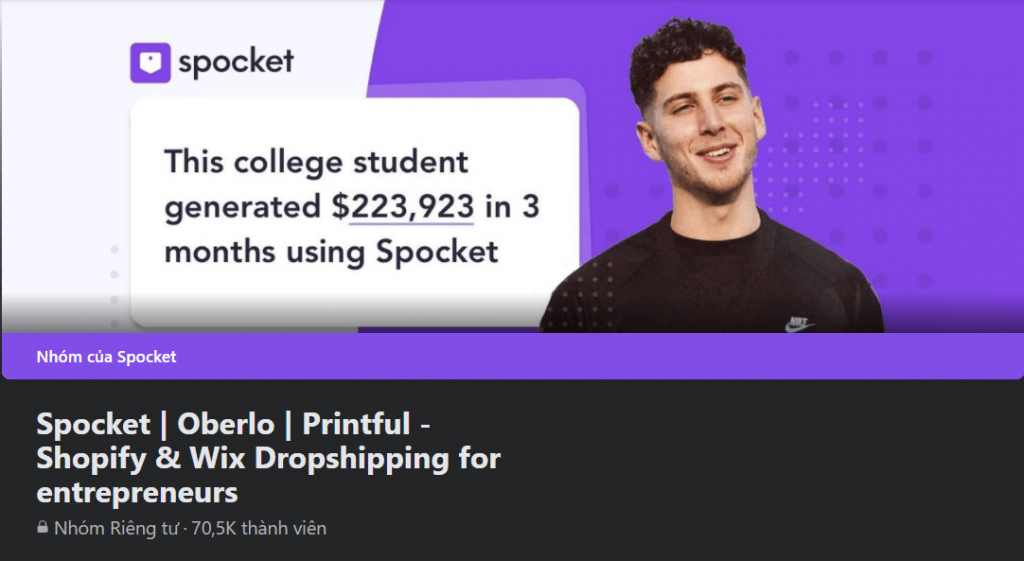 You can get assistance in selecting the best products to sell from thousands of dropshipping suppliers all over the world. It is handy for merchants who need e-commerce advice in the US and European markets.
Keeping up with the fast-paced world of e-commerce
E-commerce Facebook groups are a great place to connect, hang out, learn and update the latest news, trends, and business tactics from experienced merchants.
Hopefully, you'll find the most suitable from our list of the best Facebook e-commerce groups to take your store to the next level. If you have any suggestions, leave a comment below.
Let's find out more about the world of e-commerce here https://fireapps.io/