Why stores should have back-in-stock notifications?
Case Studies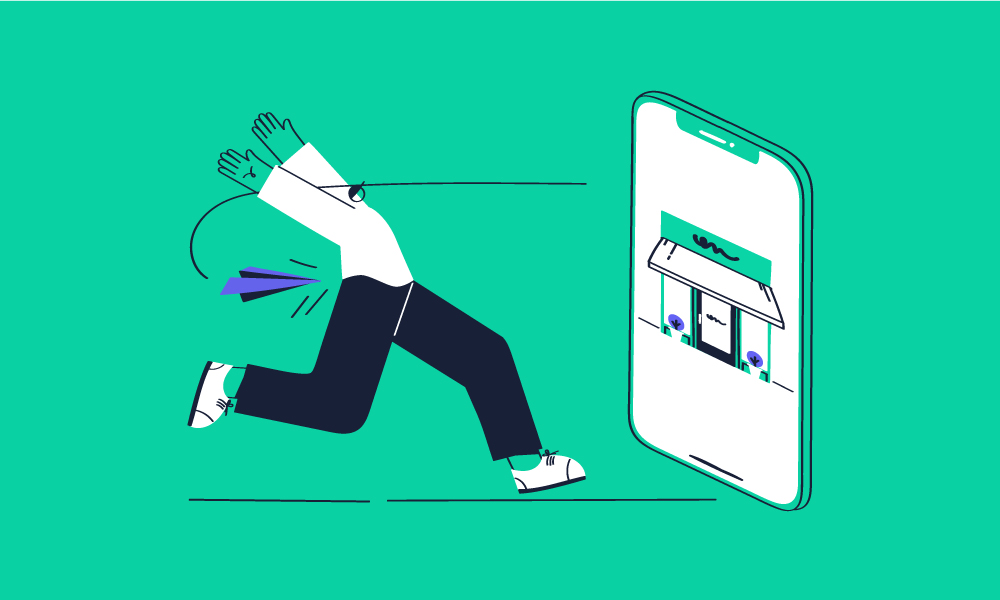 One disappointing moment for your customers is when they find out that their favorite product is out of stock. Your product that was supposed to solve a problem now is causing another.
What happens in this case? Your loyal customers have two ways in front of them. Whether they let go of what they wanted or search for it on other online shops. And easy like that you will lose so many sales.
Now it is getting clear why stores need to have back-in-stock notifications. The reason is you need to keep your customers waiting to get what they want from you and nowhere else. You need to ensure them that it is ok if this beautiful shirt is out of stock right now, we will restock it soon and we will let you know.
Start your Shopify 14-day trial with FireApps
Did you know Shopify is now accounting for 20% of the e-commerce business.
Over 2200 merchants open their Shopify store everyday and 50% of them have a repeat purchase. Join them today!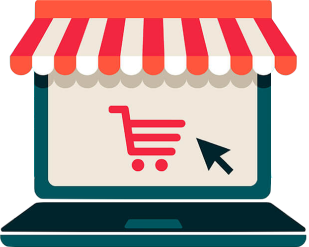 Here in this article, we are going to talk about the benefits of adding back-in-stock notifications to your Shopify store and the best way to do it.
How Back In Stock Notifications Can Help Your Business
Back in stock Alerts is a must for any online store. The products you make the most revenue of run out of stock quickly. So the obvious benefit of using this strategy is that when this happens, you can make sure that your customers won't go away.
1. Understanding customers' demand
But wait and see what else these notifications can do for your online business.
When you give the back-in-stock notification option to your customers, you are doing yourself a favor in the first place. How?
By doing this, you will have the exact number of people who want to buy a specific product that is not available in your store right now.
If one hundred potential customers are asking for these pair of jeans, then you can be their hero and give them what they want so bad as soon as possible.
2. Creating social proof
Imagine you are passing by a physical store and you see a long line of people waiting outside. Unconsciously, you may think there is something there worth waiting for, though you may not know why they are waiting.
That is exactly what the stock alert button does for your online shop. First, you are showing that this product was so popular that it is sold out and next you let your potential shoppers join a waiting list. Creating a waiting list gives the impression that so many people wanted the same product.
3. Building trust
Out-of-stock products are disappointing for the shoppers. However, you can use this situation as an opportunity to show your customers that you care.
Giving them an alternative option shows that you don't want to let them down and as a result builds a feeling of trust. Your customers realize that they can rely on you in bad situations. And trust is what brings you more loyal customers.
4. Building trust
Use the same strategy in a different way when adding new products to your Shopify store that you're not sure will be popular. How?
Add a "coming soon" button to the product you are about to launch and see how many people join the waiting list to purchase that item. With this strategy, you can create an in-demand inventory for every new launch that people will also adore.
5. Keeping customers on your website
Without the back-in-stock notification option, shoppers will leave your website for Google, where they will search for what you couldn't give them.
By letting them know that the item will be available soon, you will keep the bounce rate low in your Shopify store. As a result, your customers will be more likely to explore further and purchase other items from your website.
Back In Stock Alert: How to Set One Up in Your Shopify Store?
Knowing how these notifications can change the game for your business, you want to use them as effectively as possible. Right?
You need to know a few tips before you add this option to your Shopify store:
Sign-up should be easy to see and use
Consider more than one communication channel (email/push notifications/SMS)
Don't make your customers wait for too long
Be clear and straightforward in the message you send to notify customers
Suggest other related products they may be interested in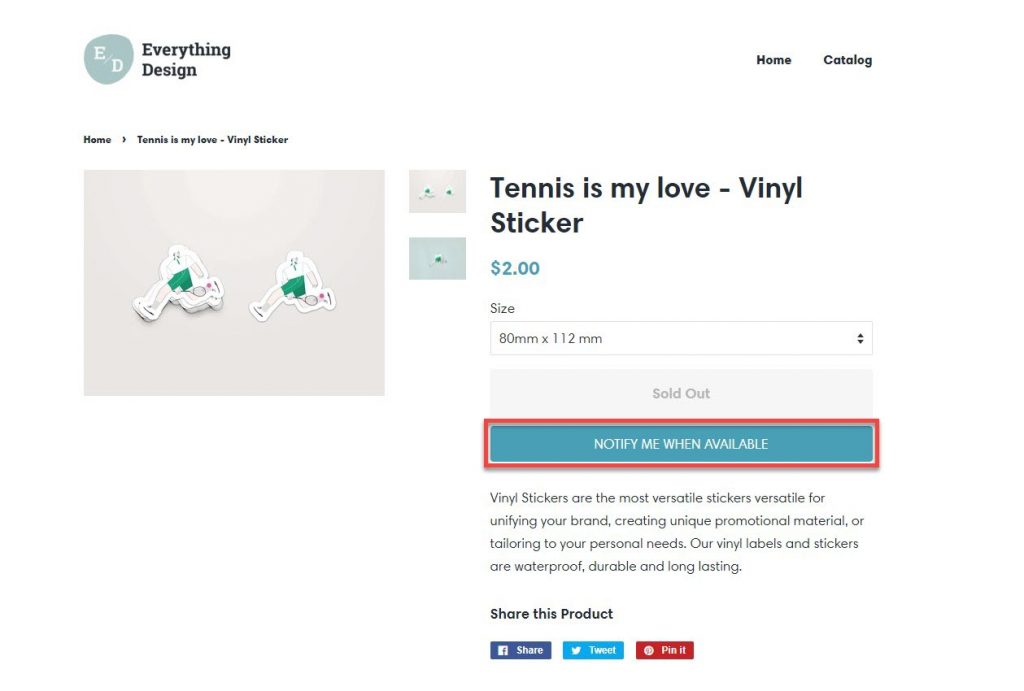 IHL Group reports that retailers miss out on nearly $1 trillion in sales because of out-of-stock products. An enormous amount of revenue is lost every year. That's why there are around 200 different Shopify apps out there that offer this one service. The number of these apps can make things a little confusing at first.
ReStock: Back in stock alerts is one of the top apps available on the Shopify app store that helps you get back lost sales and manage your inventory by Back In Stock notifications.
Using such an app, you can notify your customers as soon as their desired product is back on your website. How?
ReStock will send your customers an email or they will receive a web push notification with the message you have decided before.
Setting ReStock up is easy and takes five minutes of your time. There is no need for coding anymore. It is a good solution for small business owners who lack the time and resources to develop it from scratch.
The app is highly configurable, letting you change the look and feel of your site easily. You will receive insightful and detailed reports on the high-demand products and most engaged users.
After you add this app to your Shopify store, the following options will be available for you:
Back In Stock allows you to manage your inventory and shop wisely.
You can be aware of trends in your inventory and be prepared.
A restock notification option is available on the collection page and the variant level.
You can customize buttons based on your Shopify theme and change settings as you wish.
Customers can give you their email or ask to be notified by push notification. (You can use this contact list later to inform them about sales or promotions)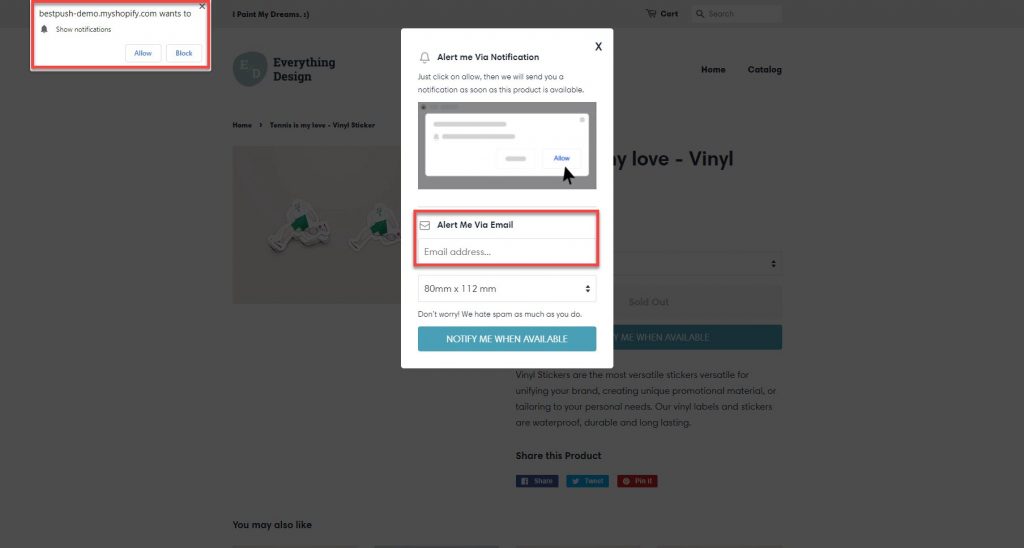 Besides everything, it is the excellent customer service and support that makes ReStock stand out from other applications with the same features. No matter if you are a young brand or a large enterprise, you can use this app for creating effective communication with your customers and be sure that any problem, big or small, will be solved within minutes.
Conclusion
An out-of-stock product should not be the end for your store or your customers. When the most popular item of your store is not available anymore, all you need to do is to convince your customers to wait for it or they will buy it from your competitors.
Back in stock notification is exactly the option the customers need in such a situation. Using this service is a win-win game for you and your customers. They can tell you what they want and get it from you eventually and you will become aware of what your customers demand. As a result, you will be able to answer their needs properly.
Also, using this strategy, the popularity of new products can be predictable.
With all that has been said, what is stopping you from adding back-in-stock notifications to your Shopify store?
Let's find out more about the world of e-commerce here Fireapps