Ali Reviews – A Must-have App For Dropshipper to build social proof
Case Studies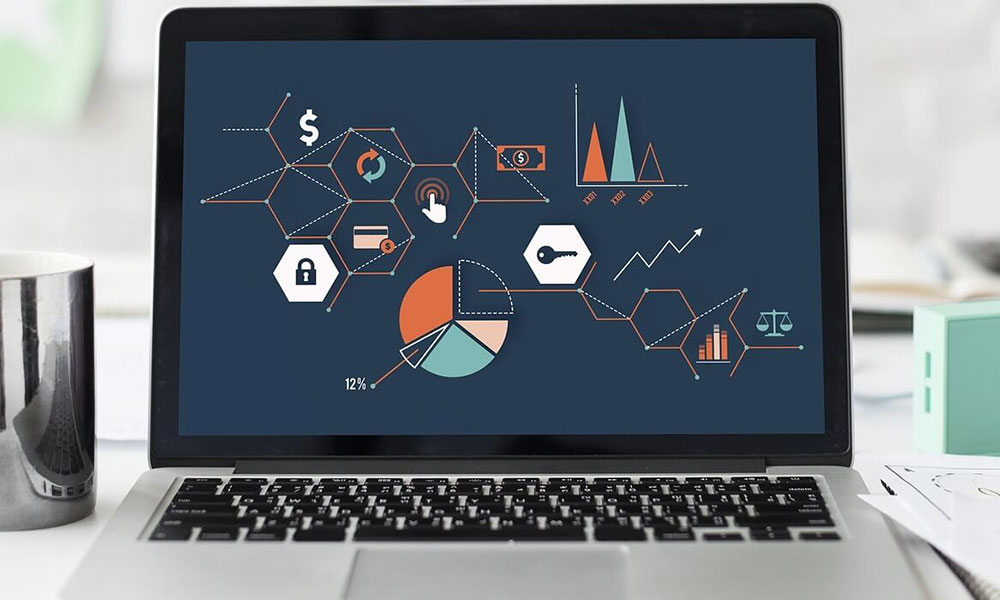 Nowadays, online shopping has gained more popularity compared to local shopping. So the power of persuasion that comes from online reviews is increasing as well. If you're selling products online and don't have a review feature available, get one set up ASAP! Ali Reviews app will be the best choice for you. Here's the reason.
"90% of consumers say that positive online reviews influence their buying decisions".
If your store is showing up 4 – 5 stars reviews with positive comments, you can attract more shoppers to your site, and prompt them to place orders faster. So if your store is a kind of dropshipping, you can not miss Ali Reviews – which got a featured spot at the top of the Shopify App Store. This is a multi-functional review app with the key feature to import reviews from AliExpress to your store. Let's take a look at what Ali Reviews can help you boost sales through build social proof.
Get reviews for all products with 1-click
Yes, you can get as many authentic reviews from AliExpress to your store as you want just by some clicks of mouse with Ali Reviews. With the latest version, Ali Review allows you to bulk import reviews for all your products, and all the works can be done with a click in an eye blink. Just install Ali Orders app (totally free) with Ali Reviews extension, or using Oberlo integration function (available on Unlimited plan), you can get unlimited reviews for all products just by 1 click, this will save your ton of time and energy. See how it works:
With Ali Reviews filter setting, you can freely choose the number of reviews and what kinds of review you want to get: 5 star reviews only, reviews with picture, review with text only,… You can also translate your reviews into 12 languages that will make your store more reliable and persuasive.
What's next after you imported many positive reviews to your store? Ali Reviews app allows you to show Google star rating and reviews count at your site in the Google search result as a certification to build your store's credibility and boost sales quickly.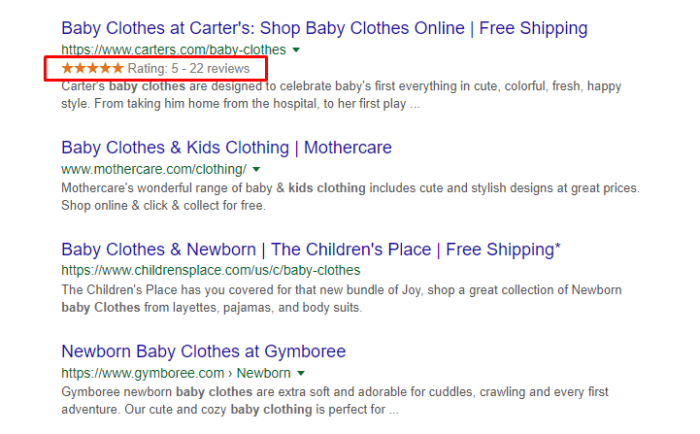 These star ratings are part of Google's rich snippets which enhance search results with additional, useful information to help customers click on the best results for them. By just 1 click, you can add Google star rating for each product which had reviews already, and show them on Google search result anytime. Your store's credibility can be stronger than ever.
Related article: [Ali Reviews] – Increase your Click-Through-Rate with Google Star Rating
Deal with bad reviews
10 good reviews are not as influential as a bad review. A small mistake that leads to bad reviews will silently kill your business. Therefore, don't let it happens. With Ali Reviews, you can censor all the reviews from your customers before publishing them to your shop. If your customers get angry and write some negative reviews on your product page, you are totally able to hide or delete them in the "Pending Reviews" section.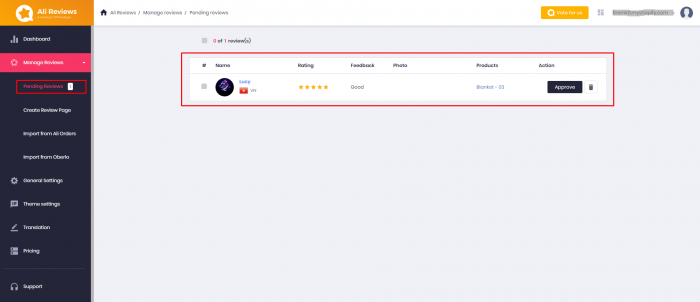 For AliExpress reviews, there are plenty of reviews mentioning the negative keywords. You can't manually remove them all if you have hundreds of products. Don't worry, Ali Reviews has a feature to filter the reviews with negative keywords so that your customer will not discover where your products come from. In the "General Setting" tab, you can exclude reviews that have sensitive keyword related to dropshipping such as: AliExpress, China, dropshipping,…. before importing. By this way, your customers will never know you're dropshipping.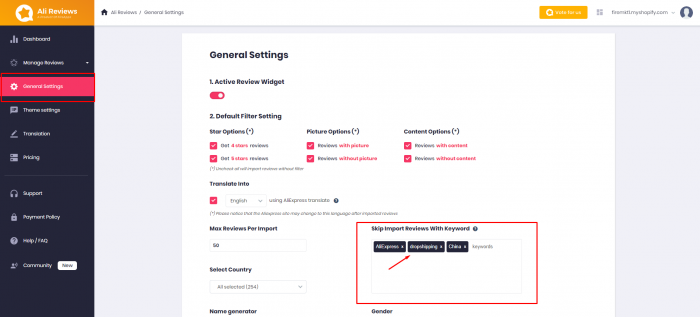 Showcase your happiest customers
Before purchasing, shoppers usually check the trust of your store not just for the products they interest. To help them make decisions faster, you should create a page that gathers all of best reviews. No more code or another app, Ali Reviews has what it takes to set up a review page.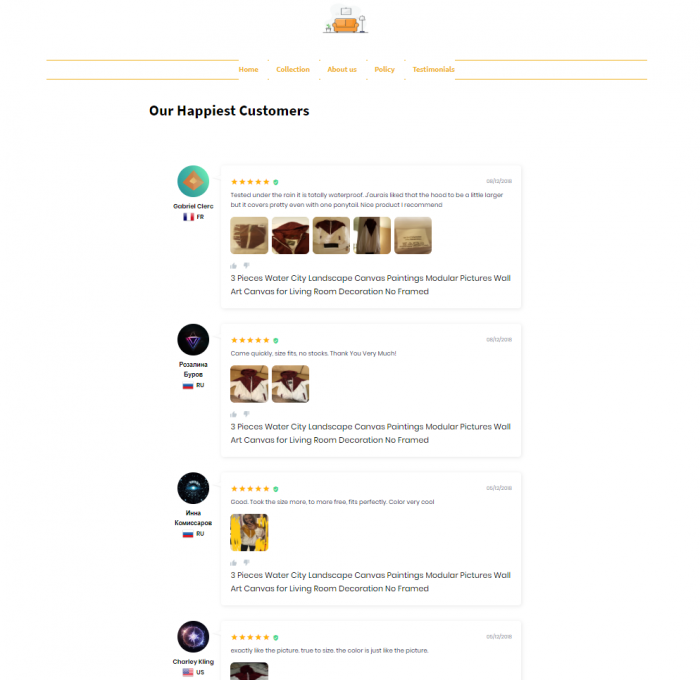 Decor your store in your style
It will be boring if every store has the same review section. The store design is one of the important keys show your style and increase your sales. Let's show the unique point of your store by decorating the review section or change the style following the season and holiday in "Theme Settings". There will be many interesting things waiting for you to try out.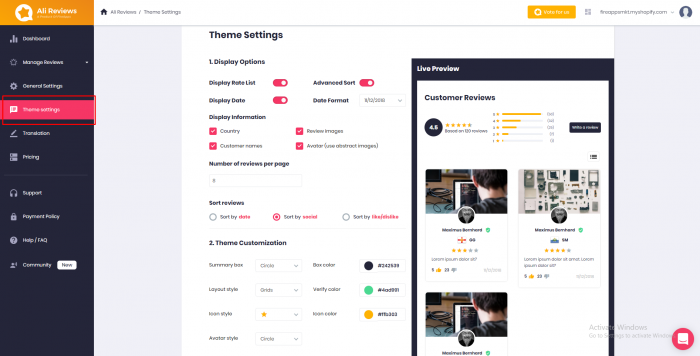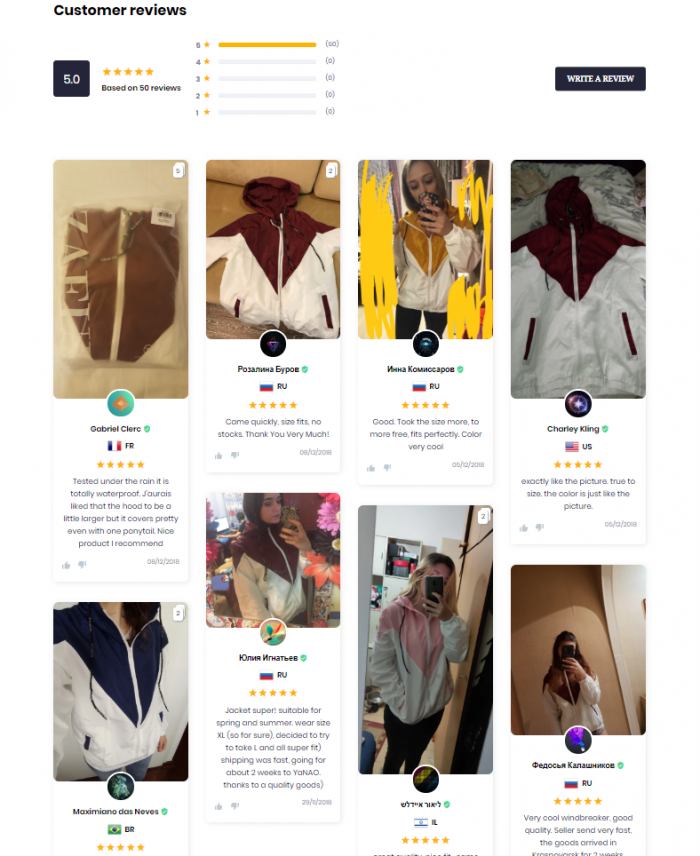 Let's check out Ali Reviews on Shopify App Store and see how wonderful it is! And now, it's time to build trust for your store and skyrocket your sales. Follow this link to get Ali Reviews app for free. How to use Ali Reviews: Read FireApps Help & Knowledge Base or Watch Video Tutorials
Let's make a review-wonderland impressive with Ali Reviews
You can't wait to put previews on your store? Don't miss out this app!
Import reviews in seconds & collect reviews through multiple sources
Showcase reviews beautifully with 9+ styles & layouts
Fully moderate & manage review contents