What is eCommerce Marketing? Ideas, Tools & Strategies for growth in 2020
Case Studies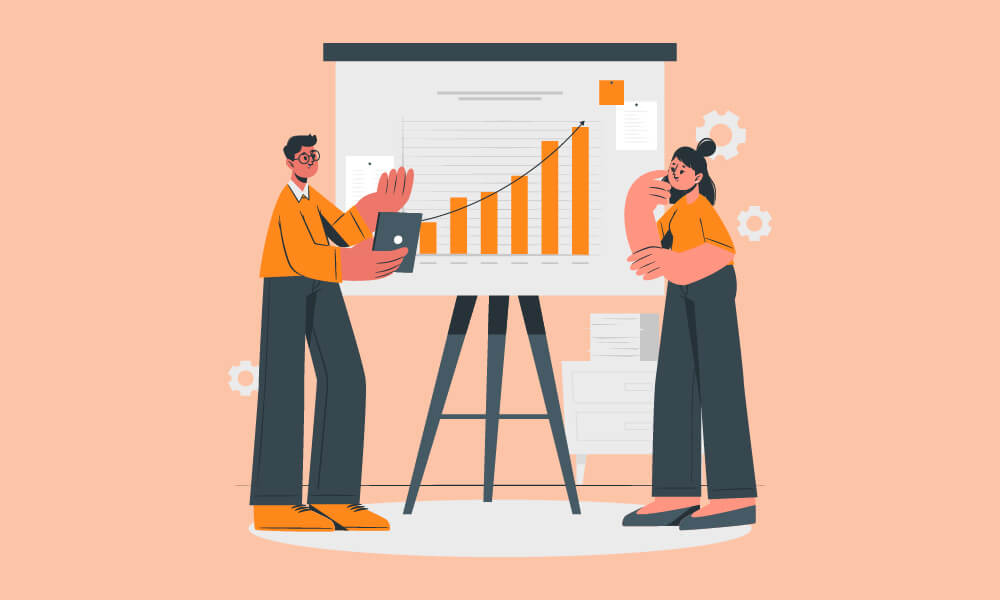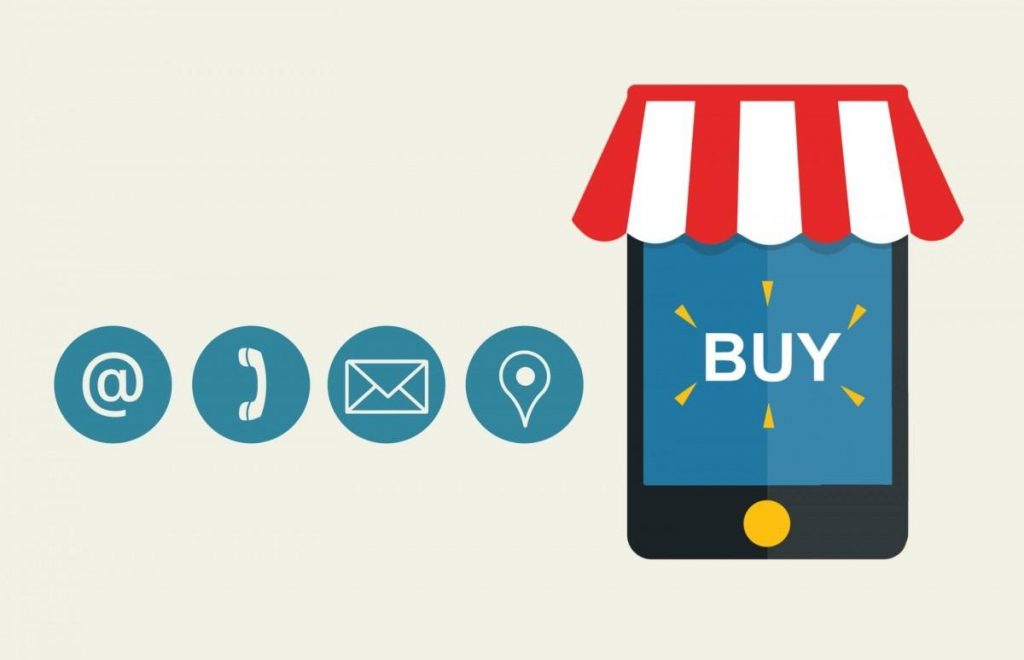 One cannot ignore the sheer size of the opportunity that is presented by online stores for business today. As technology makes advancements in leaps and bounds, just about any business can put together an eCommerce business strategy.
The eCommerce industry has seen a surge in growth in the last decade with several businesses opting for the online model to fuel their sales. An online store is a trend that has caught on allowing businesses to capture potential customers. Cost-effective and strategic, eCommerce marketing ideas with the help of eCommerce marketing tools have now become a fundamental part of business growth plans.
Precise and impactful marketing tools enable us to strike a chord with prospective clients. This right customer base can be got only with the right eCommerce marketing tools. The choice of eCommerce marketing tools depends on the choice of the eCommerce marketing strategy.
Start your Shopify 14-day trial with FireApps
Did you know Shopify is now accounting for 20% of the e-commerce business.
Over 2200 merchants open their Shopify store everyday and 50% of them have a repeat purchase. Join them today!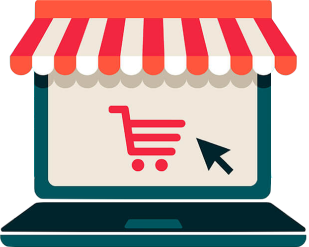 The apt eCommerce marketing ideas that will garner sales for your business will depend on the vital areas that impact your business. Most eCommerce businesses reach the first stage of growth without any big hurdles through a handful of impactful promotional tactics.
But as businesses move up the career graph, eCommerce marketing ideas and strategies need to evolve to reflect that growth and boost sales. Businesses will continuously need to cut through the noise and crowd to stand out to potential customers that comprise your niche. Effective eCommerce marketing tools and ideas are a toolkit of promotional schemes that you can choose from.
What is eCommerce marketing?
Ecommerce marketing is the practice of using marketing and promotional tactics to drive traffic to your online store, converting that traffic into sales and retaining that customer base post the purchase. With a sound marketing strategy and plan, one can build brand awareness, improve sales, drive customer loyalty, and ultimately increase sales.
Amazon has one of the best eCommerce marketing strategies in place and enjoys a wide customer base. As a retailer, Amazon has managed to rope in sellers to sell on their online platform and they also offer customers benefits.
Every online retailer wants to improve traffic and conversions. So even with a basic marketing strategy, it can be a challenge to decide effective eCommerce marketing ideas and tactics to try.
From focusing on organic traffic to SEO, to Facebook and Google ads, online retailers can collaborate various eCommerce marketing tools and ideas and figure out which converts to customers.
You can read more about SEO here
Marketing tactics and algorithms keep evolving in the volatile business world today and it is imperative that in order to win the highest return on marketing spend you have the best eCommerce marketing plan. Impactful eCommerce marketing tools that your use must effectively scale your business and accomplish your revenue goals.
There is no magic formula that builds brand awareness and drives eCommerce sales. But some best eCommerce marketing practices coupled with your team's ability to think critically and be creative will be the secret recipe to your brand's need to expedite growth.
Top 10 eCommerce marketing ideas that will improve your ROI in 2020
As the business grows and matures, usual run-off-the-mill tactics plateau and you need to think parallel to continue the growth trajectory.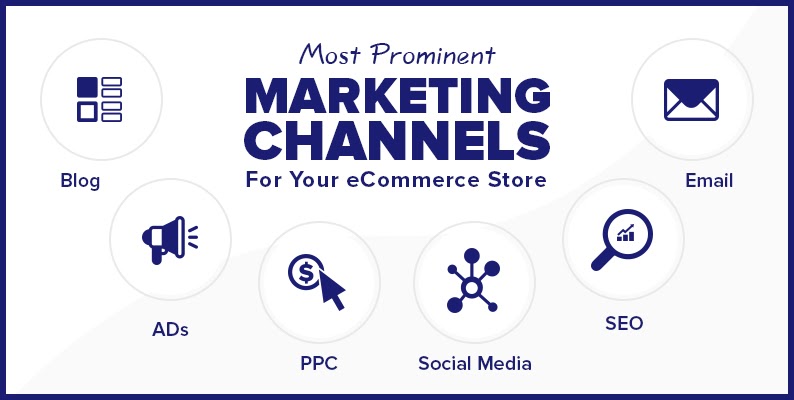 Here are a few simple eCommerce marketing ideas that will help boost sales:
1. Pay per click or Paid Ads
Pay Per Click is a model of internet marketing where advertisers pay a fee each time when their ads are clicked. It lets advertisers bid for a placement place for their ad's in a search engine and sponsored links. Their ads will appear when a customer searches a keyword related to their business.
1. Google Shopping ads
Google Shopping is an ad platform that is popular for businesses to show users products related to their Google searches. When the user clicks on the item, they get ushered to the seller's site.
2. Display Advertising
Visual ads on third-party websites target individuals and groups based on factors like behavior and demographics. Displays ads help reach customers, boost site traffic, and increase sales.
3. Retargeting Ads
Retargeting is a strategy where a seller puts ads in front of people after they have visited the website. They appear once they have clicked away and visited other websites marketer-ux.com
2. Content marketing
It is a process of generating and sharing content in a passive manner to attract relevant consumers with the intention of converting them to customers. An inbound eCommerce marketing tool, it has grown in popularity due to its long-term search engine optimization benefits and consumers' preference for quality over direct marketing tactics.
3. Delivery and unboxing experience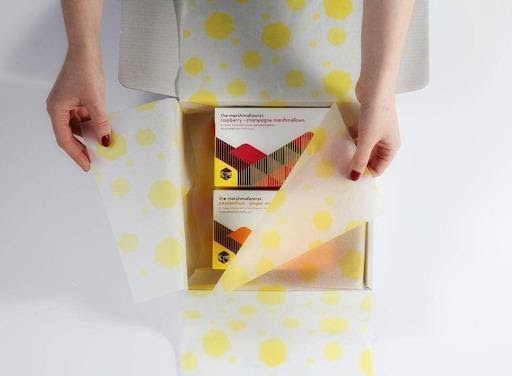 The packaging is the direct point of connecting with the customer and one of the most underused marketing opportunities. If well thought, a branded packaging, delivery, and unboxing experience could be a chance to not just deliver a functional product but create a loyalty sentiment. A few ways to create this tactile experience are:
1. Shipping Box design
White and brown corrugated packaging may be cheap but comes at a price. If your packaging is wrapped in quality paper or a bag, it can create the "vow" experience. If the packaging has your details and can be re-used it creates brand recall.
2. Coupon codes inside the box
Based on the customer's purchasing history, you could slip a coupon or free sample of another related product. This tactic helps to cross-sell new products.
3. Unboxing experience
Again, products wrapped in tissue paper with a handwritten note adds an extra level of excitement while opening the package.
4. Email marketing ideas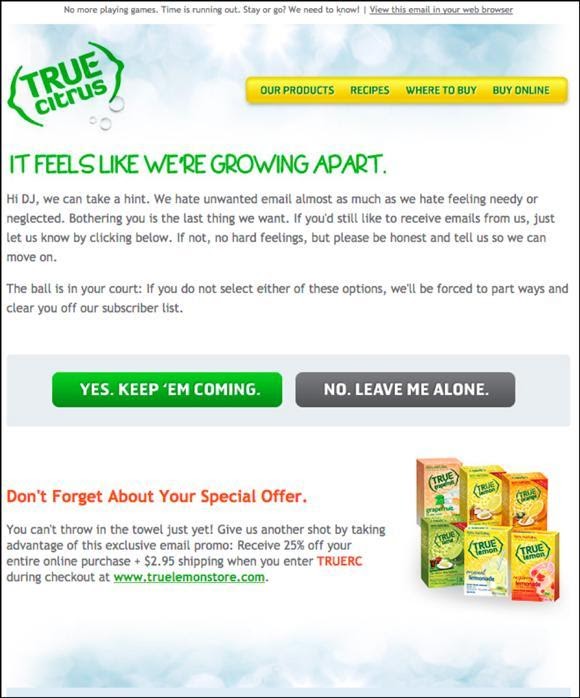 An old one but a sure winner. Email marketing- an age-old eCommerce marketing idea, personalized emails have increased customer base and generated sales.
By researching a customer's purchasing habit and customizing their interaction via emails, businesses can improve their turnover and retain their customer base. Coupons, free trials, and add-ons can be driven through emails.
Emails detailing recommended products with targeted promotions during the customer's digital journey is a great way to generate sales. Personalized emails to remind prospective customers with abandoned carts could also have a positive impact on sales.
5. On-site marketing
On-site campaigns ensure substantial visibility for products and brands and are easy to implement. This entails placing a digital banner on your website to draw attention to a specific product, brand, or offer on a range of products.
1. Forms
Forms that pop-up for customers to fill in about their customer preferences are a part of on-site marketing. These will help to gain an understanding of customer choices for target marketing campaigns.
2. Email sign-ups
Sign-up email links that customers can complete when they visit your website will help you garner a customer base for products that you wish to launch or put up on sale.
3. Products pages
Dedicated, customized pages that speak about a range of products that are newly launched or that need to be more visible to the customer is a great way of marketing online. It is also a great way to advertise products that are seasonal.
marketer-ux is a cloud-based service that allows for the creation and hosting of websites. The software is a hybrid of a content management system, a conventional website builder and website programming.
6. Selling Through Social Media
Social media marketing is another impactful tool used in eCommerce marketing ideas. Social media networks have several useful tools for brands and marketers to channelize targeted advertisements to prospective buyers.
Working on a similar model like Google pay-per-click, the following social networks are most widely-adopted and practical for eCommerce marketing. Facebook ads, Instagram ads, Pinterest Ads, Youtube Ads constantly entice advertisers to their network to popularise brands and products.
Each of these social networks has seamless ecosystems that let customers discover products of various manufacturers and more importantly purchase them without navigating away from the network. Their systems simplify the path to purchase and consequently increase customer rates.
7. Market Your Business Beyond Geographic Boundaries
Expand your geographical presence by advertising across boundaries. You may be based in a certain part of the world but technology is all-pervasive and can reach the remotest corner. Your eCommerce marketing campaign must ensure that you reach the remotest corner too.
With several tools and technology available to expand your presence, you can now widely access customers from different parts of the world. This will probably entail a cost of advertising and shipping, however, it will also create a large customer base that could serve as referrals.
8. Highlight Reviews
Feedback for your product and projected online is a proven way of increasing sales. When customers review feedback for a product, they very often end up buying it (especially if the product has received positive feedback).
You can integrate an application into your website, for example, the Ali Reviews ‑ Product Reviews app from the Shopify app store will let you seamlessly build it in and build your social proof.
9. Optimize for voice search
A growing trend that is likely to catch on quickly, voice search will let brands capitalize on long keywords without needing to stuff them in their content. Whilst there are not many applications that help to incorporate this, by 2021, content marketing and SEO will accommodate voice.
Brands that optimize this idea to navigate their content to these search terms will gain the upper hand in grabbing organic traffic. SMS and push notifications are also great communication options in place of voice search.
10. User-Generated Content and influencer marketing
Brands that encourage users to generate their own content in exchange for an incentive is a highly recommended tool. This primarily builds trust and increases engagement and conversions.
For example, a camera brand has its own YouTube channel where users upload their content all shot on their personal cameras. Influencer recommendations have also been found to be great incentives to convert potential customers into prospective buyers.
Influencer marketing brings authenticity and authority. Influencers need not be celebrities but smaller yet engaged followers could generate business with their believable content.
Top 10 eCommerce marketing tools to use in 2020
You have a strategy and ideas are galore in your hands. But then how do you implement all of it. How do you get introduced to the right tools that will match your demand? Below is the list of a few essential marketing tools that will help you achieve milestones and gather conversions.
1. Prisync
A toll that offers a price for software that will aid to listen, understand competition, optimize the prices, and maximize revenue from dashboards that let you analyze competitor prices. Affordably priced with flawless integration services, Prisync also offers free trial availability.
2. Keap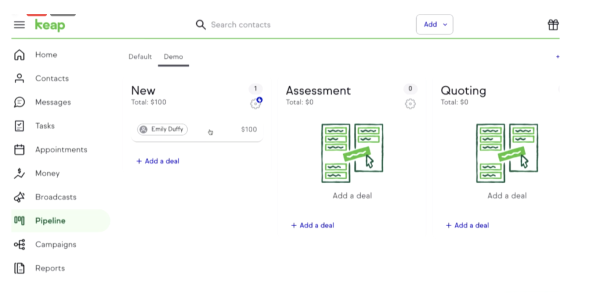 Keap offers CRM management, marketing automation, and streamlining of sales handling and conversion. Priced reasonably, it helps to maintain lead details, automates follow-ups, and regularises daily work.
3. Rejoiner
A platform that manages email with marketing consultation for regularising email flows and delivering with a personal touch. It offers smart segmentation of customers, reduces abandoned carts, and increases conversion rates.
4. AdNabu
AdNabu helps improve sales in Google Ads for eCommerce companies. If you are running the search, google shopping, or display campaigns in Google Ads, This software will be able to increase your sales.
A cloud-based Google Ads platform that provides AI-based functionality to businesses to manage sales and conversions. Channel analytics, automation of marketing, targeted ads, product syncing are some key features of Adnabu.
5. TaggShop
A visual eCommerce platform that lets businesses empower the B2B clients that will help them discover, curate, and aggregate their user-generated content from a different platform to display as targeted content.
It provides audience engagement with customers, provides insights into sales traffic, gives analytics on performance, and facilitates easy management with dashboards.
6. YoGrow
It is an eCommerce analytics platform that helps businesses keep their sales and growth targets on track, measure performance, generate readable email reports, and gather data to help you identify current trends and buzz.
7. DotDigital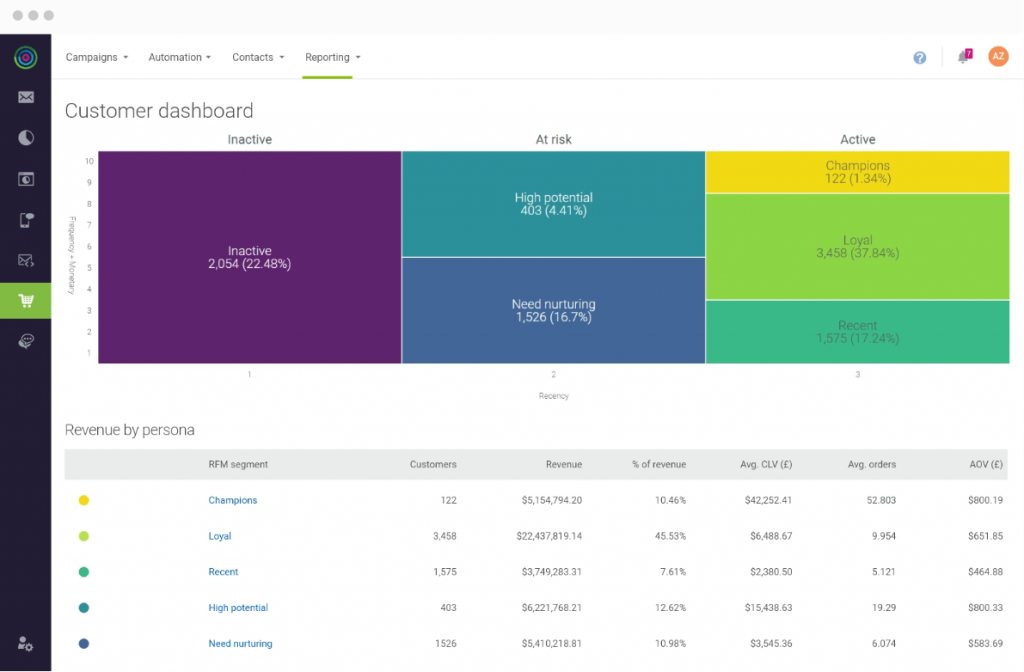 It facilitates an engagement interface for your customers. This will in turn help your team to convert customer data and insights into personalized marketing channels and campaigns for increasing revenue.
The highlights are effortless email campaign management, bespoke campaigns for customers, real-time customer technical support, and 24*5 customer service.
8. Promo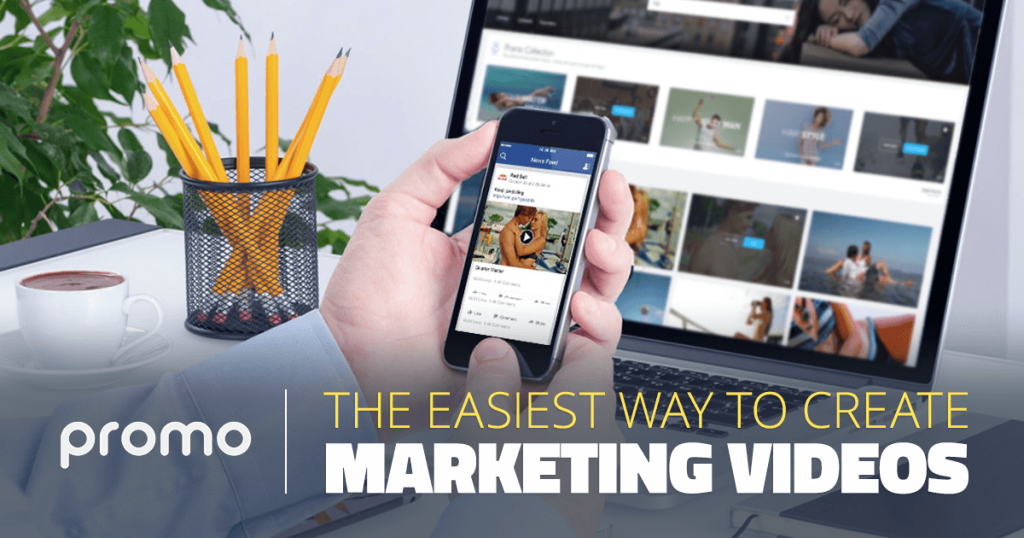 A renowned video maker, Promo lets professionals grow their business with videos through generating leads with a creative hub. It provides feasibility to promote anything through videos that offer endless creative options.
As a platform it lets businesses publish endless creative contents that will create leads by reaching millions of customers. It also let's generate videos across various social media platforms for a wider reach.
9. Reactful
A tool that helps to expand page views, capture leads via an AI-driven personalized approach that provides a fascinating experience and expands engagement that is aimed at conversions.
With an easy to use user interface, the tool boosts engagement that helps in improved customer conversions. It also offers swipes, scrolls, and click features with personal notification and guidance to respective users as part of its key features.
10. Triberr
A powerful content marketing platform that enhances content and increases social reach through the powerful reach of tribes consisting of professional bloggers and influencers. This helps to get more shares for expanding social presence.
It collaborates bloggers, user-generated content, and influencers to create a network of content that will target potential customers and eventually convert them into sales.
Opting the best and reliable eCommerce marketing tool that suits the demand of your business is a tough job. However, it is a choice that you have to make when considering your website, demand, marketing strategy, and expansion plans. By choosing the right tool, sooner or later you can attain your business objectives.
Conclusion
As we approach 2021, the stakes have never been higher for retailers trying to strike it big online. Online retailers are competing with sellers who flood the marketplace from giant retailers like Walmart, Amazon, Flipkart, etc.
In some cases, retailers are also facing stiff competition from direct-to-consumer retailers themselves. However, it is not a hopeless task. The above eCommerce marketing ideas, tools, tips, and strategies are the ones to try in 2020. Implementing these strategies, eCommerce giants ( big and small) can find the holy grail and skyrocket their return on investment.
Launch your Shopify store now! https://www.shopify.com/