Expert's Opinion on the Impact of Google's Search-Generative Experience in Local SEO
Case Studies

Google's continuous innovation in search technology has led to the introduction of the Search-Generative Experience (SGE) in Google's Search Engine Results Page (SERP). This new search experience incorporates generative AI to provide users with comprehensive and intricate search results, revolutionizing the way information is presented. In this interview, we have the privilege of speaking with Md. Mahfuz Alam, is an expert in the field of local SEO and a valued member of the home service marketing agency Contractor 20/20. Mahfuz will share his insights into the impact of Google's SGE on local SEO and small businesses. Join us as we explore the changes brought about by the SGE and the strategies that business owners and local SEO experts can employ to thrive in this evolving landscape.
Fireapps: How Are You Mahfuz? Thanks for joining us.
Mahfuz: I am doing good. Thanks for having me.
Start your Shopify 14-day trial with FireApps
Did you know Shopify is now accounting for 20% of the e-commerce business.
Over 2200 merchants open their Shopify store everyday and 50% of them have a repeat purchase. Join them today!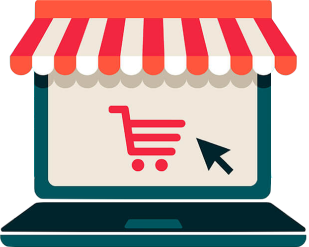 Fireapps: So what is this new SGE or Search-Generative Experience in Google SERP?
Mahfuz: The new Search-Generative Experience (SGE) in Google SERP is an innovative search feature that leverages generative AI to provide more comprehensive and detailed search results. It includes AI-generated answers displayed above the search results listings, with clear labels indicating their experimental nature. Google also cites the websites it used to generate the answers, allowing users to explore further and delve into the sources.
Fireapps: How will this impact local search? What is the difference between traditional SERP and SGE for local search?
Mahfuz: In terms of local search, the SGE brings some notable changes compared to the traditional SERP. Firstly, the local pack now consists of a 5-pack instead of the traditional 3-pack. This means that there are more businesses featured in the local pack, increasing competition for visibility.
Additionally, the new SGE does not display phone numbers, directions, or website links directly within the local pack. Instead, only Google My Business (GMB) reviews are visible. This shift means that the winner in the local pack takes all the attention, making GMB reviews even more crucial for attracting potential customers.
Moreover, website organic visitors may experience a decline as the website icon is not displayed upfront in the local pack. Instead, the address is prominently visible. Overall, local SEO will play a significant role as the pack size has increased, and businesses need to focus on optimizing their GMB profiles and reviews to stand out in the SGE.
Fireapps: That's interesting. Do you believe the local SEO industry will experience a boom?
Mahfuz: Yes, I believe the local SEO industry will indeed experience a boom due to the changes brought about by the SGE. With the increased pack size and the emphasis on GMB reviews, businesses will need to invest more in their local SEO strategies to ensure maximum visibility and attract potential customers.
Fireapps: What's your opinion on what business owners or local SEO experts should be doing for their clients in addition to be in this new game?
Mahfuz: For business owners and local SEO experts, there are several key actions to focus on. Firstly, it's essential to pay attention to Google My Business (GMB) reviews as they will play a significant role in generating leads through the local pack. Encouraging satisfied customers to leave positive reviews and managing any negative feedback will be crucial.
Filling out all relevant information in the Google Business Profile is also vital to enhance visibility in the SGE. Additionally, engaging in onsite content marketing through blogs can help improve the overall online presence and attract organic traffic.
Tracking performance is crucial, and using a call tracking number on the GMB profile allows businesses to measure the impact of GMB leads accurately. This ensures that the right data is reported to clients and provides insights into the effectiveness of the local SEO efforts.
Overall, these strategies align with the best practices in local SEO, but now with a heightened focus on GMB optimization and reviews due to the changes brought about by the SGE.
Fireapps: Wow, I'm sure our readers will find this information helpful. Thank you for sharing your insights.
Mahfuz: You're welcome. It was my pleasure to share my thoughts on the impact of Google's Search-Generative Experience in local SEO.