Maximize Your Marketing Impact with JY Display & Signs
Case Studies

Introduction to JY Display & Signs' 24″ Tabletop Dry Erase Spinning Prize Wheel
JY Display & Signs is proud to present their 24″ Tabletop Dry Erase Spinning Prize Wheel, a versatile and effective tool for businesses looking to maximize their marketing impact. This custom spin wheel offers a unique way to engage customers, promote brand awareness, and generate leads. Whether you're hosting a trade show, corporate event, or simply want to attract attention to your storefront, the JY Display & Signs' spin wheel is the perfect solution.
Benefits of using a custom spin wheel for marketing
Using a custom spin wheel in your marketing efforts can provide numerous benefits for your business. First and foremost, it grabs attention. People are naturally drawn to the excitement and anticipation of spinning a wheel and winning a prize. This creates a memorable experience that allows your brand to stand out in a crowded market.
Secondly, a spin wheel is a versatile marketing tool. You can use it in various settings such as trade shows, retail stores, fundraisers, and promotional events. It can also be customized with your branding elements, colors, and logo, ensuring that your message is front and center.
Start your Shopify 14-day trial with FireApps
Did you know Shopify is now accounting for 20% of the e-commerce business.
Over 2200 merchants open their Shopify store everyday and 50% of them have a repeat purchase. Join them today!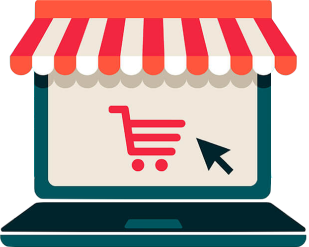 Furthermore, the JY Display & Signs' spin wheel is built to last. Made with high-quality materials, it is durable and can withstand frequent use. This investment will continue to pay dividends as you can utilize the spin wheel in multiple campaigns and events.
Features of JY Display & Signs' 24″ Tabletop Dry Erase Spinning Prize Wheel
The JY Display & Signs' 24″ Tabletop Dry Erase Spinning Prize Wheel offers a range of features that make it a top choice for businesses looking to elevate their marketing efforts. Firstly, the wheel is made from sturdy materials, ensuring its durability and longevity. The smooth spinning mechanism ensures a seamless experience for participants.
Additionally, the dry erase surface allows for easy customization. You can easily change the prizes, promotions, or messages on the wheel to suit your specific marketing campaign. It's a flexible tool that can adapt to your changing needs.
The 24″ size is perfect for tabletop displays, making it ideal for trade shows and events with limited space. The lightweight design allows for easy transportation and setup, ensuring that you can take the spin wheel wherever your marketing efforts take you.
How to customize your spin wheel
Customizing your spin wheel is a breeze with JY Display & Signs. Simply provide your branding elements, colors, and logo, and their team of experts will create a design that aligns with your brand identity. You can also choose the number of sections on the wheel and the prizes or messages you want to display.
JY Display & Signs will work closely with you to ensure that the final product meets your expectations. Their attention to detail and commitment to customer satisfaction make them a trusted partner for all your custom spin wheel needs.
Ways to maximize your marketing impact with the spin wheel
Now that you have your custom spin wheel, it's time to maximize its marketing impact. Here are some strategies to help you make the most out of this powerful tool:
Attract attention: Place the spin wheel in a high-traffic area, such as the entrance of your store or booth. Use colorful signage and eye-catching displays to draw people in.
Offer enticing prizes: The allure of winning a prize is a powerful motivator. Make sure your prizes are desirable and relevant to your target audience. Consider partnering with other businesses to offer even more attractive rewards.
Collect customer information: Use the spin wheel as a lead generation tool by requiring participants to provide their contact information before spinning. This allows you to follow up with them and nurture them into potential customers.
Integrate social media: Encourage participants to share their spin wheel experience on social media by creating a unique hashtag and offering incentives for sharing. This will help spread the word about your brand and generate additional buzz.
Track and analyze results: Keep track of the number of spins, prizes won, and leads generated. This data will provide valuable insights into the effectiveness of your marketing campaigns and allow you to make informed decisions moving forward.
Success stories of businesses using JY Display & Signs' spin wheel
Numerous businesses have already experienced success using JY Display & Signs' spin wheel in their marketing efforts. One example is a local restaurant that used the spin wheel to promote their new menu items. By offering free meals, discounts, and special promotions as prizes, they were able to attract new customers, increase foot traffic, and generate buzz on social media.
Another success story comes from a software company that used the spin wheel at a trade show. They customized the wheel with their logo and offered a chance to win a free one-year subscription to their software. This not only grabbed attention but also allowed them to collect valuable leads for their sales team to follow up with.
Where to buy JY Display & Signs' spin wheel
The JY Display & Signs' 24″ Tabletop Dry Erase Spinning Prize Wheel can be purchased directly from their website. Visit www.jydisplayandsigns.com www.jydisplayandsigns.com to explore their range of spin wheel options and place your order. Their team is always ready to assist you and ensure that you find the perfect spin wheel to meet your marketing needs.
Tips for using the spin wheel effectively in your marketing campaigns
To make the most of your spin wheel, consider the following tips:
Know your audience: Tailor your prizes and messaging to resonate with your target audience. Understanding their preferences and desires will increase the effectiveness of your marketing efforts.
Keep it fresh: Regularly update the prizes and messages on your spin wheel to keep it exciting and engaging. This will encourage repeat visits and maintain interest in your brand.
Create a sense of urgency: Use time-limited promotions or limited edition prizes to create a sense of urgency and encourage immediate action.
Train your staff: Make sure your staff is knowledgeable about the spin wheel and its prizes. They should be able to answer any questions and engage participants in a friendly and enthusiastic manner.
Additional marketing resources from JY Display & Signs
In addition to their 24″ Tabletop Dry Erase Spinning Prize Wheel, JY Display & Signs offers a range of other marketing resources to help you elevate your brand. From banners and signs to promotional merchandise and trade show displays, they have everything you need to make a lasting impression. Visit their website to explore their full range of products and find the perfect solutions for your marketing campaigns.
Conclusion
In conclusion, JY Display & Signs' 24″ Tabletop Dry Erase Spinning Prize Wheel is a powerful marketing tool that can significantly impact your brand's visibility and engagement. From attracting attention and generating leads to creating memorable experiences for your customers, the spin wheel offers endless opportunities for success. With JY Display & Signs' expertise and high-quality products, you can take your marketing efforts to new heights. Visit their website today and start maximizing your marketing impact with the custom spin wheel.