PageFly – Awesome Page Builder to customize your storefront
Case Studies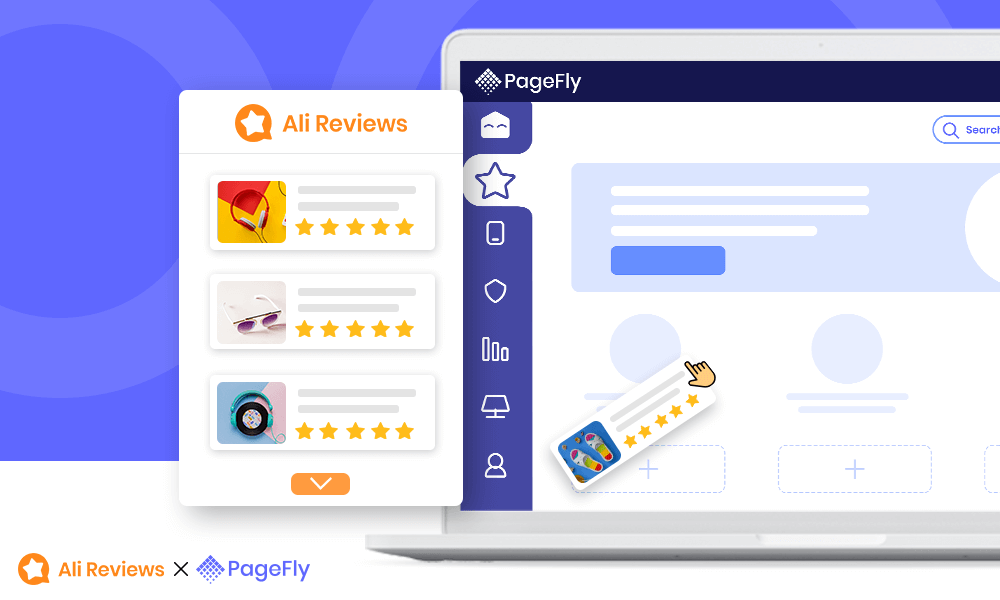 You know the knacks of running an e-commerce store via Shopify and how it requires strategies and investment. One of those is to build a highly-optimized and branded store.
It is essential for all e-commerce store owners to build up their own uniquely beautiful web pages to stand out from others. The best and easiest way to do this is using PageFly – the most trusted and recognized page builder on Shopify App Store.
Ready to manage your storefront and add new functionalities with PageFly? Let's dive in this article!
Start your Shopify 14-day trial with FireApps
Did you know Shopify is now accounting for 20% of the e-commerce business.
Over 2200 merchants open their Shopify store everyday and 50% of them have a repeat purchase. Join them today!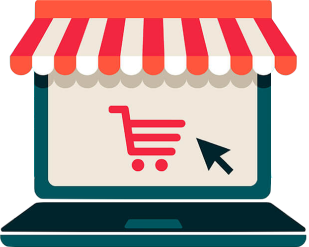 1. Why do online merchants need a Page Builder tool?
1.1 Shopify's shortage of customizations
Shopify is surely a powerful platform to start your own business but there are still several elements that you can't modify the way you want.
The default page builder in Shopify is very simple. If you just want to build the shipping or shop's policy pages, then the basic editor is enough. A basic about us page with an image and a short description can easily be created within the Shopify Pages editor.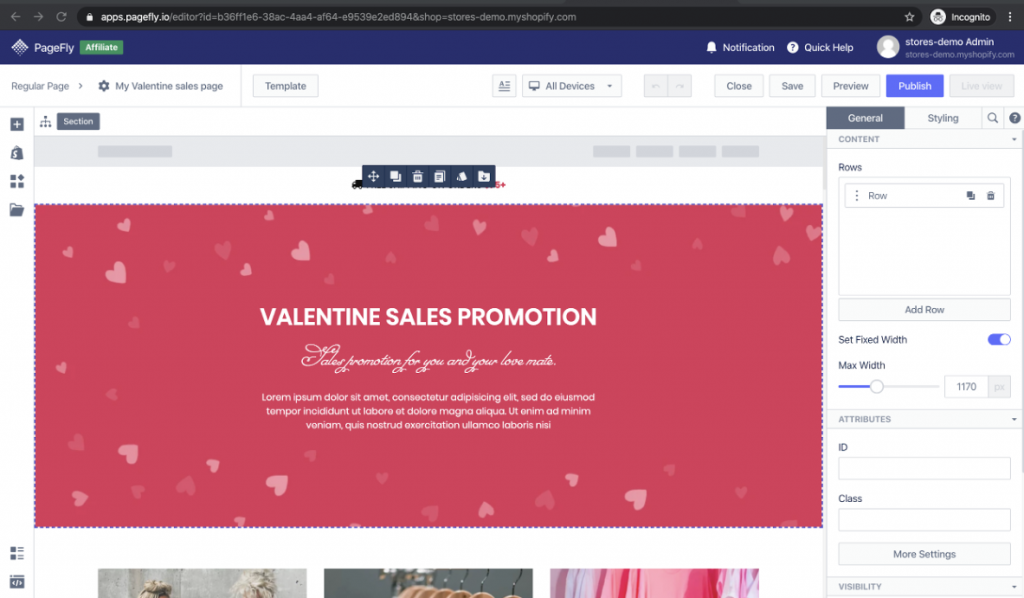 What if you want to customize a product page? You can add product pages but the main problem is their functionality is very limited and not too flexible to customize.
1.2 Premium Shopify themes are quite pricey
If you want more options for page customization, then you'll need to take a look at premium Shopify themes. The average price of a premium theme is around $180 – $200, including customer support and free updates. When you're just starting out with Shopify, it's advised to carefully consider the whole budget for your store.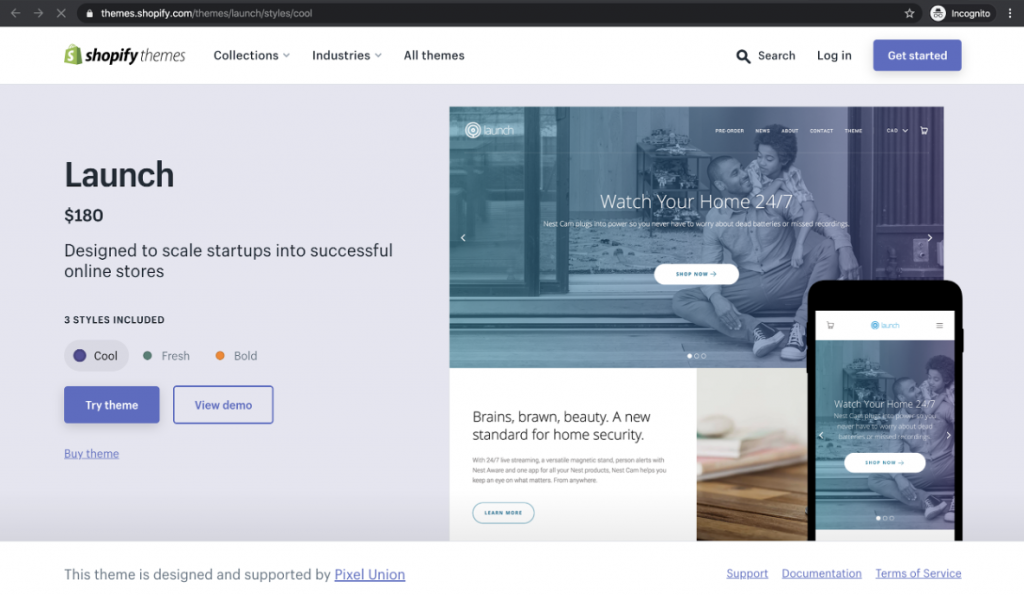 Fortunately, PageFly offers a free plan for those who want more functionality to customize store pages in a flexible way.
2. About PageFly: How it works and its highlight features
Shopify store owners who are looking for a solution to increase sales, as well as conversion rate, will love to have PageFly – Advanced Page Builder app.
PageFly is an easy-to-use drag & drop page designer that empowers +66,000 Shopify stores. What's astonishing about PageFly is that merchants don't need to own tech/code skills – the builder has all the tools to support you as you create, design, and publish stylish store pages.
Highlight features
Offer pre-designed themes: Build a Landing Page for promotional sales & holidays with tonnes of animations & styling options. 60+ templates cover all niches: Art & Photography, Black Friday, Christmas,…
Optimize Product Pages with Images, Videos, Gifs, QR code while keeping the content organized with Bullet Points, Slideshow & Tabs.
Customize all pages: Home page, Collection page, Product page, About us page, Password page,… Capture attention & boost sales with rich content, reviews, countdown timer & other effects.
Create quality content with multiple tools such as custom code editor, icons, etc…
Track page performance with built-in analytics (Conversion rate, Revenue, Product View, Time on Page, Visitors, Add to Cart).
Integrate with Google Analytics, Facebook Ads and many other useful apps
Page loading speed: Besides the optimized layout for both desktop and mobile, PageFly's optimized output code never slows down your page. Score up to 98/100 for Desktop; 87/100 for Mobile on Google Page Speed Insights when optimized properly. Check our example store!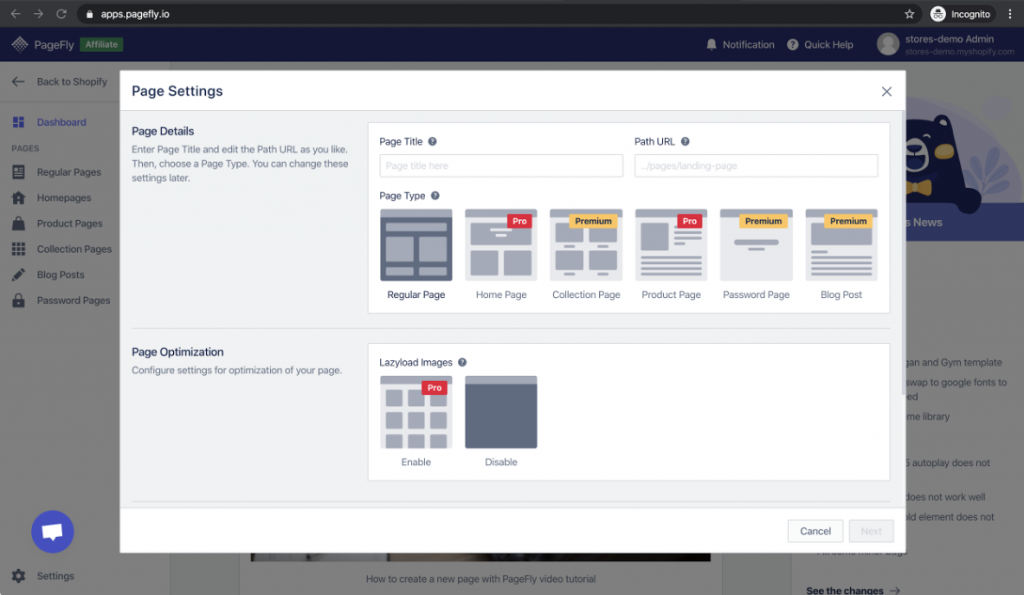 3. Other perks
Pricing plan
PageFly offers both free plan and paid plan subscriptions. There are 3 paid plans that start from $19 and go up to $99 per month.
Free plan offers the same package of features as other paid plans but in case you need more vacancy in some settings, you can upgrade to higher plans. If you are just starting out, then the free or pro plan will be enough. When you don't need to use PageFly's premium features anymore, then you can downgrade to a free plan and pages will still function normally. There is no restriction with upgrading and downgrading plans.
If you're walking your first steps establishing your website then PageFly can back you up! Build your first pages with $0 on the Free plan.
24/7 Live Chat Support
Another great thing about PageFly is instant customer support. The proactive support team across the globe will help you resolve any issue, at any time, on any day.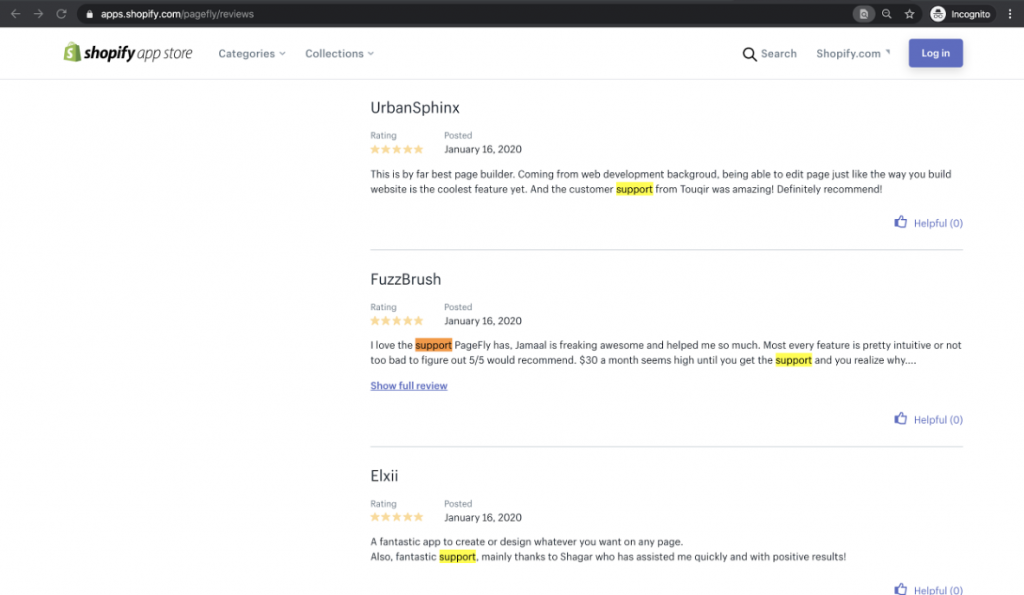 5. PageFly x Ali Reviews Integration: Leverage social proof to boost on-site conversions
Step 1: Sign up your store on Shopify
Step 2: Install Ali Reviews and PageFly
Step 3: Read and follow the following instructions on how to integrate PageFly and Ali Reviews.
Step 4: Follow the tutorial to build a high converting product page.
On the whole
PageFly helps you build landing pages and product pages for your website so you attract visitors staying on your store and convert them into customers with ease. With the trust of thousands Shopify merchants, it is indeed a worth-to-try Page Builder for your online store. To better experience all the superior features, take a look at PageFly and see for yourself!
Launch your Shopify store now! https://www.shopify.com/
GET APP NOW
Related article: