7 Proven Ways To Drive Traffic To Your eCommerce Store
Case Studies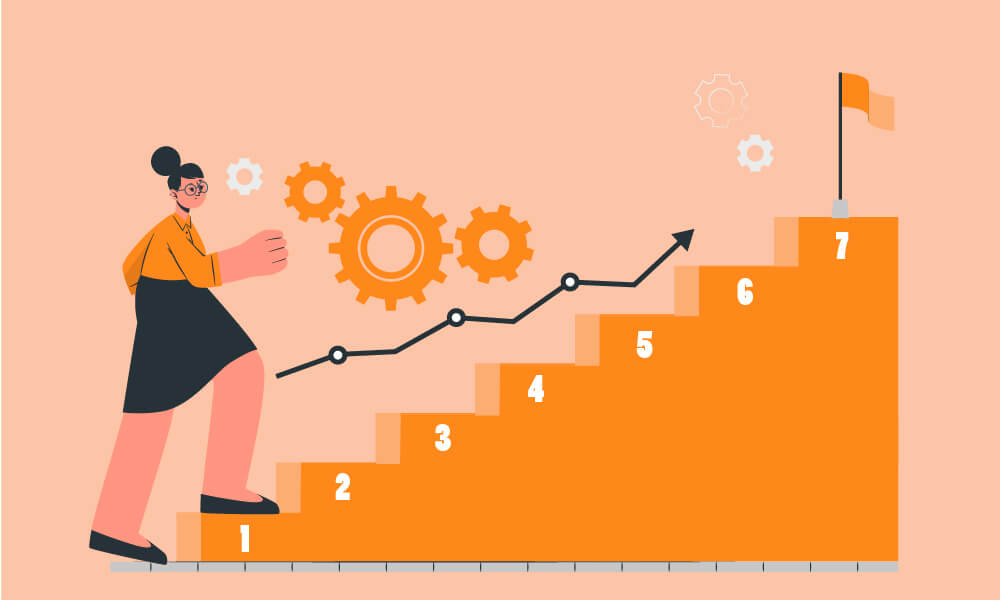 With more than 50% of Americans preferring to shop online, the global ecommerce market is continually evolving.
Especially after the 2020 pandemic, more and more people are turning to online buying than visiting brick-and-mortar stores.
But, it's not all good news.
Start your Shopify 14-day trial with FireApps
Did you know Shopify is now accounting for 20% of the e-commerce business.
Over 2200 merchants open their Shopify store everyday and 50% of them have a repeat purchase. Join them today!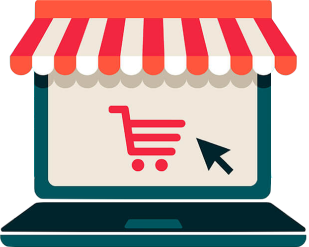 As an increasing number of people are investing in ecommerce stores, the competition in the ecommerce world is also getting aggressive.
It's becoming challenging for Shopify stores to drive sales and grow their ecommerce business without a large ecommerce marketing budget.
Thankfully, there are some strategies that can help you grow your ecommerce store and drive more sales.
Proven Ways to Drive Traffic to Your eCommerce Store
The key to growing your ecommerce store is in driving targeted traffic that is more likely to convert.
Here, we've got 7 proven ways that will help you increase your website traffic:
1. Start with a DIY SEO Strategy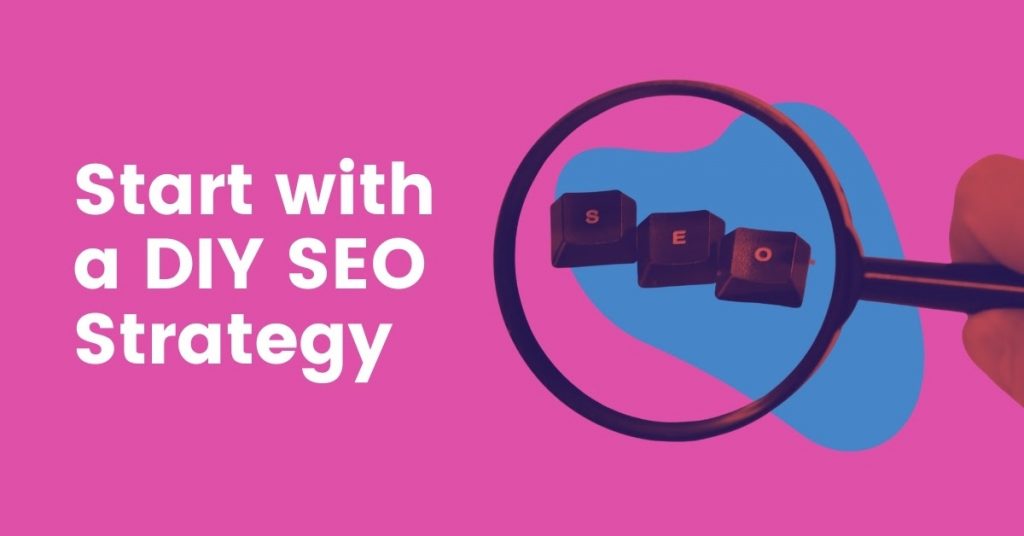 Unlike social media or paid ads that require lots of money and constant effort, SEO only needs some initial working .
Once your Shopify store is ranked well on SERPs, and you start making sales, there will be no recurring expenses.
One of the researches conducted by Outbrain reveals that search is the top driver of website traffic, beating social media by a massive 300%.
Things to Include in Your eCommerce SEO Strategy
Whether you're the SEO manager of a big ecommerce store or a Shopify store owner running your small business, you need to pay attention to the below-listed aspects to create a foolproof ecommerce SEO strategy.
Keyword research is an integral element of an ecommerce SEO campaign. If you get this wrong, the targeted keywords for your Shopify store will not rank effectively. As a result, you won't be able to make it to Google's page one.
Make sure you design your Shopify store site architecture based on your keyword research.
Strategically incorporate your keywords in meta tags and throughout your content. Also, build links to improve the authority of your ecommerce store.
If you run a brick-and-mortar store, you can significantly benefit from Local SEO strategies to drive traffic to your Shopify store.

Content marketing is one of the most result-driven aspects of an ecommerce marketing strategy.
Stats suggest that over 45% of marketers consider blogging as their top ecommerce marketing plan. Also, more than 68% of customers feel more confident to buy from a brand that has a solid content marketing strategy.
To help you see what you can do with ecommerce SEO, here we've shared some real-life examples:
eCommerce SEO – Case Studies
https://www.semrush.com/blog/case-study-how-an-e-commerce-site-increased-search-traffic-by-1780/
https://www.marketingsherpa.com/article/case-study/traffic-increase-generic-seo-keyword-effort
2. Guest Posts on High DA Websites
You may need to reconsider your approach if you think guest posting is dead. If done correctly, guest posting has the potential to help expand your reach and increase conversions.
Did you know one ecommerce store noticed a massive 1340% (And yes, this zero is appropriately placed) using a campaign that focused on guest posting?
Guest posting is one of the ways you can build trust and create brand awareness. The best part? It also helps drive some real traffic to your ecommerce store.
So, how do you use guest posts to grow your ecommerce store?
Use Your Existing Connections

Sadly, most blogs today expect you to pay in exchange for a sponsored link. But since it is against Google policies, it may result in a penalty or a fine for your Shopify store.
Also, if you have high-quality and SEO-optimized content in hand, you must not pay.
So what you need to do is find guest posting websites that do not charge anything. The first place to seek those opportunities could be your existing circle.
For instance, if you already know people running their blogs or you have had a chance meeting with a blogger at a conference, you can reach out and collaborate as a contributor.
Search for High DA Websites

If you've just started out and do not have many connections, you may have to search for high DA blogs and websites.
Ideally, you should look for blogs with over 40 or higher DA. For this, all you need to do is type 'write for us' phrase in Google's search bar, and you'll find options offering guest posting opportunities listed in the results.
Alternatively, you can also use a competitor analysis tool to determine where your competitors are guest posting.
If you want to increase the chances of having your guest posts accepted on credible blogs, just ensure you invest your time in building genuine connections.
3. Conduct Competitor Research

The next thing you may want to do is find those traffic sources that direct visitors to your competitor's ecommerce stores.
The idea is to identify the best practices that work for the ecommerce industry and capitalize on that information to grow your ecommerce store.
The first step is to find your competitors. To identify the top-performing Shopify stores working in your industry, type your main keywords in Google's search bar. But this strategy can only work when you don't have a big product range.
If your Shopify store deals in a wide range of products, then you may need to use an SEO tool, such as SEMRush or Ahrefs, to get your site-specific results.
4. Offer Maximum Customer Experience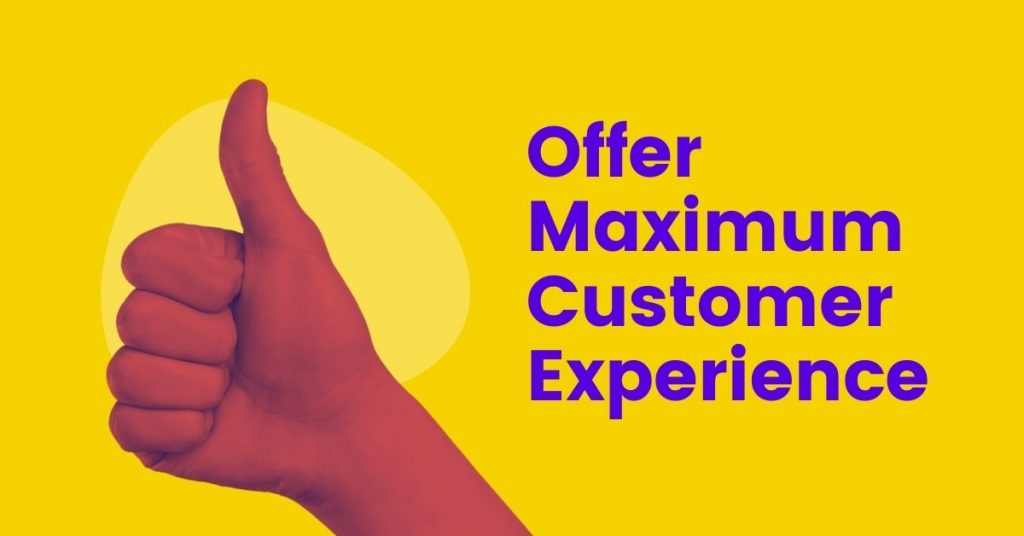 One of the biggest drawbacks of present-day ecommerce stores is the lack of checkout options.
Your online store may not be able to leverage the power of SEO, guest posting, and other technical tools if it fails to provide the maximum customer experience.
Let's suppose you like a watch on an ecommerce store. The store asks you to create a guest account. How do you feel when you see only the credit card option at the checkout time if, say, you want to make a purchase from your Paypal account?
The same is the case with your customers. They need choices. If your ecommerce store fails to offer the desired choices, you'll lose your potential customers. One of the studies conducted by Paypal reveals that adding different payment choices at checkout time may increase your checkout conversion rate by 70%.
The same research also highlighted that over 24% of customers abandon their carts because of a lack of payment options.
Did you know the conversion rate is one of the key drivers of website traffic? How? Let's suppose a customer abandons a cart at the checkout time. They're more likely to spread negative words about your brand, and vice-versa.
The latest statistics also suggest that all ecommerce stores witness roughly 80% of cart abandonment ratio worldwide.
One of the ways you can reduce this ratio is by sending cart abandonment emails on a regular basis. If you don't, you'll miss out on tons of sales and also lose an opportunity to grow your ecommerce store in the long run.
5. Use Content Marketing to Grow Your eCommerce Store
Content marketing is one of the strongest pillars of ecommerce marketing. Invest your time and resources in creating a foolproof content marketing strategy that can help you grow your ecommerce store in the shortest amount of time.
Essentials of a Successful Content Marketing Strategy
Data and market research
Buyer personas
Niche-focused content
SEO optimization
Content-market fit
Customer journey map
6. Leverage Instagram and Pinterest to Drive More Sales
Pinterest and Instagram are excellent channels to market your products and drive more Shopify store sales.
Buyable pins at Pinterest have especially gained the popularity that allows users to purchase your products directly on Pinterest.
More than 87% of Pinterest users who have set up buyable pins have successfully made a purchase.
Similarly, more than 130 million Insta users click on product posts every month.
Connecting the product catalog to Instagram gives ecommerce store owners to get an influx of potential customers to their store.
7. Give Local Marketing a Try
Interestingly, online buying is so closely tied with real-life shopping experiences that most of the people prefer researching a product online before they go to buy stuff from a shop.
Even if you have a brick-and-mortar store, you may want to create an online presence to reach out to local customers.
Set a location within Google Keyword Planner to find out the keywords searched by the local users. Optimize your Shopify store based on those keywords, and you're good to go.
You can also create your profile on Google my Business to grow your ecommerce store.
Conclusion
There you have it – 7 proven ways to drive traffic to your ecommerce store. In conclusion, if you have a solid product and a strategy, you can drive sales even with a limited ecommerce marketing budget.
Launch your Shopify store now! https://www.shopify.com/