11 best free Shopify apps to boost dropshipping sales instantly
Shopify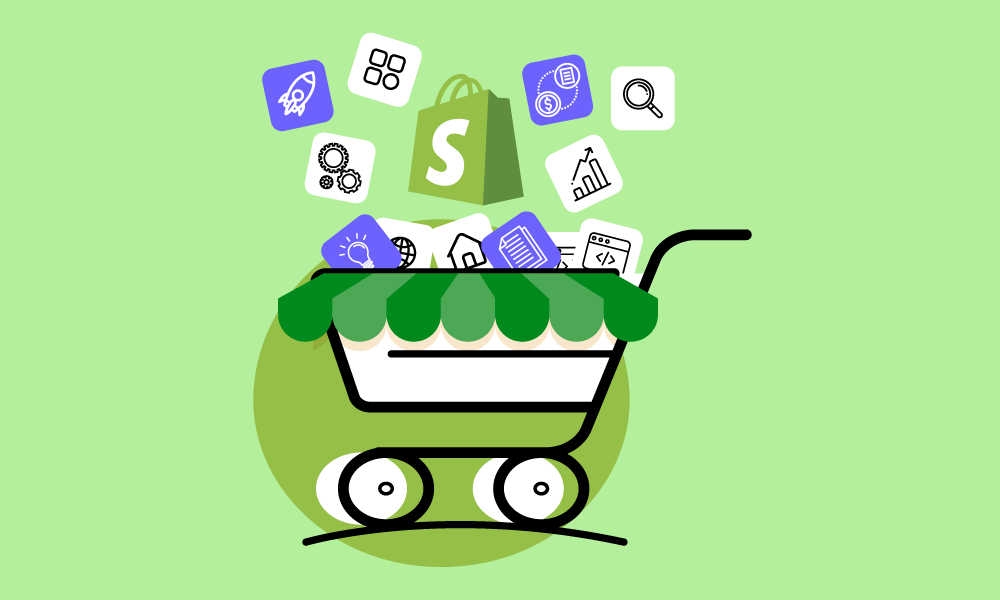 What is every dropshippers worst nightmare when trying to open an online store with Shopify and your budget might be tight? That's why you probably can't afford to spend money on the wrong Shopify. Keep reading, and you will find out what 11 best free Shopify apps are for when you're just beginning with dropshipping to boost sales in tons of them. We are going to walk you through the best free Shopify apps on the market that you need to install from now.
Let's get started!
1. Oberlo
Oberlo is a Shopify-exclusive top app that helps users upload products easily to their Shopify store from AliExpress and the Oberlo Marketplace. If you're looking to create a dropshipping store, Orberlo will help you find products to sell. There is a wide network of suppliers available to you to choose from.
Start your Shopify 14-day trial with FireApps
Did you know Shopify is now accounting for 20% of the e-commerce business.
Over 2200 merchants open their Shopify store everyday and 50% of them have a repeat purchase. Join them today!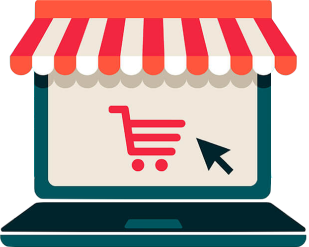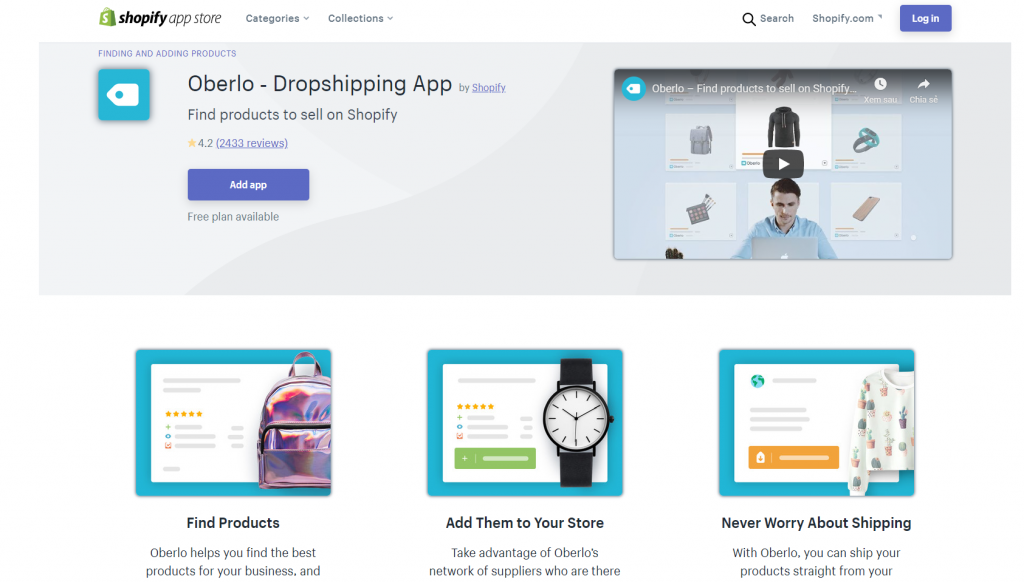 You can choose the products you want to feature on your store and the suppliers will ship them directly to customers who place an order. One of the main advantages of using this app is that it comes with a free plan that will help you with all the features to get started with your store. As you scale, you can even opt for their paid plans that offer more advanced features.
2. Ali Orders
Ali Orders is an application for websites exclusively associated with the Shopify platform. It offers specific functions to help dropshippers easily import many products from AliExpress to their Shopify store and automatically fulfill orders fast in just a few clicks. Besides, there are a bulk of comprehensive features that will help you save a lot of time and let you focus on other factors of your business like implementing marketing and advertising strategy.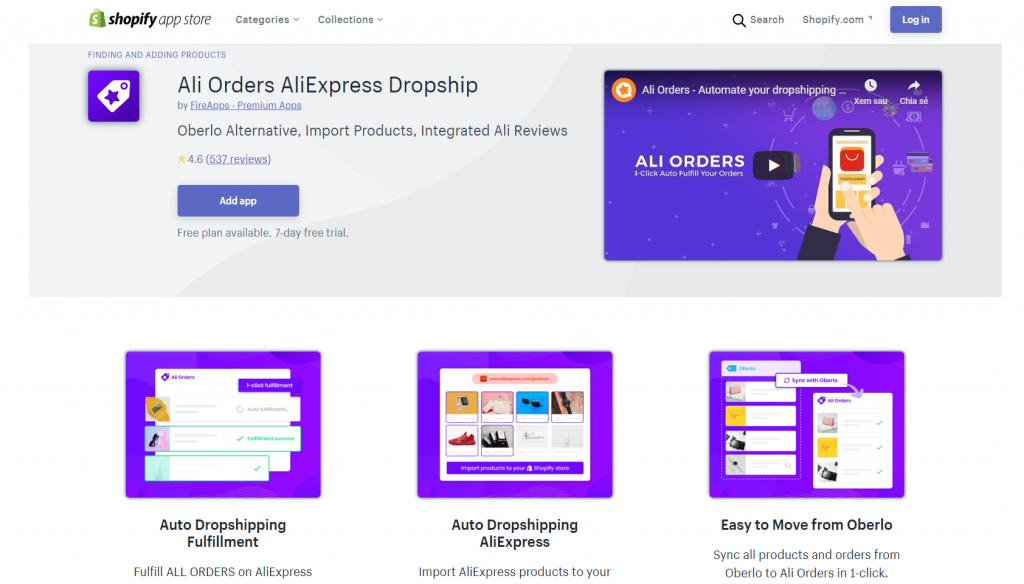 Surprisingly! Ali Orders from FireApps is free with no extra cost. That means you have strong support from all the comprehensive functions of Ali Orders without having to pay for anything. You may find out some other apps which have the same features as Ali Orders, but surely they just offer you a free trial version with limited functions for a few days. Now let's get started and discover how wonderful it is!
3. Plug in SEO
Plug in SEO is one of the best free Shopify apps related to search engine optimization (SEO). SEO is very important in marketing and advertising. This free app will help you to find and fix problems with your website titles, product descriptions, site speed, and more.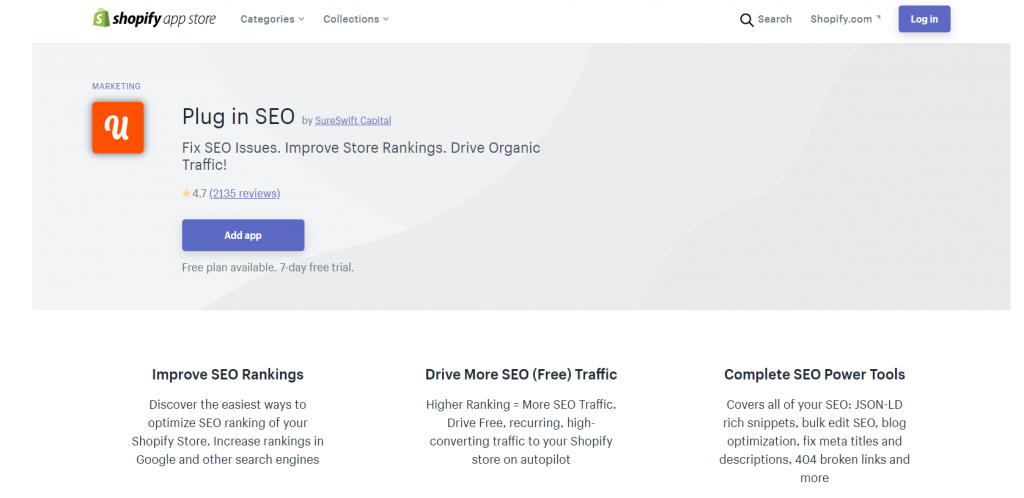 Besides, it also allows you to fix issues regarding SEO to drive more traffic to your website. Plug in SEO features includes improving your SEO ranking, getting more free traffic, and increasing your store sales. It is trusted by about 30,000 Shopify stores and approximately 100 Shopify Plus stores for fixing and optimizing their SEO.
4. PushOwl
Another place you are missing out on sales is abandoned carts. Over the last few years, there has been a noticeable increase in cart abandonment. Using web push notifications, you can entice those customers to return to your web store and buy the products they've already considered.
With these key features: sending tailored campaigns and reminders for abandoned carts, updating you with back-in-stock notification for boosting sales, sending reviews notifications once the product is shipped. PushOwl works out of the box without requiring set up and will help you with customer retention.
5. Privy
Privy is a marketing app specifically created to increase email signups, reduce cart abandonment rate, and help automate email marketing, including campaigns. It's characterized by a simple, yet efficient campaign designer, which helps users to save time on preparing content and design with pre-made templates.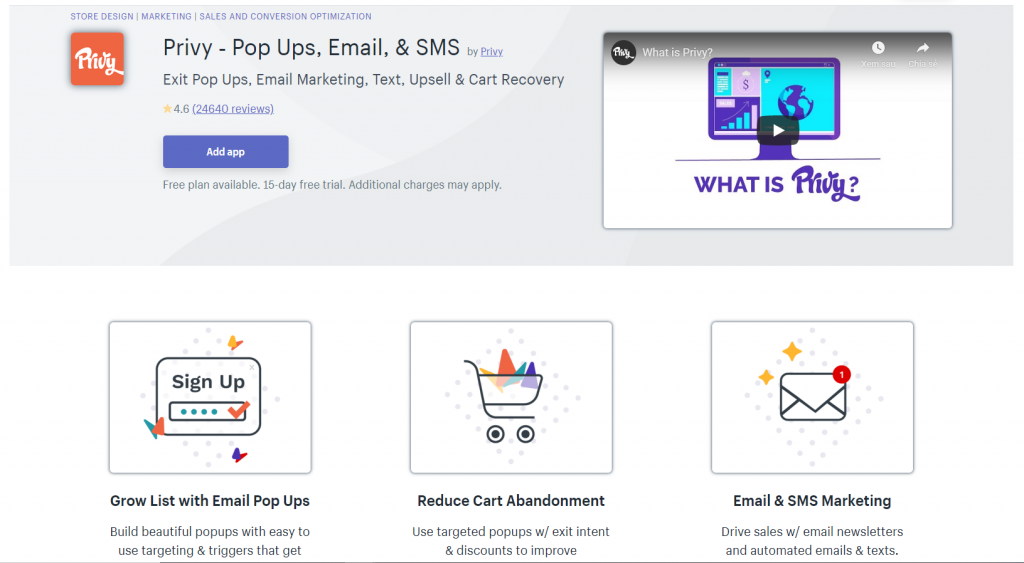 With Privy, you can insert banners, tabs, various "sign up" and "free shipping" bars and the famous "spin to win" wheels. The last feature is especially popular with customers, offering them various discounts on many best-selling products.
6. Product Reviews
In short, Product Reviews is on top Shopify apps for your business. What can users do with it? They can add customer reviews to any (or all) products for better engagement. The purpose of this app is to convince your customers about a product's quality.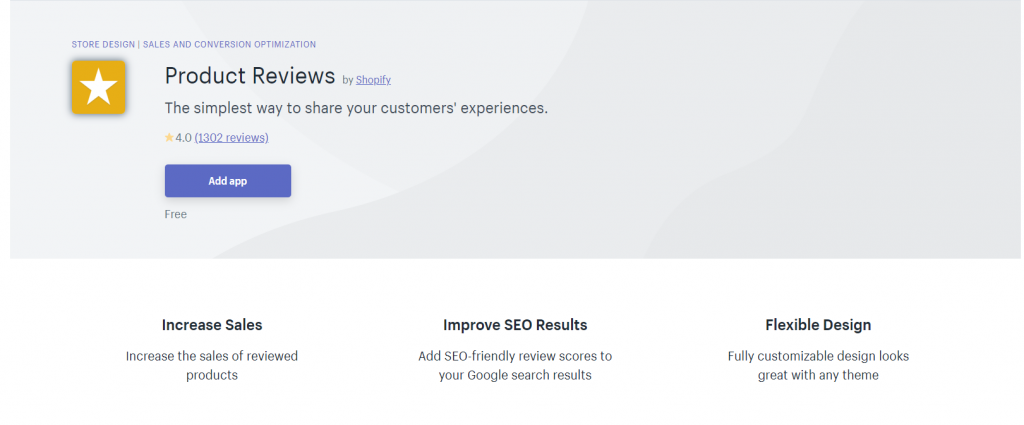 They are theme-friendly, as they change colors to match your theme's main color. Even beginner dropshippers can easily edit the design, including layouts and fonts. If you want to create an analysis based on these reviews, there's an availability to export them as CSV files. To further increase customer trust, you can add them to Google search results, which will, at the same time, increase your SEO score.
7. Klaviyo
When you control the customer experience you can deliver personalized, memorable experiences that lead to lasting, high-value relationships with customers. Klaviyo helps businesses create memorable experiences across owned marketing channels – email, SMS, web, and in-app notifications by listening for and understanding cues from visitors, subscribers, customers, and turning that information into valuable, relevant messages.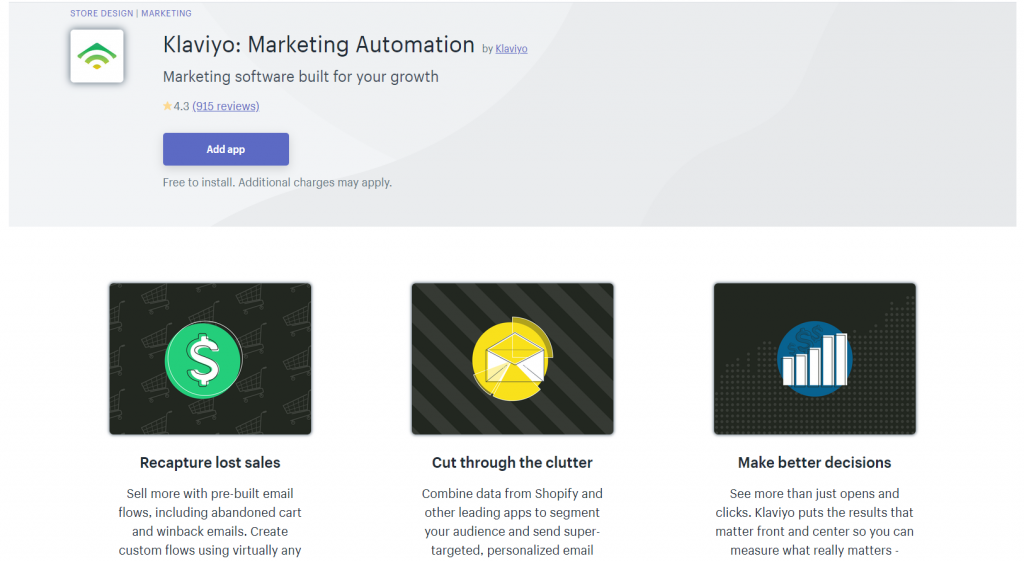 It's free to install 250 email contacts. This is a fairly small number of emails, but it's great to begin with retargeting. When you're more financially powerful, you may purchase any of the other plans available.
8. Free Shipping Bar
Important notice for every online store owner, recent research had claimed that 88% of online shoppers would prefer to buy their products in a store where offers free shipping service. Not only save money but free shipping also brings customers comfortable feelings and attracts them to add more and more products into the cart. Intending to support business, Free Shipping Bar promotes your delivery and boosts your sales.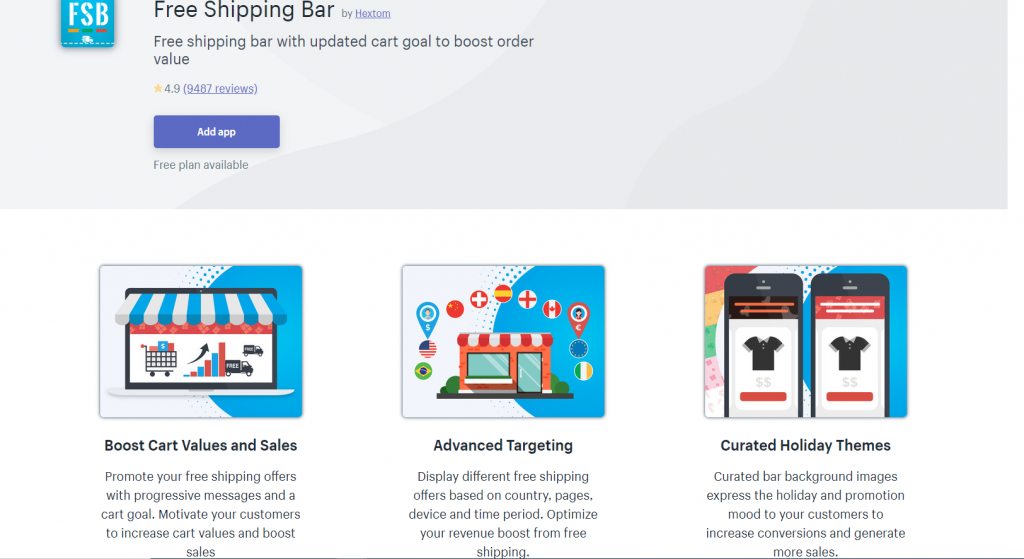 The main function of this app is showing a progressive message to encourage customers to put enough items into their cart to get a free shipping offer. Free Shipping Bar allows users to freely customize the bar to fit their store style with emojis or background themes that are related to holidays. If you are ready to boost your sale, just with a click to install and experience a free plan today!
9. Kit
Kit is an automated marketing tool, one of the top Shopify apps for you. It is the extra set of hands you've been looking for to help with marketing your store. As your free virtual employee, Kit will recommend the marketing activities most likely to drive sales.
With a few quick messages to Kit using Shopify Ping or SMS, you can create a discount code and promote it, start a retargeting campaign to bring visitors back to your store, send thank you emails to customers, and much more.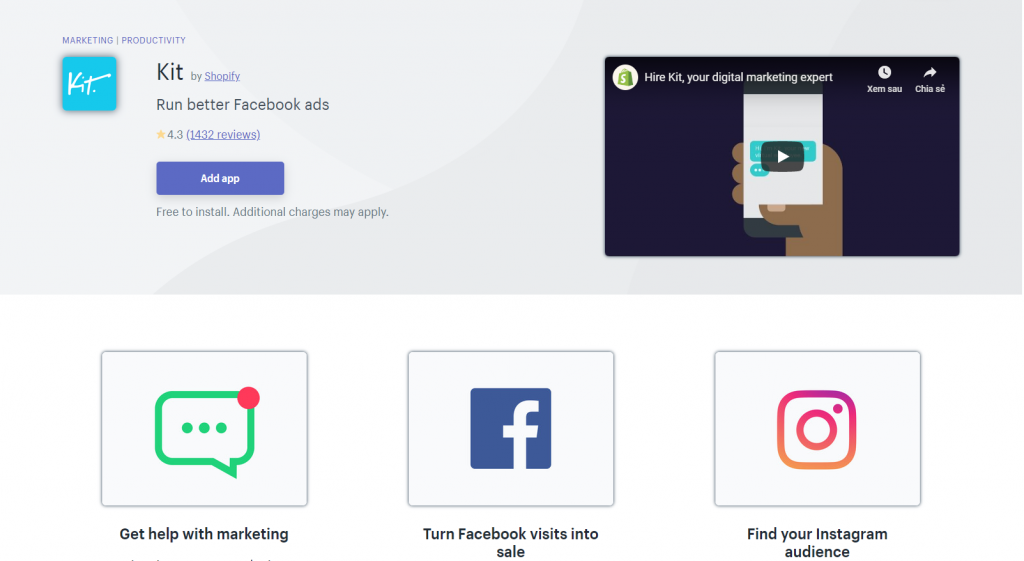 10. Tidio Live Chat
Every good e-commerce site needs chat support. No matter if you're online at the moment, or if you need to replace you while you sleep, Tidio has a free version for every beginner dropshipping.
Tidio uniquely merges live chat, Bots, and Marketing Automation to meet expectations of the most demanding Shopify store owners. Some data confirms an increase in sales, up to 40%. This is all good news and what's better is that the app is free, until you're able to pay for more features but not before your business fully develops.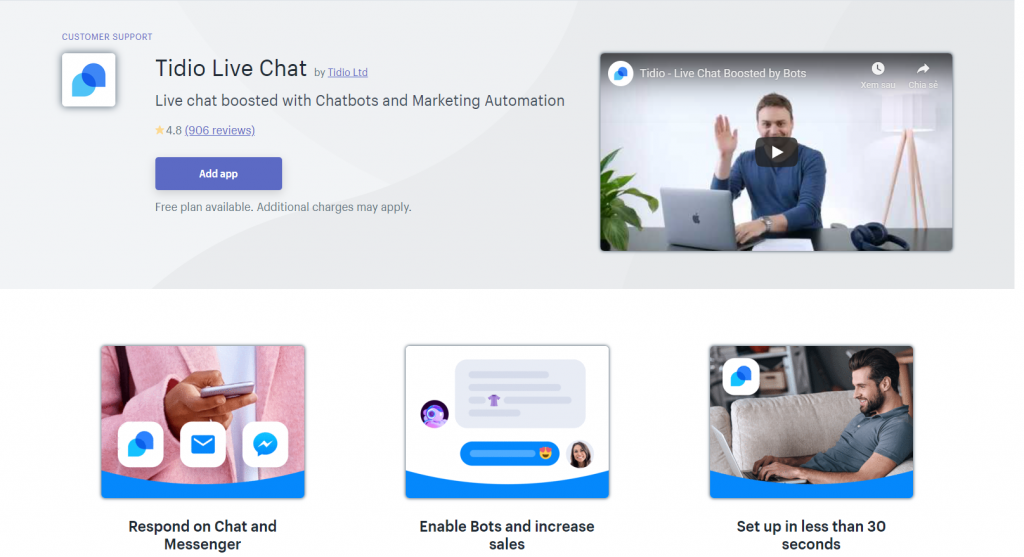 11. Sixads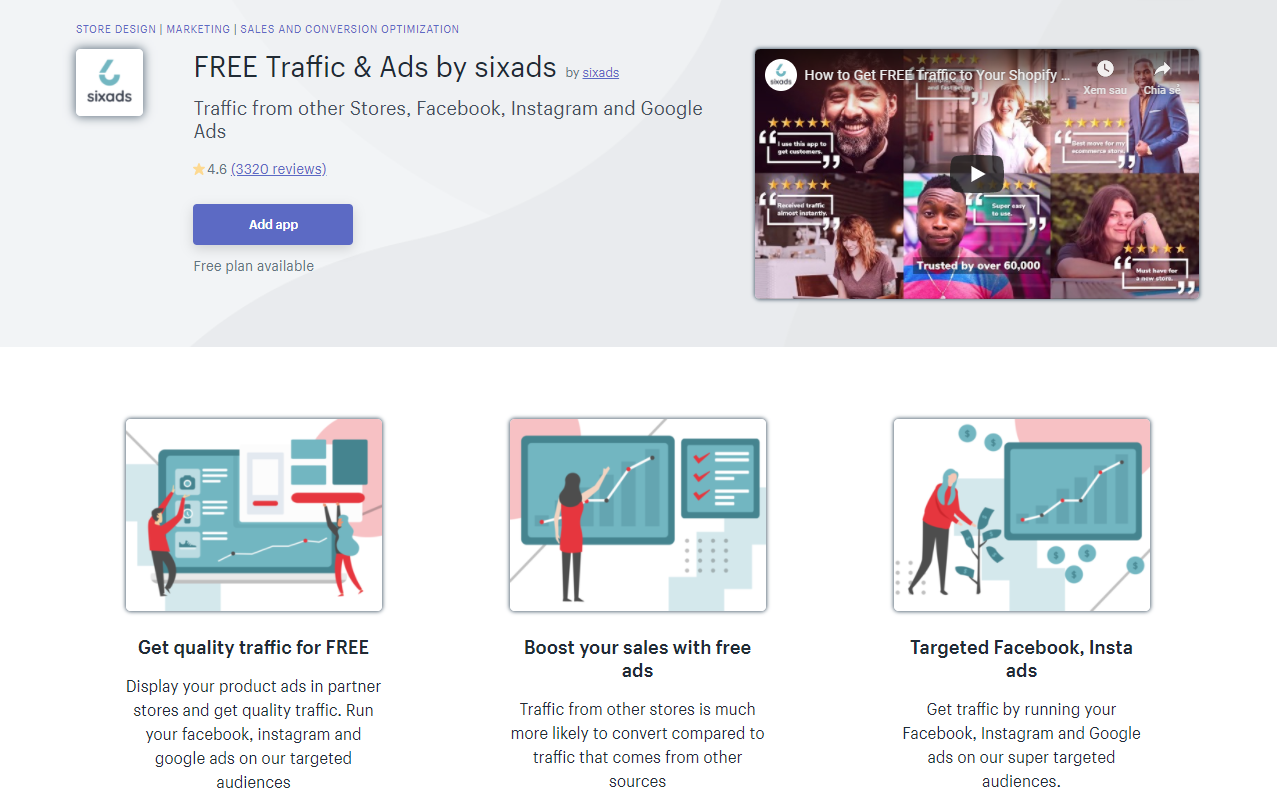 With more than 3000 of 5-star reviews, Sixads ranks among the best free traffic increasing apps for Shopify. Their secret lies in a simple, but efficient ad exchange algorithm: you display ads on partner store pages, while they show their ads on yours. As a result, you get high-quality traffic from people who have a serious intent to buy.
Sixads is free, but if you want to opt-out from displaying ads on your store and get additional impressions, their paid plan starts from $9,99. There is also a feature that enhances your marketing with easy-to-setup Google, Facebook, and Instagram campaigns tailored to specific targeted audiences.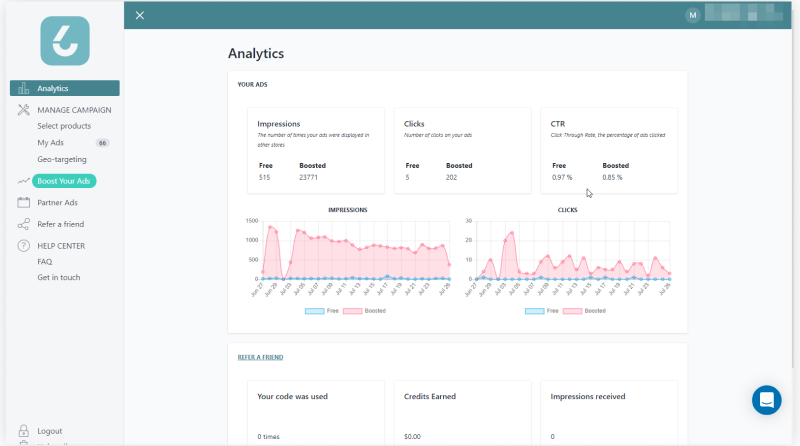 Final Thoughts
In general, when it comes to any aspect of growing your business, there are plenty of best free Shopify apps for you to choose from. You can visit the Shopify app store to explore more and find the most-suited apps for your Shopify store.
While you're using their free versions, it's best to combine multiple features from multiple apps to get the most without having to pay a dime. Once your business begins to generate more income, you can choose to buy any of the all-in-one plugins offered within Shopify. This way, you will have the best free apps, and then you get some sales or when the budget allows it, you could add more paid apps. These paid apps could help you get more sales and help you in other areas, such as increasing the average order value.
Besides, to help your business run better to boost sales, build social proof games with all of the powerful features, should you forget to use these paid Shopify apps.
All you need to know about Shopify apps when you are a dropshipper.
Launch your Shopify store now! https://www.shopify.com/