5 Strategies to drive repeat sales to your Shopify store
Shopify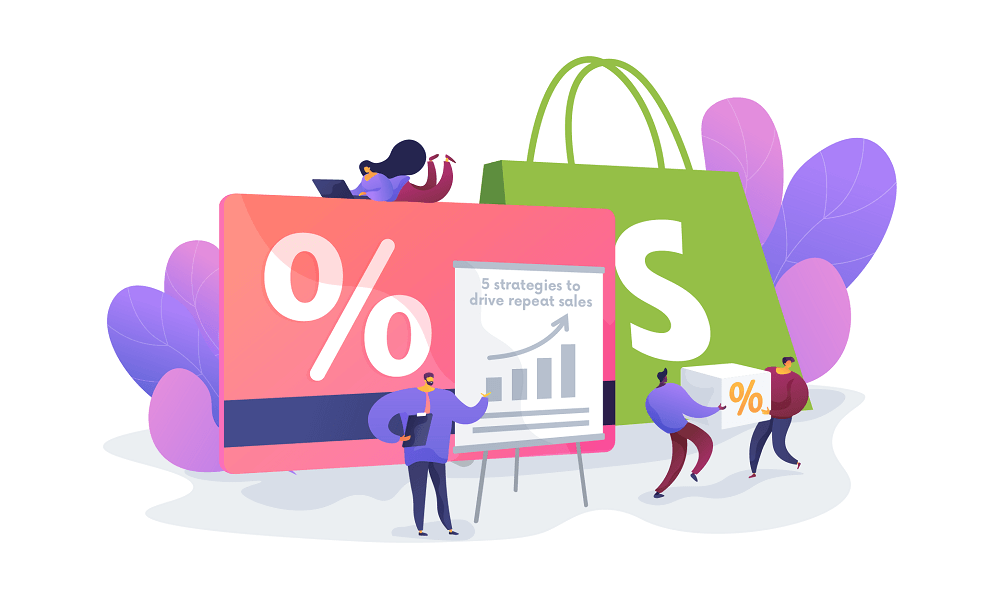 A solid customer base and sales are the driving forces for Shopify stores. You can have all the other cards laid on the table: store design, promotions, and traffic. But, none of these matter if your first-timers are not enticed to come back. We get it. It isn't an easy game. So, imagine this – Your Shopify store has recently launched, and the sales numbers are kicking in. Have you achieved success and the needed Dopamine? The latter, yes. The former, no. Because it is too soon to tell. The initial numbers from first-time shoppers are NOT SUFFICIENT. Repeat sales are the primary determinant of your product's success.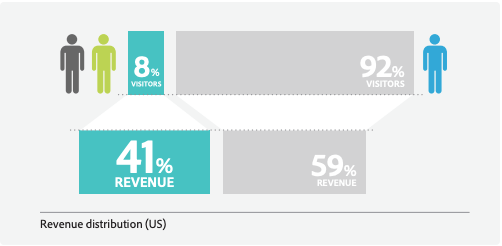 Let's talk SaaS, I mean, Stats
According to reports, a customer who buys once has a 27% chance of a second purchase. So, if you can drive repeat purchases, you stand the chance of winning a loyal patron. Sounds like a plan?
So, once your Shopify account is ready to launch, you need to start working on the next thing – customer retention. There are already over 4 million Shopify businesses online. And it brought in a total of USD 5.6 billion in 2022. It is just the beginning!
Start your Shopify 14-day trial with FireApps
Did you know Shopify is now accounting for 20% of the e-commerce business.
Over 2200 merchants open their Shopify store everyday and 50% of them have a repeat purchase. Join them today!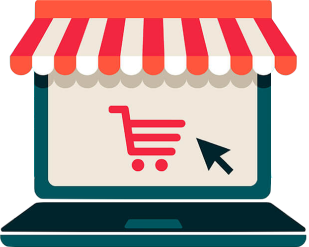 But why are repeat sales vital?
A repeat sales strategy is known as customer retention. It encapsulates all the activities used by businesses to elevate the number of repeat customers and the consequent profitability of the enterprise. Customer retention strategies help extract value from existing customers.
Repeat sales result from customer loyalty and trust. These are the golden tickets to long-term success. Here's why:
Returning customers help to stabilize your sales stream
Pitching to repeat customers is simpler
Returning customers are your indirect sales agents (word-of-mouth marketing)
Long story short, customer acquisition creates the foundation for your business. Customer retention polishes that foundation by helping to build relationships and maximize revenues.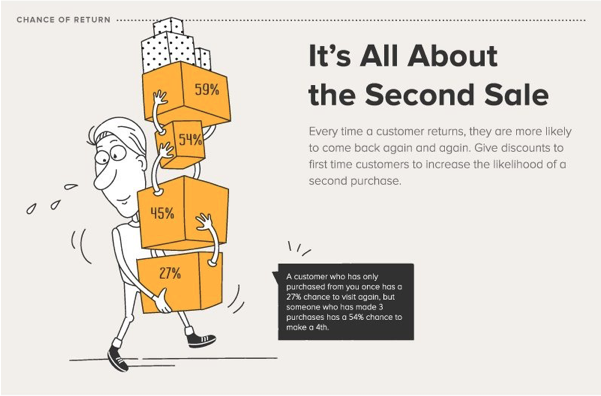 Now, the main thing.
The five strategies for your Shopify store
1. Post-purchase notifications
If you want to retain a customer, you need to understand and know them. And the most effective way of doing so is keeping the communication ON even after they have made the purchase. Most eCommerce businesses focus on a smooth on-site journey that leads straight to checkout with very few roadblocks. Reducing friction is smart. However, after checking out there is radio silence. Businesses need to own the delivery experience by informing their shoppers of every shipment event update. This helps shoppers place greater confidence in the brand and their purchase. More importantly, a memorable delivery experience influences shoppers to repeatedly purchase from the same brand.
Shipping notifications need not be formal or transactional. When brands own delivery notifications, the overriding brand theme can be applied to order delivery update emails as well. In addition, brands may include their recent collection update or product recommendations along with the shipment status update. Here's a tiny example of a skincare brand – Good things take time. Dear Katie, we are super stoked about your order but looks like you will have to wait for one more day. This one's on us. Thanks for your patience! Feel free to browse other products while you wait.
2. Use Digital Marketing Techniques
Digital marketing is essential for nurturing and growing your customer base. It is your relationship builder.
2.1. Paid Marketing
Getting right with this will take you places in the online world. Know that gaining repeat customers on your Shopify store is no easy feat. There is a lot to do here! You need to invest in paid advertising strategies, display ads, influencer marketing, and many more. You will need these for promotions and features.
2.2. Organic flywheels for customer acquisition – base building
This is the territory of SEO and content marketing. It is integral for driving up your account to the top results of Google searches. These techniques help organically optimize your website. The typical mediums include social media channels, emails, and blogs. These avenues help garner brand visibility and website traffic.
2.3. New Product Releases
New product releases keep your customers engaged and are excellent for pandering to prospects. Also, let your audiences know well beforehand about your new product and service launches on Shopify. A way to do this is through advanced notifications. Another is social media.
3. Loyalty Programs
Special offers and benefits are always lucrative. So let your subscribers know about loyalty programs. Not all loyalty programs are payable. You can also offer points and rewards, which regular customers can redeem as vouchers. Loyalty programs are integral for creating lifetime customer value (LCV); they entice repeat purchases. It gives your regular customers a reason to return to your Shopify store. Subscription is another way of creating loyalty programs.
A subscription model creates opportunities for customers to subscribe to essentials. Once done, it opens your stairways to recurring revenues. For products and services with expiration, make sure to have an automated renewal option. Also, with subscription models, customers will be on the lookout for special deals and benefits.
4. Email Marketing
A low-budget, but effective marketing tool, emails are a great way of pandering to your audiences. Email marketing helps with traction in the online marketplace. Also, you can engage better with prospects. The way to go about this is to create a series of emails for welcoming impressions. You can start by sending promotions to existing customers. Next, build loyalty programs for prospects.
If the email series does not work, you can do the next best thing!
And that is…
4.1. Email Win-Back Campaign
In this, you can leverage email capture programs. The program gives you access to the email IDs of potential customers. Once done, you can share testimonials, discounts, information, and promotions through emails. You can automate the campaign through triggered emails. What's more, high-intent shoppers are responsive to emails. Also, win-back campaigns can help you get more customers. All you have to do is make sure to link the "call-to-action" to your Shopify store.
5. Special Day Wishes
Customers today are looking for bonding and connection. If they feel connected, they will expand their earnings. While discounts and deals are lucrative, these only work to a limit. The larger picture calls for relatability with the brand.
Thanks to progressive technology, you can now get personal with customers. And that does not mean creepy. What this means is you should send personalized and timely messages to customers. All you need is to set up the automation and time the sending. Typical examples of this are birthday and anniversary messages. The recipient of these messages feels valued and cared for; it is a special day for them. Through this, you can indirectly remind the customer of prior shopping experiences. Doing so escalates the chances of you getting another purchase order.
You can make the special day wishes even more valuable by offering a unique coupon code. A coupon code calls for discounts and competitive prices. Make your customers feel they are in for a great deal at your store, and they will return. More than slashed prices, coupon codes are a way of rewarding your customers for their loyalty. It should make them feel a part of a small circle that enjoys exclusive deals. What's more, the system also enables you to gauge the engagement avenues, such as email or social media, of your customers. Once you get this, you can differentiate between the codes on platforms and track the type of code used most frequently. You can then plan your next marketing strategy around this.
Closing in on your Shopify store
Among the several aspects, a connection is a primary dealmaker. Get this right, and you will see the sales numbers grow. The Shopify platform comprises an excellent arsenal of tools for you to get repeat sales. However, that does not mean you take your Shopify store design, product displays, and promotions for granted. They are crucial as well. They are the extrinsic factors, and the connection is the intrinsic factor. It is the interplay of these two that shall garner long-standing success. The main is, as long as you focus on giving them a holistic experience throughout their journey (before, during, and after they have made the purchase), your store would win!
Let's find out more about the world of e-commerce: https://fireapps.io/