7 Best Shopify Shipping Apps for your store
Shopify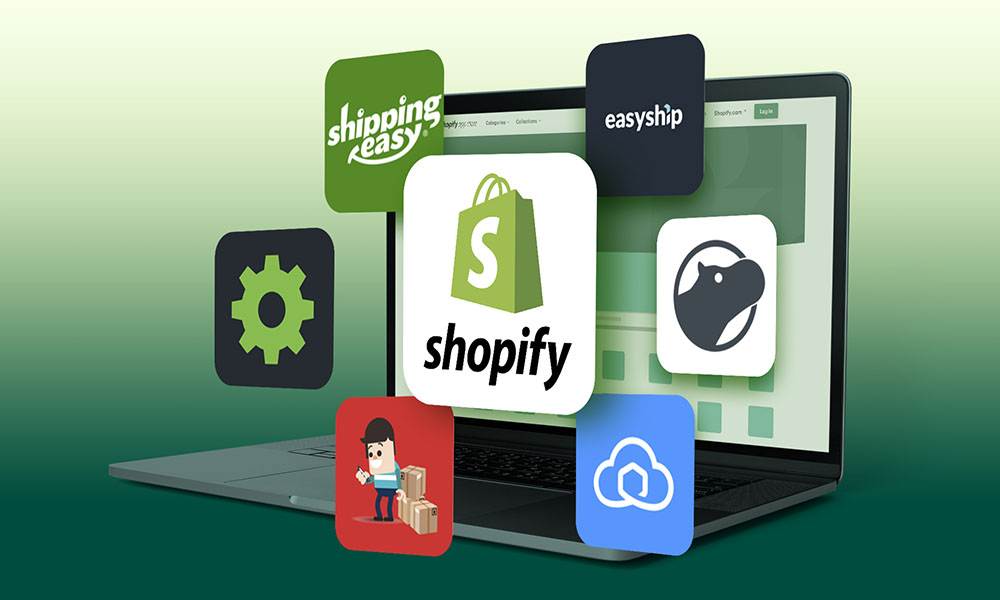 Research shows that 18% of customers choose where they shop based on delivery times. And 61% of them don't mind paying more for same-day delivery. So if you want to have a successful Shopify store, you need to think about your shipping process from Day-1. How are you going to deliver products to your customers? How will you answer your customers' shipping questions and complaints in the long run?
Optimizing your shipping processes could save you a substantial amount of sales and time. And using a Shopify shipping app can help your shipping process in many ways. Here are the 6 best Shopify shipping apps that will improve your business. Take a look!
7 best Shopify shipping apps for your store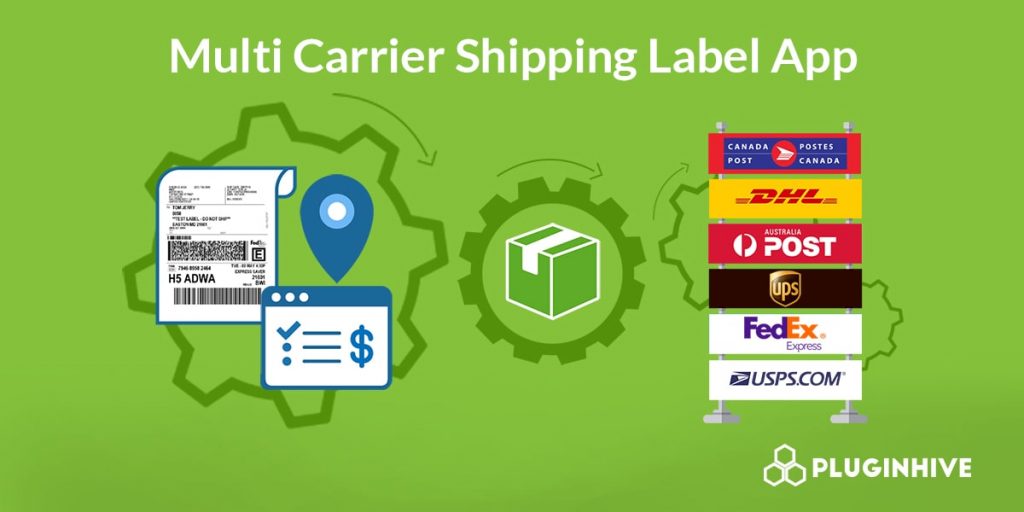 The app enables you to display accurate shipping rates at checkout, generate labels in a single click & track orders easily right within the Shopify dashboard, saving you time and money. Supports all major carriers like UPS, USPS, FedEx, DHL, Stamps, Aramex, Blue Dart, Australia Post, Canada Post, & more
Start your Shopify 14-day trial with FireApps
Did you know Shopify is now accounting for 20% of the e-commerce business.
Over 2200 merchants open their Shopify store everyday and 50% of them have a repeat purchase. Join them today!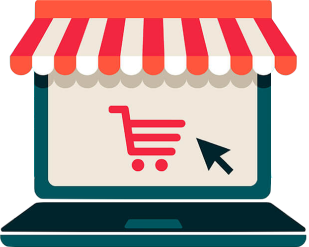 Officially Certified UPS Ready® Program & FedEx® Compatible Solutions Program
Developer: PluginHive
Rating: 4.8/5
Pricing: 7-day free trial and 4 pricing plans: $9/Month, $29/Month, $49/Month, and $99/Month.
Key Features
· Choose among various Carrier Services
Choose among various Carrier Services
Live Shipping Rates from Multiple Carriers
Weight-Based packing for flexible packing
Box packing algorithm for flexible packing using custom boxes
Generate Return labels
Schedule Pickup for your orders in Bulk and Generate Manifest
2. ShipStation – Wherever you sell. However you ship. Exceptionally efficient.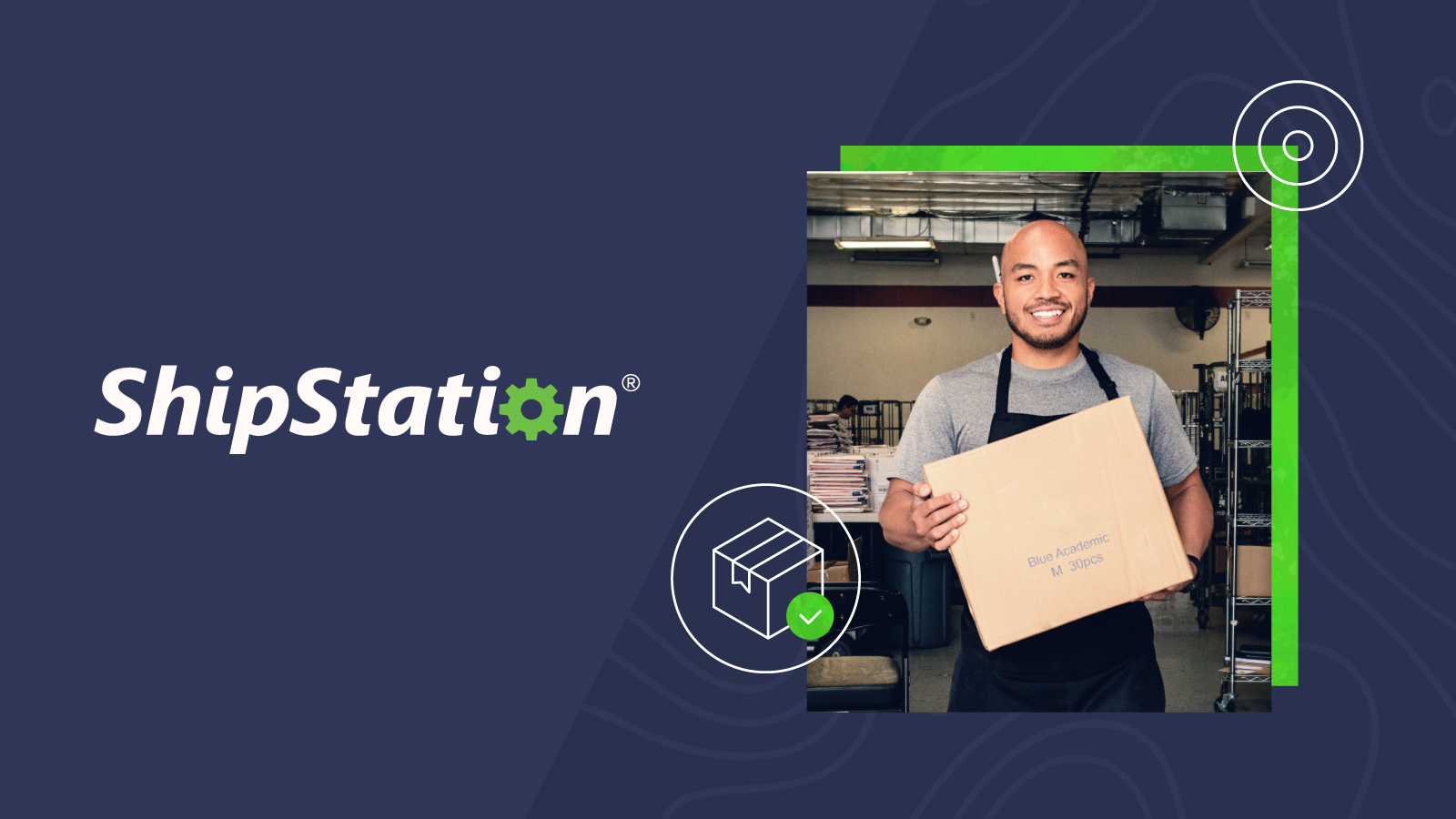 ShipStation is a Shopify shipping app that offers many features such as batch shipping and discounted shipping rates, managing customers and inventory, using automation to make order fulfillment faster and lower touch. ShipStation powers shipping success of all sizes wherever you sell and however you ship.
Developer: ShipStation
Rating: 4.0 of 5 stars
Pricing:
30-day free trial
STARTER PLAN: $9/month
BRONZE PLAN: $29/month
GOLD PLAN: $69/month
ENTERPRISE PLAN: $159/month
Key features:
Get instant access to discounted rates or bring your own
Compare real-time rates and delivery times with all your carriers in one place
Automate nearly every step of your shipping process and batch print labels with a few clicks
Sync and ship orders from wherever you sell and go global with simple international shipping
Get connected to more customers
Customer support and reviews
3. Easyship – All in one shipping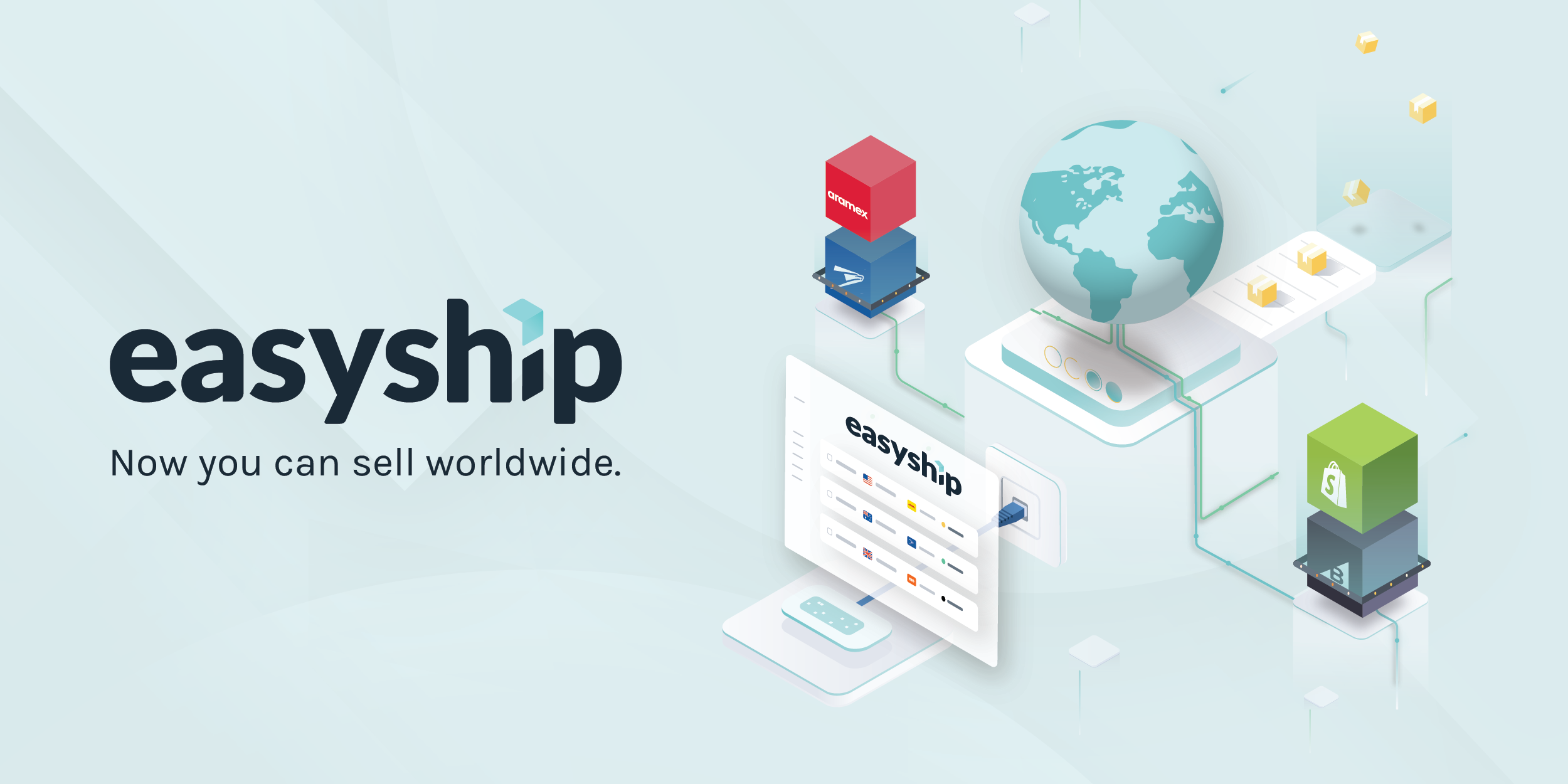 Easyship is a cloud-based shipping platform empowering Shopify merchants to drive down shipping costs, save time, and scale globally. It will help you provide a better customer experience via flexible delivery options at the checkout. Also, it offers branded packing slips, tracking pages, and customer emails for your shipping process. It is an ideal solution for international Shopify merchants.
With Easyship, you can save up to 70% on your shipping by gaining instant access to over 250+ shipping solutions with pre-negotiated rates from top couriers around the world. Now you can manage your shipments on one platform, go global by shipping internationally with confidence and give customers flexible shipping options to increase conversion.
Developer: Easyship
Rating: 4.3 of 5 stars
Pricing:
Easyship offers a 30-day free trial and its Free plan gets you 100 monthly shipments.
Plus Plan starts at $29/month (up to 500 shipments)
Premier Plan at $49/month (up to 2500 shipments)
Enterprise pricing is available on request.
Key features:
Shipping management: manage your shipments on one platform
Tracking
Real-time shipping rates at checkout
Branding: a fully customizable post-purchase brand experience
Customer support and review
4. Sendcloud – Shipping & Returns – Grow Faster With All-In-One Shipping Platform For E-commerce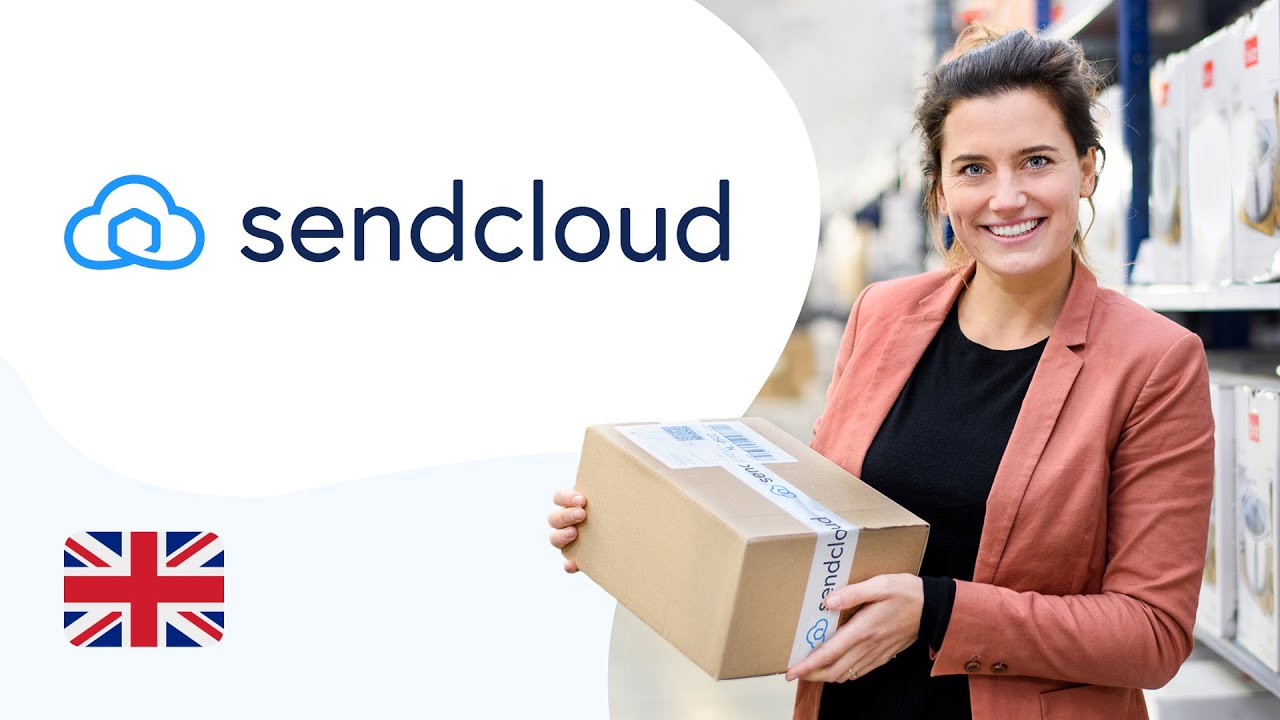 Sendcloud is a Shopify shipping app that is best for e-commerce stores and brands. Sendcloud enables e-commerce businesses to save time, effort, and money on their shipping process. With Sendcloud shipping app, now you can connect to your favorite carriers and efficiently ship globally. Moreover, you can exceed your customer expectations with branded tracking emails, tracking pages, and a return portal.
Developer: SendCloud
Rating: 4.5 of 5 stars
Pricing: Sendcloud offers a free trial of 14 days and four pricing packages:
ESSENTIAL: Free
SMALL SHOP: $45/month
LARGE SHOP: $99/month
BUSINESS: $199/month
Key features:
Alerts/Notifications
Customer Database
Delivery Tracking
Ground Shipping
Label Printing: create & print shipping labels in no time
Parcel Shipping
Returns Management
Shipment Price Calculation
Shipment Tracking
Shipping Labels
Shipping Management
Shipping Services Integration
Status Tracking
Third-Party Integrations
Warehouse Management
Send Customised Tracking Emails & Pages
Speed up your Picking & Packing Process
Provide Great Return Experience
Get documents for customs clearance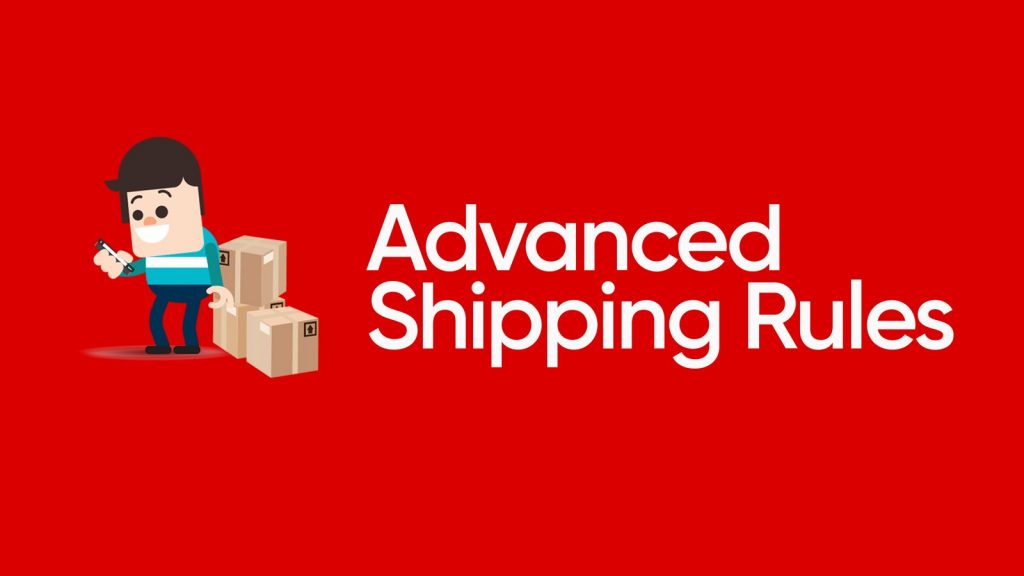 Advanced Shipping Rules run by Bambri can help you with complicated products with complicated shipping requirements. This Shopify shipping app makes wildly complex shipping requirements possible, and even easy. It's designed for Shopify and requires no programming or coding knowledge. You'll be able to manage all your rates and rules without a developer to help.
This shipping app enables you to adjust your Shopify shipping rates to fit complex shipping requirements. You can set different shipping rules for different product groups. You can try the app at no cost with 7 days of the free trial and can switch it to LIVE mode then.
Developer: Bambri
Rating: 4.8 of 5 stars
Pricing: 7-day free trial and 4 pricing plans:
LITE: $9/month
STANDARD: $29/month
PRO: $59/month
UNLIMITED: $99/month
Key features:
Set unique rates for different groups of products
Add carrier rates to some, rule-based rates to some, free shipping to others
Adjust carrier rates, edit rate titles, ship-from postcode, customs/duties, package dimensions
Use by item, % of price and more
Use sub-zones based on a list of postal codes
Edit service codes
Restrict products from zones
Restrict shipping methods from products
6. Shippo – Deliver by design. Start shipping with Shippo, free.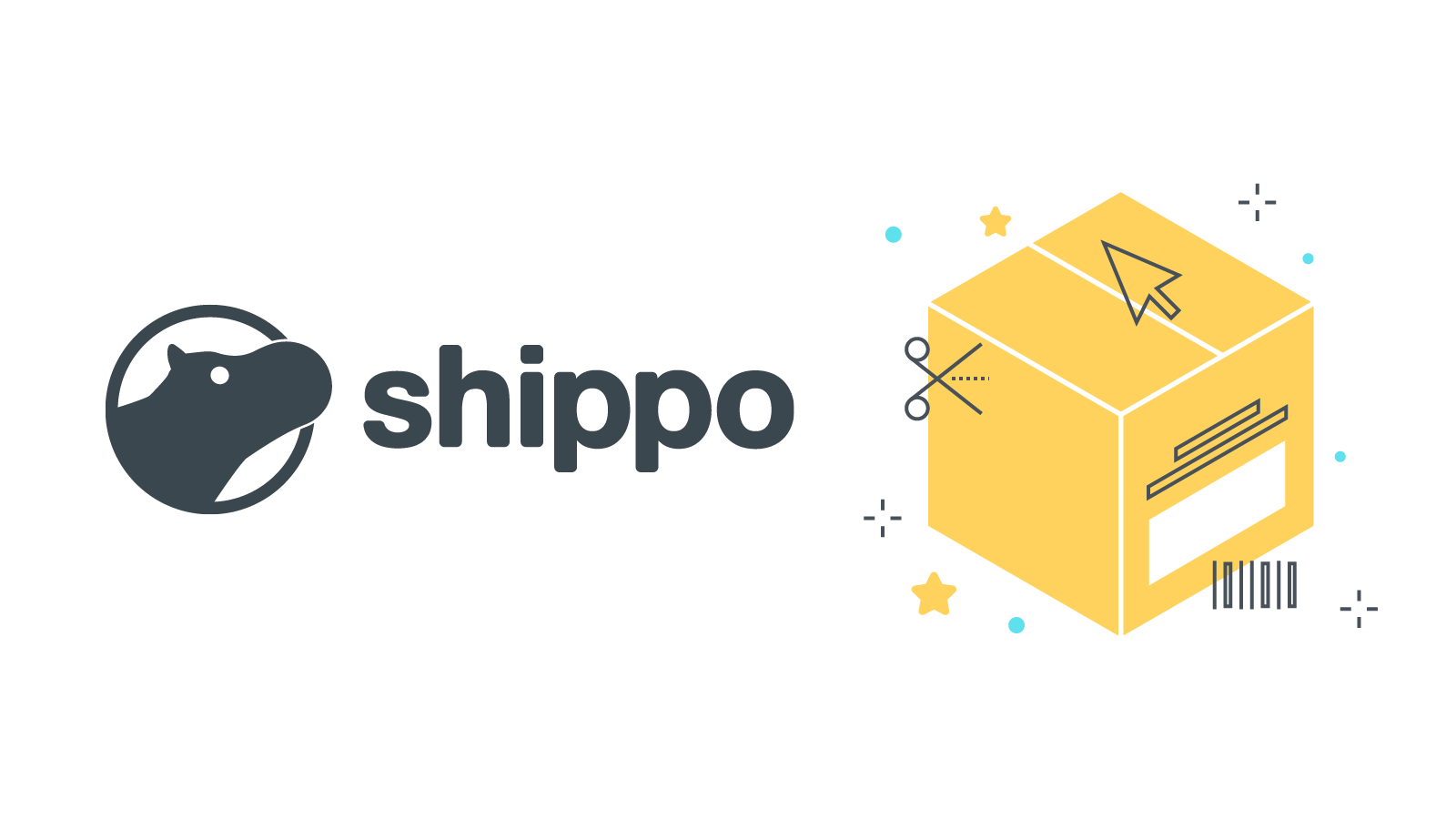 Shippo is a Shopify shipping app that enables you to compare rates and access discounted rates from many global carriers in real-time. You can also use it to print shipping labels, manage returns, and track packages in your store. Shippo is a time-saver for e-commerce store owners and also works with big shippers like USPS and DHL.
Developer: Shippo
Rating: 4.1 of 5 stars
Pricing: Free to install and you can upgrade to a subscription plan starting from $10/month that includes many additional features.
Key features:
Access the best rates at 85+ carriers globally including regional carriers only available on Shippo
Split orders into multiple shipments
Sync orders automatically with Shopify
Bulk-print up to 100 labels at once
Create labels faster with pre-filled shipping details
Automate workflows across the entire fulfillment journey
Get experienced shipping support
Build branded & post-purchase experiences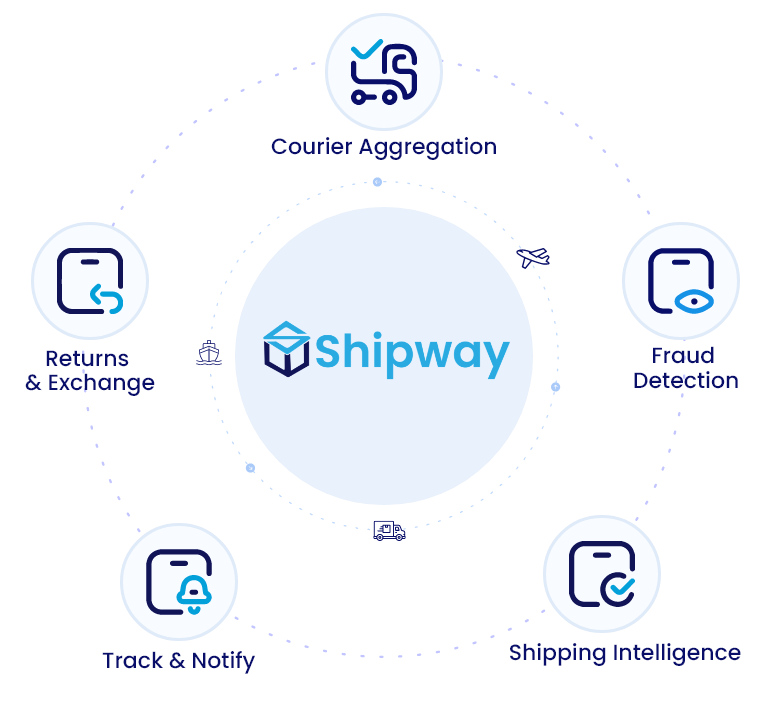 Shipway is a 5-in-1 shipping platform that enables online merchants to scale their operations with the help of automation to increase efficiency and reduce costs. It provides many features such as order fulfillment, fraud detection, shipment allocation, tracking & notifications, courier aggregation, and return management.
Shipway helps you boost customer experience by providing a unified tracking page to help them track their orders without any hassle, also you can provide your customers with a self-service return page with one-click refunds. The store owner can also fetch orders from marketplaces like Amazon, eBay, Flipkart, Paytm, Shopclues, and many other stores to Shipway's platform.
Developer: Shipway
Rating: 4.9 of 5 stars
Pricing:
Shipway offers a 7-day free trial and its Free plan gets you 200 orders. 
Plus Plan starts at $19.99/month (up to 500 orders)
Premier Plan at $39.99/month (up to 1200 orders)
Gold Plan at $99.99/month (up to 3000 orders)
Platinum Plan at $169.99/month (up to 5000 orders)
Key features:
Reduce RTO % and operational cost
Auto Import orders from your Shopify Store
Generate Shipping Labels in bulk
Generate Invoice in bulk
Branded & Unified Tracking
Automate re-attempts updates to carriers
Automatic pushback in Shopify
Dedicated support person
Conclusion
We've rounded up the 6 best Shopify shipping apps for e-commerce out there. With them, you can process orders faster and more accurately so you can focus on what's important – to grow and promote your dream business. It's your turn to make a list of your biggest shipping needs, read each app's reviews and figure out which app will be suitable for you and your customers. Let's find the best shipping app for Shopify to peak your sales and bring customer loyalty.
If you have any questions, let us know in the comments section and read more articles here.