Ali Orders: An important app for every Shopify store to increase more sales in 2020
Shopify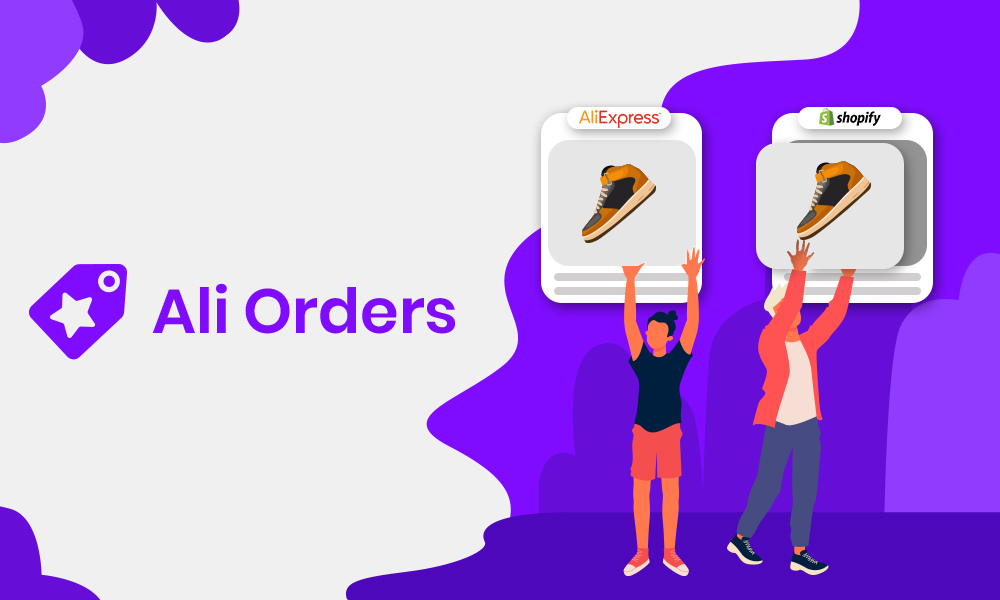 When you start your Shopify store, you might have moved from another platform. This can sometimes cause you a headache as you have to recreate all your previous products on your new platform. However, if you're a large online retailer, this is going to take a significant amount of time. That is unless you use the numerous Shopify product importer apps as Ali Orders.
Dropshipping has taken the e-commerce world by storm, with online sellers making big profits and tapping into huge customer bases in record time. However, a successful dropshipping business is only as good as its software.
To help you get your dropshipping business on the right foot, look for the right tool to import products, you've landed the right post. Read this article to discover not only the key methods but also moving products to the Shopify store to sell.
Start your Shopify 14-day trial with FireApps
Did you know Shopify is now accounting for 20% of the e-commerce business.
Over 2200 merchants open their Shopify store everyday and 50% of them have a repeat purchase. Join them today!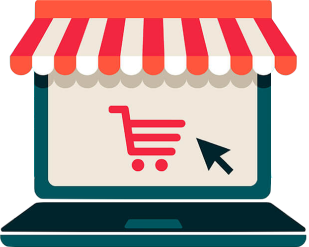 What is Ali Orders app?
Ali Orders is an application for e-commerce store exclusive associate with Shopify platform. It has many functions to help dropshippers easily import products from AliExpress to their Shopify stores.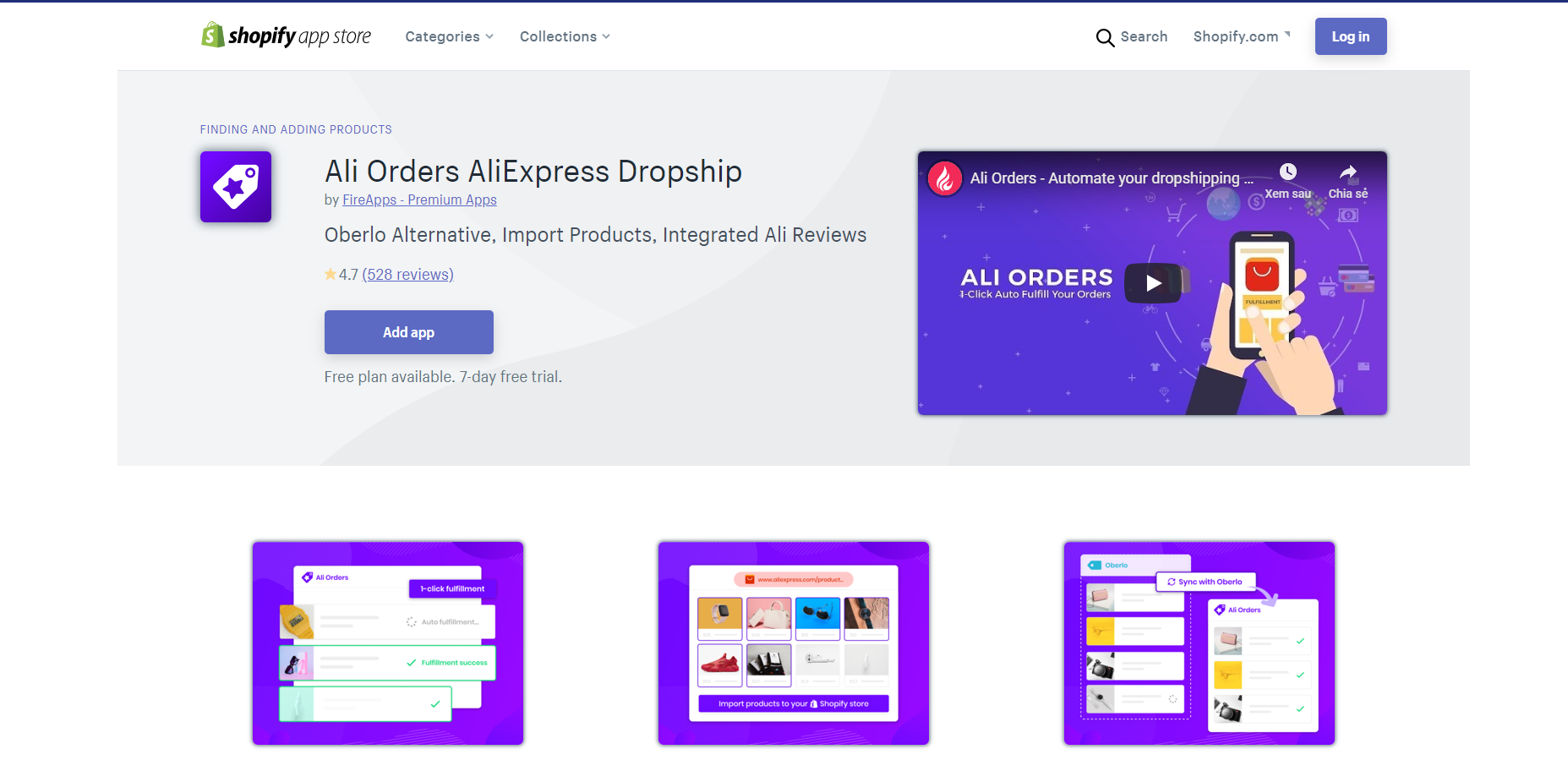 Ali Orders will save your time and effort, make your dropshipping business more efficient to scale bigger than ever before. It offers a FREE solution to help dropshippers import products easily from AliExpress to their Shopify store and fulfill orders automatically with just a few clicks.
What is great that your store has Ali Orders to support to import products with exclusive features!
1. Click fulfill unlimited orders and update order status
Ali Orders allows you to easily import up to 50,000 products on AliExpress into your Shopify store. You can choose to import products one-by-one, or import all products from a page. Just by simple clicks, your store is full of products that love to sell.
Ali Orders can get your job done easily by the streamlined ordering process. After customers place orders, it will be fulfilled automatically and forwarded to your suppliers in seconds by a simple click. Tracking number will be updated manually as it leaves the suppliers warehouse until it reaches its destination.
This feature is a game changer for any dropshippers because with just 1-click, all of your orders will be placed on AliExpress.
Also, it reduces your workload by automating bulk orders and fulfilling multiple orders merely in 1-click.
2. Quickly transfer from Oberlo to Ali Orders
With the new update version, Ali Orders has all exclusive features that make it even easier for you to move all the data in Oberlo to our app with a new setup wizard, which helps move the products list by corresponding AliExpress links and no tracking code right after installed app. Let's enjoy it for free without worrying about losing your data.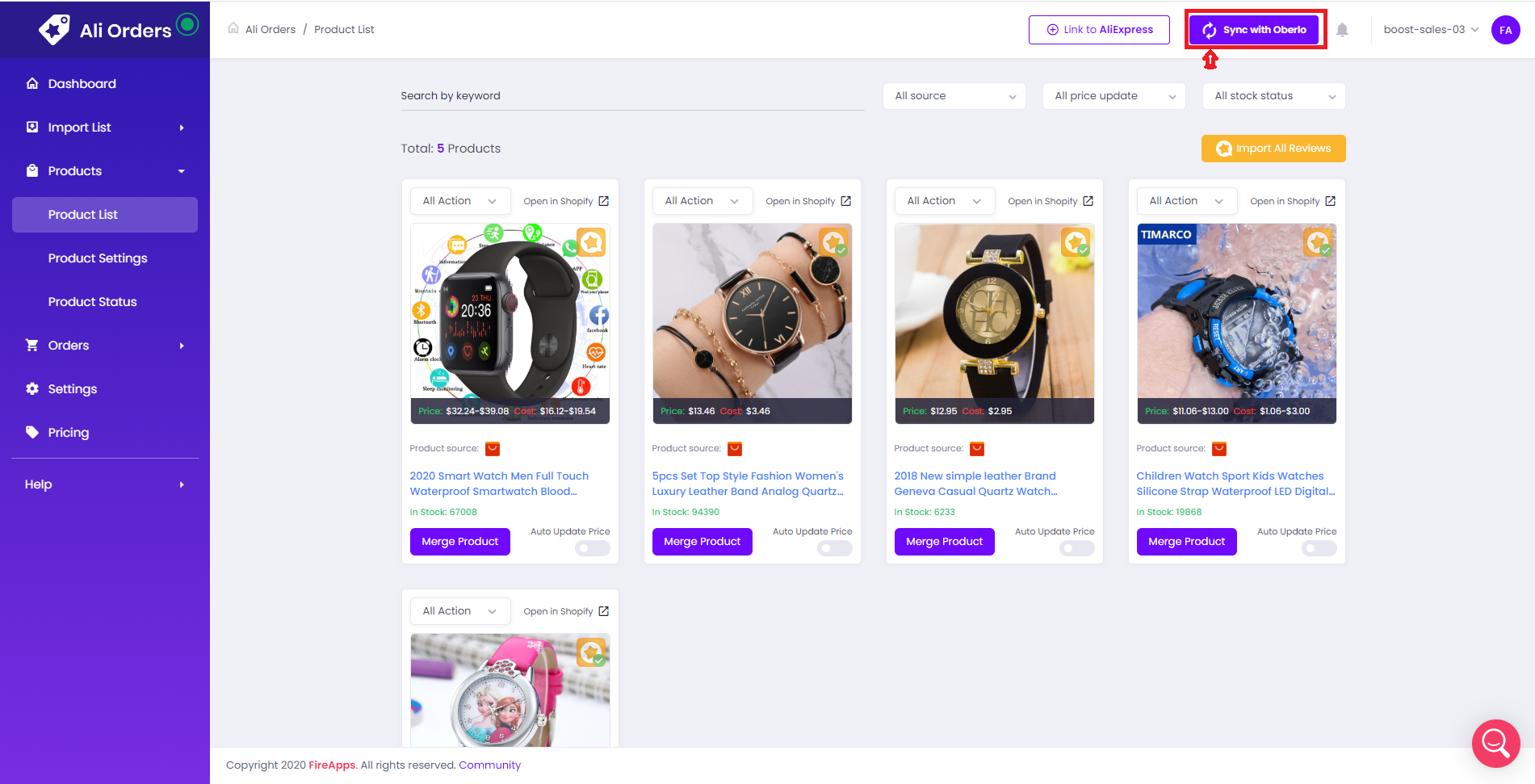 3. Manage storefront products
You can edit title, description, price, tags, category, images and more of your products to make your store become more competitive to many other competitors who are selling the same products. This function is not only to make your store look more eye-catching and attractive, but also allow you to add some SEO factors that are perfect for search engine optimization which Shopify lacks.
Besides, Ali Orders are always updated immediately if there are any changes from suppliers on AliExpress. Ali Orders will alert you by sending a notification when items are no longer in stock, and help remove the products from public ordering as well if you require. You'll also be notified right away if the price changes so that you can keep your products up-to-date punctually or make an adjustment to your own price so that you always stay in profit. Ali Orders saves your time with this function.
4. Filter products with E-packet
E-packet shipping is one of the most popular shipping methods to all AliExpress dropshippers. The average shipping time of an E-packet is 12 – 20 days. This shipment also has a lower cost than another shipment method. Moreover, most products that are eligible for E-packet delivery are small and lightweight. When you start dropshipping, these are the types of products you would sell.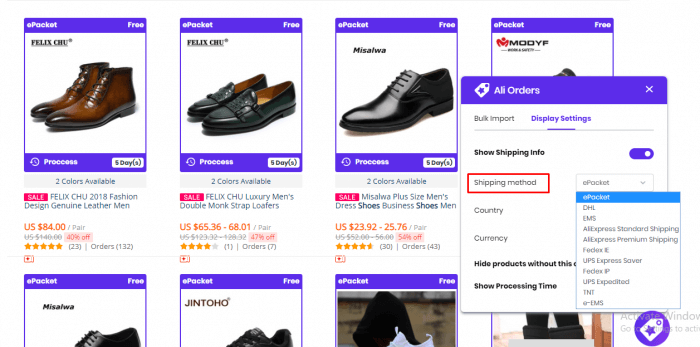 Ali Orders allows you to automatically filter products with E-packing. You can easily optimize your dropshipping shipment method and enhance customer's satisfaction.
This new feature helps you choose the suitable shipping fee range of the product you want to sell. This is a faster way for you to import products and ensure your desired profit margin.
5. Tracking-code real time update
With a premium subscription plan, you can link your AliExpress account to Ali Orders via an API key, so every time a tracking code is updated by suppliers on AliExpress, it will be synced automatically in the Ali Orders app.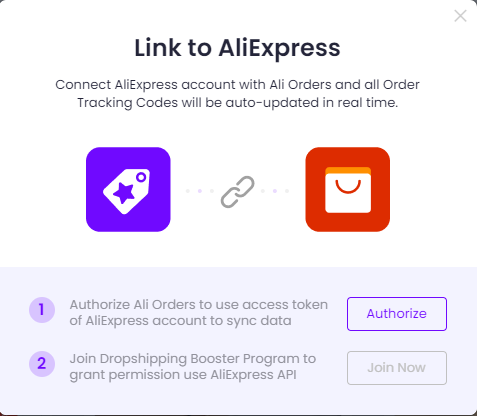 In order to connect Ali Orders to your AliExpress account successfully, you have to:
Authorize Ali Orders to use the access token of your AliExpress account so the data (here's the tracking code) can be synced between both serves.
Get an API key by joining AliExpress Dropshipping Booster Program to get the data.
Amazing thing is that if your account syncs with AliExpress, this leads to getting authentic product reviews to build trust for your Shopify store. Reviews is the very first thing a customer looks at before making a final decision to buy your product. Now you can boost sales easier with free social proof.
6. AI-based captcha solving bot
When you're fulfilling multiple orders on AliExpress and reach the stage where you're about to complete the order, an annoying Captcha check appears and stops your automated fulfillment. You have to manually enter the captcha to get through this verification process and continue your fulfillment.
AI Captcha Solver is available in Ali Orders Premium Plan. Unlike any other catcha service, you don't have to buy credits to use this captcha solver, it's an exclusive feature for all users.
7. Supported by Ali Orders – Chrome Extension
Ali Orders – Chrome Extension supports your store to filter products by E-packet, shipping fee, and product price on AliExpress categories page, product page, and then import them to your Shopify store in 1-click.
It helps to save your time and money by importing multi products and fulfill unlimited orders per month.
8. Integrated with Ali Reviews
Ali Orders integrated with Ali Reviews – leverage the strength of our sister app, it will help you import over 1000 reviews to all of your products in just a few minutes. Ali Reviews is also an essential tool to build social proof and skyrocket sales for every e-commerce store.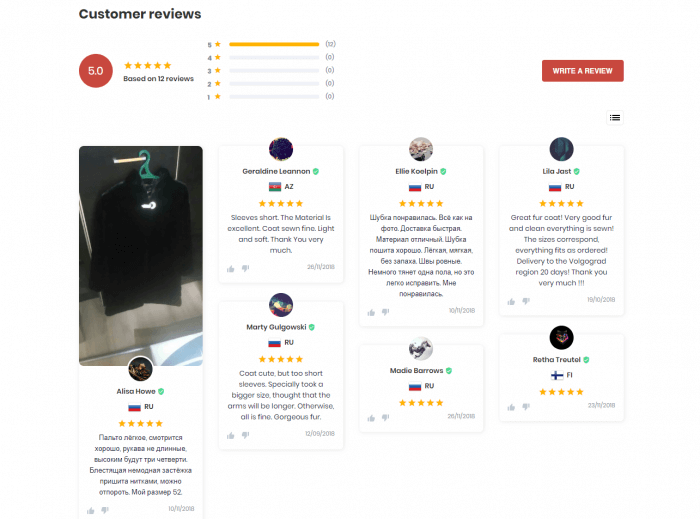 CHANCE FOR YOU!
Ali Orders will save time and effort, make your business more efficient to scale bigger than ever before with unique functions that every store needs. We offer FREE SOLUTION to try to have a first experience and upgrade it later.
There you have it! Everything you need to know to start importing AliExpress products to your online store and how to process your orders. Ali Orders is a game changer for you to skyrocket sales and feel less stressed, so there's no reason to hold it back. Why don't you try it, it's your turn!
Important Note:
From June 1st, 2021 onward, we offer only ONE plan now is Premium plan with 7 days trial for all new users, Free plan is not available anymore.
More details in this article https://support.fireapps.io/en/article/which-plans-are-ali-orders-offering-is-there-any-free-trial-day-1a2yju5/