Why Digital Merchandising? Best Practices for Your eCommerce Store
eCommerce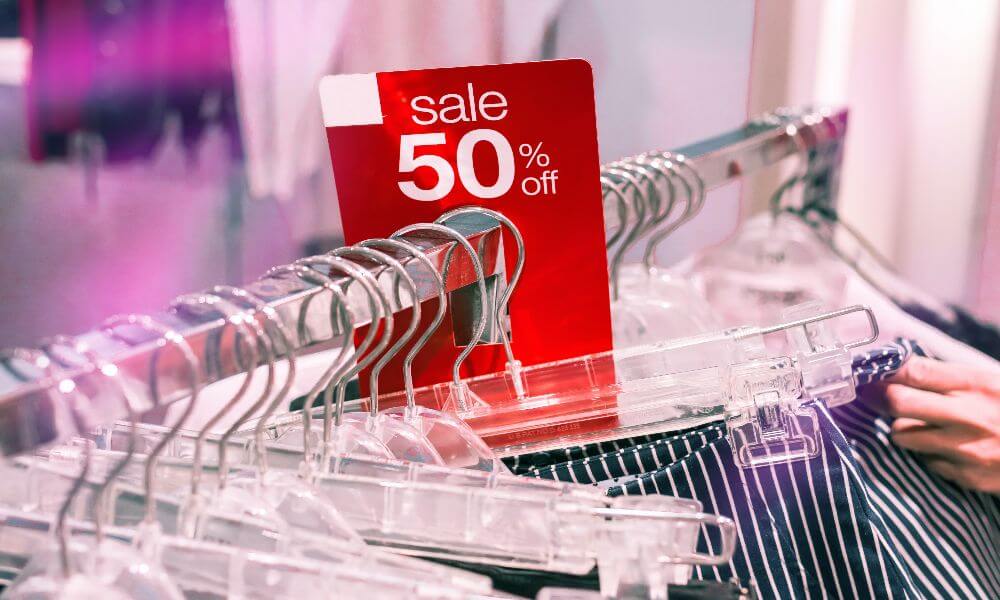 Digital merchandising is the art of showcasing your products or offers with the purpose of boosting online sales. In the realm of eCommerce, merchandising strategy is crucial. Effective merchandising would help you lead customers through their buying journey and win more sales before they bounce to the competitors' sites.
The Importance of Digital Merchandising in eCommerce
eCommerce merchandising is an effective medium and the imparted message will create awareness, stimulate curiosity and eventually convert browsers into paying customers. Displaying products in a simple but pleasing way is never an easy problem to solve. With the help of strategically positioned CTA buttons like 'Add To Cart' and reminders of abandoned carts, digital merchandising plays a key role in your sales strategy.
To influence buying behaviors, eCommerce merchandising will:
Start your Shopify 14-day trial with FireApps
Did you know Shopify is now accounting for 20% of the e-commerce business.
Over 2200 merchants open their Shopify store everyday and 50% of them have a repeat purchase. Join them today!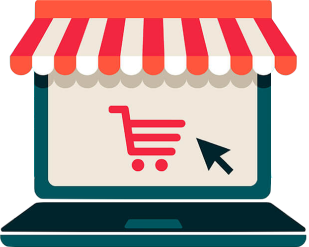 Arouse shoppers' desire for purchasing your products.
Display a variety of appropriate products to the right customers.
Promote certain items or exclusive offers.
Convert potential customers into paying ones.
Ready to take the shopping experience on your website to the next level with digital merchandising? Let's see best practices and examples of how online brands are doing.
Best Practices for eCommerce Merchandising on Online Stores
eCommerce merchandising is complex. It is no longer as easy as choosing what to sell, offering an attractive deal, and plastering them all over your site. More than that, you must determine what your customers are most likely to purchase at a time. Understanding how some revenue-generating retailers sell online may also assist your online business to boost sales.
Homepage Merchandising
The most eye-catching tactic is to put a significant offer right at the top of your home page. With a prominent hero image at the top of the home page, each of the major retailers' websites presents a noteworthy offer or merchandised product.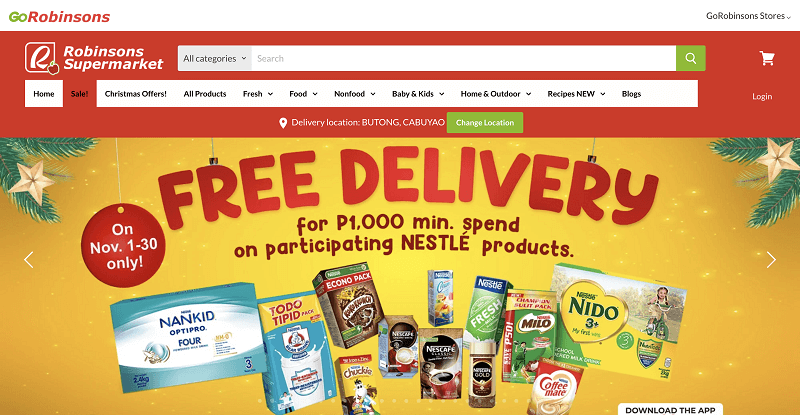 For your eCommerce store, you'd probably like to go big and bold if the promotion is the most significant campaign at that time. Take Robinsons Supermarket as an example. The brand makes use of the big banner which displays their free delivery program for NESTLÉ products. The impressive sales section not only catches consumers' attention but also helps bargain hunters quickly access promoted items.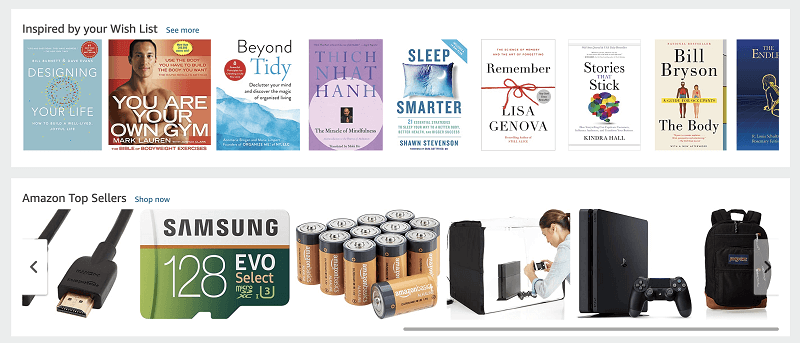 Speaking of digital merchandising, personalization is also a noteworthy point if you want to bring customers an enjoyable experience. Hence, products that are to shoppers' liking should be highlighted, and personalization should be done. The giant retailer, Amazon, is successful at mastering this technique. The products displayed on at least a handful of the pages are customized based on the visitor's shopping and viewing history.
Category/Collection Page Merchandising
Aside from the homepage, shoppers can browse products using category pages. These pages, like aisles in a physical store, group related products together to make it easier for customers to choose and compare. So what can you do to better merchandise your products in a way that leads consumers to their preferred options?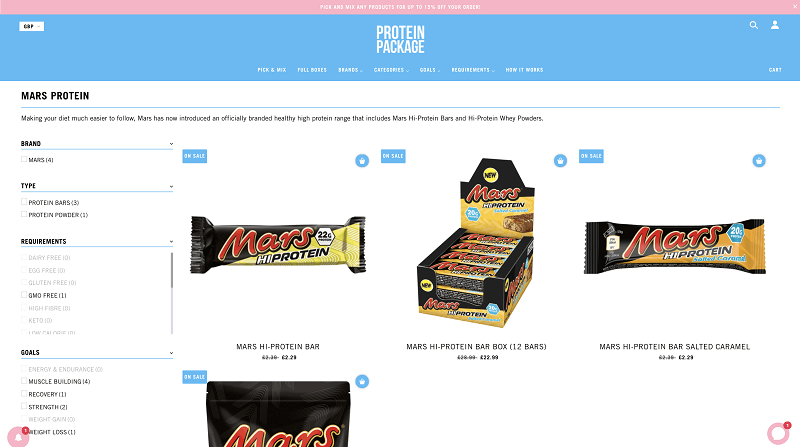 Faceted filtering is no longer a new method in the eCommerce industry. This feature will help visitors narrow down the product lists so they can quickly look at the most relevant results based on their preferences without getting lost in your catalogs. On the Mars Protein page, Protein Package allows their shoppers to apply multiple filters including product type, brands, goals, discounts, and stock status to bring out the top results that match their personal preferences.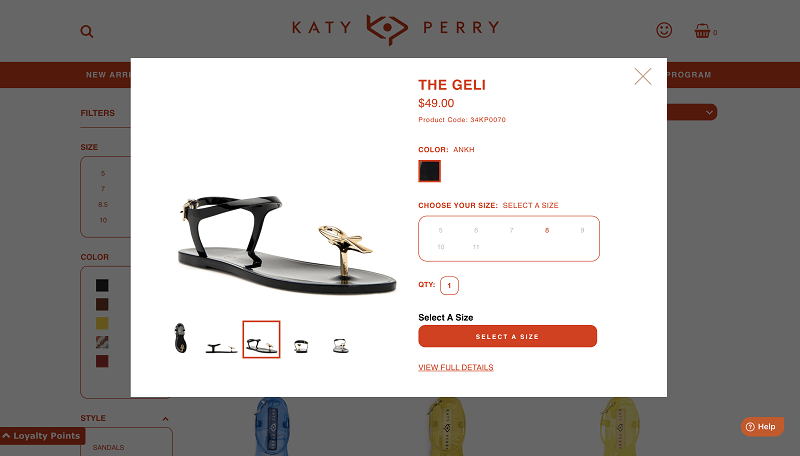 To uprank your digital merchandising strategy, showing product previews should not be missed. For example, Katy Perry Collections zooms in on their sandals from different dimensions with details like color, size, and price in the preview mode. Therefore, customers will know if that item fits them well or not, which saves them a lot of time.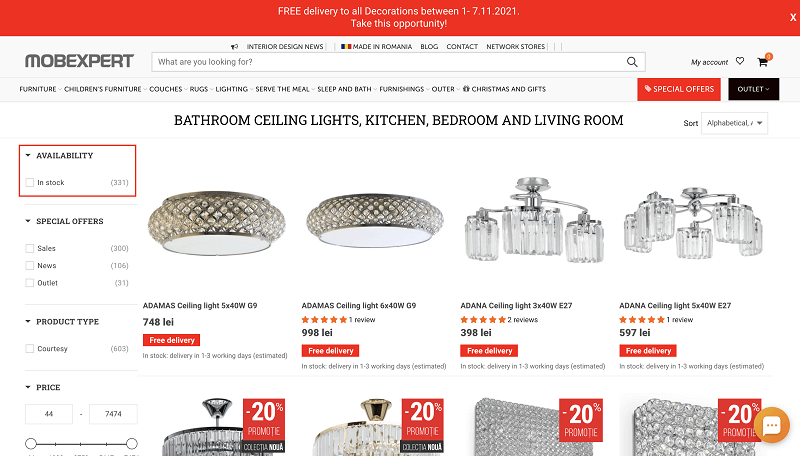 What could be more disappointing than knowing your favorite items are out of stock, right? Hence, online merchants should allow visitors to hide sold-out products with a filter by availability option as Mobexpert has been doing. This will immediately narrow down the results and keep customers engaging with products that can lead to sales.
Product Detail Page Merchandising
The product detail page is often where a customer chooses to add an item to their shopping cart. It is at this point that you must have a little conversation, persuading the consumers that this item is the right product at the appropriate price.
The ability to hold merchandise is one of the benefits that brick-and-mortar retailers have over eCommerce. However, to give shoppers a closer view of the Canon Camera, Pro Photo Supply shows their product from a variety of perspectives. Pairing high-resolution visuals with appealing descriptions including specifications appear to be savvy eCommerce merchandising. Likewise, you can share photos of verified buyers using your products as user-generated content is social proof of high-quality products.
To make the shopping experience more engaging, consider using product videos or demos as Crate&Barrel is doing. The brand shows how their Vaughn Modern Rug looks in the room via a video. The product video should be mixed in with or adjacent to the product image gallery at the top of the product page. This is a great implementation strategy.
Searchandising
Search merchandising allows store owners to organize search results in a way that aligns with their business goals and track how online shoppers interact with the offers. Here are some tips to make use of searchandising to level up your digital merchandising.
Product ranking is especially useful to configure the position of a single product in customers' search results on the search result page.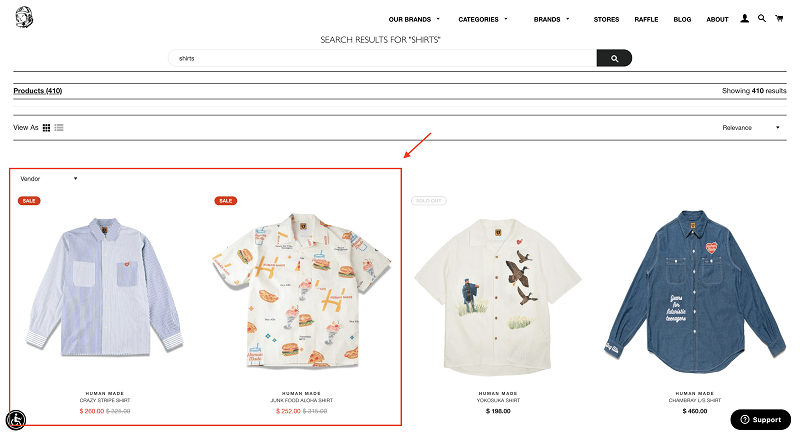 Strategically think about specific products that you want to prioritize on the search result page. Billionaire Boys Club promotes Crazy Stripe Shirt, and Junk Food Aloha Food, which are on sale, to the top on the result page when people look for their shirts.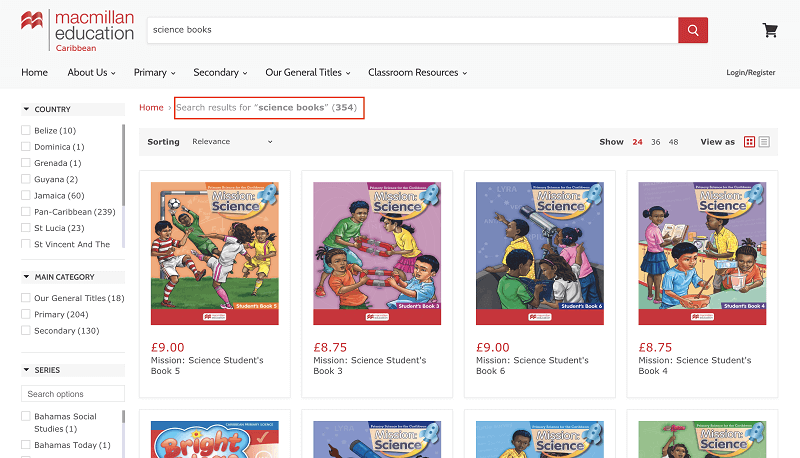 Speaking of the search result page, rule-based merchandising is also an effective tool that lets you set rules with specific product attribute values to create product promotion conditions. For instance, Macmillan Education set books containing 'mission' in their titles to have a higher ranking over others in their collection of Science books.
In addition to the search result page, searchandising is utilized in the instant search widget.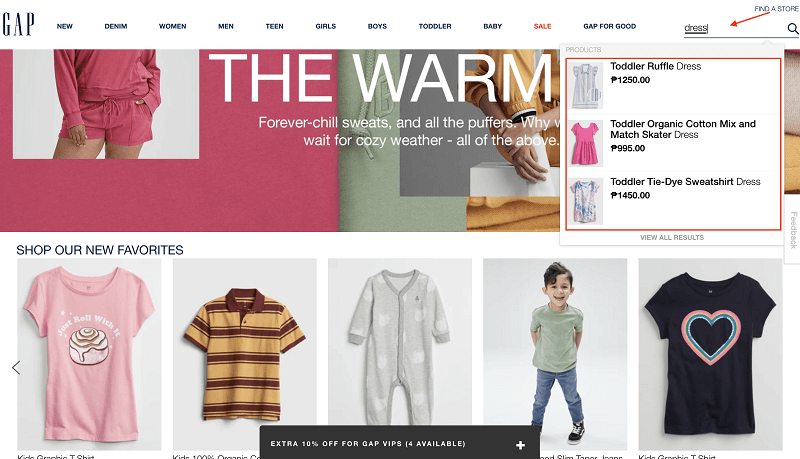 Taking advantage of the product display to show product images in the instant search widget is now popular in the eCommerce world, particularly in the apparel and accessories industries. GAP is a prime example here. When a visitor types in the term 'dress', the widget instantly displays top-matched items with the product title, price, and the product image. Therefore, shoppers can skim through the list, imagine how they look on them, and find a perfect item without landing on the search result page.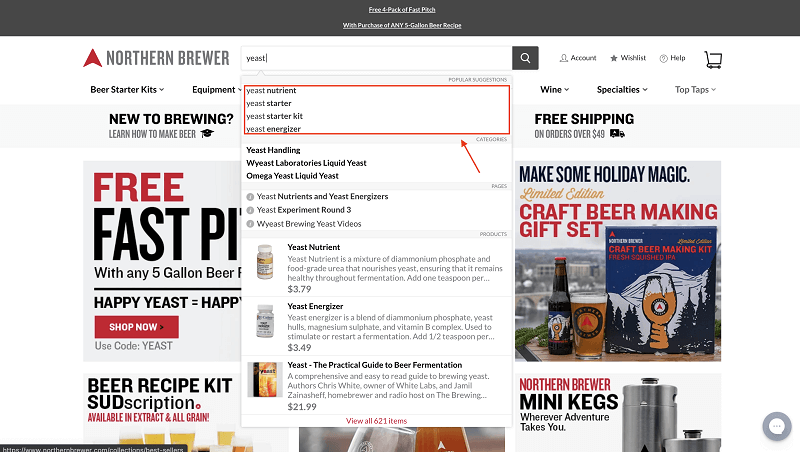 To ensure that shoppers will find the most relevant merchandise even when they do not know all products you have to offer, Northern Brewer shows popular suggestions in the instant search results. Moreover, if your goal is to promote products that have specific keywords, you can add them to the search term list in the Suggestion dictionary.
Which Digital Merchandising Strategies Suit Your Business?
It is time to immerse your shoppers into a visually stimulating and engaging shopping experience that makes your brand stand out from the competition. If you are eager to implement faceted navigation and smart site search into digital merchandising, go give our Boost Product Filter & Search app a try with a 14-day free trial.