Ways to Speed Up Your Website and Improve Conversion
eCommerce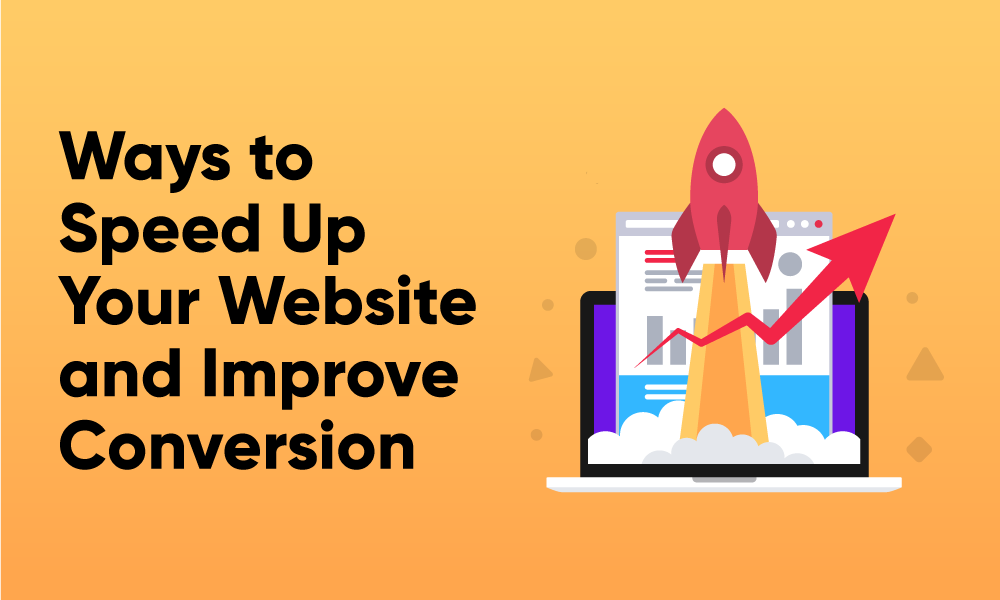 Have you used the best theme for your e-commerce website, applied the updated SEO techniques, uploaded high-quality product images, and still not getting your desired conversions? If so, check your website's loading speed. There would be an issue with it.
The real problem with loading speed is that it doesn't show an error. So, you have to identify it manually or by using the website speed checker. If your website speed is lower than a specific limit, you should increase it using the best techniques. But, before discussing those techniques or ways to increase website speed, let's discuss why maintaining a good website speed is essential.
Below are some of the issues that come up with a lower website loading speed;
Start your Shopify 14-day trial with FireApps
Did you know Shopify is now accounting for 20% of the e-commerce business.
Over 2200 merchants open their Shopify store everyday and 50% of them have a repeat purchase. Join them today!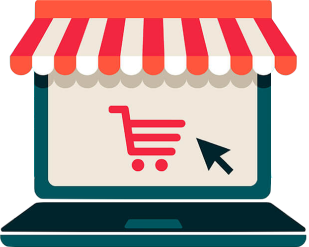 Higher bounce rate
Lower return-on-investment
Decreases conversions
Lose consumer trust
Badly impact the user experience
Drop a huge amount of traffic
No benefits from SEO practices
In short, your website can offer you no benefits if it doesn't load instantly. It will only waste your time, efforts, and your investment. On the other hand, if your website loads in no time, it will improve your conversions and provide a better ROI.
The above discussion is related to the problem. Now let's have a look at the solution!
Change Website Hosting Provider
A website's speed generally depends on a few factors, and the hosting provider is the most important of them. Therefore, you should not compromise on the hosting services. Instead, it is in your best interest to choose a reliable hosting provider and acquire an excellent package so that your website's speed remains decent even at busy times.
If you are already getting hosting from an unreliable and ordinary company, cancel your contract even if you have to bear some financial loss and find a better hosting provider at the first opportunity. If you delay it, you may lose many potential leads and build a bad reputation among your targeted audience.
Compress Images
Uploading high-quality and finest images is essential for e-commerce stores as they have to showcase their products and allure potential clients. In addition, these images provide a lot of benefits to website owners, including attracting customers, reducing bounce rate, generating leads, and, most notably, improving conversions.
However, these images also come up with a few drawbacks: they affect the website's loading speed. So what's the solution? First, compress images before uploading them to your website. Multiple software and websites are available that allow website owners to compress JPEG images online and reduce their size. You should choose the best online image compressor that reduces your image sizes to a certain level while maintaining their quality.
After compressing the images, you must compare the quality of the compressed images and the original ones to check the quality.
Uninstall Unnecessary Plugins
There are multiple plugins that inexperienced website owners believe are essential. Unfortunately, those plugins serve no benefits. Instead, they reduce the website speed. These plugins are like unnecessary mobile applications that we keep on our mobile phones and don't open for months.
When you check the plugins, there will be some of them that you don't need. Uninstall them to speed up your website and improve conversions. Besides that, the outdated plugins can also work as Trojan horses and could become a threat to your website. Therefore, make sure only to use reliable plugins that you need frequently.
Choose a Good Theme
Are you one of those who can compromise on the quality of the website theme but not on the cost? If yes, you need to change your approach and don't ever compromise on your website. It is better to hire website developers to build a customized theme to ensure that you get all of the essential modules and features you need. Besides that, those themes don't have unnecessary objects that usually enhance the loading time. Free or premium themes are sometimes also good. However, when you use a free theme or buy an already built one, it could have some unnecessary features that could harm your website.
So, whether you are going to purchase a theme or going to hire developers to build one for you, make sure it is good to go or not.
Use a Hero Image
There are two different ways to display the categories/products on your homepage or other web pages. First, use the sliders that are very common in e-commerce websites. They allow users to quickly go through different categories by just swiping or clicking on the Next button. However, the experts don't prefer it as they believe that sliders increase the loading time.
So, they use the second method; hero images. These images are perfect for those who want to show multiple products/categories without disturbing the speed. In addition, a hero image with a clickable call to action is ideal for developing interest and improving conversions.
In a Nutshell
Maintaining an impressive speed is essential for websites, especially e-commerce stores. However, some people knowingly or unknowingly ignore the website's loading speed. If you want your targeted audience to visit your website, reduce bounce rate and improve conversions, speed up your website and see the magic.