Best Sites To Sell Your Products Online 2022
Shopify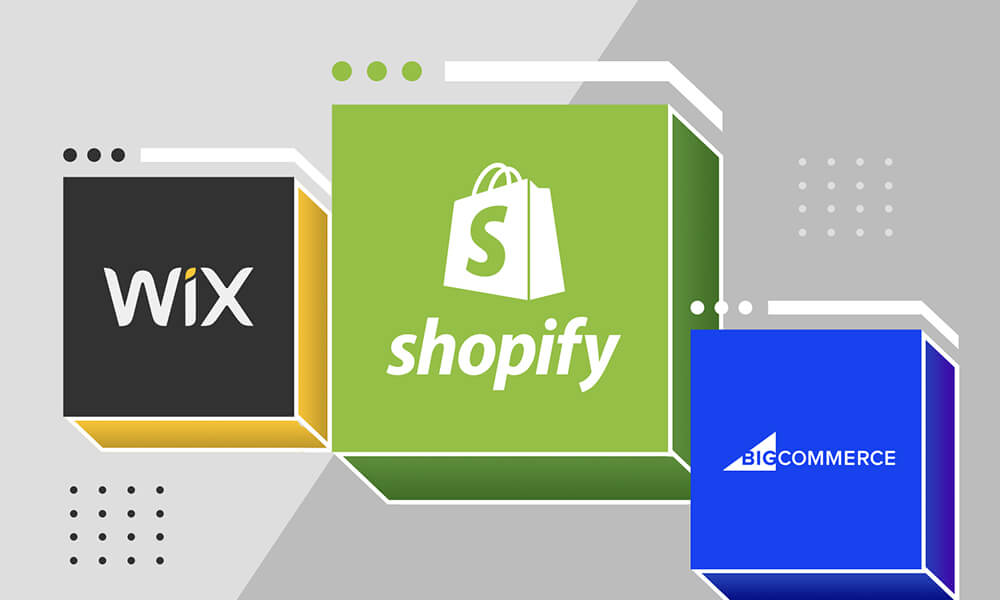 Establishing businesses online has become more common as the time is passing by especially after the Covid-19 hit most parts of the world which caused a huge hindrance over the business activities especially the stores or businesses that ran physically or the ones who had no access to the world through the internet. The pandemic caused a lot of businesses to either fully switch to online selling or some businesses decided to run their business both physically and through the internet. People are now more comfortable with shopping through the internet as it is more convenient in terms of saving time, accessibility, having more control and being able to compare the prices and quality more easily. Entrepreneurs consider online selling as a greater opportunity as they can reach bigger audiences all around the world instead of targeting just the population of the area they were situated in. In the upcoming years, the online business world is expected to grow more, and entrepreneurs prefer to sell their products through a known and verified online selling site, for example Amazon.
Top e-commerce platforms to sell products online:
When you have made your final decision about establishing your business over the internet, the next most important step is to identify the best online selling sites for your products to promote and advertise your brand properly. Some of the best sites to sell your products online are:
1. Shopify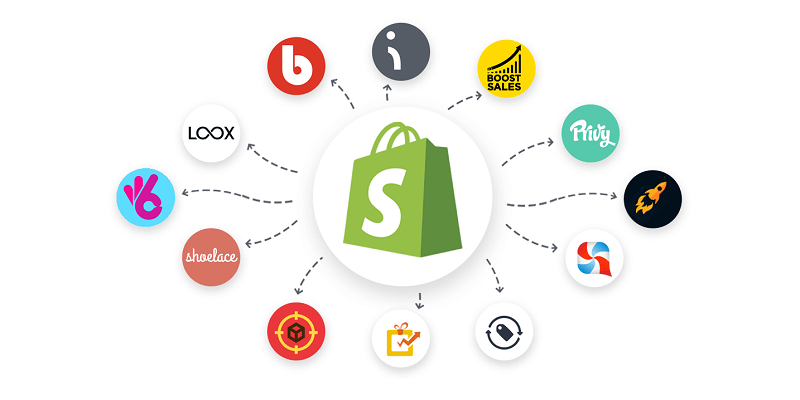 Shopify- ecommerce platform for online stores and retail point-of-sale systems
Start your Shopify 14-day trial with FireApps
Did you know Shopify is now accounting for 20% of the e-commerce business.
Over 2200 merchants open their Shopify store everyday and 50% of them have a repeat purchase. Join them today!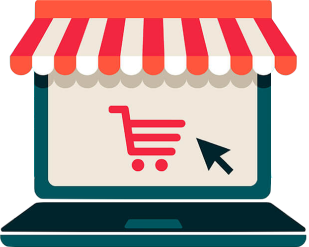 Shopify Inc. is a multinational online selling site which offers online sellers a platform to establish their business along with some services like payments, marketing, shipping and customer engagement tools. You can start your business at Shopify and then through the help of its features, you can grow and manage your business.
Key features:
Some of the features of Shopify are creating and customizing an online store. They have a 14-day trial period, and they have a payment plan according to the size and stage of your business. Shopify also manages your products, inventory, payments, and shipping. It is also cloud based which means that you will not have to worry about upgrading or maintaining software or web servers.
Other features of shopify are that you can use your own domain name with shopify. You can have access and run your business from almost anywhere. Shopify offers customizable templates, and a safe platform to run your business at.
Pros:
Multi-currency transactions are available
You can create your website in different languages
Good search-engine optimization
Multi-currency transactions are available
You can create your website in different languages
Cons:
Multi-currency option is only available if you are a Shopify Payments user.
2. BigCommerce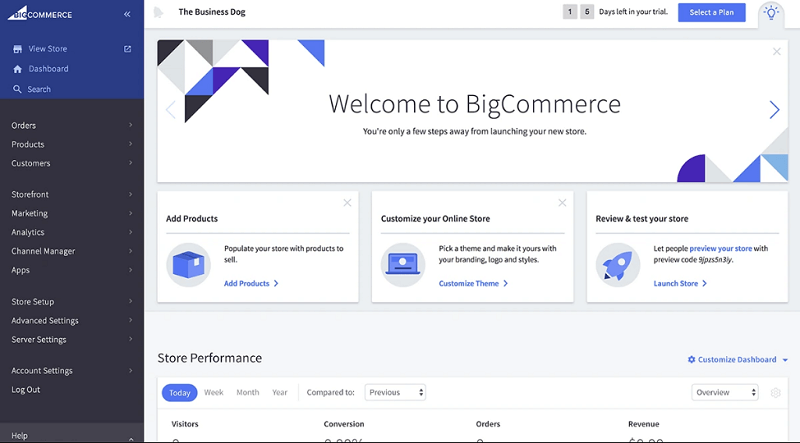 BigCommerce is an ecommerce platform that provides its customers with software services
Founded in 2009, BigCommerce is an online selling site which includes online store creation, search engine optimization, hosting, and marketing and security from small to Enterprise sized businesses. It has over 60,000 merchants and serves over 150 countries. BigCommerce operates as a SaaS and their main focus is to help their merchants grow their businesses. BigCommerce has over 2,800 agency and technology partners.
Key features:
BigCommerce's features are Storefront Design, Storefront Conversion, API-Driven Commerce, Cross-Channel Commerce, B2B, International operations and Headless Commerce. It is reliable and secure and they have a backup and restore plan too. BigCommerce has a 15-day trial period, and they have three types of payment plans- Standard plan is for $25.95 per month, Plus plan is for $79.5 per month and Pro plan is for $299.95 per month.
Other features of this platform include 24/7 technical support, creating coupons and discounts, mobile optimization and by accepting payments in over 100 different currencies.
Pros:
Great customer service.
Affordable
User-friendly templates
Cons:
Doesn't give an option to recheck before publishing something on the site.
3. Wix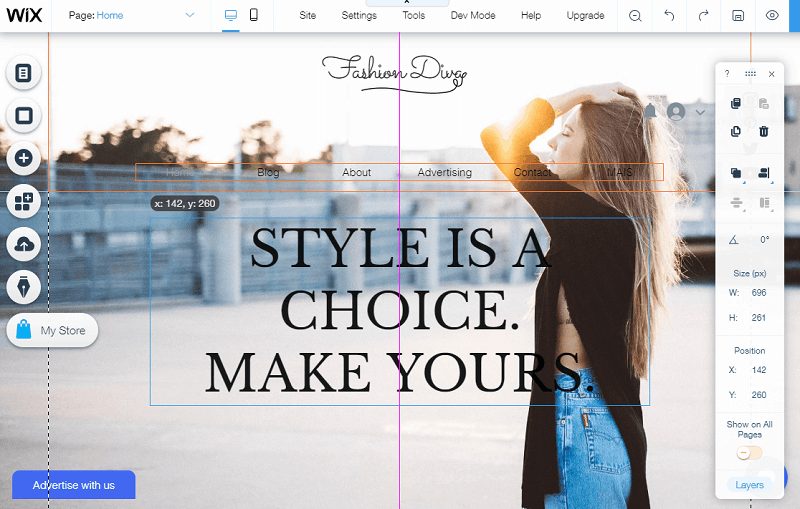 Wix- a leading cloud-based development platform
Wix is a software company originated from Israel, which provides cloud-based, personalized and professional web to its customers. You can effectively market your products, apps or services to your targeted audience through Wix. Through Wix, you will be able to promote your business, set up your whole online business or just showcase your products and art.
Key features:
The features Wix is offering are an editor named as Wix Editor which offers you over 500 templates you can choose from or you can simply make your own, Wix ADI which makes web designing easier and quick, Velo by Wix which offers advanced web applications, Professional features such as custom domain name, Managing and Growing your business. Wix offers a 14-day trial period and have four types of Payment plans which start from Connect Domain for $4.50 per month (not ad free), then Combo for $8.50 per month, then Unlimited for $12.50 per month and end at VIP for $24.50 per month.
Other features include customization, mobile optimization, marketing tools and coupons and discounts.
Pros:
A huge template collection
Great help and support
Has many useful and interesting features
Great site speed
Cons:
You have to pay for tracking and analysis
The premium features are only for a single site and can't be transferred
How to create an online store with Shopify:
The first step is to try the 14-day trial of Shopify to get an idea about how to work with it and to get familiar with its tools. Once the trial starts, you will be asked to write your storename which will also be used for your URL. You can later on buy a domain name. Your own Shopify account will be created after a few steps which will include some questions. Make sure to have some things planned, e.g. business idea, business name, logo, your product and their pictures. The next step is to decide the prices you will put on your products. The next few steps will include details about inventory, shipping, creating collections, your contact information, your policies, setting up your customized pages, taxes and other charges and you will be ready to launch your store.
Make sure that you set up relevant sales channels, some of the important sales channels include Shopify POS, Marketplaces, Buy Button, Social Networks and Google Channel. Provide a FAQs page and do not forget to provide easy channels of customer care services to avoid confused or angry customers. The most important things out of these all are adding a custom domain name, installing sales channels, customizing email or SMS services and setting up a store for marketing, tracking and analysis.
Some of the other best online sites are Volusion, WooCommerce, ShoppingCart and Weebly. Online businesses are becoming more common these days as they are available 24/7 which is more convenient for people, these online stores are mostly accessible for the whole world or a big part of the world which means that brands can be available worldwide without having physical stores. Not only this but online businesses also save their costs such as rent, electricity bills and cashiers' pays. Ecommerce sites can also track visitors' browse, search and purchase history which means that they can use this information to advertise personalized products according to the customer's needs or preferences. Some online stores also include the categories like "Frequently bought together" and "Customers who viewed this item also viewed."
Let's find out more about the world of e-commerce: https://fireapps.io/