How to build a Shopify multiple languages store and scale globally?
Shopify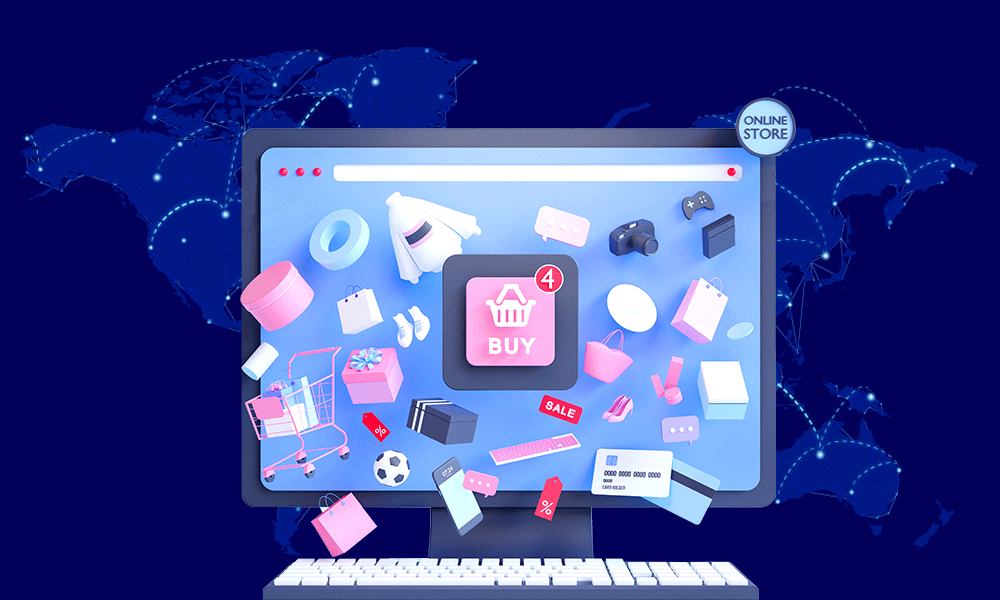 The Internet has made the world smaller than ever, it's changed the way we do business, how we learn, politics, and even how we interact with our loved ones.
The concept of e-commerce is growing fast, opportunities but there's plenty of barriers and challenges in the way of going global. One common barrier is language, you are communicating with international customers in their native languages every day via multiple channels such as store-front, social media, email, and so on.
Researchers have proven that localizing content across all channels is vital to global success. 55% of consumers shop in their native language and that's why having a multilingual website is a big step in reaching out to more customers.
It often overlooks to make your Shopify multiple languages store is an effective way of acquiring greater sales.
And let's take a look at 5 main benefits your businesses should add more languages on the site:
1. Expand your larger audience base
Having an e-commerce site that's readable by thousands (or even millions) of online shoppers from different countries over the world. Nine out of ten customers prefer visiting websites written in their languages.
Technology has allowed a lot of businesses to expand globally naturally which can work well if you're only interested in targeting the English, and incorporating different types of languages than English helps you to bring in new potential customers on your site.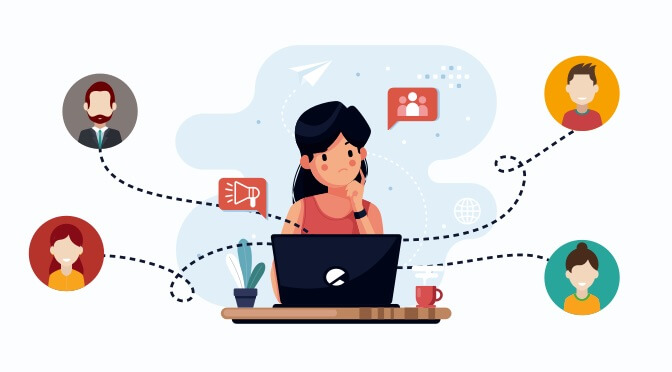 For 75% non-English speakers looking for products and services, you can automatically capture their attention by offering a multilingual website.
72.4% of customers prefer to purchase products from a site that provides details or information in their languages if you want to sell international markets.
2. Boost engagement and satisfaction
Personalization and improved experiences are paramount for today's consumers. 58% of businesses surveyed reported that, if they offered customer service in customers' native languages, they experienced greater brand loyalty.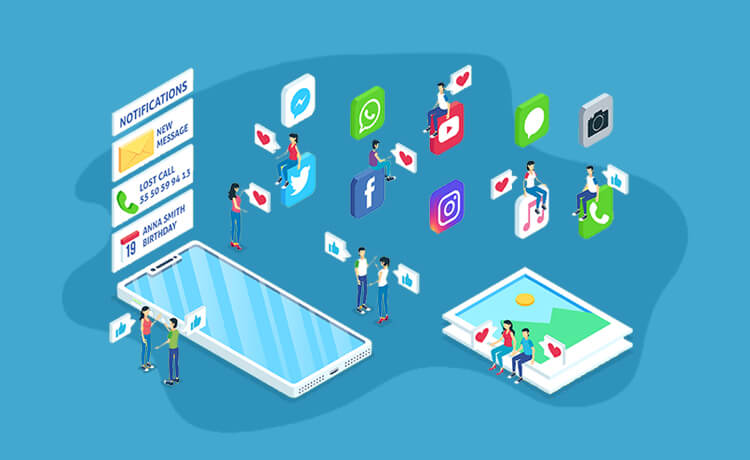 Hundreds of e-commerce businesses go live, backed by aggressive social media advertising.
But, what they certainly don't all keep in mind is making the buying experiences as simple as possible for their potential customers.
Your customers need to have good satisfaction no matter what issues, some types of troubleshooting, a complaint, e.g,… When foreign customers get support in their languages, you build their trust, and trust comes with additional purchases when their need or desire arises.
3. Increase conversions & sales
Building trust & making purchases lead your e-commerce businesses to increase conversions and revenues. Your sales are bound to increase when you present your site in other languages. Not only will it drive more traffic but also non-English speakers will be more than happy to purchase products from multiple languages websites. It also builds strong customer connections.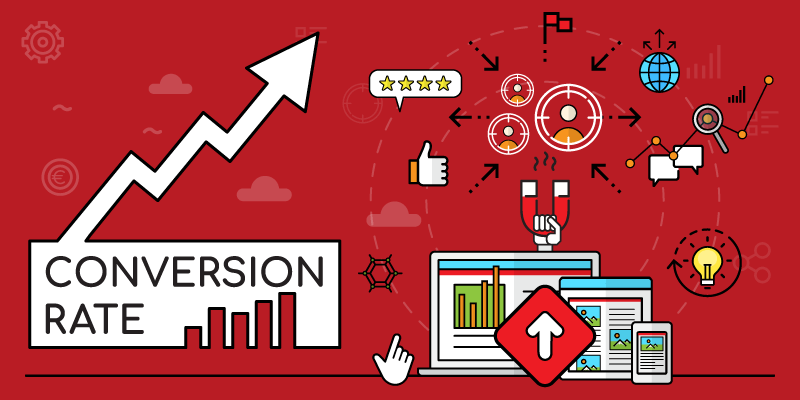 A customer is 3 times more likely to carry out an online transaction when you sell products and services in their native languages by localizing your website to reduce any barriers. That's why they can better navigate, interact, and understand your website.
4. Rank higher on search engines
A multilingual website adds value to your content, which boosts your organic traffic and search engine ranking when consumers search for products or services in their native languages.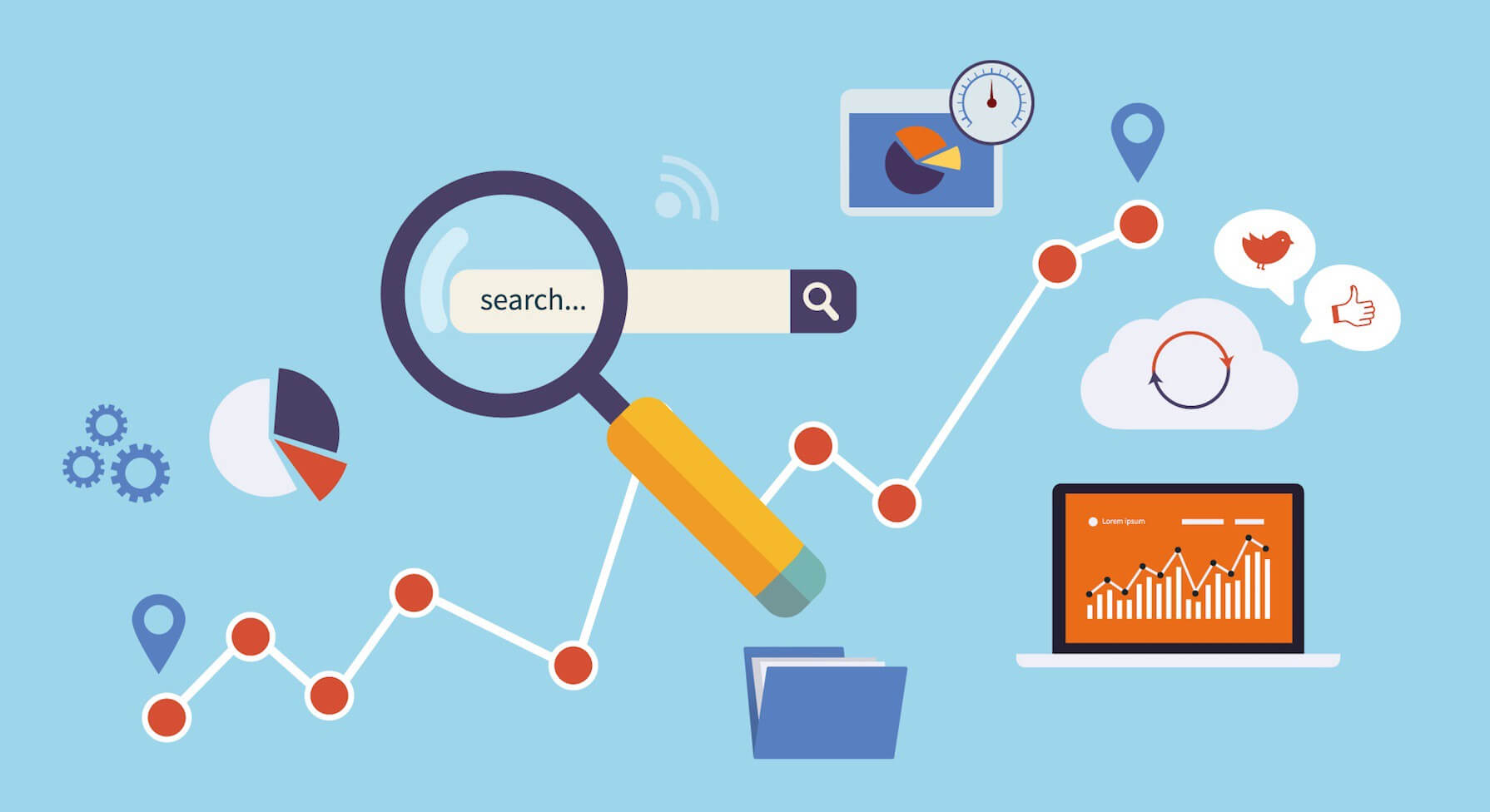 The trick to improving your website visibility is to launch translation on a domain that search engines consider authoritative. Neil Patel – a famous digital marketer person, who boosted his traffic by 47% in just three weeks adding 82 different languages to his website. Better online visibility that targets a smaller number of new markets and adding on just 1 or 2 additional languages.
As the whole new digital era continues to shape the future of business. The importance of investing in a multilingual website cannot be emphasized. Moreover, foreign customers read content in their native tongue, which creates brand loyalty. E-commerce retailers want to grow in international markets, you implement your strategy correctly, you'll reap the benefits.
5. Cultivate trust
One of the greatest benefits of a Shopify multiple languages website is to strengthen your customer's trust. Statistics reported that 74% of customers were more likely to purchase from a company that offered post-sales in their native languages. And 58% of businesses that proposed multilingual support had customers that were more loyal to their brand.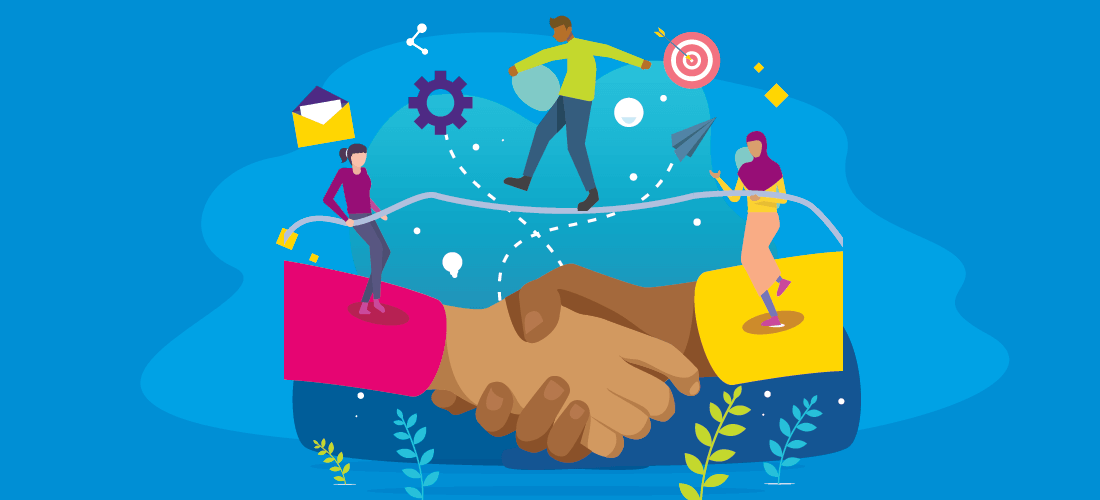 People tend to be more comfortable and trust brands that provide them with specific and detailed information in a language that they understand. Whether it is a complaint or minor troubleshooting, you want to make sure that your concerns are clearly understood. As a result, it will be easier to build meaningful relationships with international online customers.
By providing multilingual customer service, you should eliminate problems, supports, which ultimately allows them to place more trust in your products, services, brands, and creates an excellent customer-centric experience for them.
There are many benefits of multilingual websites that you prepare to sell cross-border. And how to set up a Shopify multiple languages online store, here are some steps that you should know:
1. Have different international domains or subdomains
One easy way to make your store have different languages is by having multiple domains or subdomains for each country or region you targeted. For example, you set up your store at yourshopname.com and create a store on a different domain for different regions like yourshopname.au or yourshopname.ca. You also use subdomains as http://au.yourshopname.com or http://ca.yourshopname.com.
With these, you don't have to use translation apps or themes, and just use almost available themes to fill content in a different language. It provides a simple way to manage a language for each store.
It means your store has different stores in different domains. Moreover, you can use international domains when selling multiple languages with supported third-party translation apps. If you need more Shopify international domains, you can read the article for more detailed information.
2. Use Shopify multilingual apps
The easiest way that ultimately translates your Shopify store's content is to install a translation app. Shopify has several supported translation apps that you can choose from. It saves you from the troubles of opening multiple Shopify stores or from the efforts of using multiple themes either.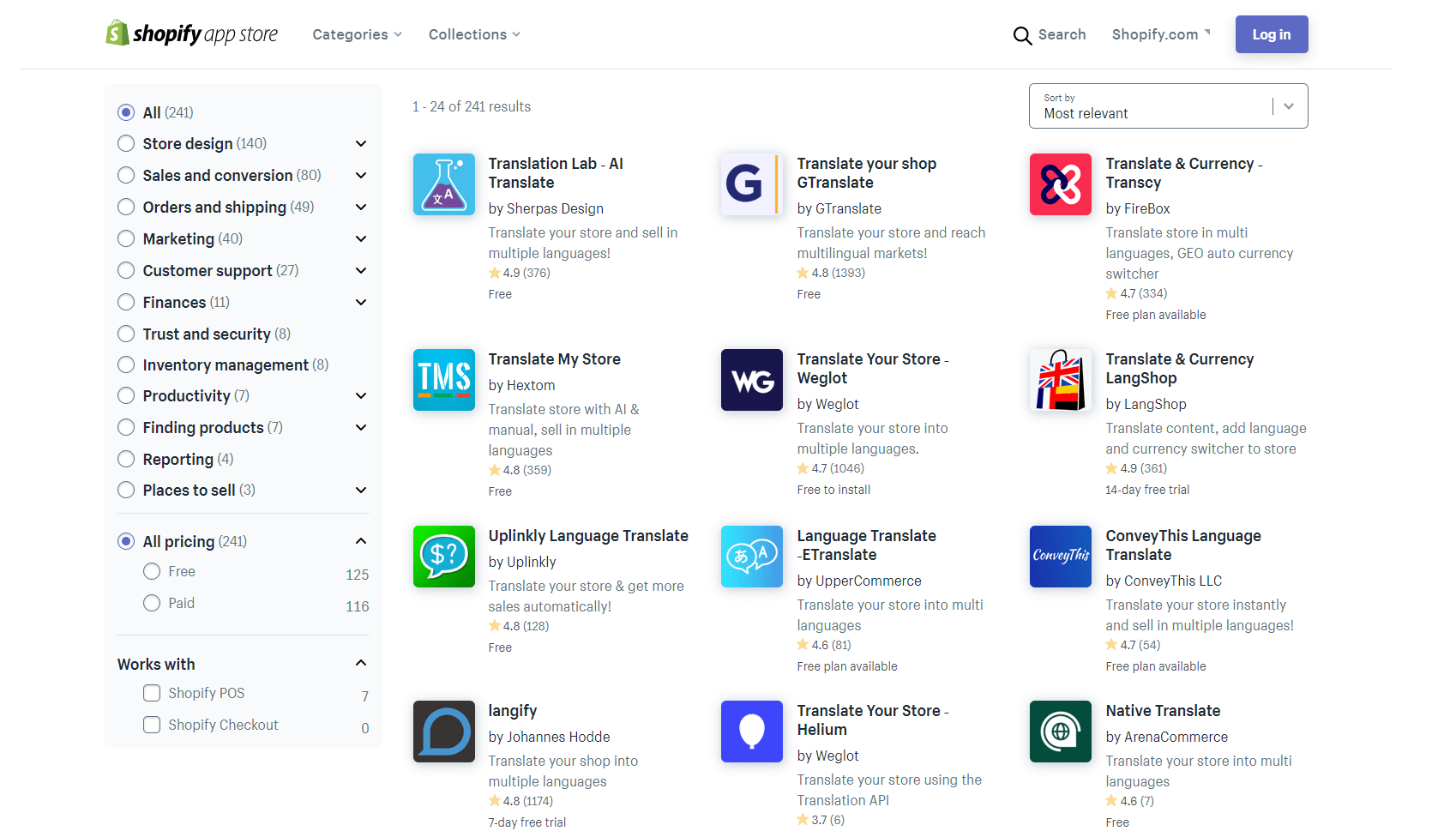 By adding multiple languages to your store with the help of applications is simple, all thing you need to do is add your target languages over your Shopify store in a matter of minutes.
So, which apps do you select? With Transcy, the multilingual and multi-currency solution goes against the grain when it comes to creating a multi-language site, meaning you can have your multilingual website and running up in just a few minutes!
With the exclusive features, Transcy helps your Shopify store to translate all types of content from one language to another:
Translate and manage content in a single place easily to reach markets & drive more sales
Third-party app feature for smarter, faster & bulk translations
Image translation to convert text and directly translate
Auto-update language translations to refresh content & save you time, efforts
Currency converter to sell in multiple currencies
Customer support: Transcy has a rigorous and dedicated support team who will always respond to any query from international customers.
There are many ways to make your Shopify multiple languages store to help your business to sell products globally. Cross-border demand as infrastructure and technology in the rest of the world catches up to support online activities.
Transcy - The ideal localization solution for all size businesses
Transcy is the most efficient way to assist you in multilingually translating your whole Shopify store content and converting your local currencies in order to provide localized experiences, increase sales, and scale globally.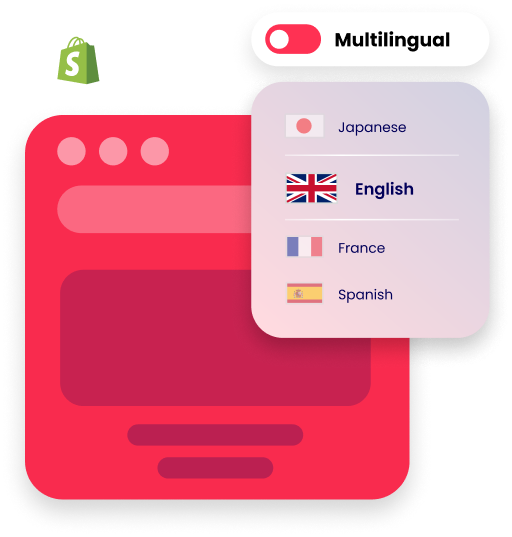 CONCLUSION
You can come across some other method that would allow you to make a Shopify multiple languages site.
To truly satisfy the expectations of overseas customers and boost your sales as a result, you need to consider building multilingual stores. The fact is
"There is no greater growth opportunity for e-commerce vendors than going globally."
Whether your business is a small brand or a big brand with thousands of products, you should be careful to analyze your visitor data and use the right tools to translate your online store. Are you ready for starting engaging international shoppers over the world and building a truly global brand?