Collect reviews from multiple sources with Ali Reviews 6.0
Shopify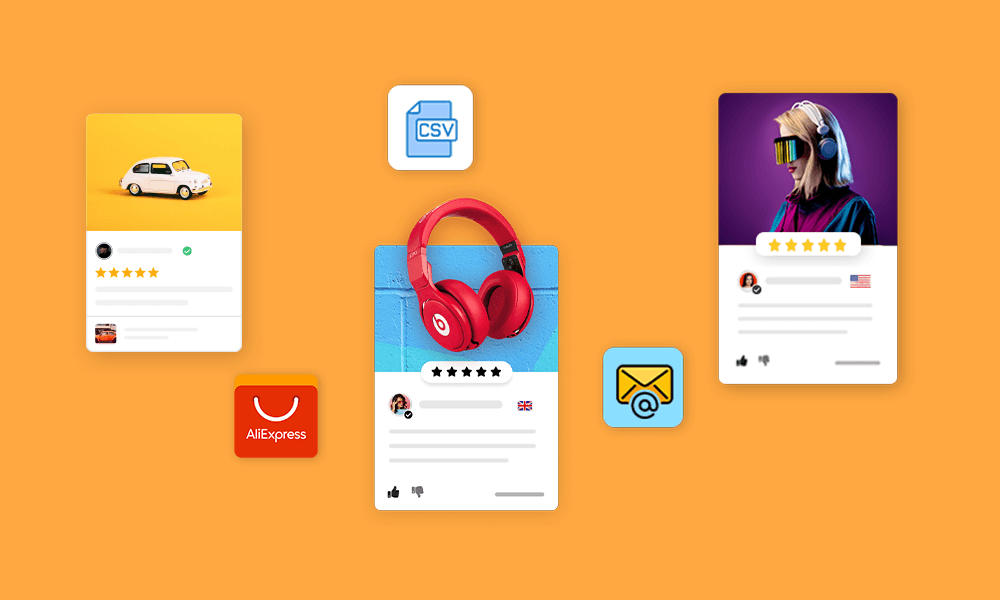 Reviews are like gold nuggets for every business. In The New Ali Reviews, we invented and upgraded smarter ways to help you gain more reviews in less time. Let's start!
Get reviews from AliExpress in seconds
The most important mission for Ali Reviews is to make the store filled with reviews. For newbie stores with few or no orders, where can you find reviews?
The answer here is AliExpress, the leading e-commerce marketplace where every product has its reviews from real customers. What Ali Reviews does here is import the reviews from AliExpress to your store's site.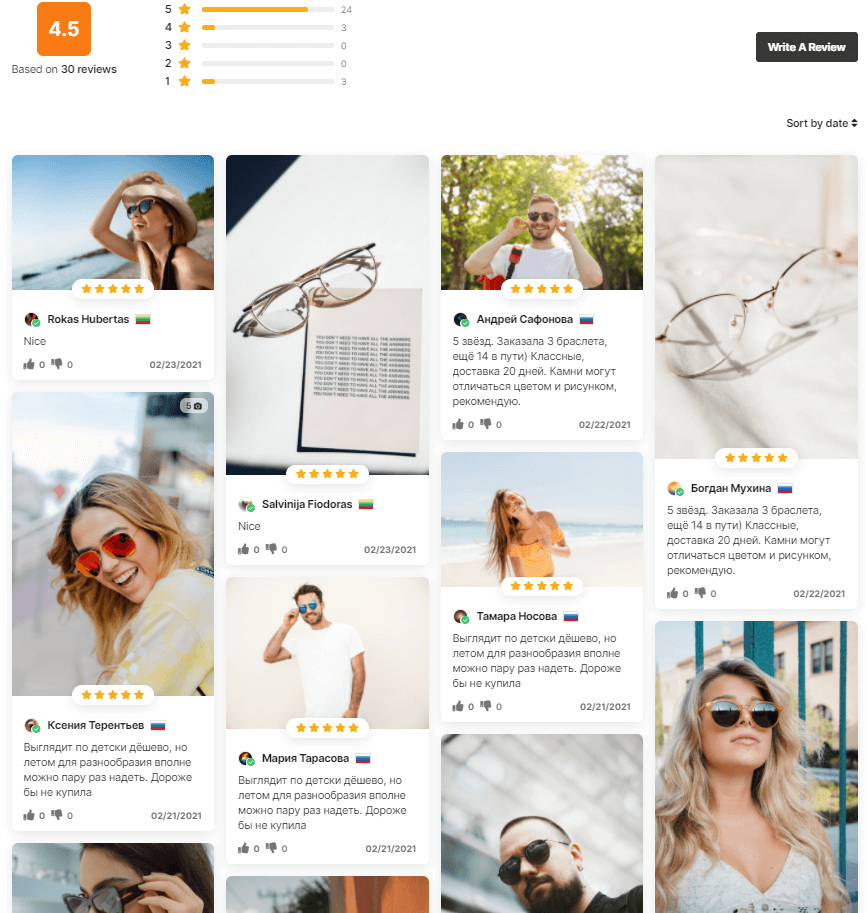 In case the product on AliExpress is too fresh and got no reviews, Ali Reviews can still solve it by sample reviews. Store owners can collect reviews from other platforms into CSV file and then import back to Ali Reviews.
Import sample reviews with photos
In the previous version, you can only import only-text reviews from CSV file but in The new Ali Reviews, you'll be able to insert photos to any products to make your reviews more eye-catching and attractive. Get instant photo reviews for products that lack reviews!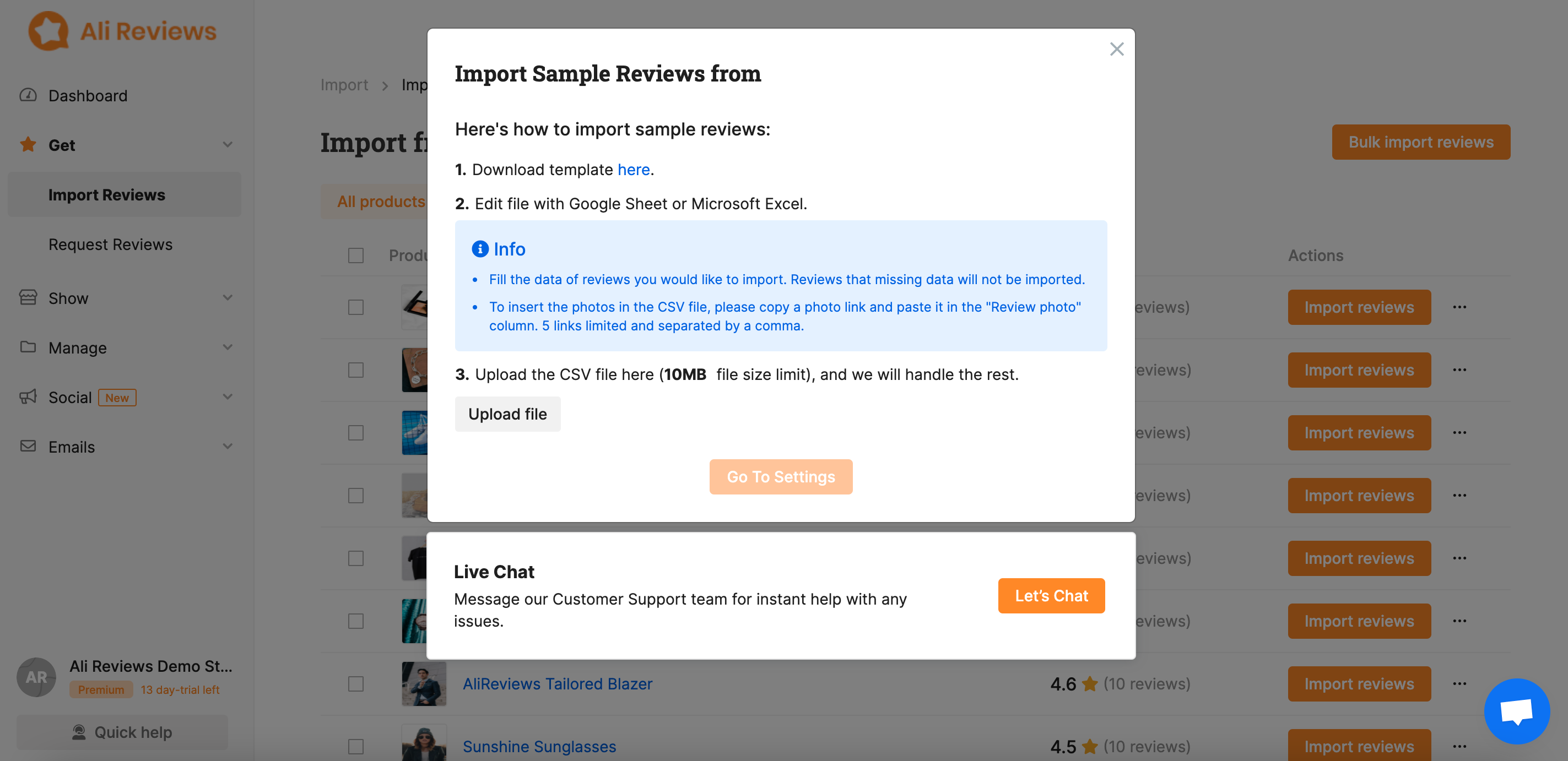 Collect reviews with set and forget review request emails
Ali Reviews even push the store's social proof building to the next further goal. That is nurturing the organic social proof. Ali Reviews helps store owners collect reviews from their customers by sending them automated and easy-to-submit Review Request Emails. Even better, you can freely customize to details to make your emails more branded.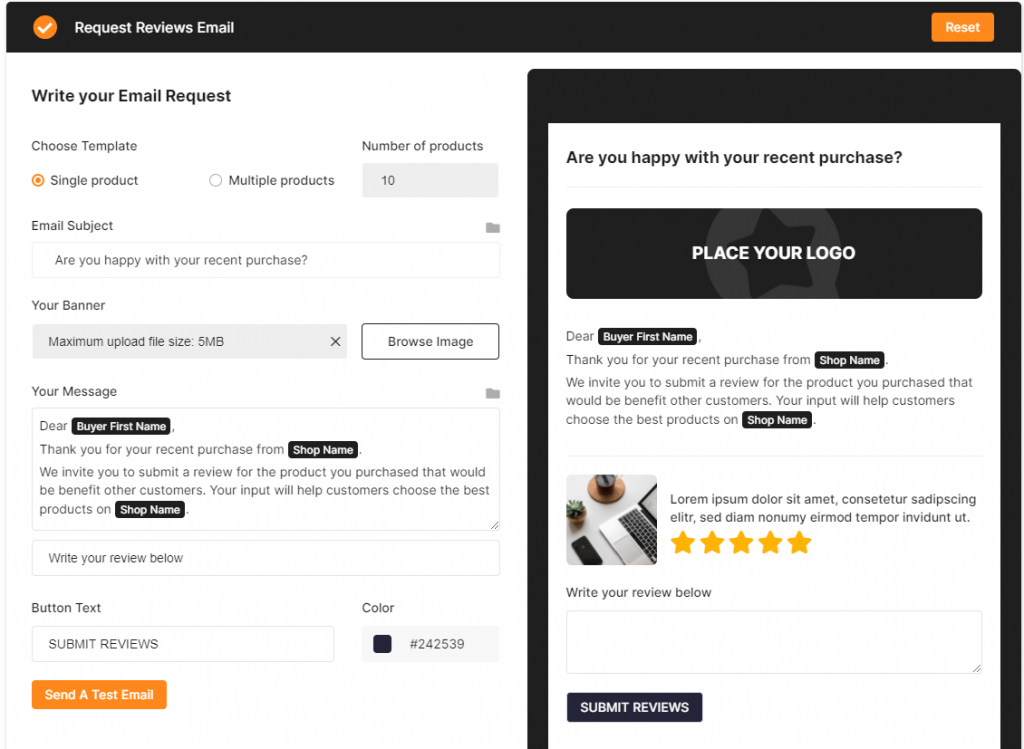 Customers usually forget to leave reviews after a purchase. However, their reviews are very important for merchants so you will never want to miss that source of reviews.
Therefore, Ali Reviews states that it can help store owners to build their unique social proof by following and persuade the customer to drop reviews.
Come from other review apps? Move to Ali Reviews smoothly!
Got reviews left at other review apps? Don't worry! You can migrate all of them to Ali Reviews without breaking a sweat! No adjustment, no hassle. Just with 1 click, you can regain all existing reviews from the previous app smoothly.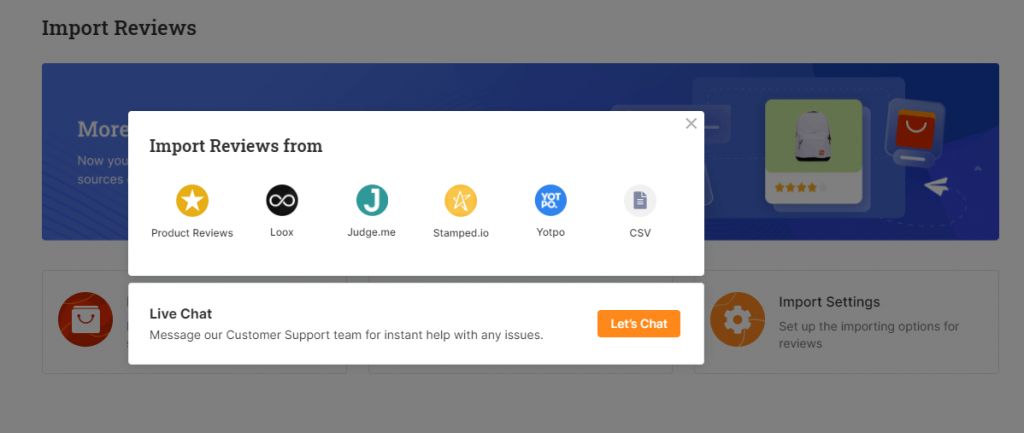 To master The New Ali Reviews, check out these helpful articles and start making best use of new features!
Let's make a review-wonderland impressive with Ali Reviews
You can't wait to put previews on your store? Don't miss out this app!
Import reviews in seconds & collect reviews through multiple sources
Showcase reviews beautifully with 9+ styles & layouts
Fully moderate & manage review contents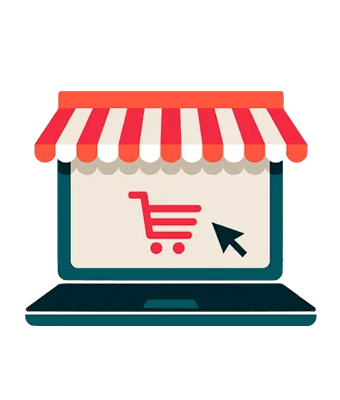 ? Stunning review showcase – The Complete Guide
? Show right reviews for right customers with Display Conditions
? Drive high-quality traffic to site with Rich Snippet and Google Product Rating