How to show right reviews for right customers with Display Conditions
Shopify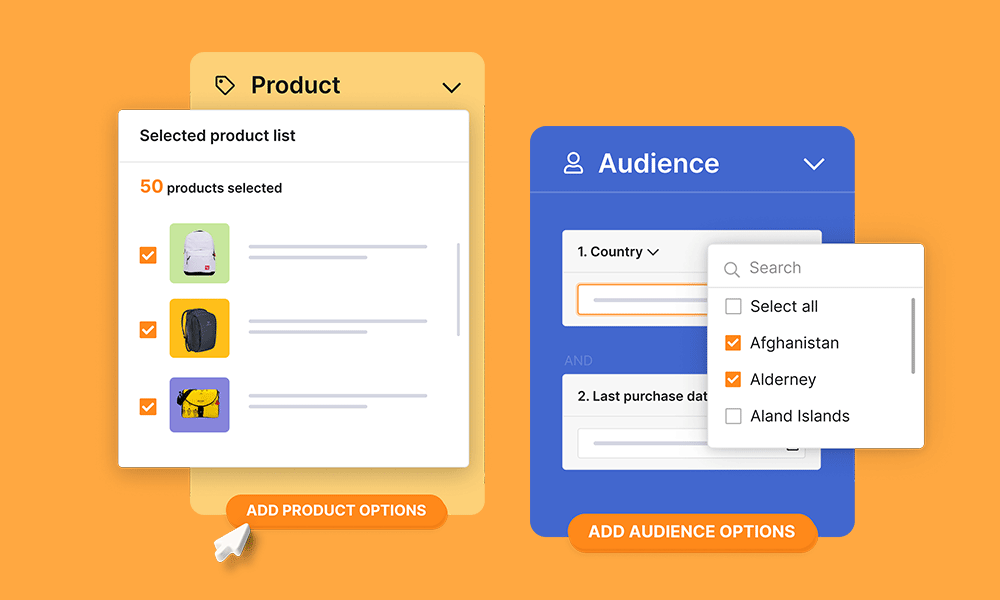 You gather as many reviews as possible and show them off attractively. But have you ever wondered if you can target the right reviews for the right customers to bring more purchases?
Let's break it down: Your store welcomes shoppers from all over the world with different needs and on-site actions. How to display personalized reviews based on customer profile and behavior to boost sales performance?
Ali Reviews lets you do that with Display Conditions!
Start your Shopify 14-day trial with FireApps
Did you know Shopify is now accounting for 20% of the e-commerce business.
Over 2200 merchants open their Shopify store everyday and 50% of them have a repeat purchase. Join them today!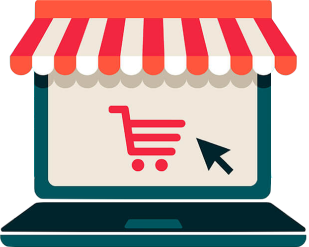 What are the ultimate benefits when using Display Conditions?
Upsell desired products
Increase average order value
Increase conversion rate and decrease cart abandonment rate
Get more global sales
By the end of this guide, you'll learn how to use Display Conditions thoroughly to showcase reviews efficiently with Ali Reviews.
Product Options – Proactive social proof
This setting lets you proactively pick the products to display reviews for each review widget based on smart filters.
First, if you decide to display reviews of all products on a widget, then you can stop there. But in case you want to specifically promote some products and boost their sales, we offer 2 types of product options: Static Trigger and Dynamic Trigger.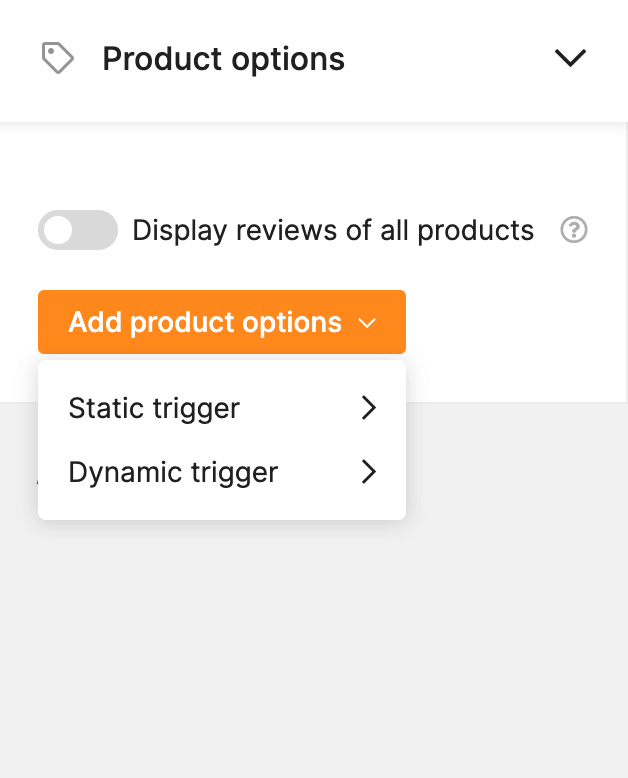 1. Static Trigger
Only display reviews of key products you want to promote or newly-launched products to increase their visibility on-site and drive more purchases.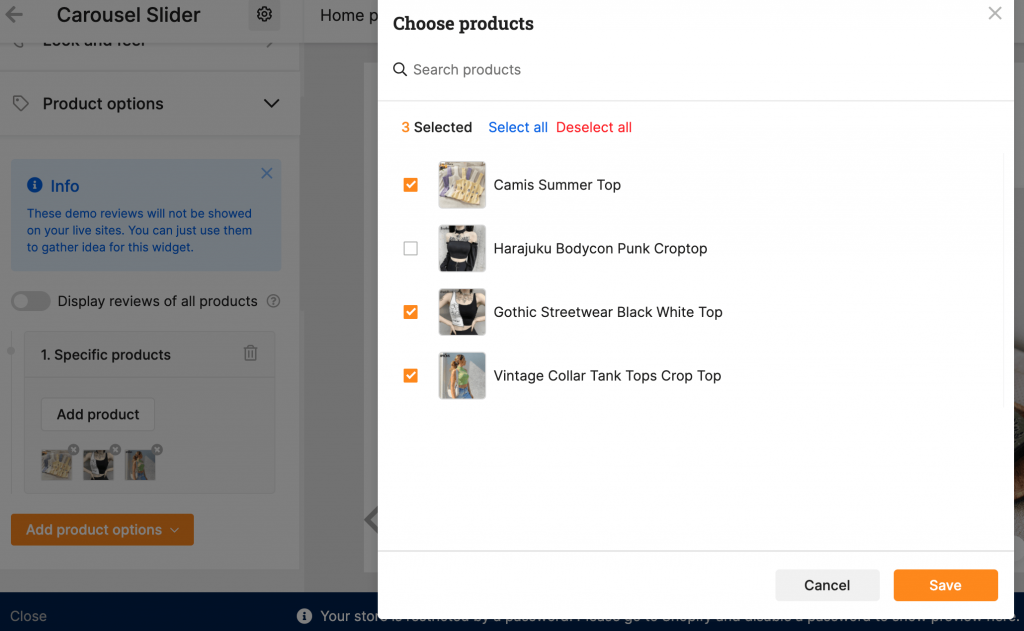 2. Dynamic Trigger
Show reviews of products that have been put in cart to prevent abandoned carts and increase conversion rate.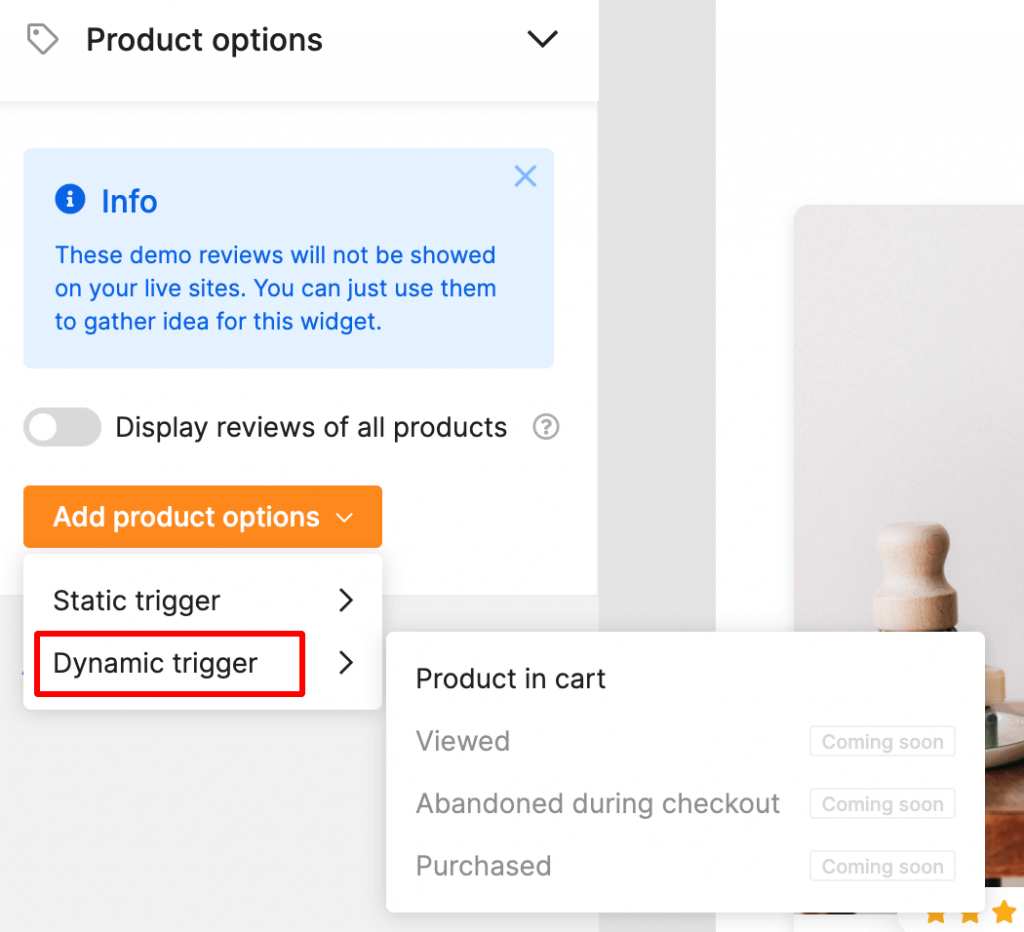 More dynamic triggers based on customer behaviors are coming soon in the next update for your various purposes.
Audience Options – Personalized social proof
In Advanced settings below Product options, we have the Audience option for showing review widgets based on individual customer profile.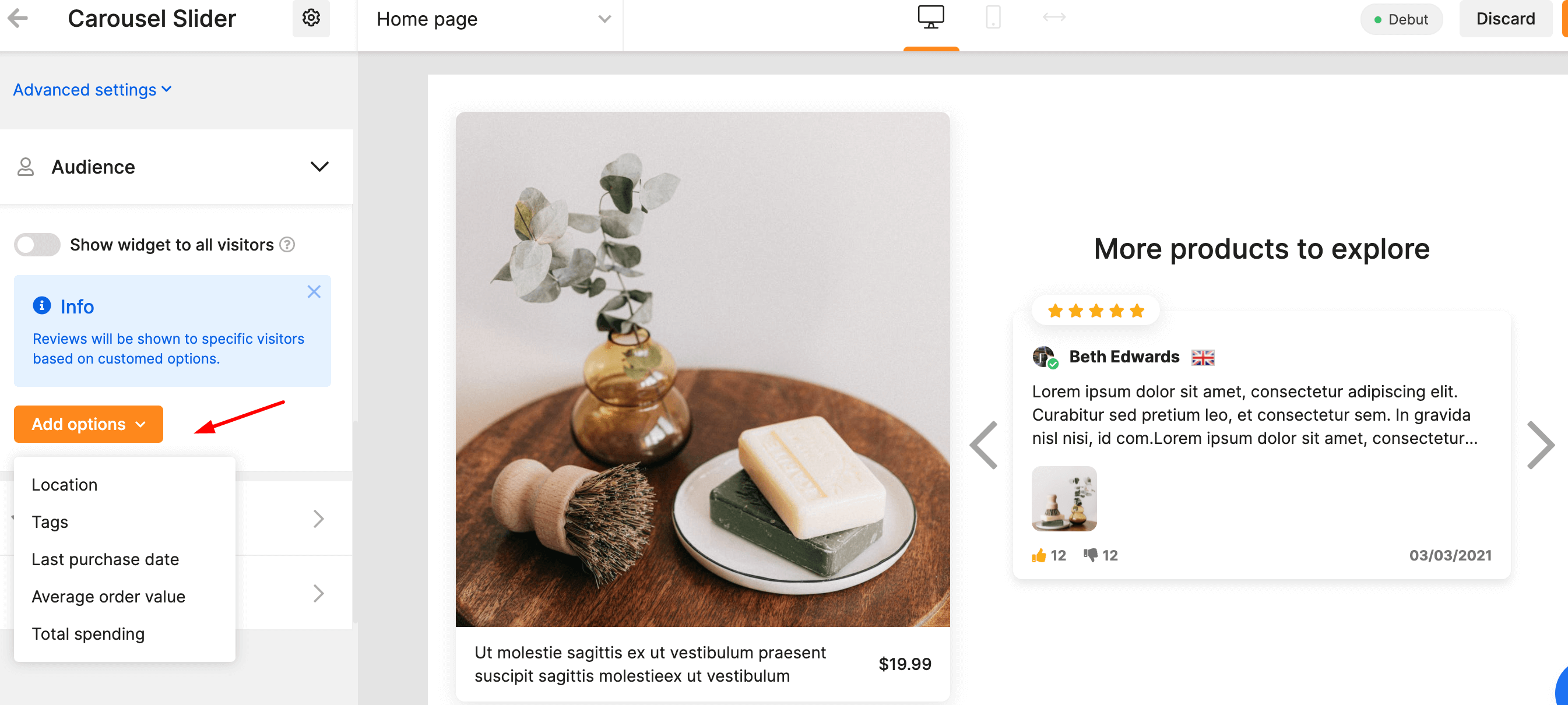 1. Go global by location
Display each review widget for different locations of store visitors. Make your store well-adjusted to serve across borders and get more global sales.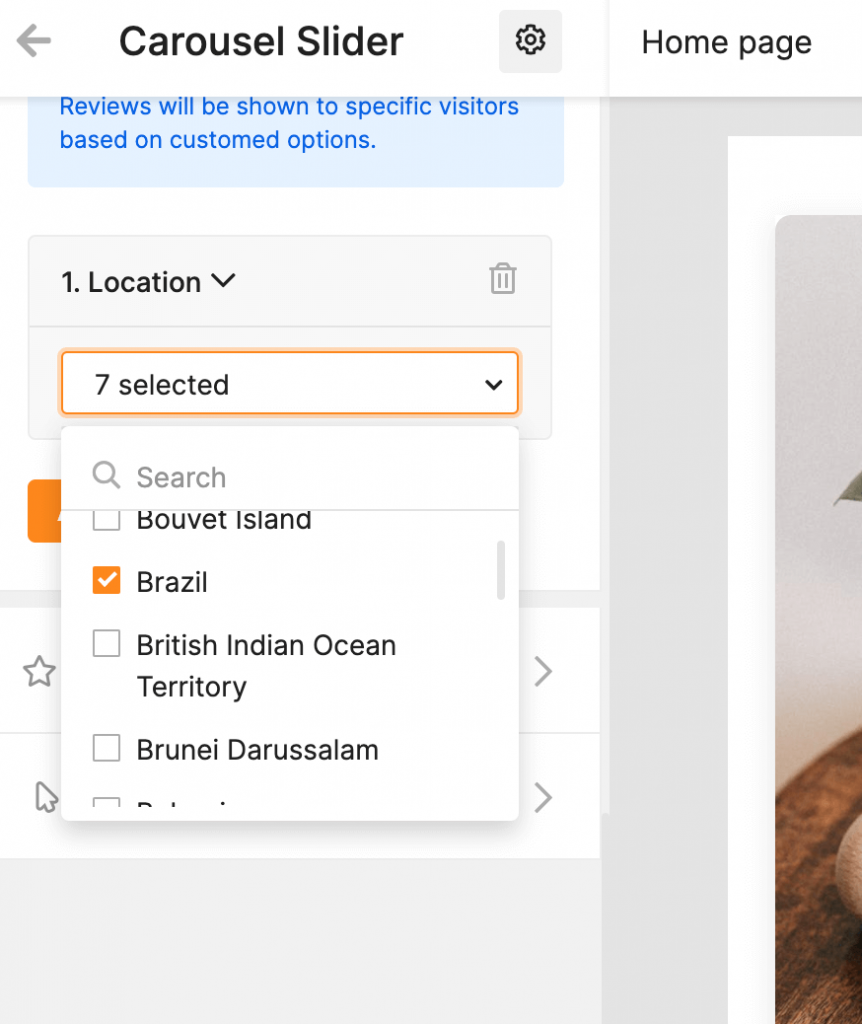 2. Other powerful personalized filters
We also let you custom additional filters such as Last purchase date, Average order value, Total spending and Tag to help social proof approach exactly to different customer segments.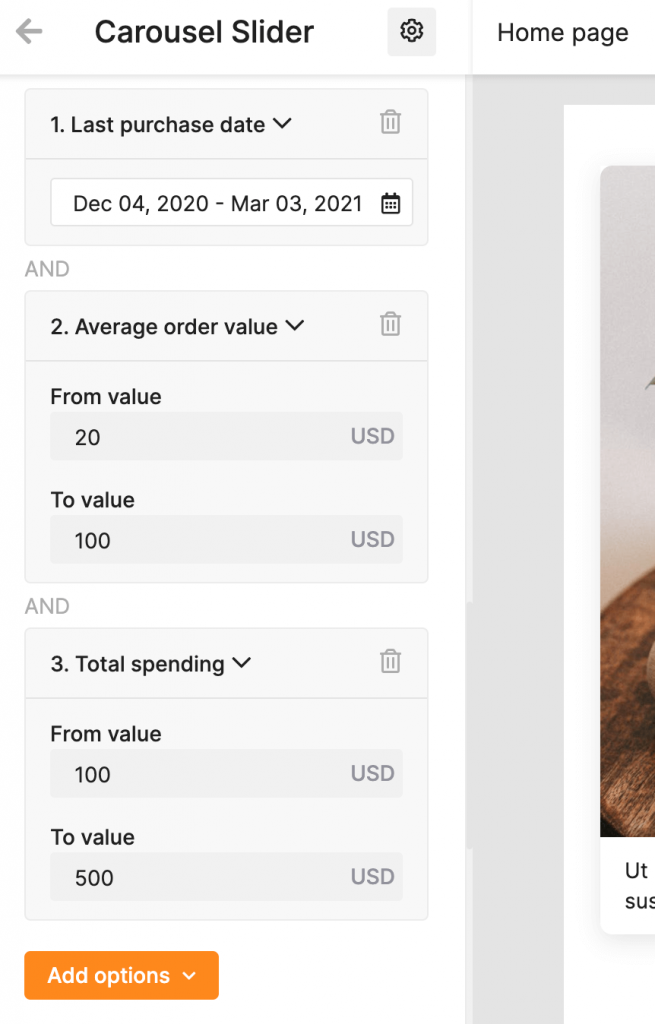 Combine both to maximize efficiency
Pro tip from our experts: You can combine both Product option and Audience option to make your social proof reach customers more accurately.
Display conditions is a unique feature that we've been working on to resolve our customer pain points on leveraging social proof efficiently. Now try it out to bring your social proof to the next level!
To master The New Ali Reviews, check out these helpful articles and start making best use of new features!
? The easiest ways to collect reviews from multiple sources
? Stunning review showcase – The Complete Guide
? Drive high-quality traffic to site with Rich Snippet and Google Product Rating