3 Proven strategies on how to find products for selling on Shopify?
Shopify
With a growing number of stores, more and more budding entrepreneurs want to start selling on Shopify. Why is it a popular eCommerce platform? Is it right for you? If yes, how to sell on Shopify?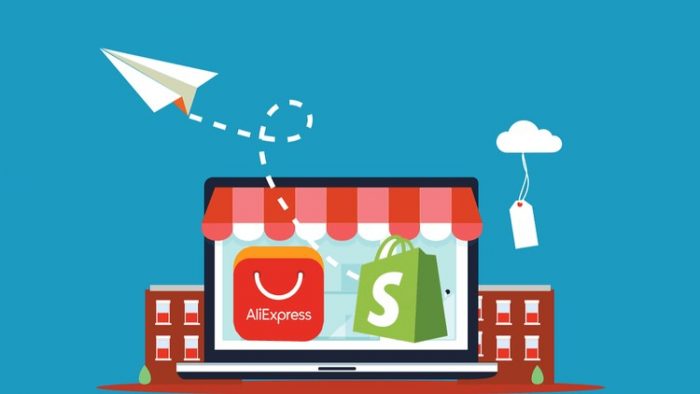 Coming up with a great idea for a product to sell online with occasionally strike when you least expect it. Many times though, it's something you need to be proactively on the lookout for. Here, we've compiled a list of the best resources to give you direction and get you started.
What is the pricing mechanism?
" Pricing isn't a decision you only make to get once."

Start your Shopify 14-day trial with FireApps

Did you know Shopify is now accounting for 20% of the e-commerce business.

Over 2200 merchants open their Shopify store everyday and 50% of them have a repeat purchase. Join them today!
Setting the right prices for your products is a balancing art. How are you setting products for selling on Shopify? Pricing varies depending on demand and moment. If the people demand increases higher and higher, the suppliers are less than before, so the product's pricing increases too and the contrary. But don't forget to compare it with your competitors!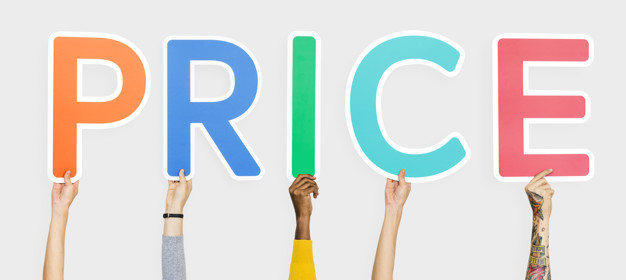 Pricing your products is one of the cornerstone decisions you'll make it because it impacts almost every aspect of your business. Your pricing is a deciding factor in everything from your cash flow, to your profit margins, to which expenses you can afford to cover.
What types of products for selling on Shopify?
Regardless of which industry you are in, there are two types of products you can sell:
Commoditized products
Niche products
1. Commoditizied products
"Commoditized products are essential, high demand, or popular goods or services that can be physical or digital products. These are products that everybody needs."

Commoditized products are what make up the majority of online sales. Think of anything you buy at Walmart, Amazon, AliExpress that has a big brand behind it – food, golf clubs, clothes, kid toys, etc,…
So do you choose the "hot trend" products to sell? Maybe yes or maybe no depends on your purpose. Hot products will make your business increase revenue in a short time, at the right time. Then, the market has another one replacing it, your competitors have chances to occupy and beyond overtime. Trends will come and go and it's tempting to ride on the coat-tails of the latest craze.
2. Niche products

"Niche products are goods or services that serve a specific customer base and product category."

In many instances, there are unique, one-of-a-kind, or handmade products, making them some of the most popular items bought online.
Niche products are often made in small batch runs or on-demand. Think unique beaded necklace, Bluetooth earphone, or leather iPad case.
However, many store owners sell a combination of commoditized products and niche products to increase their profit margin.
Offering only commoditized items, especially if they are popular products sold on major online marketplaces like AliExpress, Amazon,…, will make it extremely difficult to become successful.
Larger online retailers and marketplaces can buy items in large quantities, which makes for more profitable products. But, chances are your startup won't be able to compete right off the bat.
Instead, offer commoditized and niche products to your customers while delivering an on-brand experience to set your online shop up for success.
Besides, there will have self-indulgence products is that you are interested in with these products. For example, your hobby is archery, you realize that this game is not popular so, you build a store to launch bows for selling on Shopify. These self-indulgence products are following by your hobbies, happiness.
Use helpful apps for supporting and selling on Shopify easily
Google Trends, is a free service provided by Google that shows you the latest trending search topics. The total global search volumes for chosen terms and can reveal a lot of interesting dropshipping niches if you're prepared to do some digging around!
Shopify is very flexible and easy to customize. With a large number of Shopify apps, you can extend the functionality of your online store for you to support and help you research key products that you are looking for.
An app will help you enhance your Shopify store and embrace new technology trends to help you keep up and survive the eCommerce industry. We highly recommend Ali Hunters app, it helps your store search for any product data from AliExpress suppliers and other Shopify stores. Finding to sell potential products to maximize revenue, Ali Hunters provides over 300,000 Shopify stores data. It helps you get more ideas and trending products from our thousands of fresh and high-quality eCommerce products.
In this market, not only you should app to search idea products but also these apps help you build trust and social proof for your store as Ali Reviews from FireApps. Ali Reviews is a top-premium app for eCommerce using with strong features: import reviews in bulk by CSV, display trigger buying action with review pop-ups, collect authentic reviews via email campaign,… Over 40,000 merchants are using it and you choose it too.
Shopify stores, you have infinite access to 4200+ Shopify apps as of today. From marketing, sales, inventory management, analytics – there are different apps that you can use to help your store ready to scale and grow.
IN CONCLUSION
Overall, Shopify eCommerce is a very promising business model. It's even more promising when you choose the right type of products for selling online so that you can get more sales. The good thing is, what works for you might not work for others, so you don't need to worry so much about competing sellers who might be inspired to follow your chosen path.
All about that you will know more Shopify: 6 Must-know things for every Shopify beginners.
Launch your Shopify store now! https://www.shopify.com/