The ultimate guide to get more reviews for your Shopify store
Shopify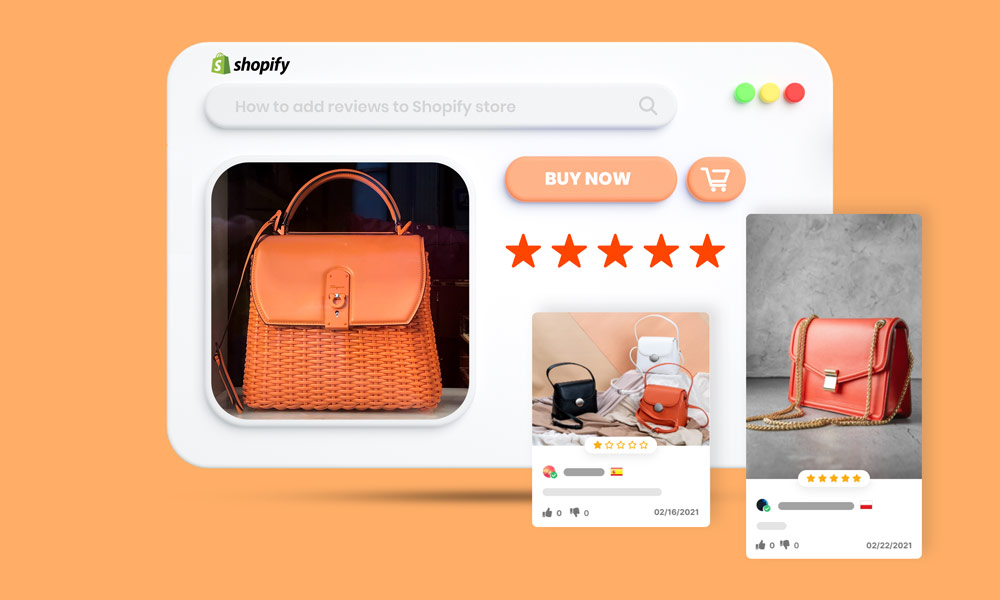 Without product reviews right next to your product, visitors will lack the proof and confidence to make a purchase.
Indeed, 90% of customers say that their buying decisions are influenced by online reviews.
Just sitting and waiting for your customers to take the initiative, and give your product a review may not be the most efficient way to build social proof for your Shopify store. The big question is how to add reviews to the Shopify store? In this article, you'll find the most detailed ways to get more product reviews apps with Ali Reviews!
Let's make a review-wonderland impressive with Ali Reviews
You can't wait to put previews on your store? Don't miss out this app!
Import reviews in seconds & collect reviews through multiple sources
Showcase reviews beautifully with 9+ styles & layouts
Fully moderate & manage review contents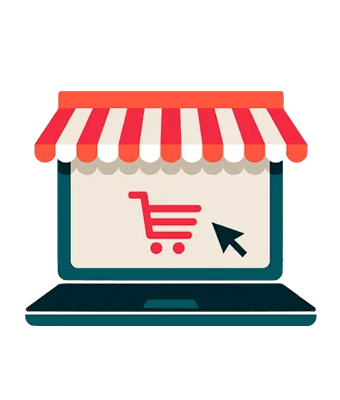 Make it easy to write reviews on the site
Time is precious. And in fact, many customers just aren't going to sacrifice their time to write a review on your site after purchase. So, you have to make the process simple. There's nothing more annoying than logging onto a site and not knowing how to reach a certain page. In this case, it's about making it easy for customers to leave a product review.
Ali Reviews makes it visible to shoppers to see the "Write a Review" indication. They remind the customer several times throughout the page, making the reviews an active part of their selling point.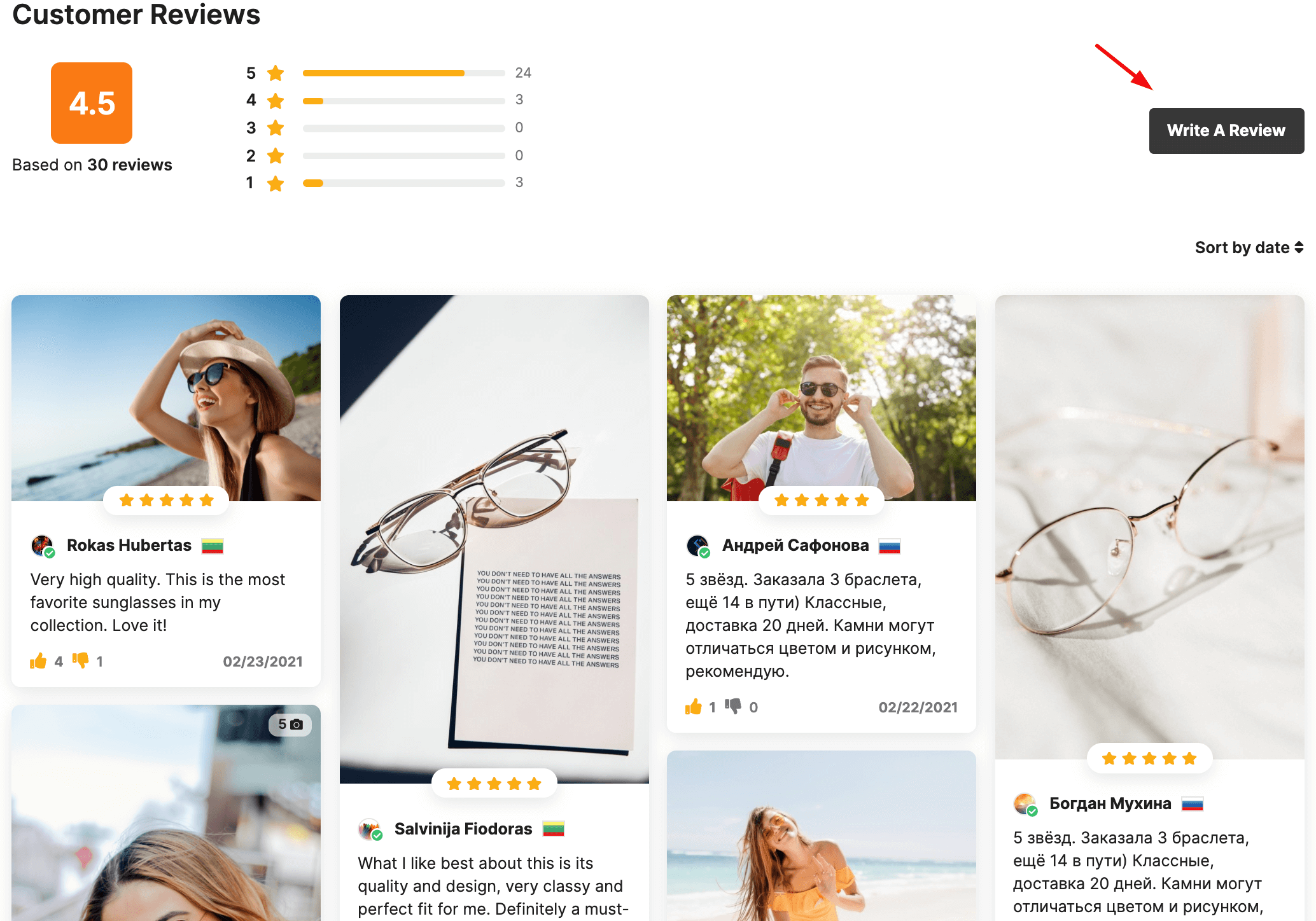 If you come across your competitor's impressive review page and want to know which app they used, you can use Koala Inspector to discover which review app they are using. It is highly likely that you will find that many of them rely on Ali Reviews.
Ask for reviews by emails
After receiving a product, your customers can't leave you a review if they don't know how to do it or if it feels like a huge task. Make it easy and accessible so that people can write reviews in a matter of seconds. Ali Reviews lets you easily schedule an automated email requesting a review to the customers soon after they have purchased your product.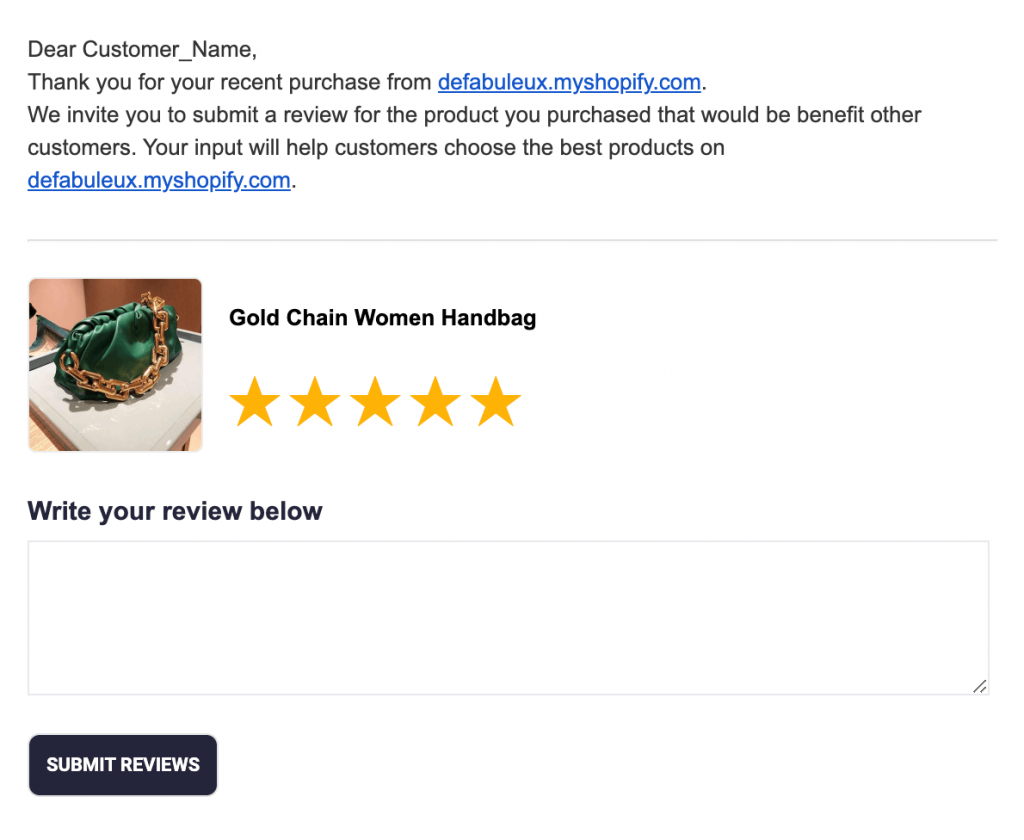 Customize email header and footer
Through your Ali Reviews settings, you can customize your shop name, shop email, and footer information to make your email more professional and reliable.

Customize email appearance
This includes your logo, email subject line, main message, and button text/color. This section allows you to express the voice of your brand to persuade happy customers to leave you a review right away.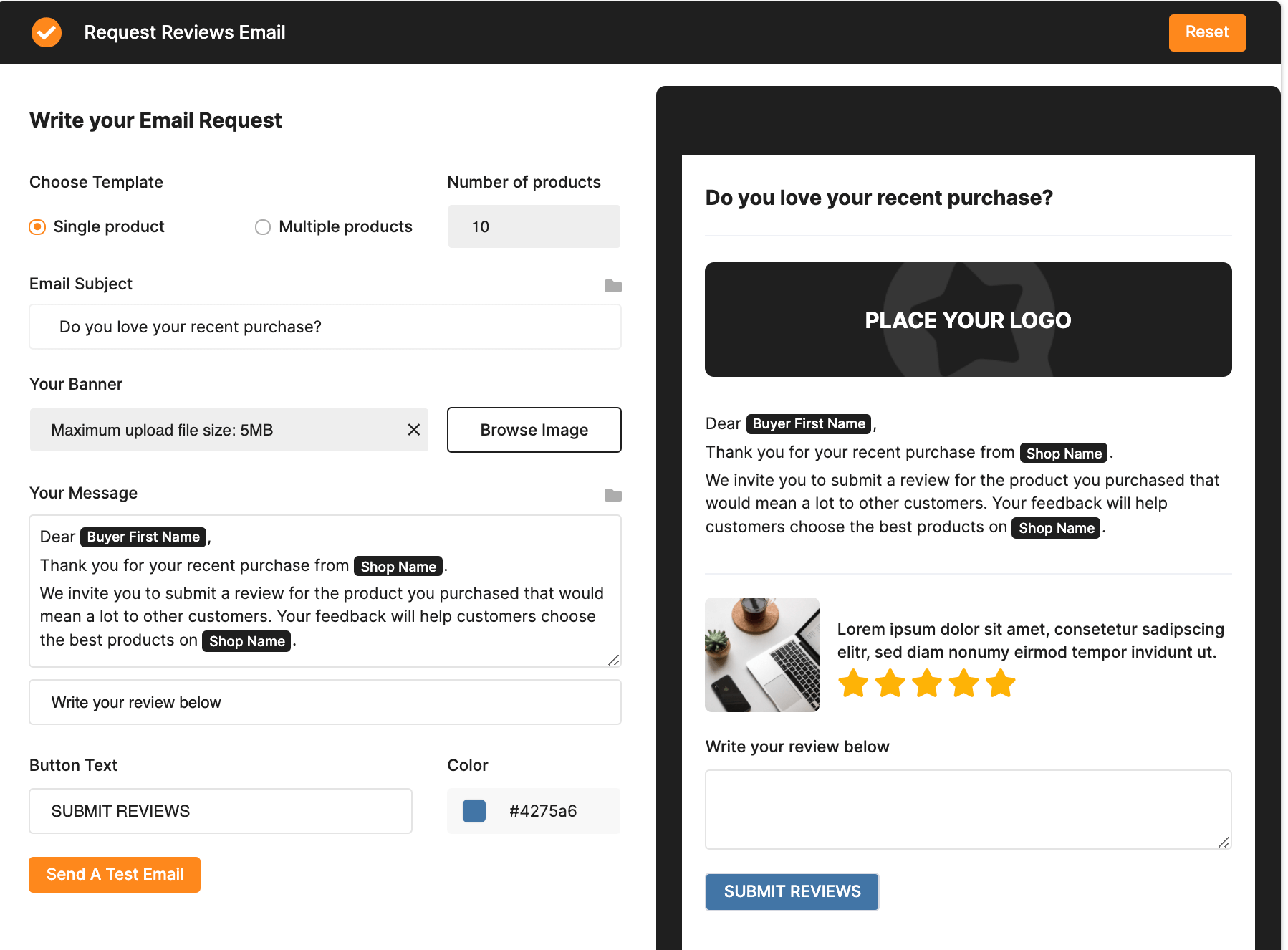 Schedule review request email
The Email Automation Campaign section allows you to schedule automated emails for all orders. You can choose time to send automated review request emails based on the day order is fulfilled.

Since international shipping may not be the same for all countries, you can customize the Country Timing to make sure your emails reach customers at perfect timing, after they have received their product.
Set a reminder email
Reminder emails are emails sent after the first review request email, asking your customers to write a review again.
Usually, customers would be willing to review your product happily. But if your first review request email arrived when they were busy or haven't had a chance to try the product yet, you need to send follow-up emails to remind them.
In the Email Automation Campaign section, click on Set next email to schedule your next email. Reminder emails often happen a couple of days after the first email but it's advisable to send it no later than 7 days so customers don't forget what they bought.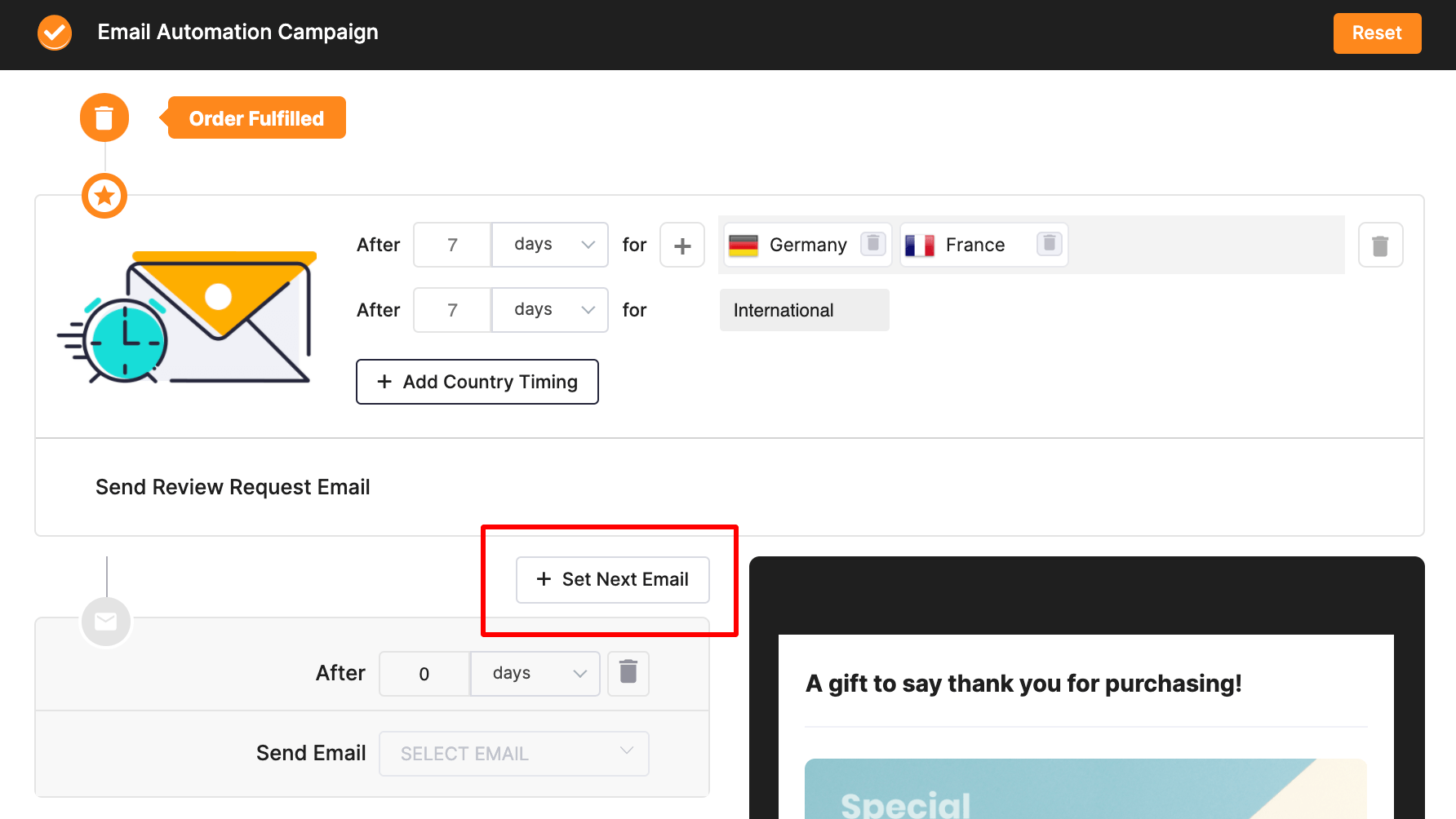 Import reviews from AliExpress

The most important mission for Ali Reviews is to make the store filled with reviews. For newbie stores with few or no orders, where can you find reviews?
The answer here is AliExpress, the leading e-commerce marketplace where every product has reviews from real customers. What Ali Reviews does here import the reviews from AliExpress to your store's site.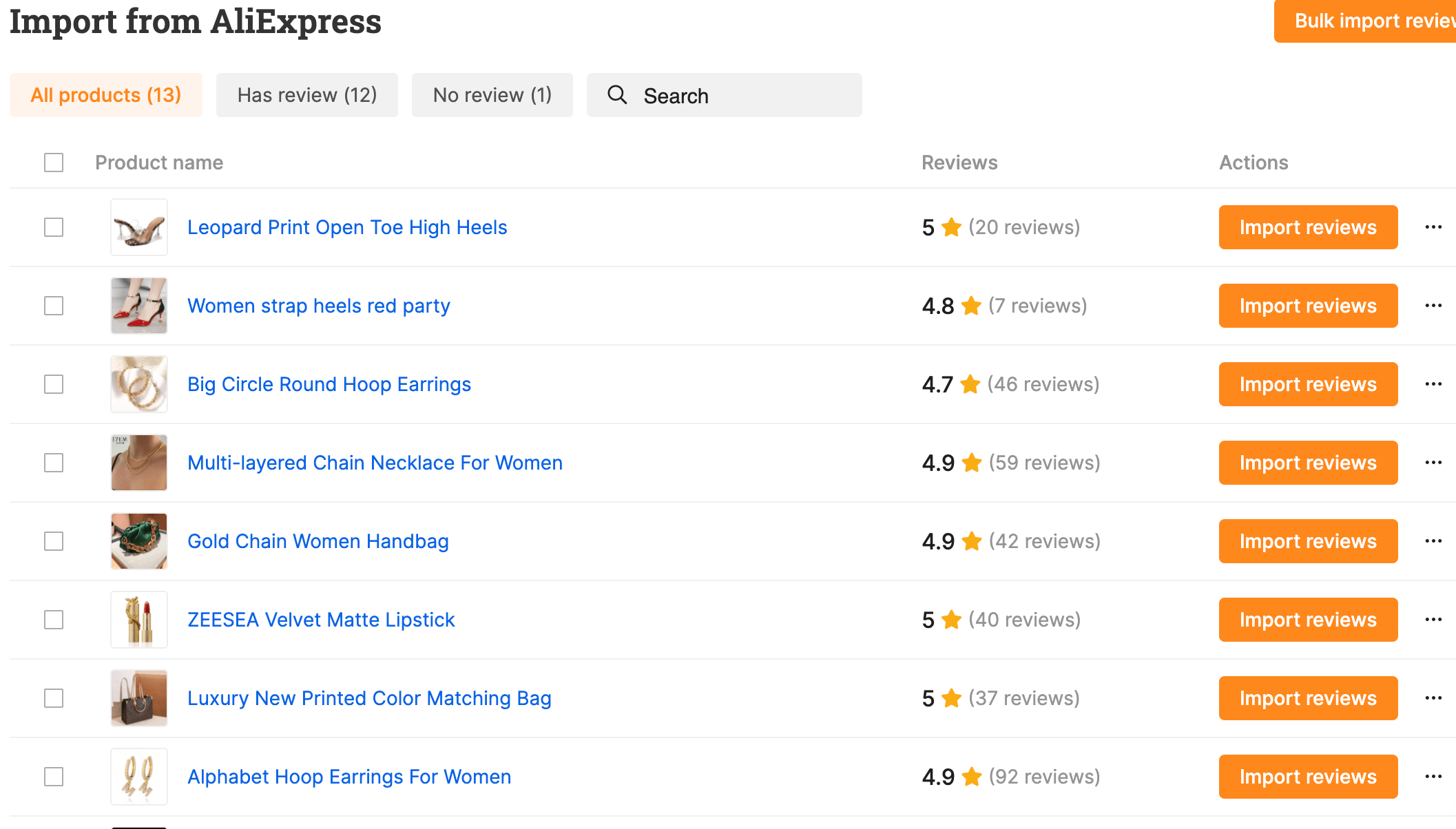 In case the product on AliExpress is too fresh and got no reviews, Ali Reviews can still solve it with the next solution so continue to read on!

Import sample reviews with photos
Other than AliExpress importer, we've got you another way to add reviews to the Shopify store. That's to Import sample reviews with photos. So how does it work?
Simply put, Ali Reviews has collected about 6,000 sample reviews in many languages and put them in a CSV file. All you have to do is to download this file and edit content or add images if necessary and upload the edited file back to Ali Reviews to add reviews to multiple products at the same time.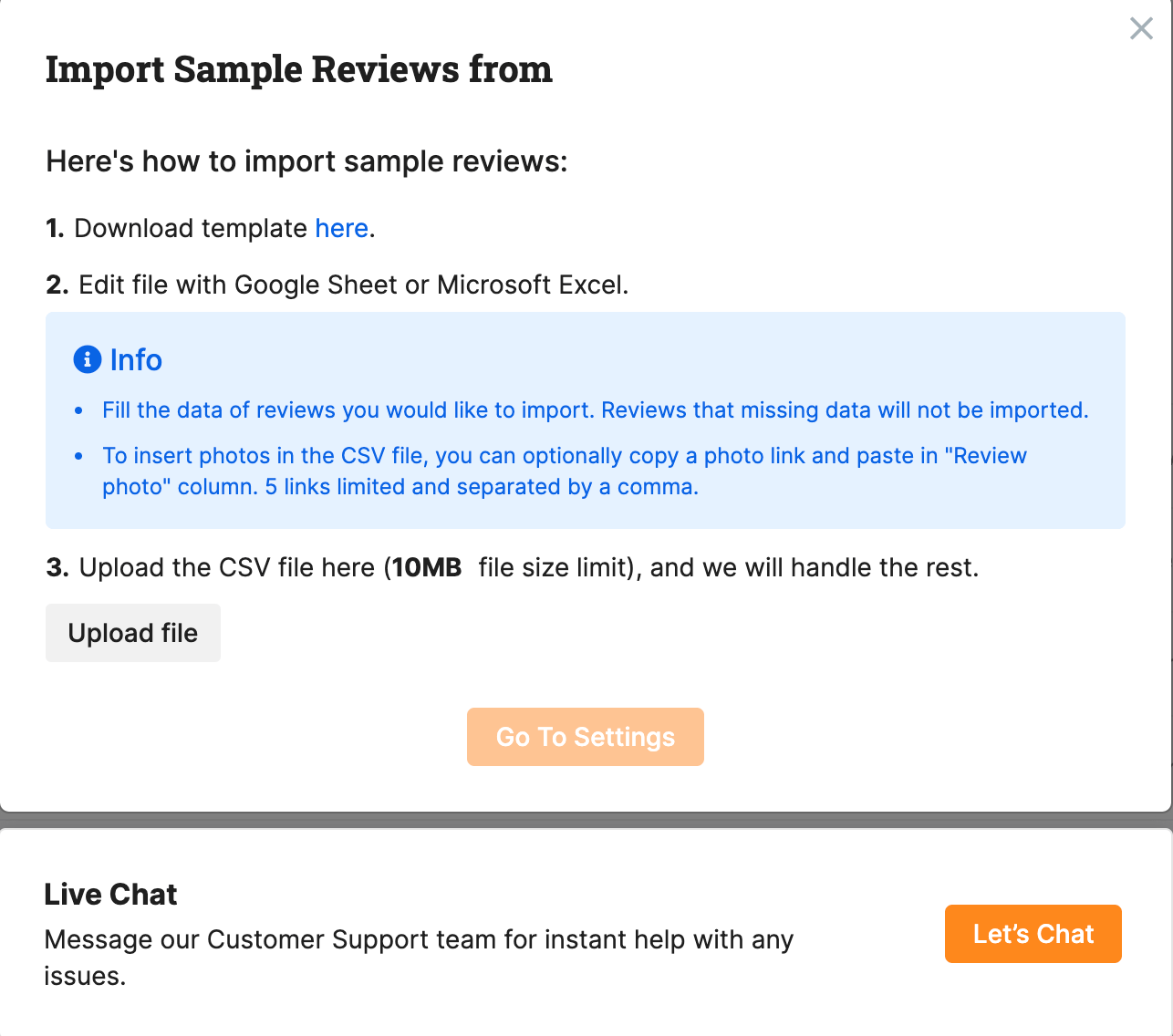 The question is when will you need to use this feature?
When your store has tons of products and you can't add reviews to each product one by one, save your time by adding standard sample reviews to these products all at once!
Move reviews from other apps to Ali Reviews
You used another review app before switching to Ali Reviews and got reviews left at other review apps? No worries! You can migrate all of the previous reviews to Ali Reviews without any difficulty! No adjustment, no hassle. Just with 1 click, you can regain all existing reviews from the previous app smoothly and keep on building social proof with Ali Reviews.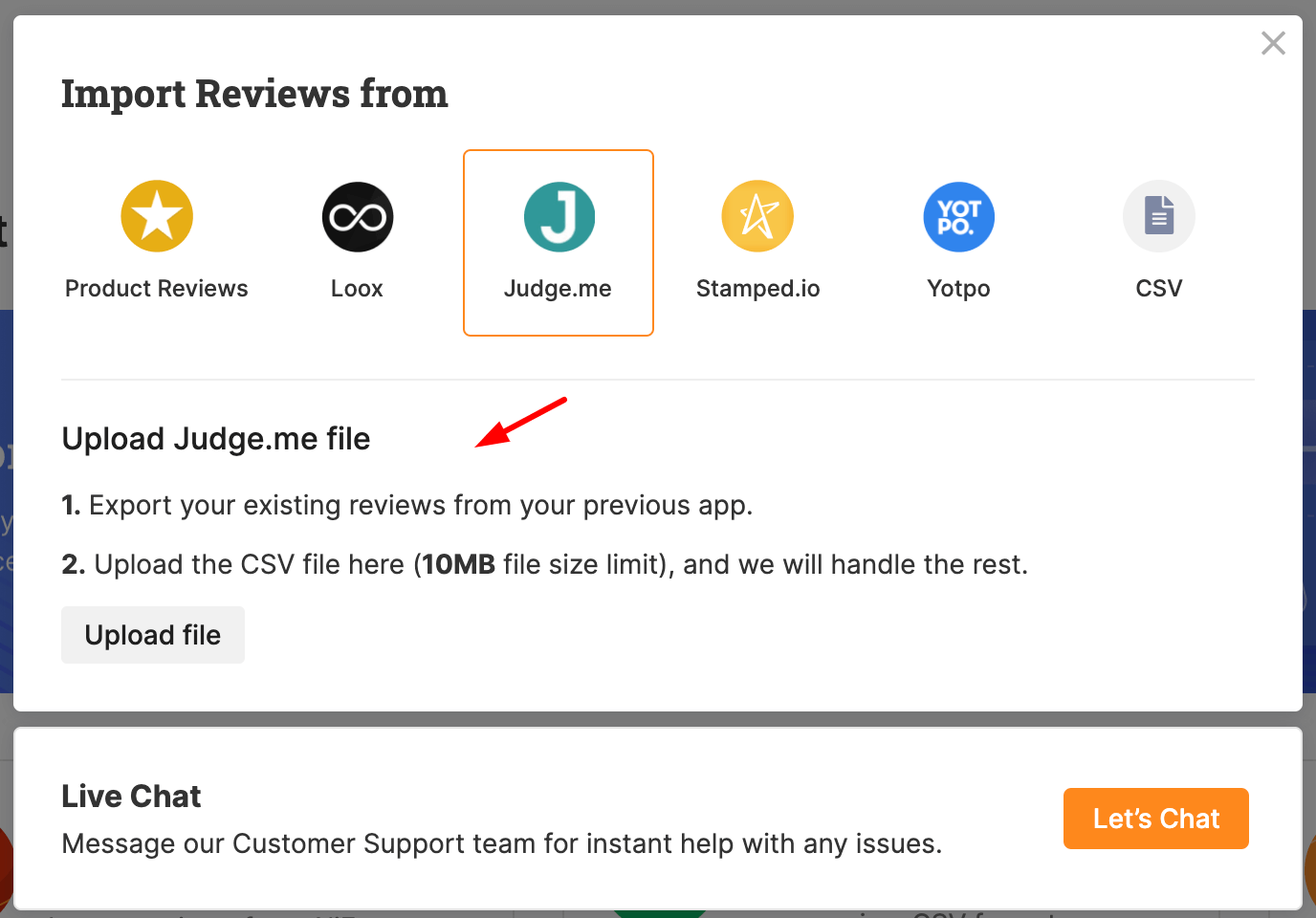 Now, get some reviews for your store!
Product reviews are one of the best ways to build trust, increase conversions, and improve your SEO for your Shopify store. Throughout this guide, have you figured out how to add reviews to the Shopify store? Apply them to enrich social proof for your store, gain trust and drive more sales!
Let's find out more about the world of e-commerce here Fireapps
By the way, you may find these articles helpful for your business:
?Detailed guide on how to import AliExpress reviews to Shopify store