Detailed guide on how to import AliExpress reviews to Shopify store
Shopify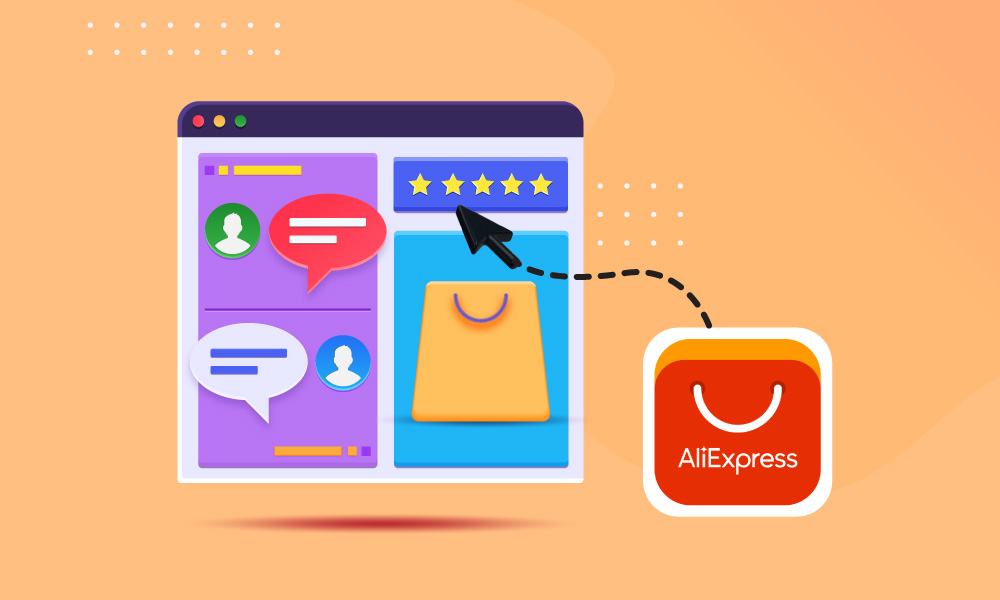 Ali Reviews helps merchants import AliExpress reviews to Shopify stores with ease. Fundamentally, Ali Reviews' features assist in collecting organic reviews and the bulk of reviews from available sources. Place them beautifully on pages to attract visitors. From there, you can develop a reliable and highly converting store fast and seamlessly.
To dropshippers, collecting reviews into Shopify is just an essential move. That's why Ali Reviews offers additional features to win this game.
Start to import AliExpress reviews to Shopify with these steps on getting more conversions.
Look through the best Shopify Import AliExpress Reviews
New stores and stores with few customer reviews can have a tough time gaining customers' trust and promoting their businesses.
As a result, Shopify product reviews apps for importing AliExpress reviews were created to make the process faster and easier. The following are our 5 best Shopify import AliExpress reviews apps options.
Overall rating: 4.9 stars from over 7000 reviews.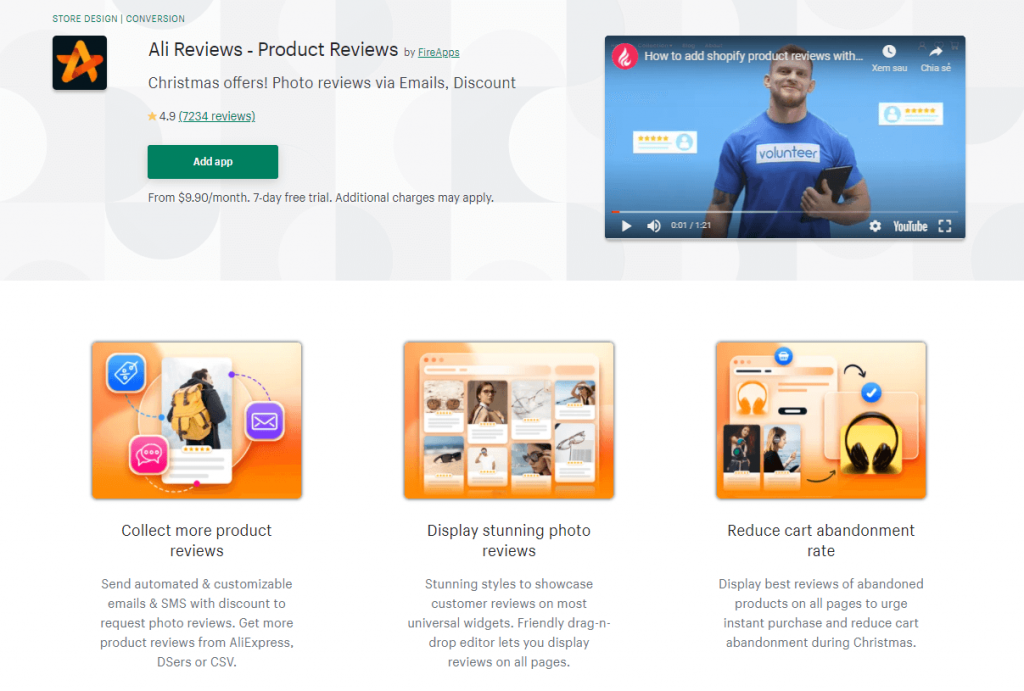 Key features:
Bulk import of 100+ product reviews and photos for multiple products at once.
Collect reviews in a variety of flexible ways: Import from AliExpress, CSV on autopilot, DSers, and so on.
More than 9 review widget styles are available to make reviews stand out and look more professional.
Auto Update Reviews feature to get the latest AliExpress reviews to flow into your store.
Easily migrate reviews from other review apps like Loox, Judge.me, Yotpo, Stamped.
Share reviews on Facebook, Twitter, and Pinterest.
Integrate with Ali Orders, Oberlo, and more.
Pricing:
7-day free trial
Starter: $9.90/month
Essential: $19.90/month
Premium: $49.90/month
Enterprise: $99.90/month
Overall rating: 5.0 stars from over 6000 reviews.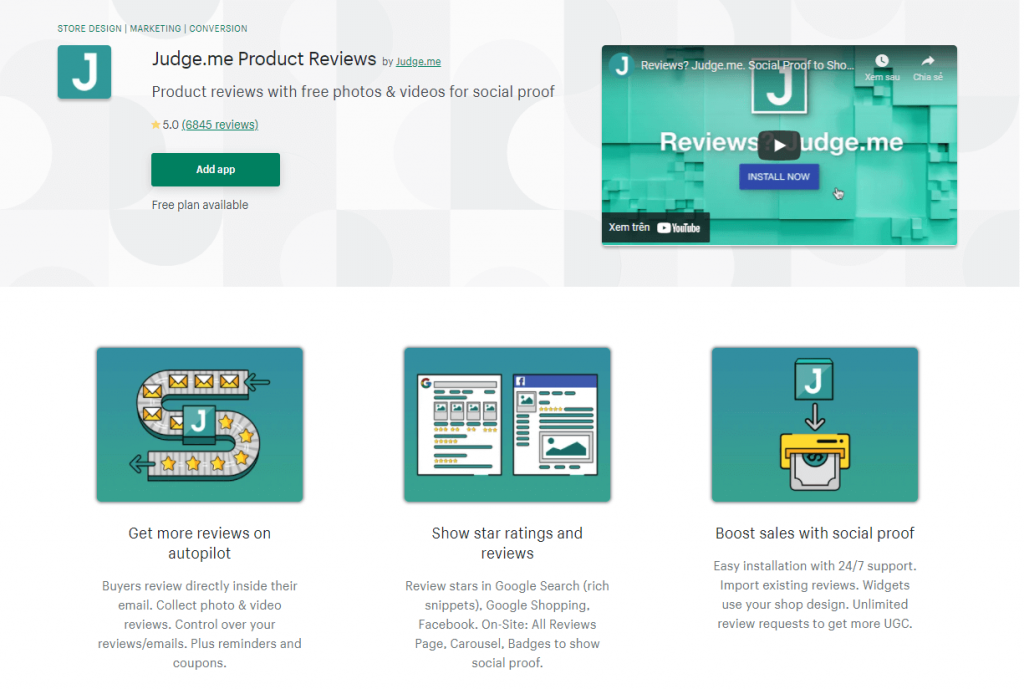 Key features:
Collect autopilot product reviews and photo reviews from AliExpress.
Unlimited review requests, orders, and imports.
Display reviews with Review Carousel (6 free themes to show your best ratings).
Checkout Comments feature for collecting micro-reviews at checkout.
Question and Answers (Q&A) and customs forms, questions.
Share on Facebook, Twitter, Pinterest, and Tumblr.
Pricing:
Forever free: Free
Awesome: $15/month
Overall rating: 4.8 stars from over 334 reviews.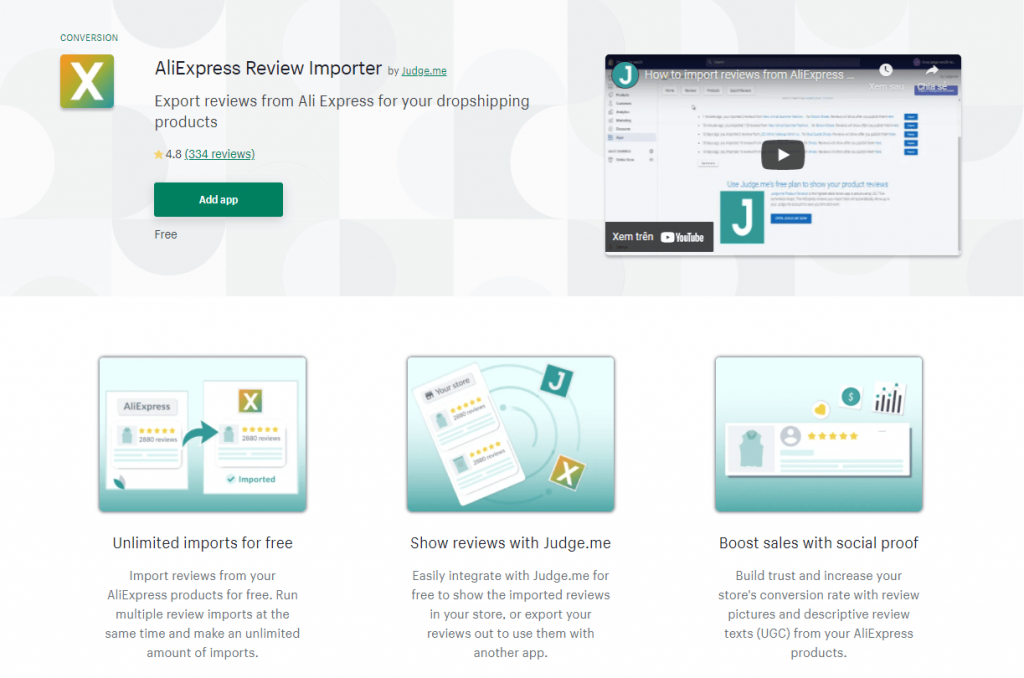 Key features:
Import reviews from your AliExpress products for free. Run multiple review imports at the same time and make an endless amount of imports.
Show the imported reviews in your store through Judge.me app.
Easily export the reviews as a CSV and then import them into any other review app that you prefer.
Pricing:
Overall rating: 4.9 stars from over 7000 reviews.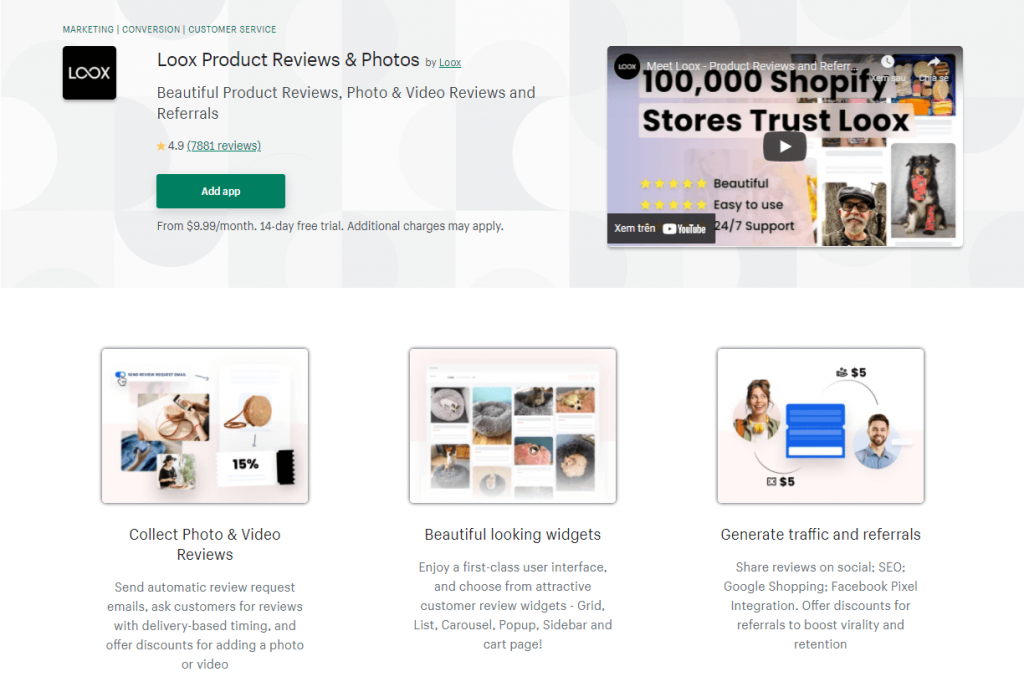 Key features:
Import reviews from any source. 1-Click AliExpress reviews importer. Built-in imports all other review apps.
Display reviews with galleries in list/grid layout, product review carousels, review popups, and a reviews sidebar.
Display product reviews & ratings on search results with Rich Snippets.
Share reviews on social; SEO; Google Shopping; Facebook Pixel Integration.
Available in English, French (Avis) & 17 other languages.
Pricing:
14-day free trial
Beginner: $9.99/month
Essential: $29.99/month
Growth: $34.99/month
Unlimited: $599.99/month
Overall rating: 4.9 stars from over 1000 reviews.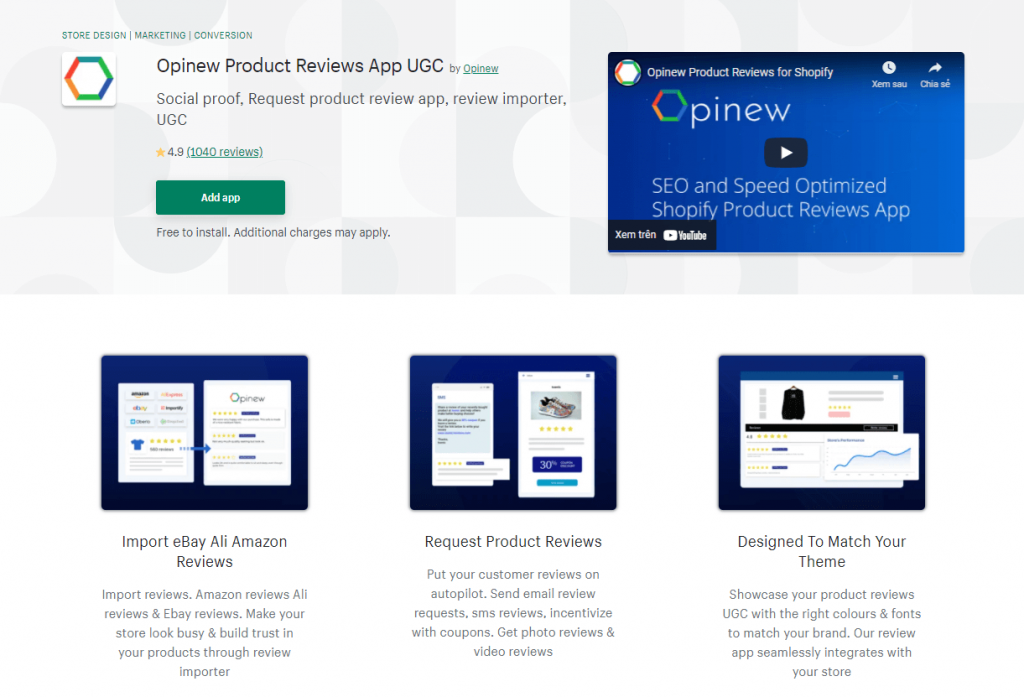 Key features:
Import reviews and photo reviews from Amazon, Aliexpress, Oberlo, and eBay.
Display reviews with Homepage reviews carousel, Reviews footer badge, Collection stars, and more.
Verify the purchasers and their reviews.
Review rich snippet to show ratings in Google search.
Support a wide range of languages.
Pricing:
Free to install
Dynamic pricing varies from $9 – $499 (14-day free trial)
How to import AliExpress reviews to Shopify?
The first step is to make sure you're using Chrome for desktop with Ali Reviews Extension installed.
After that, go to the Get section, select Import, then click on Import reviews from AliExpress.
Point the mouse at the product which you want to import reviews. Click the Import reviews button and paste your AliExpress product link.
And done, AliExpress reviews will be imported into your Shopify product within 10-15 seconds. Approximately said, it only takes four steps to get AliExpress reviews and start making moves.
Options to set before importing AliExpress reviews to Shopify
Before reaching the coming step, we want to share this information with you. We discovered that some dropshippers remove bad reviews and retain only the five-star reviews during importing AliExpress reviews to Shopify. However, this makes consumers suspect censorship or faked reviews.
FireApps has important reasons for developing Ali Reviews' features to control the quantity per import or manage positive and negative reviews.
To make the most of your customer reviews, let's learn the necessary options to set filters before importing reviews.
Import reviews in date range
This part is not taken that seriously by some users. However, according to BrightLocal, 73% of customers only pay attention to reviews written in the last month. That means you could be missing out on new shoppers if you imported too old reviews. Almost all visitors are concerned with "Has anyone used this product lately?" This option is available to help you collect new reviews that can highlight the current experience for your product and store.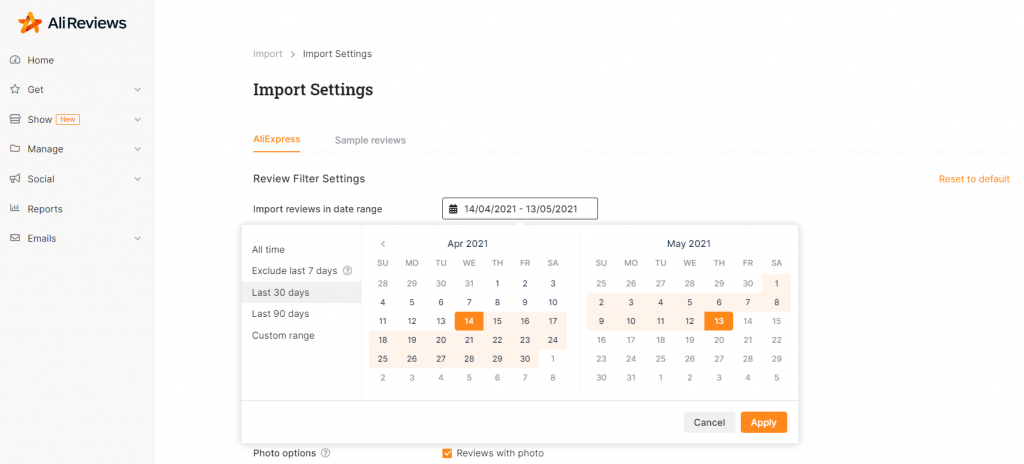 Besides, AliExpress only translates reviews older than seven days. Select Exclude the last 7 days option if you want to translate all imported reviews.
Review quantity per import
How many online reviews do visitors read before they trust my business?
If a customer reads only a few reviews, it won't build confidence. However, if they read many reviews, it will be an advantage for your store.
Over 93% of consumers spend longer than a minute reading reviews, and on average, customers spend close to 14 minutes reading reviews before deciding to trust a store. Furthermore, if the store has more than 10 recent reviews, most customers won't look for more to confirm its reputation.
For this reason, to build customer trust, you need to import at least 10 recent reviews from AliExpress to your Shopify store.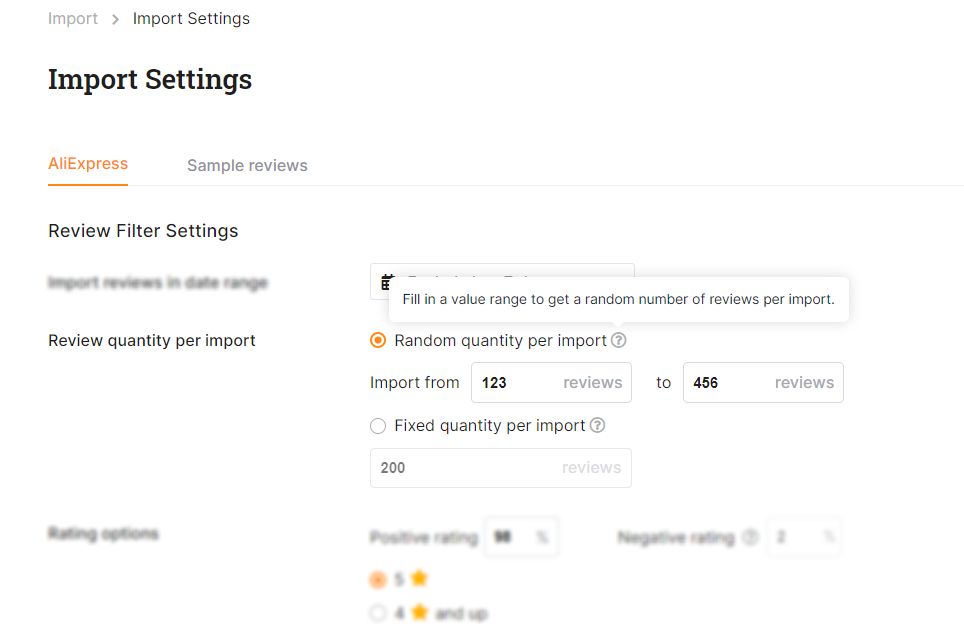 How many reviews are needed to drive traffic to your store?
When you have 10 reviews to win customer's trust, you will see an increase in organic search traffic. According to the Bazaarvoice network, one review will raise conversions by 10%. When a store has more than 100 reviews, the conversion rate will boost by 37%. The more reviews, the higher the conversion rate.
You can adjust the number of reviews to suit your reach consumers strategy with this option.
Rating options
From a consumer's perspective, they will be suspicious when things look too good to be true. However, the BrightLocal report also said only 48% of customers would consider using a business with less than four stars.
Consequently, it's better not to get rid of all bad ratings. The best way is a mix of positive ratings with some negative ratings.
Here's the ratio: It takes about 40 positive customer experiences to kill a negative review. It is because:
Only 1/10 of satisfied customers leave reviews
Customers with a negative experience are more likely to leave a bad review rather than a customer with a positive experience
If you want to maintain an overall four-star rating, you need to have four four-star ratings to make up for a one-star rating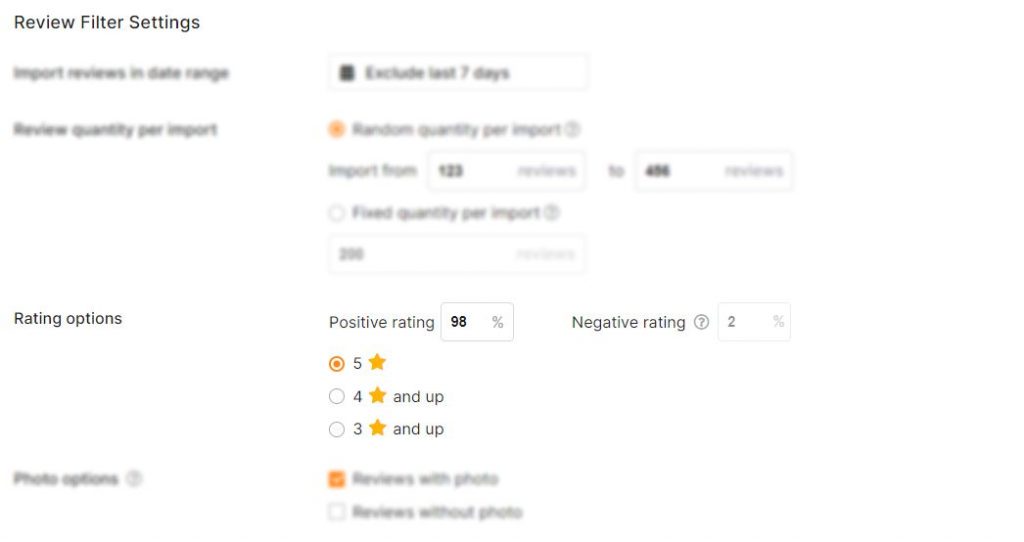 A positive to negative rating ratio can provide a better customer experience. Apply the rating ratio above by activating the Rating options before importing AliExpress reviews to Shopify.
Photo options
Do you know that visual connection is the key? Because reviews with photos influence purchase decisions.
Sure, the store's product photo plays a crucial role to customers, but it's still hard for them to imagine how a product will look in real life. For this reason, customers tend to find reviews with photos to visualize if the item is fit for their life or not.
Remember that a photo is worth more than a thousand words. Hence, this option allows you to take advantage of the contents and photos of reviews. It helps to increase the reliability of your product and store.

Content options
As mentioned earlier, customers can spend more than 14 minutes reading reviews. So, the content in customer review is necessary. In case you don't want content in customer reviews, you can choose Reviews without content. When you select this option, you only import AliExpress reviews with stars.
Translate content

Consumers are always more comfortable reading information and product reviews in their native language. As you develop worldwide, the reviews should be translated into one language. It's up to the nationality of your main target customers.
This option helps you translate product reviews quickly and inexpensively. You should set this option before importing reviews into the Shopify store.
Affiliate Program
This is an affiliate program of AliExpress. This program helps those who are doing dropshipping can further reduce the cost of goods by offering discounts on each of their sales. To understand the benefits and how to get yourself set up as an AliExpress Affiliate, check out this article.
Time to check your setting
Importing AliExpress reviews to the Shopify store is an essential start-move. And a review management strategy is also important to leverage customer reviews so that consumers will choose you over the competition.
We hope that the guidance in this article will assist you in completing the setting successfully.
If you need some more help, please feel free to contact us via live chat or email us at support@fireapps.io.
Let's make a review-wonderland impressive with Ali Reviews
You can't wait to put previews on your store? Don't miss out this app!
Import reviews in seconds & collect reviews through multiple sources
Showcase reviews beautifully with 9+ styles & layouts
Fully moderate & manage review contents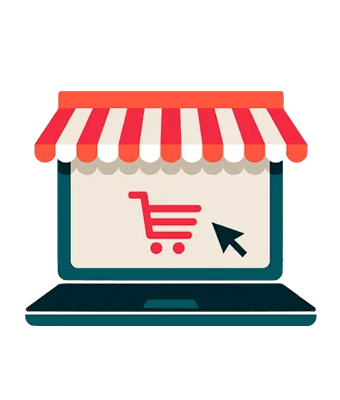 Here are some articles you should read next: