How to build trust and boost on-site engagement to increase Shopify sales for your store
Shopify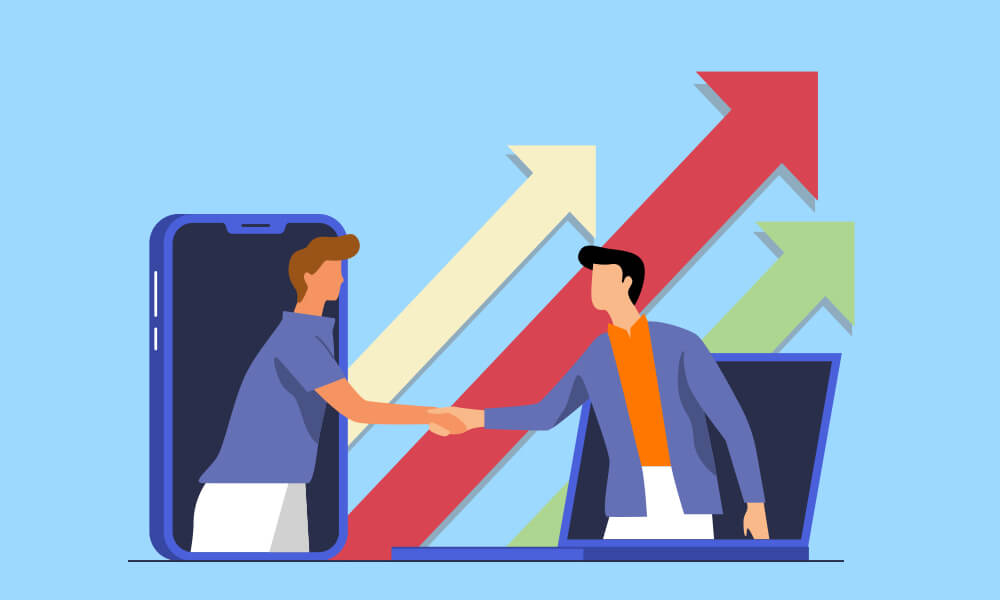 When shopping online, consumers don't have the kind of intimate relationship with the brand and its products like they do when shopping at the retail store. They can't touch and feel the product to understand if the product is of good quality nor do they have the kind of trust that paying in-store provides. That's why most Shopify stores see first-time visitors leaving without making any kind of interaction with the brand or a purchase. So how do you address this concern of online shoppers to increase Shopify sales?
When setting up an online store, you need to be able to keep your shopper engaged, and build trust and credibility in your brand at the same time. While you can't be around them physically, you can show that you're as involved and want to be able to help them make the right purchase decisions.
Here are 6 surefire strategies to keep your shoppers engaged, build a relationship with them as they browse through your store, and convert them into customers.
Start your Shopify 14-day trial with FireApps
Did you know Shopify is now accounting for 20% of the e-commerce business.
Over 2200 merchants open their Shopify store everyday and 50% of them have a repeat purchase. Join them today!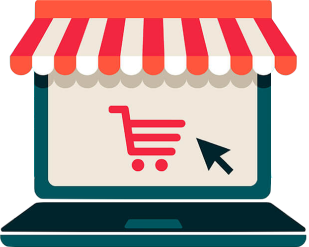 6 Must-Have Strategies to Increase Trust and Engagement for more Shopify Sales
1. Display personalized recommendations to engage shoppers
Once a shopper lands on a product page, they usually reach the bottom of the page and end up leaving. However, you can better engage your shoppers by placing personalized product recommendations on your product pages. In fact, a well-placed personalized recommendation widget on your store can increase AOV by 369%.
Wiser is a Shopify app that is built to allow brands to place personalized product recommendations. Using the app, you can set up recommendations that are personalized to each shopper using different widgets that are driven by different parameters – inspired by browsing, related products, similar products, frequently bought together products, featured products, new arrivals, best-selling products and more. This way, your shoppers will continue browsing through products and you'll get more opportunities to convert them and increase Shopify sales.
It's the one strategy that even Amazon swears by!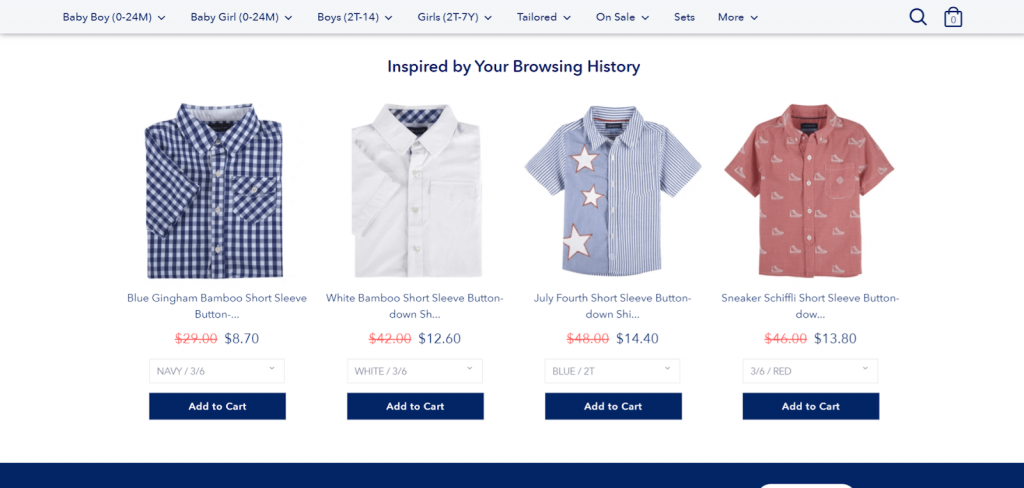 2. Build credibility with showcasing product reviews
As an online store, you need to be able to show customers that your brand and your products are legit. Product reviews on your product pages are the best way to increase credibility. By showing how other customers are responding to your products, you can assure a new shopper of your quality and give them a peek into how the product actually looks.
Reviews are highly trusted by online shoppers. 77% of customers read product reviews before making a purchase. With apps like Ali Reviews, you can collect and display reviews on your product pages, allow customers to add pictures of the products, and give new shoppers an honest look at your products. This way, new shoppers will have a credible way to understand whether your product is right for them and will be more likely to shop from you.
It's like using what your current customers have to say about your products to increase Shopify sales!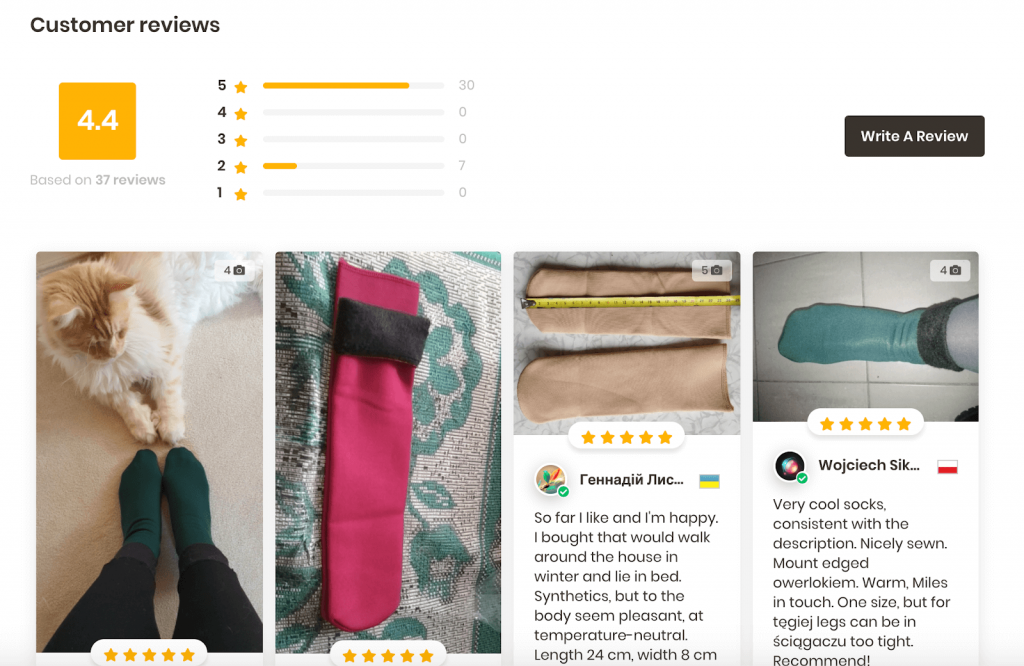 3. Assure secure checkout with trust badges
Many online shoppers are sceptical of ordering from an eCommerce store due to the lack of trust they have in the payment gateway. This fact persists even if you, as a merchant, have set up a secure payment system on the backend. So how do you convey that the shopper can make a transaction safely on your store?
You need to inform your shoppers that your payment gateway is safe. The Free Trust Badge app makes it easier for merchants to add trust badges about the store's secure payments. You can add badges that show the different payment methods available— VISA, PayPal, etc— within a section on different parts of your store. With these badges, you can also display a message like "Secured and trusted checkout".
Such a small feature on your store is sure to build customer trust in your store and boost your conversions!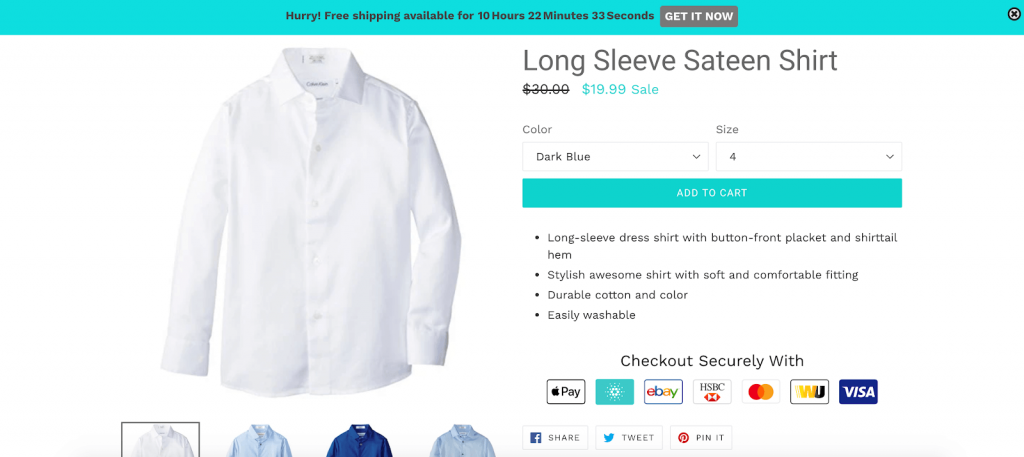 4. Show your store's popularity with on-site sales notifications
Take an instance when you walk into a popular retail store and see a large number of shoppers inside. Such a sight indicates the store's popularity and would make you, as a shopper, more eager to walk out of the store with multiple shopping bags. You can replicate this experience in your online store too!
Apps like Sales Pop Up allow merchants to display the purchases being made on the store in real-time. Such a visual cue will act as social proof, letting your store visitors know about your popularity. Displaying these live sales notifications helps shoppers see what others are buying, creating a positive experience, and motivating them to make a purchase. It's also a great strategy to create a sense of urgency around your products and deals, to nudge shoppers to take a faster purchase decision.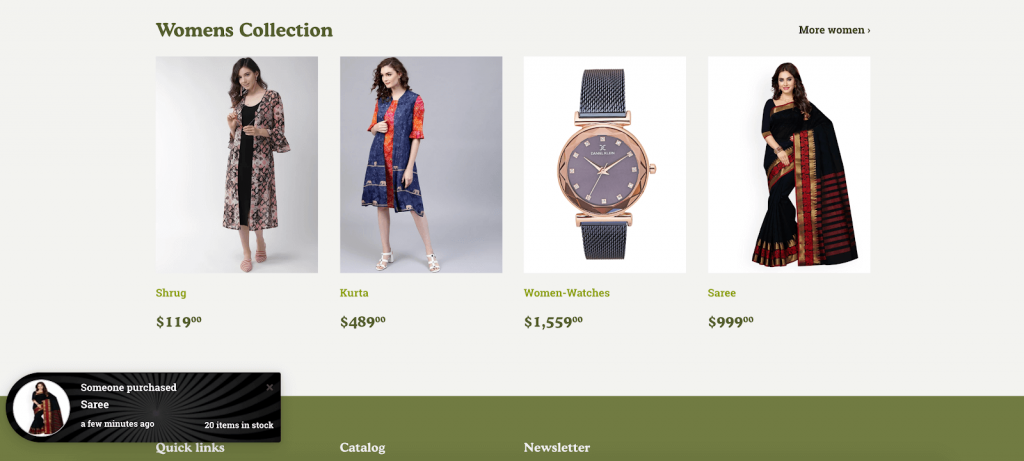 5. Provide shopping assistance with a live chat or chatbots
Shoppers are sure to have questions when they are browsing products. In a retail store, you may call for a sales assistant to help you understand the product's price, size, or refund policies. You can make it easier for your online shoppers to get such help by enabling a live chat or automating the chat using a chatbot on your Shopify store.
Live chat apps like Tidio are built to provide assistance on your Shopify store. The app can be set up to send automated responses based on specific questions. This automated live chat experience will let the shoppers get the right kind of help at the right time that helps them make quicker purchase decisions, thereby increasing your Shopify sales.
6. Show your brand's presence online with Instagram feeds
With its popularity online, Instagram is a great platform to use for your brand's marketing. Besides marketing yourself on this social platform, you should also consider embedding your Instagram feed onto your store.
For your store visitors, this Instagram feed will act as an indicator of your global presence as a brand. This is especially helpful if you post customer photos on your Instagram. According to one source, integrating customer content into embedded Instagram feeds on eCommerce sites can bring a 10% increase in conversion rate.
Apps like InstaPics embed your store's Instagram feed onto your eCommerce site in minutes. You can display your Instagram Feed on your home page or even your product pages to boost engagement. The best part is that the shopper does not even need to leave your site to interact with the post as it opens in a popup module. The app is built using Instagram's updated API so that you can display your Instagram feed to store visitors and display your photo stories with ease.

Build trust and find ways to engage shoppers to increase Shopify sales
When setting up an online store, you need to think from an online shopper's perspective. You need to find ways to let shoppers know how credible you are as a brand and assure them that interacting or purchasing from your store will deliver a great experience to them, keeping their safety in mind.
These six strategies are time-tested tactics that have helped the best of brands increase Shopify sales. They tap into consumer psychology to build trust and engage shoppers on-site by showing them exactly what they want to see, leading them towards making a purchase from your brand.
You might see Shopify is the enormous and hard to understand, right? Because Shopify is actually the big platform for e-commerce activities and you haven't read this complete tutorial about Shopify.
Launch your Shopify store now! https://www.shopify.com/