Integration with Flits: Incentive your Shopify merchants leave reviews to get rewards
Shopify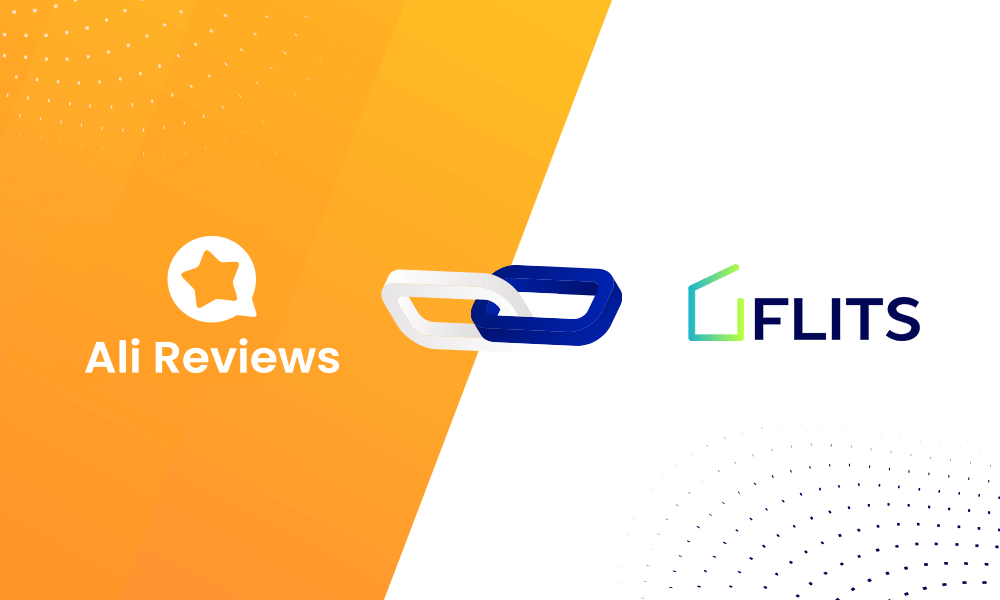 We're so thrilled to announce our new integration with Flits. This integration is appreciated and thankful for our beloved customers that believed in us for a long time. Every compliment, negative feedback or 4-5 stars reviews have been rewarded by the store credit card.
But first of all, we've known a little bit about Flits:
Flits focus on Shopify merchants core needs including eye-catching to enhance your store design with a highly customizable customer account page, next generation reward program, social logins, wishlist, integrations, customization as per business unique needs.
Create a more engaging experience for shoppers by summarizing and bringing all shopper data in one easy-to-access place – profile that makes purchasing from your store easier.
Start your Shopify 14-day trial with FireApps
Did you know Shopify is now accounting for 20% of the e-commerce business.
Over 2200 merchants open their Shopify store everyday and 50% of them have a repeat purchase. Join them today!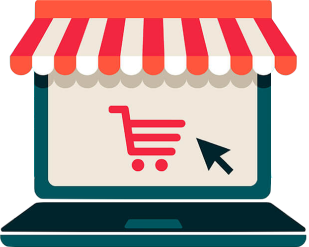 You can read more about Flits here.
How to enable Ali Reviews on Flits?
Let's see how merchants can use this integration to get much more reward:
Go to Flits Admin
Open Integration section from the left side navigation menu.
Turn on the rule switch to activate the Integration.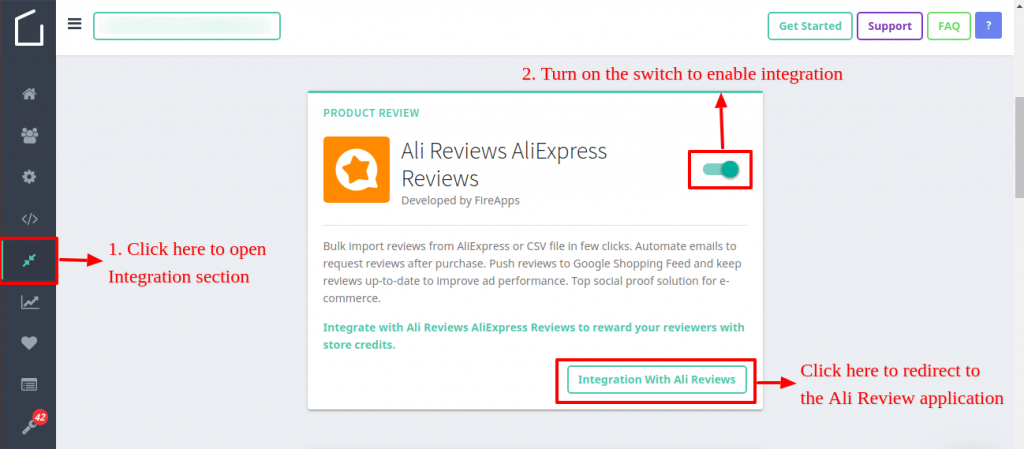 Go to the Ali Reviews app, open the Integrations section from the left side navigation menu. From this section, you need to enable Flits Integration as displayed in the below image.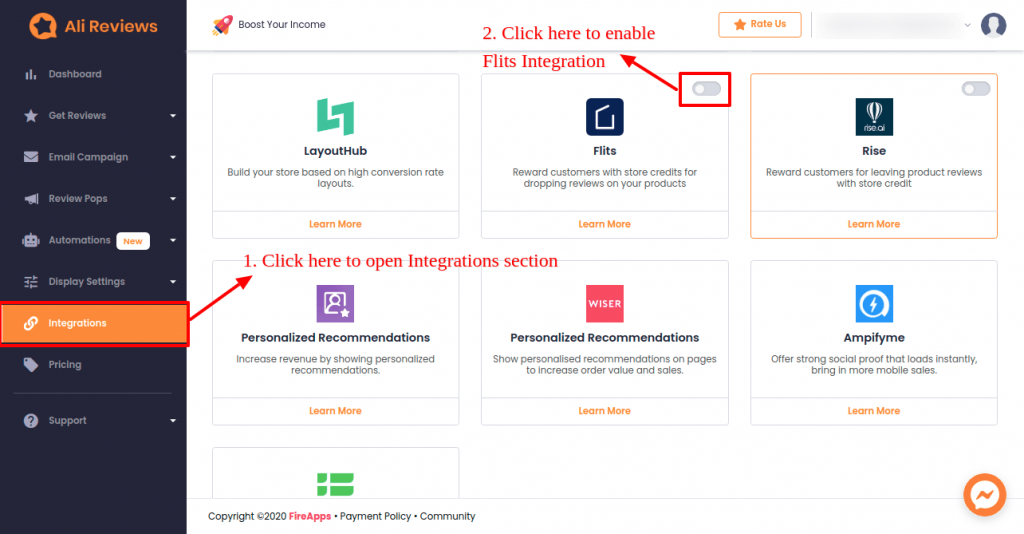 If you successfully integrate, you will be able to see a message as displayed in the below image.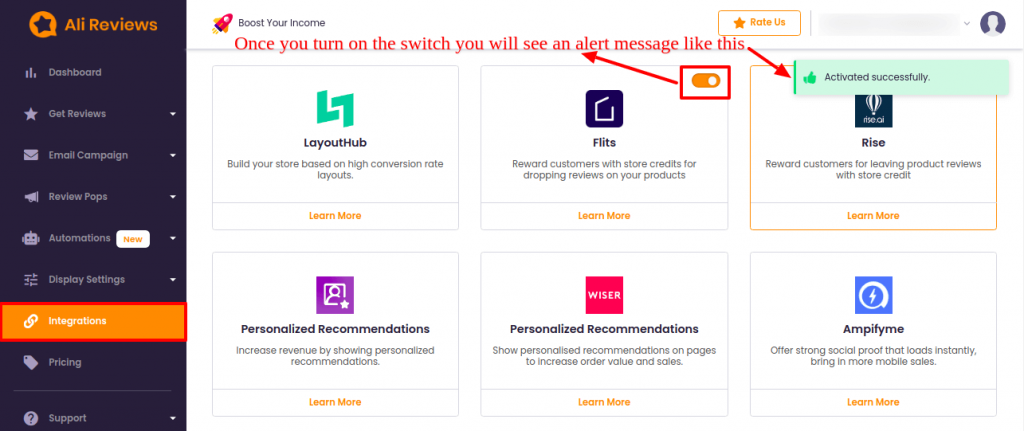 Please make sure to approve the reviews to receive review credit.
To approve review credits from Ali Reviews admin and set the Review Condition as per your requirement.
Note: As per Ali Reviews Reward Conditions only 5-star reviews and only the Registered customers will get Product Review Credit.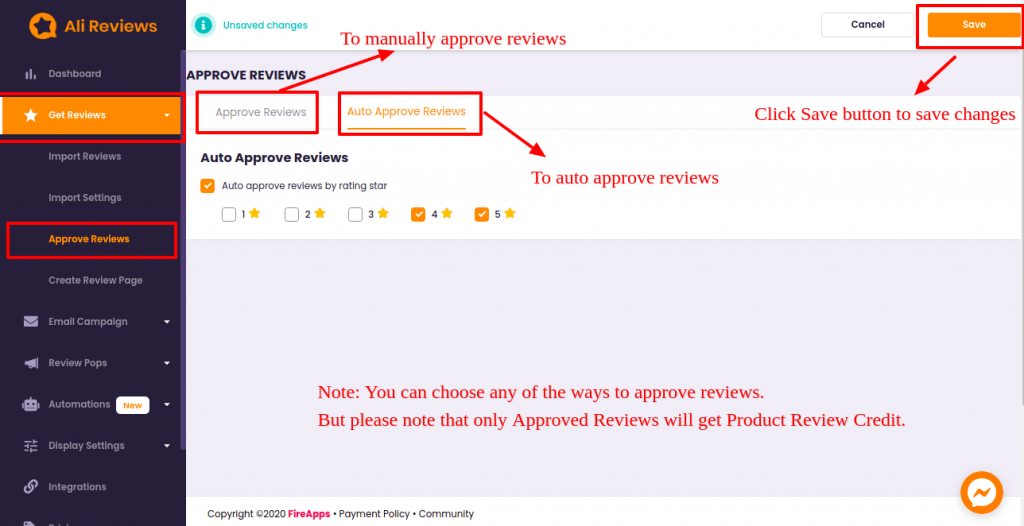 The Integration process is finished. You continue to set-up Product Review credit to reward your customers.
Open Credit Settings from the Settings section of Flits Admin.
Scroll down the Earning Rule section of the Credit Settings page to access Product Review credit.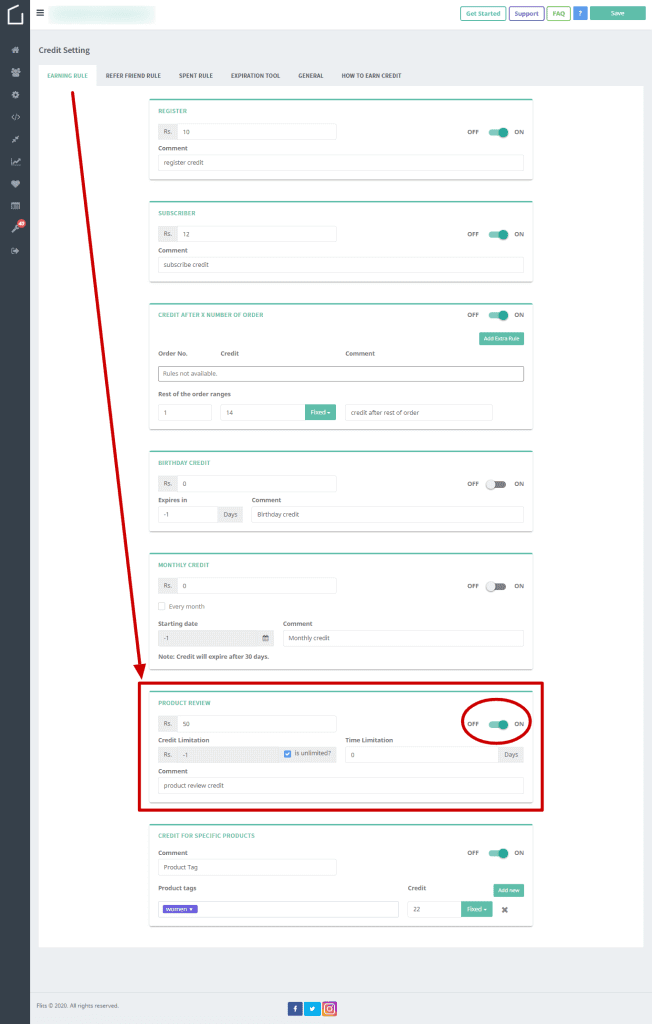 Note: Please keep in mind that customers will earn credit on reviews only on 5-star reviews.
Your immediate benefits.
78% of customers prefer to receive rewards as cash. You can reward your customers for leaving reviews with a store credit.
Giving rewards to customers promotes customer retention. Incentive your shoppers to leave reviews of your products and services.
Boost loyalty using rewards for reviews, offer your most customers an extra incentive to leave a 5-star review for their latest purchase.
Get Flits now to start rewarding your customer for their reviews!
Launch your Shopify store now! https://www.shopify.com/