Selling on Shopify: A Good way makes work effective
Shopify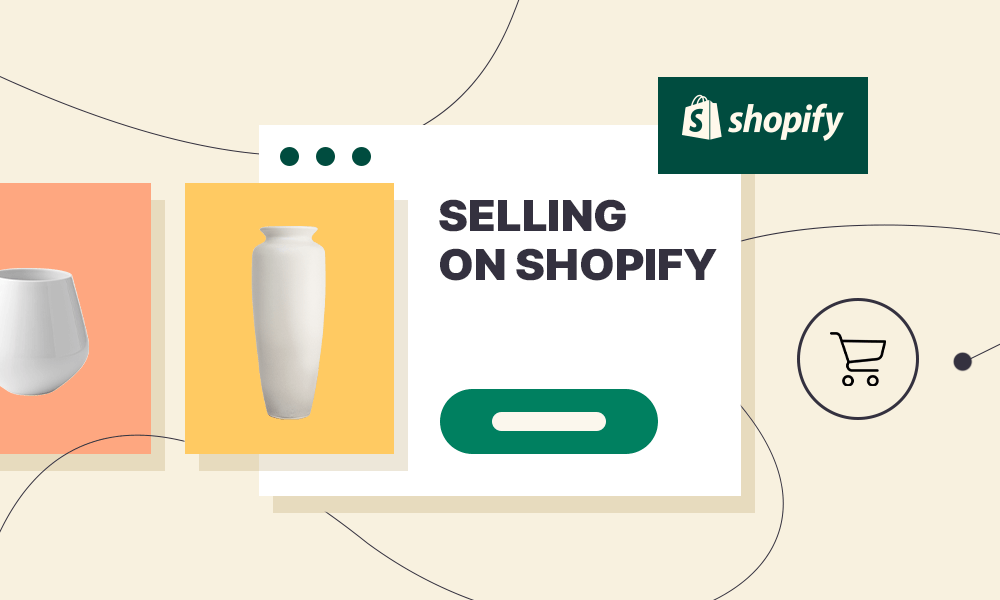 Overview of shopify
Shopify is a Canadian based multinational e-commerce company with its headquarters located in Ottawa, Ontario. It is an e-commerce platform for online sellers, and also has point of sale systems for retailers. Shopify was founded in 2006 by Tobias Lütke and Scott Lake when they tried to open an online store for snowboarding equipment, "Snowdevil". Lütke, who was a computer trader, was disappointed by the e-commerce products at that time which motivated him to create his own e-commerce platform. Shopify launched their application programming interface (API) platform and App Store in June of 2009. Developers can create their apps for the online shop they have over Shopify and they can be sold on the Shopify app store. Shop Pay, which was previously known as Shopify Payments allows users to accept credit cards without requiring a third- party payment gateway.
Shopify has also launched an iPad-centric point of sale system, which uses an iPad to accept payments from debit and credit cards. In 2014, Shopify launched "Shopify Plus" for users with larger businesses, Shopify Plus had more advanced features than the normal one. On April 14, 2015, Shopify filed for an initial public offering (IPO) on the New York Stock Exchange and Toronto Stock Exchange and went public globally on 21st May, 2015. In the September of the same year, Amazon closed down its webstore, Amazon Webstore and chose Shopify as their migration provider which had a huge impact on Shopify's shares.
Shopify sales funnel is a marketing funnel that shows the steps your store's visitors go through before they decide to buy from you. Through the Shopify sales funnel, the people who are looking for an e-commerce platform will be able to get a preview of the sales funnel for Shopify.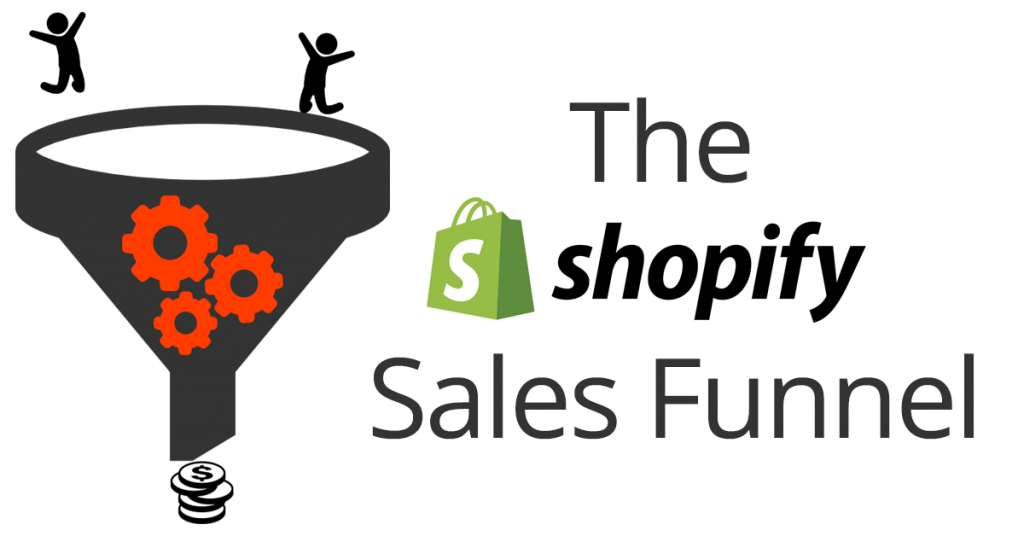 In May 2021, Shopify reported that it had more than 1,700,000 businesses in about 175 countries which are actively using Shopify and are generating over $200 billion in sales through this platform. Shopify launched their free apps for iOS users in April 2010. Through that app, Shopify users can view and manage their stores from their Apple devices. Shopify also introduced their Build-A-Business competition, where the winners received cash prizes and got a chance to meet famous entrepreneurs for learning purposes. In February 2012, Shopify bought Select Start Studios Inc, which is a mobile software developer, and 20 of their mobile engineers and designers. In August 2013, Shopify also bought Jet Cooper, which was a Toronto based design studio.
How does Shopify Work?
You can sell any type of products from handmade goods to digital products on your online store at Shopify, the only things that can not be sold on Shopify are alcohol, tobacco and e-cigarettes, fireworks, drugs, video game currency or credits, firearms, and weapons. You can easily create a website at Shopify, with your own domain name. You can have access and run your business from almost anywhere. Shopify offers customizable templates, and a safe platform to run your business at. Shopify also manages your products, inventory, payments, and shipping. It is also cloud based which means that you will not have to worry about upgrading or maintaining software or web servers.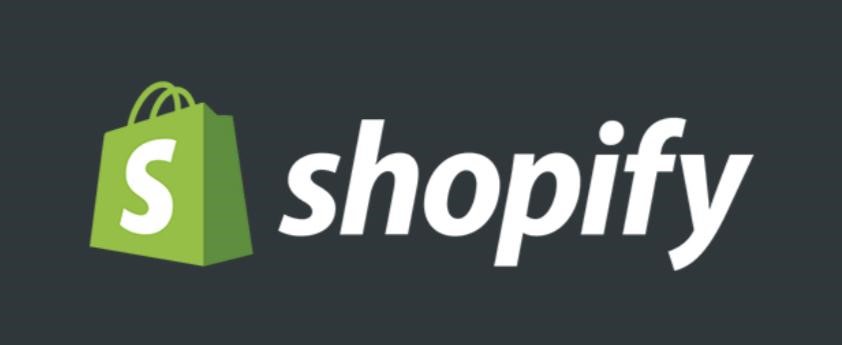 Pros & Cons of Selling on Shopify:
1. Pros:
Mobile friendly and attractive templates offered.
Multi- Currency payment is available (through a third party app)
Easy to use
Huge variety of options for POS (point of sale)
Offers shipping discounts to customers if they use the built in Shopify Shipping service
Great for people interested in dropshipping
You can create your site in your desired language(s) with Shopify
Start your Shopify 14-day trial with FireApps
Did you know Shopify is now accounting for 20% of the e-commerce business.
Over 2200 merchants open their Shopify store everyday and 50% of them have a repeat purchase. Join them today!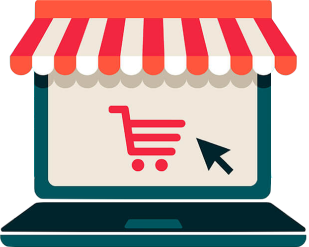 2. Cons:
Multi-Currency option is only available if you are a Shopify Payments user.
Third- party payment requires transaction fees
Sizes of the images matter a lot at Shopify which creates difficulties
For countries where Shopify Shipping is not available, the shipping fees are very high.
Customization gets complicated at times
How to Successfully Sell on Shopify?
1. Targeted Traffic
In order to set up targeted traffic on Shopify, you can add targeted keywords to a page's meta title and description using the user-friendly interface, you can also change your URL by shortening it and adding targeted keywords, this helps in improving your website's ranking. Shopify users can also use heading tags to organize their web content. Shopify also has a feature where you can see the previews of your page in different search points of view.
2. Look for Free Traffic
You can drive traffic to your website by running paid ad campaigns on platforms like Facebook, Instagram and/or Google. You can also engage in conversations on social media by asking your mutuals to share, or by engaging with the public through Twitter. To drive free traffic, you can do it through Ads exchange, which means that you can ​​display your products in other Shopify stores as product recommendations which will basically be ads with product name, short description, price, and picture. In return, you only need to display other stores' ads.
3. Paid Advertising
Through paid ads, you can advertise your business on Google and Facebook. Paying for these ads will give you the benefit of being able to pick and choose exactly who your ads will reach. You can auto create the paid advertising creative without a designer. The Shopify app Instant Traffic & Ads by Eggflow has different plans, the Free Plan which can be availed without any fee, the Premium Plan can be availed at $9 per month and the Extra Plan can be availed at $29 per month.
4. Connect Existing Audiences
Shopify users who want to edit multiple customer profiles that already exist in their customer list, then they can use bulk editing to enter the customers' CSV files. Shopify provides a template file that the users can use as a guide to create their own customer list to import into their store. Users can add customer profiles to the customer CSV template and then import it to their Shopify admin. Users can export a CSV file of all their store's customers and their details, or a filtered list of customers and their details and those exported CSV files can be opened in a spreadsheet application like Excel, Numbers, or Google Sheets, or used to connect Shopify store with a third party Customer Relationship Management (CRM) system.
5. Analyze the trends
You can also follow all the new trends on Shopify and develop new techniques and strategies through the help of Shopify to follow them. After the pandemic, the usage of online stores has become common which is why the founder of Shopify Plus agency, Alex O'Byrne wants websites to be the primary source of business. You can also follow the newest trends by performing vast research and surveys to determine what the people want.
Conclusion
You can easily make your website on Shopify by first choosing your storename, and then you will be able to create your Shopify Account through which you will be connected to the Shopify admin. Shopify has some impressive features which always makes it the best ecommerce platform out there, but it also depends on the person who is looking for an ecommerce platform to choose from. You can also read a detailed review on Shopify to make a clearer decision. This Shopify sales funnel will clearly help you in going through all the aspects of Shopify.
Let's find out more about the world of e-commerce: https://fireapps.io/