Growing your Shopify Store with Accounting Integration
Shopify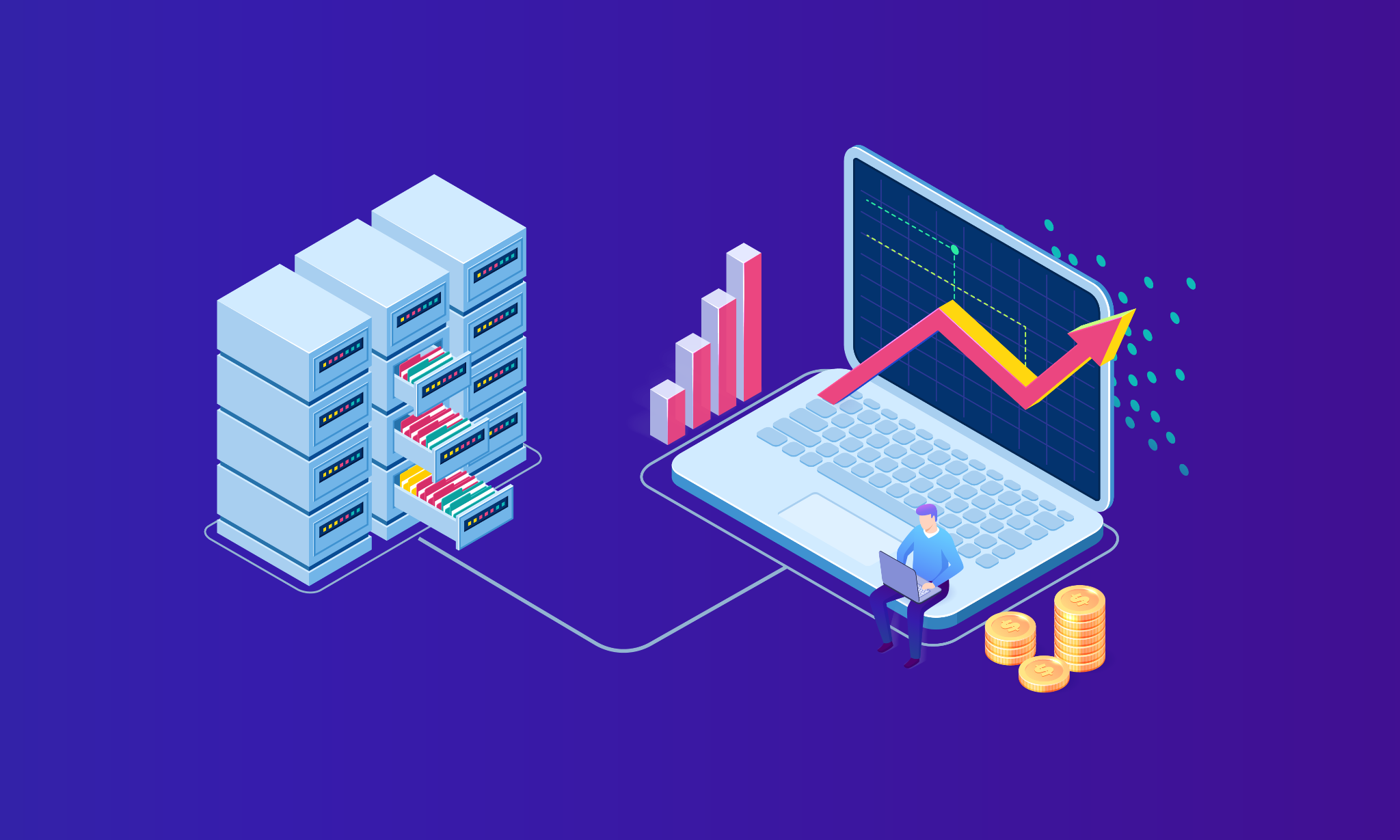 Currently, the use of accounting software has become an essential tool in every business. Instead of accountants having to record transactions, monitor daily arising activities, synthesize accounting documents and books, synthesize data for reporting, etc. When applying Shopify Accounting integration. How could you integrate an eCommerce store with Accounting Software? Let's have a deep analysis in this article.
What is eCommerce Accounting?
An eCommerce Accounting software supports business owners analyzing the status of cash flow, revenue, and profits in the shortest time. It will assist businesses in tracking, measuring, and managing their financial situation. Thus, the purpose of integrating an eCommerce Accounting software is to help you acknowledge your current financial situation and have a broader strategy for the future.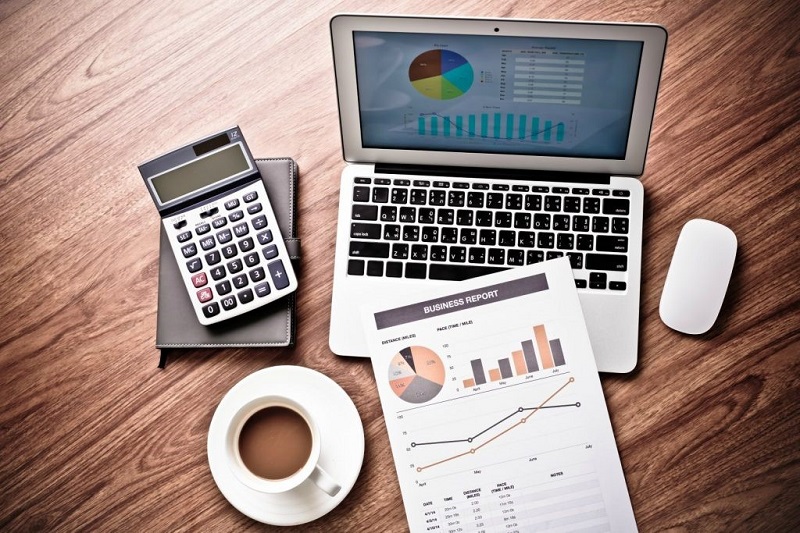 Several features of an accounting software can be listed out are: Financial information audits, Tax planning and reporting, Financial forecasting and risk analysis, Preparation of financial statements, reports. Plus, by far, with an online accounting platform you are also able to integrate with many more functions that are tailored to your business's needs.
Start your Shopify 14-day trial with FireApps
Did you know Shopify is now accounting for 20% of the e-commerce business.
Over 2200 merchants open their Shopify store everyday and 50% of them have a repeat purchase. Join them today!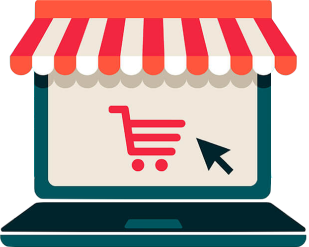 Benefits of eCommerce Accounting Integration
To eliminate limitations and duplicate errors during manual data entry, it's a good idea to integrate your Shopify online store with specialized accounting software. Shopify Accounting Integrations will give you benefits such as improving data accuracy, creating efficient workflows, focusing your resources on other high-priority jobs.
Currently, API integration is the most advanced, it synchronizes data between systems in real time, as well as automatically transferring data between offline systems and e-commerce platforms.
What to Consider When Choosing an Accounting Software?
1. Provide User-friendly software
Ease of use is a top consideration when purchasing an accounting system. A common accounting software must aim for convenience, simplicity.
The interface design of the software plays an important role, especially for beginners. For example, the accompanying entries should have automatic processing functions or instructions for the user to perform; or should have shortcuts so that users can manipulate more easily. On the other hand, a complicated interface makes it difficult to oversee data and brings confusion.
2. Provide Qualified Report
For the traditional form of management: bookkeeping, Excel takes a long time, making it easy to make mistakes. Therefore an important criterion when choosing software must be fully reported such as inventory, goods, revenue, profit, cash flow. The larger the enterprise-scale, the more detailed the reporting requirements are.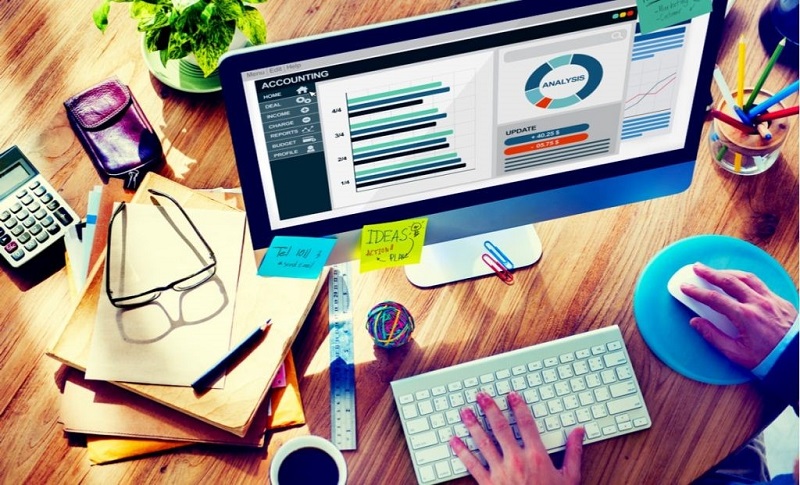 In addition, reports must visualize data, and provide a variety of chart types from pie charts to bar charts, etc. Thus, users can freely manipulate the data however they see fit to get a clear financial picture.
3. Have good security
Security is a major concern for most business owners, especially since all sensitive information is stored in the cloud. So the software program must be secure enough to protect all your data. Specifically, the accounting solution you choose should have security with two-factor authentication, so that only authorized individuals can access the dashboard
On the contrary, if the software program does not have strong security features, the system can be compromised at any time.
4. Have robust Customer Support
The fact that the issue of software providers with poor support is very common in today's market. The consequences lead to data loss and work stagnancy. To avoid this situation, users should choose software with highly-recommended reputation; and avoid using floating accounting software that is no longer developed or supported. Plus, the chosen program should also have consistent update and support features.
5. Support Integration Features
This is an important criteria that you cannot ignore when looking for an e-commerce accounting software. The specifics of the sales industry involve goods, inventory, invoices, prices, etc. Hence, if an accounting software doesn't support built-in functions, you won't be able to sync them all. data fields into your accounting system.
If your store is based on Shopify or WooCommerce, your accounting software program will need built-in features to seamlessly connect and process payments and invoice metrics.
4 Best Accounting Software for Shopify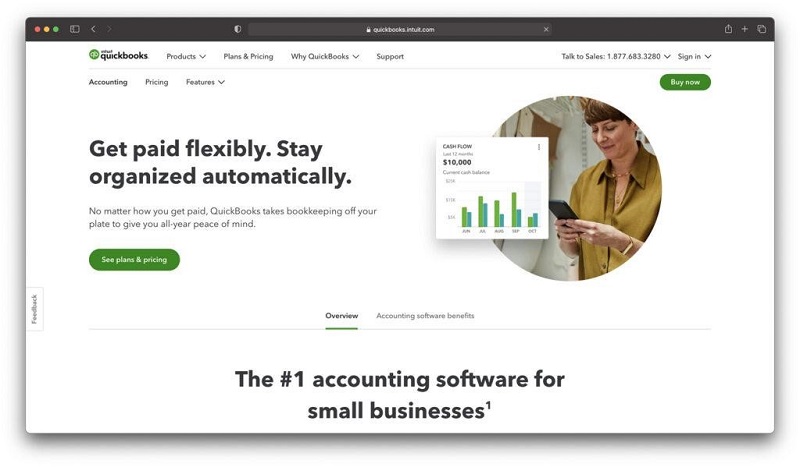 Intuit QuickBooks is one of the most popular accounting software for business owners worldwide today. You can fully integrate QuickBooks software into Shopify online store, for some of the advantages include:
Affordable price: The pricing plans ranging from $8 to $17 per month billed annually.
Ease of use: One of the reasons why so many businesses prefer QuickBooks Online is because of its ease of use. It is primarily designed for entrepreneurs with little or no accounting experience.
Advanced Report Feature: You can use a range of reporting and analytical tools to gain a more comprehensive understanding of your store's financial performance. You can view omnichannel sales data and detailed vendor or vendor profiles.
Effective Inventory Feature: It is also a great inventory management solution, allowing you to enter initial inventory. QuickBooks will then continue to monitor and notify you when the stock falls below a limit range.
Various integrations allowance
2. FreshBooks
FreshBooks is a great accounting system that can replace a real bookkeeper. It provides great business data and insights that can help you make important business decisions.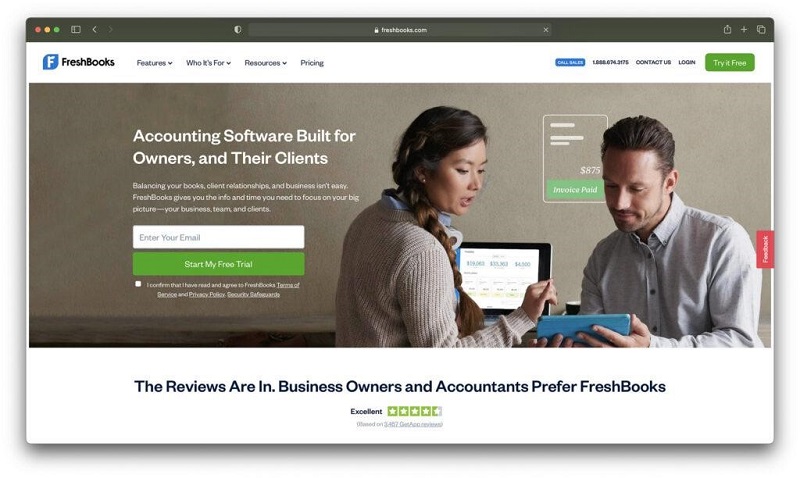 One of the best features of the program is the automatic banking adjustment. The program automatically imports financial transactions and categorizes them, greatly simplifying online payments between third-party processors like Paypal. In addition, it also provides financial reports, including cash flow fluctuations, periodic reports and more.
Some advantages of Freshbook are:
Reasonable Price: The lowest plan costs $6 per month and the most expensive plan costs $20 per month.
Automatic mileage and expenses tracking
User friendly interface
Various integrations allowance
3. Xero
Xero is praised as a flexible accounting program suitable for online business owners or freelancers. Xero offers a great dashboard that gives you an overview of your overall financial performance. It has continued to add new features to the platform, including inventory tracking, expense management, and online payment functionality.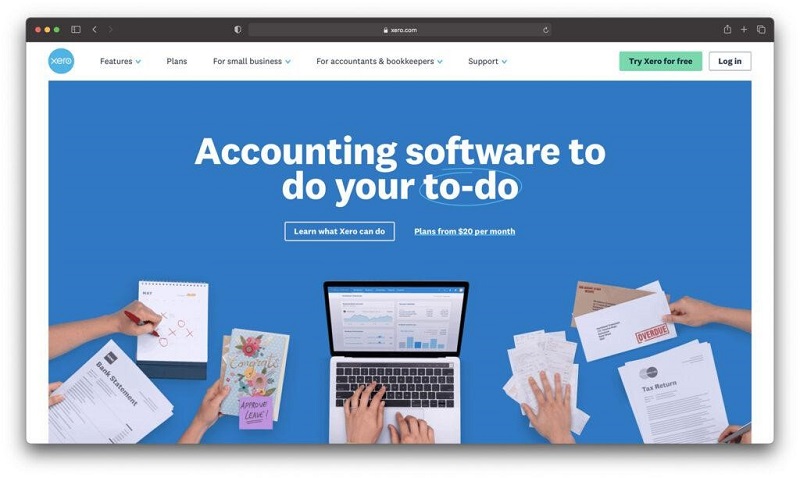 Compared to other accounting software, Xero is a bit more expensive. Stater plan starts at $20/month, Standard plan is $30/month and finally Premium plan costs $40/month. Xero allows you to try it for free for 30 days, after which you can decide to choose the right plan based on your needs.
Some advantages of Xero are:
Extensive customization features
Project tracking options
Bank reconciliation options
Mobile Access: It offers mobile apps for both Android and iOS
Various integrations allowance
4. Sage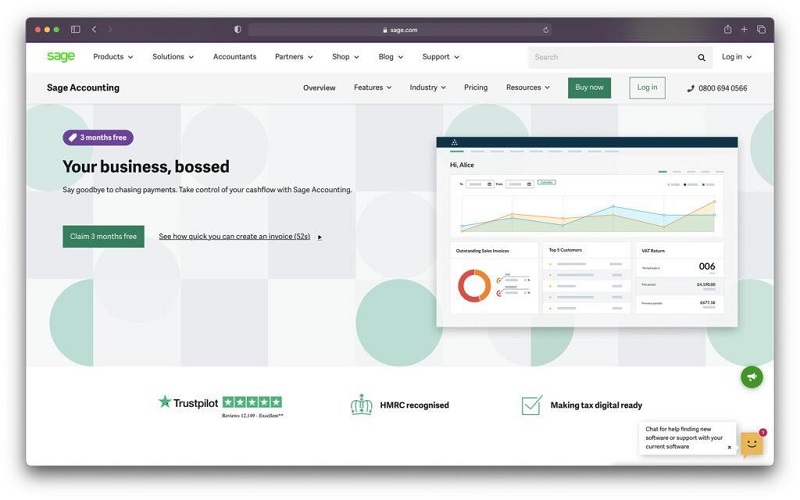 Sage software is one of the most feature-rich solutions available today. Sage is a cloud-based operation, different from the 3 above softwares, it is more suitable for accountants or people with accounting expertise than start-up owners.
This accounting program has a full feature set. As soon as you sign up, Sage presents you with a bunch of tools that you'd expect to set up such as sales and expense management settings, tax return settings, and more.
Some advantages of Sage are:
Good price: One of the biggest benefits you will have for the first 6 months is the discount of 70%. The Start plan costs at $10/month, and the Sage Accounting plan is $25 monthly.
Very easy to install
Provides project tracking options
Mobile Access: It offers mobile apps for both Android and iOS
Connect Shopify Accounting with Hexasync
As emphasized the advantages of integration in the previous section, some wonder how to proceed with API integration. Generally, you would need to choose a reputable middleware. Because integration operations are often highly specialized, people who are not knowledgeable about coding will find it difficult to process. Beehexa is a bright choice, providing you professional integration with an experienced developers team and dedicated customer support service.
Hexasync – a product of Beehexa will streamline your Shopify eCommerce operations with our fully managed middleware platform. Your orders, inventory levels, product data, shipping, and customer information are delivered in real-time without errors between systems, resulting in satisfied customers and efficient operations.
Final Words
In short, before investing in a new accounting system, it's a good idea to try a few free trials before deciding. Because the usage needs and expectations of each business owner are different. Hope this article will provide you with a lot of useful information.
Let's find out more about the world of e-commerce here: https://fireapps.io/