12 Shopify apps for starting an e-commerce business
Shopify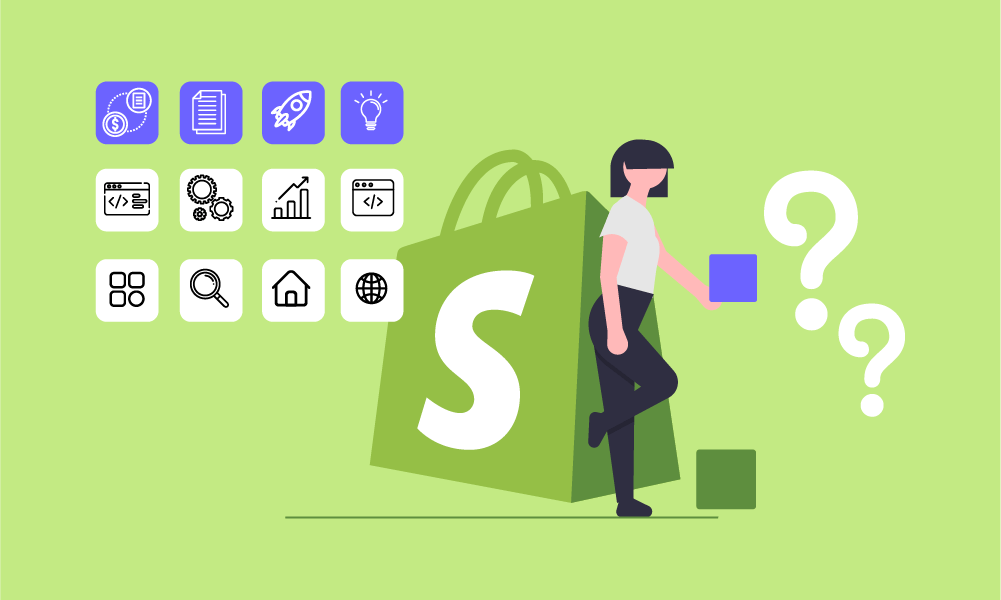 E-commerce is totally a different game to a traditional brick and mortar store. There is a ton of stuff that needs you to manage, track, and optimize. The longer you are store owner, the bigger that data will be. Data will be in many types, numbers, text, or contact lists. All of those things will need to be organized well so the business would run smoothly.
Those tasks never are done with just your bare hands. However, we are here to list the 10 best Shopify apps you should get for your store. It will do the tough part for you and let your business run forward. Why thousands of merchants are using Shopify apps right now?
Let's check this list out and get the answer!
Start your Shopify 14-day trial with FireApps
Did you know Shopify is now accounting for 20% of the e-commerce business.
Over 2200 merchants open their Shopify store everyday and 50% of them have a repeat purchase. Join them today!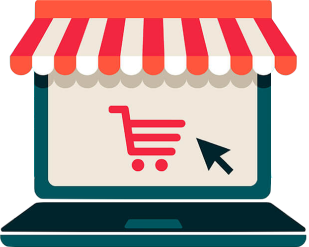 Ali Reviews is one of the best social proof solution available among Shopify apps. Ali Review gets reviews from many sources and shows them on your page in the best way. Therefore your product quality would be guaranteed and customers would be convinced.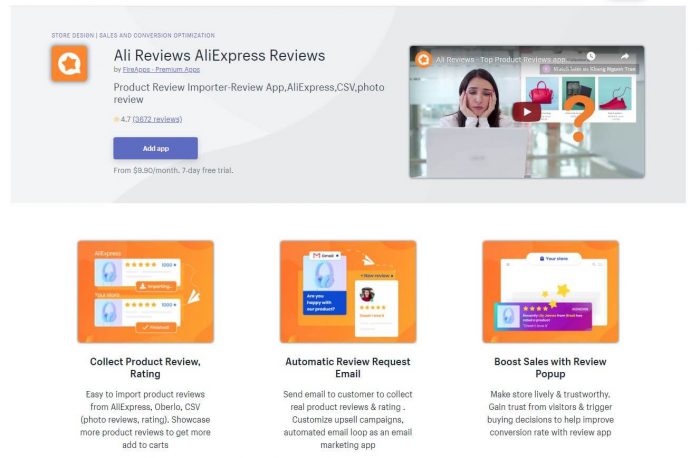 Key feature
Bulk import reviews from different source
Fully customizable testimonial page
Email to customers to get new reviews
Reviews pop-up get the store busier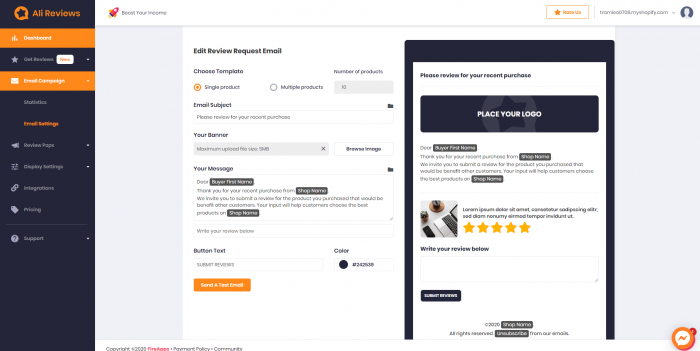 Price
You can use Ali Reviews basic plan for $9.90 a month.
Oberlo is one of the most popular Shopify apps. It is essential for any dropshipping store owner. With Oberlo, you can find the trending products and get them on your store instantly.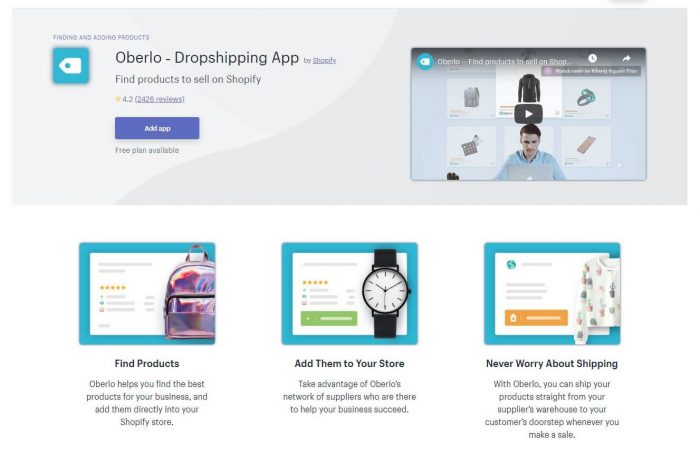 Key features
Find popular products from worldwide supplier
Ship package directly from supplier to customer
Track all orders with simple process
Price
You can start using Oberlo for free if your store scale is small. When your business is going bigger, you will want to upgrade to a premium plan starting from $29.99 to get all functions.
AVADA Commerce is one of the well-known e-commerce solution providers on Shopify and Magento. AVADA Commerce was founded in 2019 with a focus on SaaS solutions to promote online merchant business worldwide. AVADA has released various free apps with beneficial features and advanced features. They are a trustworthy platform with over 48,000 global merchants.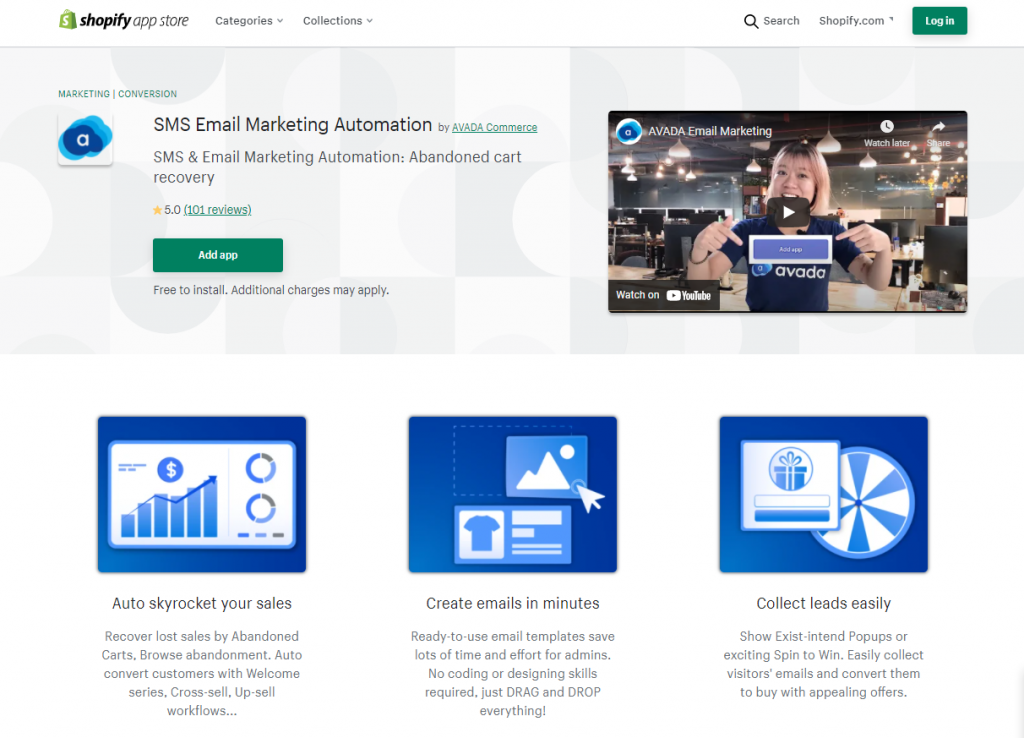 Key features
Email Marketing: Provide email templates without coding or designing skills helps merchants save lots of time and effort.
SEO Suite: Optimize image ALT, JSON-LD, Meta tags, Sitemap automatically for all pages.
PDF Invoice: PDF Invoice, PDF Order, PDF Refund, and PDF Packing Slip templates are easy to create by simple configuration steps.
Size Chart: It is simple to build size charts for many kinds of products such as bags, shoes, clothes, etc.
Discount Code Generator: Discount Code Generator is designed to assist Shopify stores in generating a code pool for any current discount rule.
Google Tag Manager: This tool helps merchants implement Google Tag Manager into the store sites in one click to track and gather visitor data quickly and conveniently.
Price
The prices vary based on the field. However, the average price ranges from FREE to $9/month. Flexible pricing is calculated based on contact count and customer demands.
DropCommerce is a platform that helps you find reliable dropshipping suppliers with warehouses based in the United States. Rather than sourcing products from China, DropCommerce allows you to start selling high-quality products and offer 4-7 day shipping with the touch of a button. It's free to get started, and the app is already available for Shopify and BigCommerce, with more integrations on the way. Finally, dropshipping you can count on!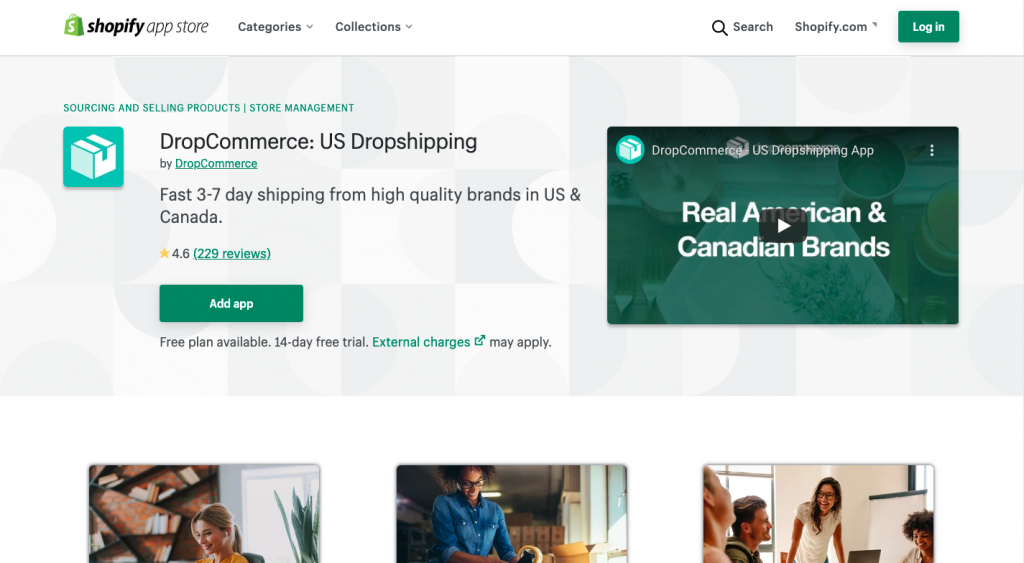 Key Features:
Over 20,000 dropshipping products from US & Canadian suppliers
Most products enjoy 4-7 day shipping to the US, and a >30% discount from retail
Professional dropshipping features like automatic order processing, branded invoices, and automatically synchronized inventory
Price
Users can begin using DropCommerce for free! You can browse, add products to your store, and test demand with your audience. To process orders you'll need a subscription, which starts as low as $19/month.
Product Filter & Search by Boost Commerce is a go-to Shopify app for smart search and filtering. It provides Shopify merchants with powerful product filter trees, a variety of options and display settings, smart search capabilities for hyper-relevant results, useful tools for site search merchandising, and analytical reports that indicate consumer behaviors.

Key features
Advanced and highly customizable product filters 
Smart site search and instant search widgets to power your search performance 
Dynamic visual merchandising tools to convert more visitors into customers
Insightful analytics that helps you enhance your Shopify filters and search performance
Price
To leverage your online business with this powerful tool, go get a 14-day free trial on Boost Product Filter & Search – no credit card required. You can get access to our advanced filter, smart search, merchandising to grow AOVs, and data-driven reports on shoppers' behaviors.
PushOwl is a push notification solution to make your visitor come back to your products.
With PushOwl, you can create your own timely push notification for your Shopify Store

Key features:
Push notifications to bring customers back to products
Many automated templates like abandoned carts, back in stock alert, etc.
Price:
Free plan available; paid plans start at $19 per month based on impressions.
7. Whatsapp & SMS Marketing Flows by Shipway
Whatsapp & SMS Marketing Flows is one of the popular Shopify Apps. The app provides a modern solution to eCommerce merchants allowing them to notify their end customers with a 99% opening rate. It enables automated reminder notifications to be sent to your customers for their abandoned shopping carts, alongside automated follow-ups on the same offering discounts at regular intervals.

Also, it allows you to send marketing broadcasts to your customers over both channels, thanking them for purchasing, promoting new products, and offering discounts on your stores.
Key Features
Send SMS notifications to 220 countries.
Send WhatsApp Broadcasts.
Custom sender id available.
Automatic add discounts in the abandoned cart notifications and checkout URLs.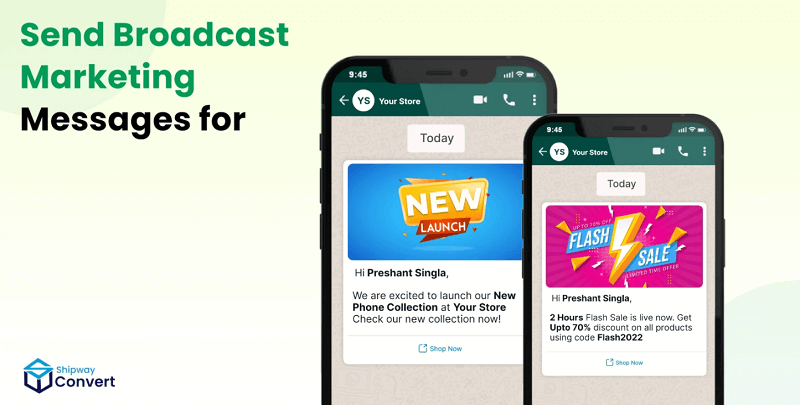 Price
You can start using the app whenever you want, the installation is free. It's a "Pay per Use Model". The plan starts from $30.
This app is a strong tool for Email & SMS marketing. Privy allows you to set up your messages to the audience, your pop-up, and so on, that will help to increase conversion rate and reduce abandoned carts.

Key features:
Email & SMS marketing essential functions: create and manage a campaign from scratch
Real-time reporting helps you know your campaign through numbers of key metrics
Price:
Privy has a free plan and paid plan starting from $10 with extended functions.
This app is well known for its amazing function: add options to your product. With Infinite Options, your customers will be able to customize their orders based on their personal. The only limit is your creativity.

Key features:
Set up products option
Product bundling to boost the order size
Price:
With the 14-day trial, Infinite Options has only one plan that charges you $6.99
Seguno focuses on email marketing. Its welcome emails can help you turn new visitors into regular customers by building their trust from the beginning. This Shopify app is especially useful for new store owners.

Key features
Sends quick welcome and thank-you emails using an automated system
Unique discount code generator
Price
The free plan of this Shopify app will let you send unlimited emails to a 250-subscribers list. If you have a long list and want more functions, you might want to upgrade to $10-plan.
This app will optimize images on your store for the SEO requirements. You can edit thousands of images in bulk action and save your time. This Shopify app is especially useful for products that strongly rely on images like clothing.

Key feature
Improve image SEO with image size, alt-text, file name edit
Bulk image edit for social media
Watermark and protected image
Price
Bulk Image Edit allows you to edit up to 50 images a month if you use the free plan. Upgrade to paid plan starting from $9.99 and you will be able to edit up to 1000 images with 60-day backup
For dropshipping store owners, finding products is the tough part. Ali Hunters is the tool that can do this tough part for you. This Shopify app is smart to pick the best product based on advanced filters.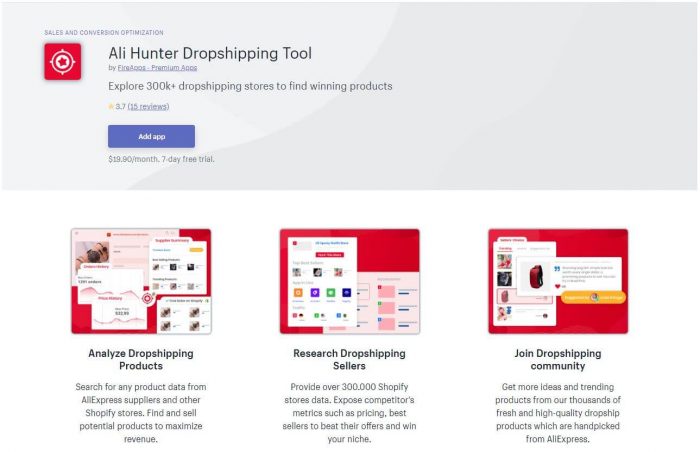 Key features
Reveal competitors who are selling the same product with you
Find best product choice
Price
With a charge rate of $19.90 a month, you will have a strong kit for the dropshipping business.
Congratulations! You've finished your perfect Shopify Appstore!
Hope that the above list can help you to get your right set of tools for your business. However, Shopify e-commerce is not about only the apps so if you want to learn more about Shopify, check this "6 Things you shouldn't miss out about Shopify before launching an e-commerce store".
Launch your Shopify store now! https://www.shopify.com/