Shopify vs Squarespace: Which is Better for E-commerce?
Shopify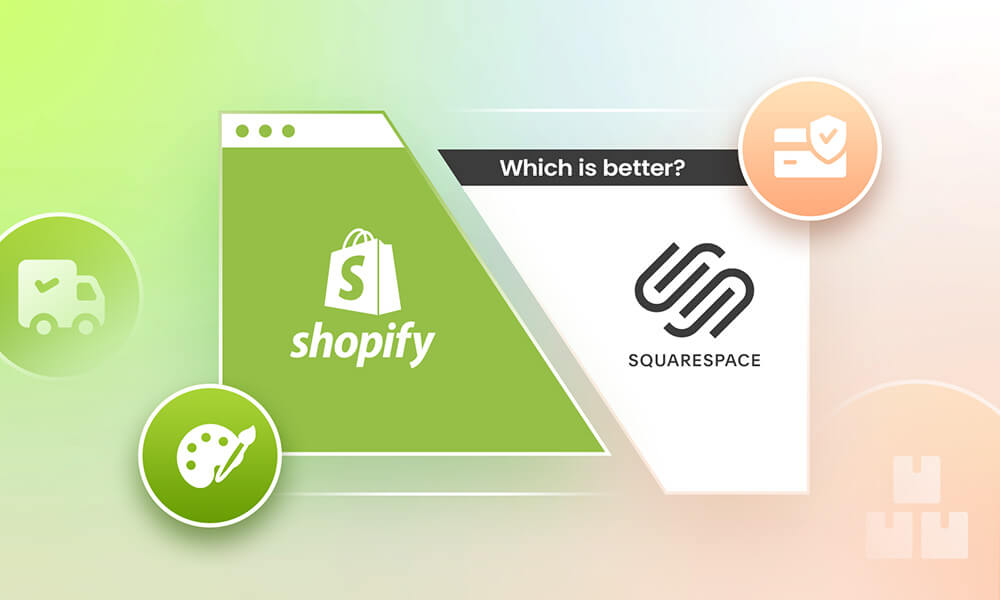 Ecommerce entrepreneurs are always looking for the best sites to sell their products online and to make that decision, they have to identify those sites which are the best to promote and advertise your brand and products over. The two most popular and the best online selling sites are Shopify and Squarespace. Both of these websites make it easy for startups and/or small businesses to create their own online shops.
Shopify is a cloud based multinational online selling site which gives users the ability to easily create and manage their websites. You can make and receive payments through Shopify, advertise your brand through it and you can simply just establish a whole store through Shopify. Shopify currently has over 600,000 users running their websites.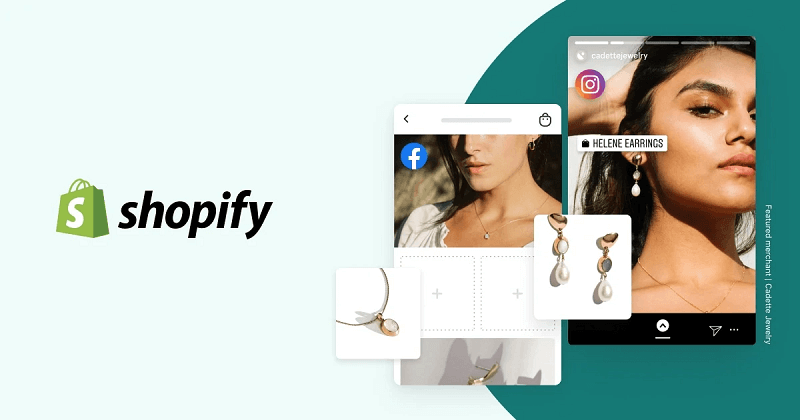 Squarespace is a website which provides SaaS (software as a service) which includes website building and hosting. Squarespace also provides their users with already built templates along with drag and drop features which help in creating and modifying web pages. Squarespace is famous for its amazing designs and templates and works best for brick-and-mortar business owners, freelancers and creatives across industries who usually prefer having their own websites instead of a whole online store.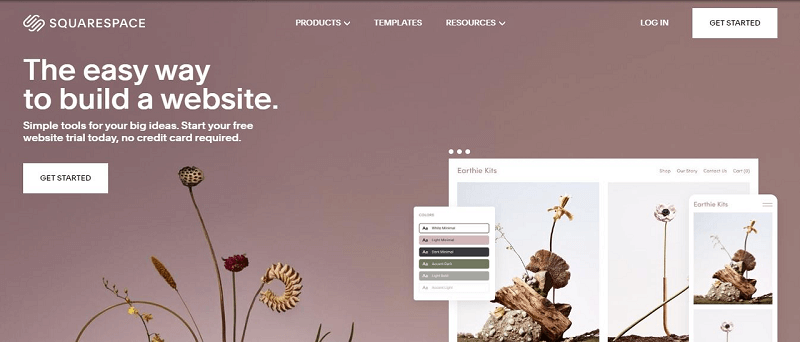 Shopify vs. Squarespace: Detailed Comparison:
1. Ease of use:
According to its users, Shopify is very easy to use as the first few steps are very simple and quick which means that you can begin with an ease. People who have little or no knowledge about the technology also find Shopify pretty easy to operate. Shopify also has an impressive set of features available for users to avail. They are also known to have a very good customer support department which will help you at times you are stuck at something you are confused about and their team will help you clear all those queries.
Squarespace is popular as a perfect tool for beginners. The UI (user interface) is very simple and easy to use which can be somewhat disappointing for users who are looking for something more advanced, but for the users who are looking for a more simplistic and minimalistic experience, Squarespace is the best choice.
For beginners, Squarespace is a better choice, and for users looking for a more advanced experience, Shopify should be their decision.
2. Customization & Templates:
Shopify offers an app called Photo Resize by Pix which replaces all of your product photos with correctly sized ones and offers the first 50 images for free. You can choose a square, landscape, portrait and background color according to your theme. Some other free apps shopify offers for customization and to optimize your product images are PixPix, Super Watermarks and SEO Image Optimizer & Resizer by Spurit. Through PixPix, you can edit your images with huge varieties of features including changing their colors according to your theme, resizing your images and changing their orientation. The other apps offer features like creating stickers, badges and image alt text optimization.
Squarespace is very famous for having well designed templates but they also offer customization which can vary from the different versions Supersquare offers. Squarespace's templates also work differently on different versions. For Version 7.1, template is the design you will choose at the very beginning while you will be creating your site. For Version 7.0, templates play a bigger role as each template will have its own set of style settings and special features that can not be changed. Squarespace templates are also mobile responsive which makes them attractive and visible on all devices.
3. Payment Options:
At Shopify, you can decide your payment options in the Payment providers section. You can enable credit card payments, PayPal, Facebook Pay, Amazon Pay, Apple Pay and cryptocurrency at Shopify.
At Squarespace, you can accept Visa (credit and debit cards) payments, MasterCard (credit and debit cards) payments, American Express, Discover (US merchants only), Diner's Club, JCB, Afterpay and Apple Pay.
4. Shipment Options:
Shopify also offers Shopify Shipping which allows you to connect your Shopify account with Shopify's shipping carrier accounts through which you and your customers can get calculated shipping rates instead of flat rates. You can also print shipping labels directly through your Shopify admin.
Squarespace works with USP to calculate the shipping charges and also helps in calculating your shipping costs according to the weight of the product you are shipping or the country you will be sending your products to.
5. Inventory Management:
At Shopify, you can set up inventory tracking, view your inventory, and adjust your inventory counts in the Inventory section of Shopify. You can also track the previous history of your inventory with Shopify.
With Squarespace's app you can search and manage your product inventory from a single location in the Inventory Panel. You can view, organize and edit your inventory on Squarespace's app.
6. Social media Integration:
Shopify has a huge choice of apps for you to market your products. You can sell across 10 social media platforms from Shopify. If you already have an existing account on other social media platforms, you can use the Buy Button sales channel to add your Shopify products on other platforms.
Squareface offers both free and paid social media integration options. As they are very high quality, you have to pay for some specific services. You can also add your social icons on your own Squarespace website to promote your other accounts on different platforms through your online shop.
Let's find out more about the world of e-commerce: https://fireapps.io/
Shopify & Squarespace – Pros & Cons:
1. Shopify- Pros:
Mobile friendly and attractive templates offered.
Multi- Currency payment is available (through a third party app)
Easy to use
Huge variety of options for POS (point of sale)
Offers shipping discounts to customers if they use the built in Shopify Shipping service
Great for people interested in dropshipping
You can create your site in your desired language(s) with Shopify
2. Shopify- Cons:
Multi- Currency option is only available if you are a Shopify Payments user.
Third party payment requires transaction fees
Sizes of the images matter a lot at Shopify which creates difficulties
For countries where Shopify Shipping is not available, the shipping fees are very high.
Customization gets complicated at times
3. Squarespace- Pros:
Beautiful and attractive designs which look great not only on desktops, but also on other devices like mobile phones and tablets
No other or extra transaction fees
Huge range of web fonts
Amazing UI (user interface) and has the most user friendly management system
Big range of import tools
Squarespace also offers a logo designing app which is very useful
4. Squarespace- Cons:
Only calculates tax automatically for the US
You can not autosave posts or pages
POS is only available for the US
Third party payment options are quite limited
Conclusion
It is already clear that both Shopify and Squarespace are the two best sites to sell your products online, but if you want a winner, Shopify will take the first place due to its impressive features and varieties. But if you are a beginner who is looking for simpler and less advanced choices, then Squarespace will be the right option for you. Squarespace is cheaper as compared to Shopify and it also has the best designed templates. Both these sites offer free trials for a period of time, which you can take in order to decide the best site that suits you and the type of your business.
Start your Shopify 14-day trial with FireApps
Did you know Shopify is now accounting for 20% of the e-commerce business.
Over 2200 merchants open their Shopify store everyday and 50% of them have a repeat purchase. Join them today!