Things to know about Shopify apps when you are doing a dropshipping business in 2020
Shopify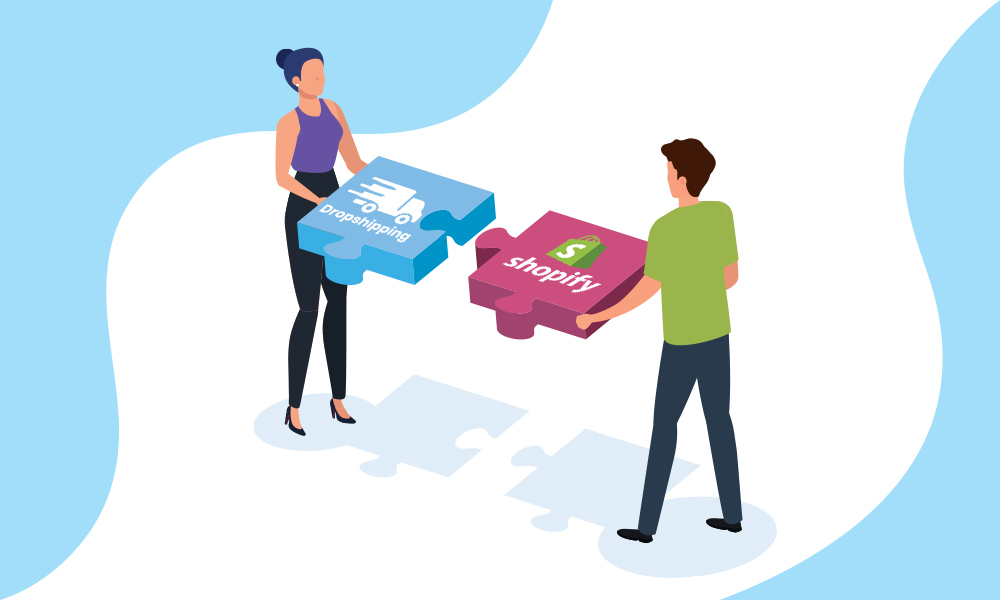 You've heard dropshipping store owners talked about Shopify apps? And they've suggested each other use these apps and ignore those apps. Some successful dropshipping stores are using some particular apps and it makes those apps very popular. You don't know why some apps can lead dropshipping stores to their goals? You simply think an app is only a tool and succeeding is not depend totally on the tool. However, people keep using Shopfify apps every day, especially dropshipping store owners.
Follow this article and we will discover how the dropshipping community was powered by Shopify apps? And for anyone fresh to this industry, how far Shopify apps can help your business?
1. Facts about building a dropshipping store
Dropshipping is a retail model in that merchants not handle the products throughout the entire trade flow. The buyer visits the store online, selects what he wants, places orders, and then executes payment.
Start your Shopify 14-day trial with FireApps
Did you know Shopify is now accounting for 20% of the e-commerce business.
Over 2200 merchants open their Shopify store everyday and 50% of them have a repeat purchase. Join them today!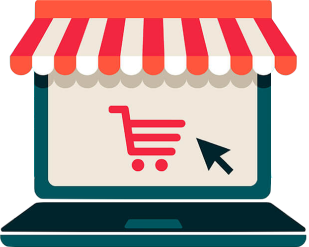 That model has many benefits you might know before. Like the merchants, you don't need to import the products to your warehouse therefore you never need a physical warehouse. All you need to do with dropshipping business is build your site (your store), optimize its performance, and reach to your potential customers. We think at this point, you might have all these fundamentals as well.
Building a Shopify store for dropshipping is easy but have it a high-performance store will be a true challenge, especially for the newbie. Starting a dropshipping business, like many other types of business, is more complicated than what people can think.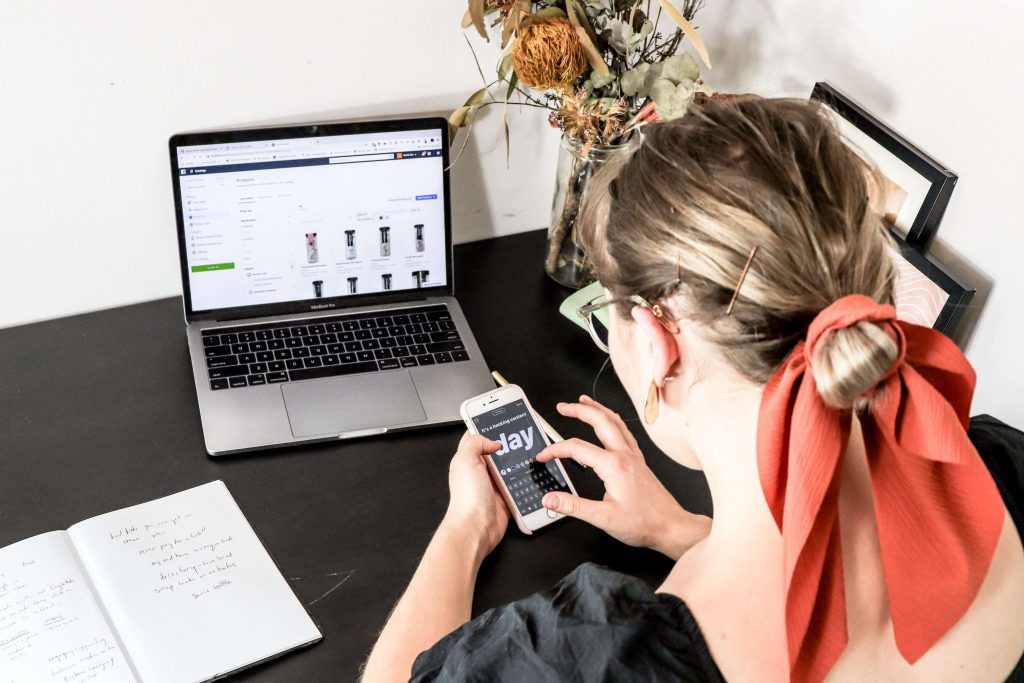 You will have to invest heavily, one of two currencies: time and money. For that, the business needs its structure, legal license, employee management, and so on. For this article, we won't give you advice on those issues but the brief tutorial on building the better dropshipping site.
Web-building for e-commerce is a tough task for every store owner unless he is using Shopify apps. While Shopify is the best platform for e-commerce, Shopify apps are the collection of tools that optimize the site performance.
Using the right set of Shopify apps saves you time while keep increasing business capacity and effectiveness. Therefore, choosing the Shopify apps for your dropshipping store is the first step and we will lead you to the collections of best free Shopify apps.
2. Best free Shopify apps that can help dropshipping store owner
In the beginning, we must clear that dropshipping is different from the other e-commerce model. Therefore, dropshipping will need particular apps.
Of course, there is a lot of Shopify apps that can support all types of e-commerce. However, getting acknowledged about what you are doing always is the best way to pursuit success.
Let come back to the fundamental of the dropshipping method. It doesn't need store owners to stock the goods, instead, it needs the flow well-managed. That means you have to control your flow very carefully to make it work smoothly, from the very beginning stage (select the manufacture, import product, set the price, etc.) to your customer's hands (customer support, warranty, etc.)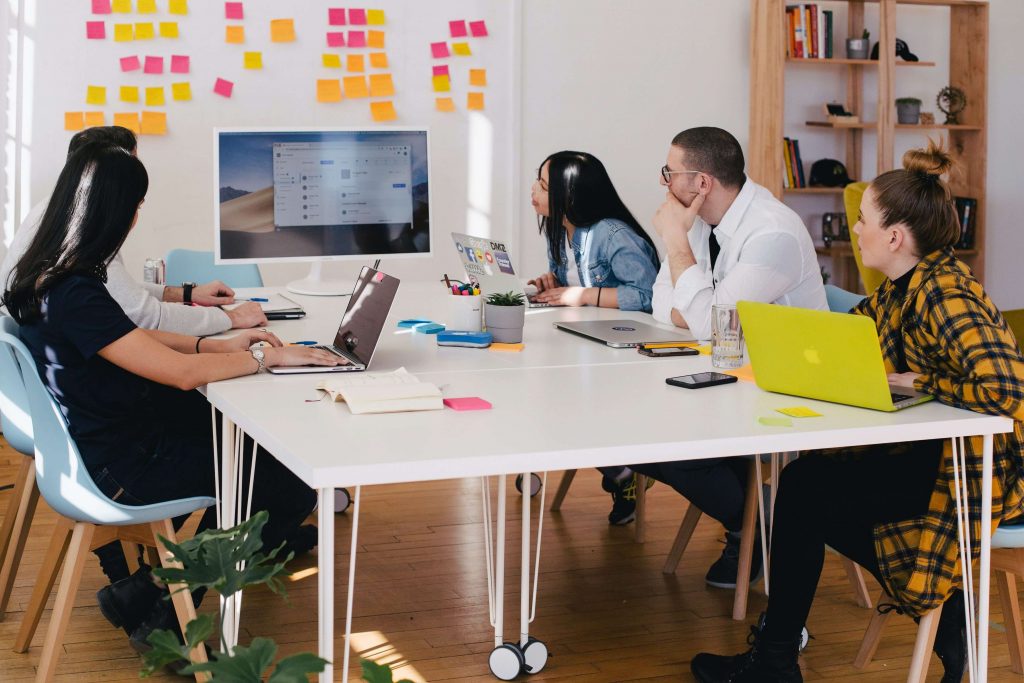 This part, we will give you a shortlist of the free apps. We think free apps are good choices for beginners. You can try and no need to worry about the monthly charge.
Dropshipping process app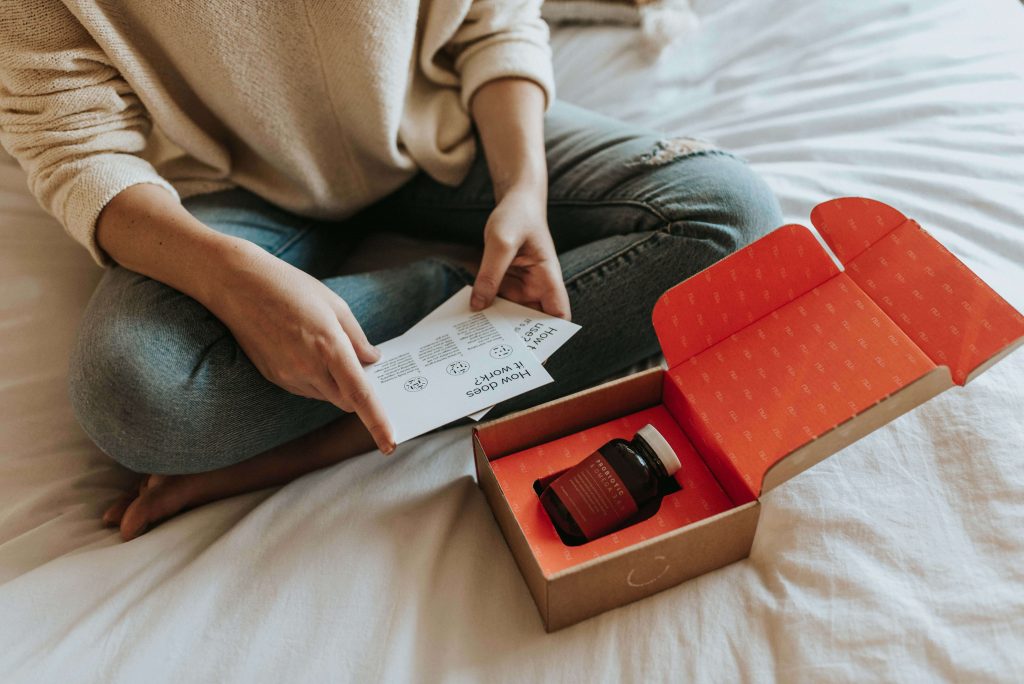 First, you will need a dropshipping process app. This kind of app will help you to import products, fulfill orders, and get orders executed. The processing app will be compatible with particular dropshipping manufacturers that you must check before in order not to get the wrong one.
Are you dropshipping with AliExpress?
If you are dropshipping with AliExpress, you will see Oberlo is the popular choice. Yeah! It is good. It can help you connect your Shopify site to AliExpress and get everything done, automatically.
However, we suggest you use the Ali Orders, which has similar functions with Oberlo. The unique point here is Ali Orders can be combined with its sister app Ali Reviews. Ali Reviews is a very important app that you absolutely need for your store. We will talk about it then.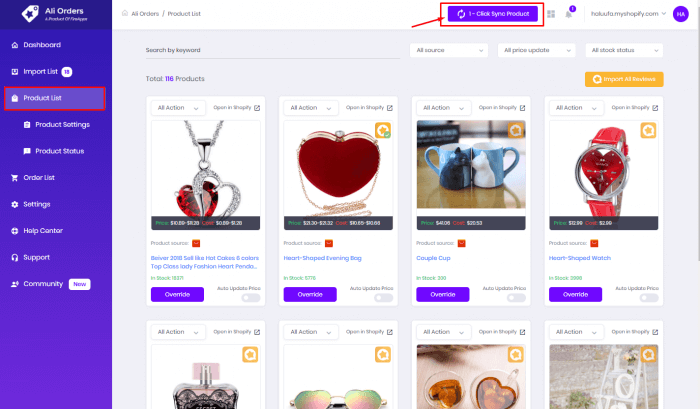 Of course, Ali Orders and Orbelo are the Shopify apps have a free plan for you.
Pop-up
This kind of app will allow you to pop notifications on the customer's screens. Those notifications can be involved in sales, orders, reviews, promotions, etc.
The pop-ups can help you increase customers' trust. They will see your store as the busy one and therefore, you are actually selling a lot. You even can set the content for the pop-up to increase customer cart value as well.
We think you will want to read more about pop-ups.
For this our free Shopify app suggestion is Sales Pop up. This app is popular among the dropshipping community.
Social Proof
Ask yourself, what kind of product you would buy online among thousands of stuff. Between the two same-price products people will tend to choose one that has a more positive review. That is the fact, if you want to learn more, please check this out here.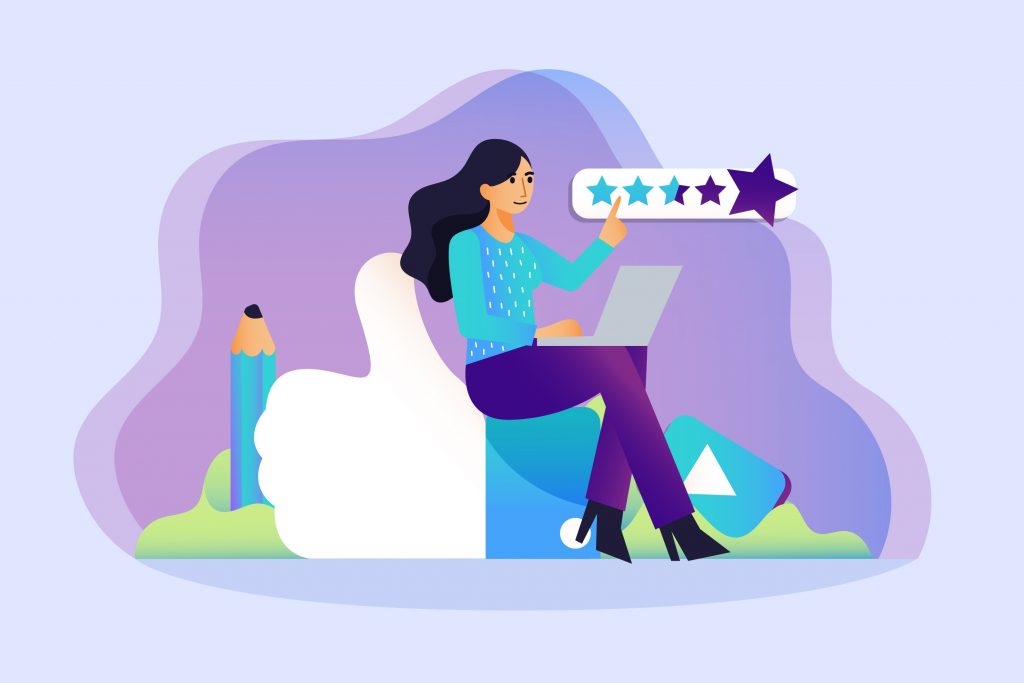 The store needs its social proof. And the social proof is the term we call what people are talking about you or just "the reviews". You can get it well-managed and layout by using the app.
To get reviews by free Shopify apps, we suggest you use Judge.me and Areviews. Those apps have a free plan and can be used right away. However, there will be a big challenge for you while using free apps that we will discover more below.
With three kinds of essential apps, we think your dropshipping has enough power for the first order. But for the next thousands of orders, those apps might not help anymore.
3. Why paid apps should be the better consideration?
While talking about business, all of us agree that we need to develop through time and keep revenue increase consistently. That means, every single store/business will be bigger by time and that require its owners to change the management system as well.
That why in the last line of the previous part, we mentioned the free Shopify apps might work, but not for all, especially the big grown-up store.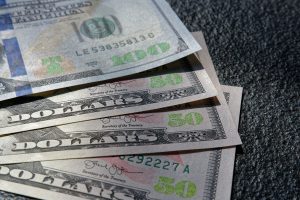 The distinction of paid apps is about its offers, functions, and benefits.
Larger scale for a bigger workload
The paid app always offers a large volume of its function. For example, you can find the free social review app that helps you to import reviews to your store; the paid app can do the same thing. It seems to be no different at all.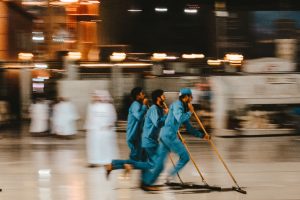 Wait. The difference will be placed at the number of products the app can engage in. That means you can only import reviews for a limited product if you are using a free app or free plan.
Job has done, automatically
The paid Shopify apps usually offer you better technology than the free ones. To be more detailed, you can imagine you have to improve image SEO for your clothing store and you have at least 150 products, while every product needs 3 images.
This task will be tough if you don't have a tool that allows you to do it in bulk action. Clearly, the free apps can get this job done in even a second but it never keeps doing it without your action. You always are required to control the tools and it takes a ton of time.
Simply, paid apps to get the job done automatically.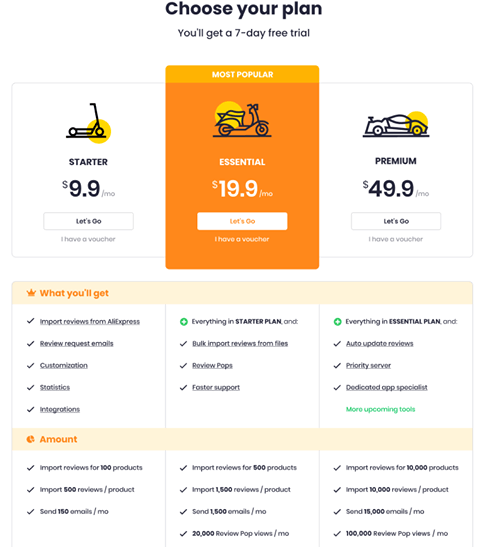 Additional benefits
Of course, the paid apps offer store owners many benefits else. They can give you the 24/7 support, design the custom plan based on your demand.
Besides that, some apps developer has deployed their ecosystem with many functional apps. Those apps in the same system can transfer data easily and support each other reliably.
For example, you may want to check this app right away to discover how wide its features cover?
Here we will share you the suggestion on how to pick the best paid app in 2020?
4. Why you should use a review app?
For the dropshipping business, we think the review app is the priority you must concern when start building up your store. Some people may respond that dropshipping process should take this position.
You must make it clear that dropshipping process app type has many different apps with the same main functions. The advantage of choosing a better app is not distinguished.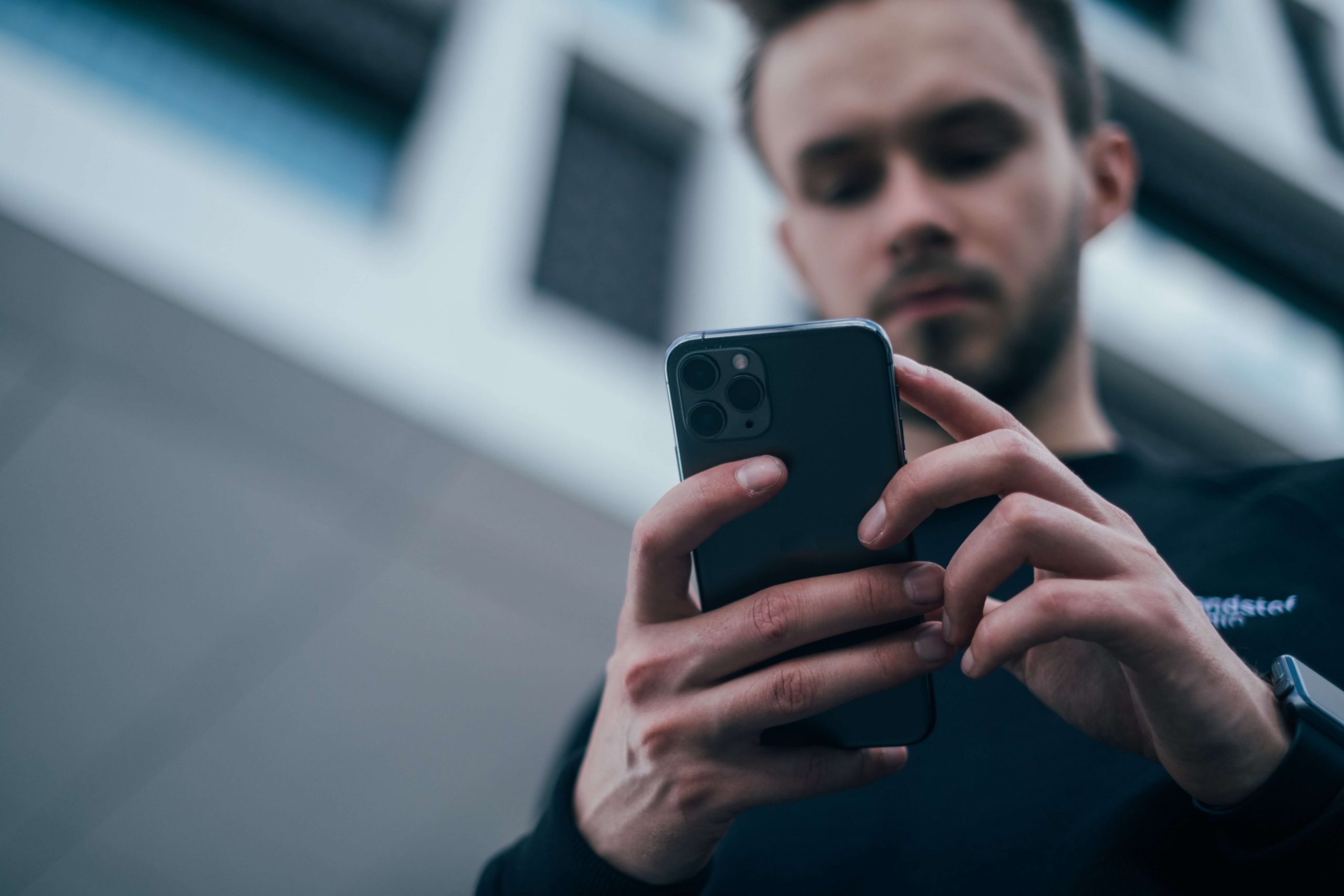 However, the review app is a totally different story. With the right Shopify apps, you can improve your store performance right away.
Review app is the best way in Shopify apps inventory for the new store owners to build social proof. The most common problem for all new Shopify store owners is they got no review because they don't have social proof. Shoppers can visit their store, love the product but can when they see there is no review, they would think the store is not creditable, and then the store gets no sale. The circle of no social proof seems never to cease unless you use review apps.
Not only import reviews to the product pages, but the top-notch review apps can also build your social proof based on a review in dynamic forms and approaches like request review via email, review pop-up, photo review, etc.
With the wide spectrum of function like that, it is no doubt that the review app can create amazing social proof for your store. Back to shoppers, they will see your store as the symbol of a trustworthy dropshipping store.
For this issue, we suggest you use Ali Reviews for your main reviews app.
You may wonder how to use the particular review app to get a better result. We will go to this now!
5. Use review apps to optimize store
You must get acknowledged about why kind of social proof that your store needs. Because many different sources create social proof based on store types, respectively.
To be simple, we are going to divide the social proof into three sources. First is the reviews from your customer. Second is your indirect testimonial layout on your site. And final is how you support your customer after purchasing.
On this basis, we will give you some advice on every type of social proof that your store needs.
First, with the reviews or direct testimonial contents on your store. You can use a review app from Shopify Appstore to get reviews imported on your store. Remember to choose the app that can help you customize the review pages as well as create filters for those contents in the automatic action. You will need to double-check the quality of reviews the app provides to make sure there is nothing offended, law violent, etc.
The second type of testimonial, what we called indirectly, required more of your creativity. You can set reviews to pop on your homepage or on any place that you think it is necessary. Besides, you may want to set other pop-up types that would prove your store is currently working on a lot of orders. As we said, this type of testimonial depends on what you can think. However, choosing the best app with the appropriate functions will help.
For the final source of social proof, you must show to your customers that you keep your responsibility on product quality. Those things will come to how you contact your customer after the orders were finished. Some Shopify apps can help you to communicate with shoppers but only a few of them can make those conversations the positive reviews for you.
6. Things to remember to do dropshipping with right Shopify apps
As we've mentioned before, the Shopify apps are the best toolset for any dropshipping merchant. And brightly using those apps can make you a successful store owner. Of course, we all know it would be the hardest part of this story.
For this part, we will give you the general combination of the successful dropshipping store that we think can get you inspired.
Start finding the product
All of dropshipping store owners start with the finding product. You should find the niche yourself that you are interested in. Using the process app like Ali Orders or Oberlo to research the niche, compare the price.
Build up the page
Nothing special here, your site should take only 3 seconds for loading. If the loading time is longer than that limit, you will lose a lot of shoppers. For this task, find a good site-building app or SEO tool for good!
Get social proof
Social proof may be the gold key for the check-out doors. Get your store full of reviews, make it busy with a reasonable quantity of pop-ups, and keep in touch with customers will help.
Keep finance in orders
Many successful store owners have admitted, dropshipping isn't the quick way to get money but it needs your patience.
At some points on your road maps, you will need to run some ads, some marketing campaigns, or promotions and it will need your money so using the management app to have your finance in orders is the best way.
Conclusion
You may see why the dropshipping store owners always use Shopify apps for their stores. The benefits of all the ecosystem are the short answer and for that, if you are considering what platform for your next dropshipping project, why not Shopify?
Like the previous part of this article, we just want you to keep your patience and learn from the other as much as you can. Because dropshipping would make money if you can overcome challenges. And Shopify apps are the best tools sparing for you to handle those tough tasks. However, make clear that nothing will be easy for all will let us work more concentrated and get closer to success.
You can learn more about Shopify and Shopify apps by click in these links.
Launch your Shopify store now! https://www.shopify.com/