What are Shopify apps? Pro tips to choose the best apps for your store.
Shopify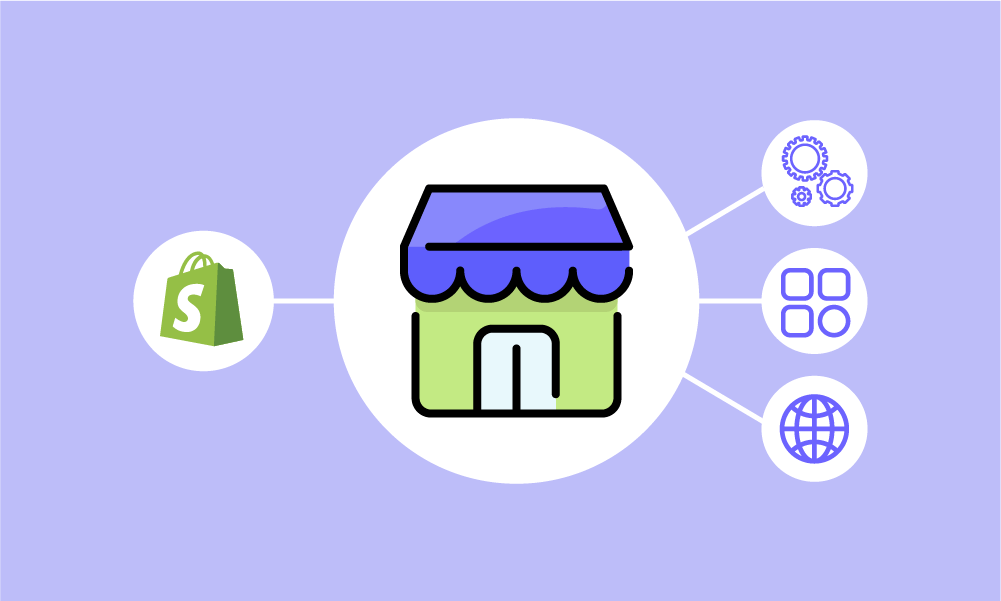 Shopify makes it super easy to get set up to sell online with its huge ecosystems of apps. With these solutions, a merchant can optimize their store – automate processes, improve store design, boost marketing, upsell.
However, it's not always easy to filter through thousand of apps to choose the best fit for your business. Today, we want to simplify the hunt for right Shopify apps.
If you're just starting with a new store or looking to enhance your existing site, then this blog is for you.
Start your Shopify 14-day trial with FireApps
Did you know Shopify is now accounting for 20% of the e-commerce business.
Over 2200 merchants open their Shopify store everyday and 50% of them have a repeat purchase. Join them today!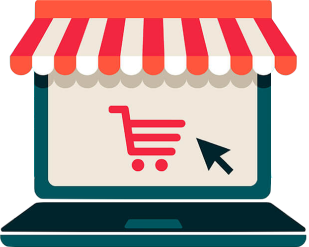 What are Shopify Apps?
Using Shopify as a platform for your eCommerce store undoubtedly has tons of benefits. One of them is the diverse Shopify App Store with over 4,000 apps, helping merchants start businesses, sell more, scale up, and save time.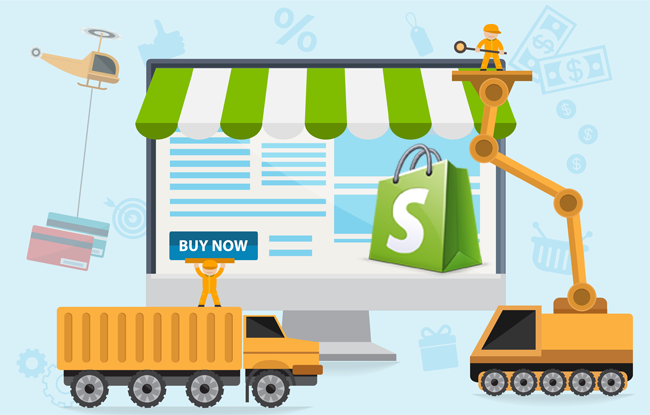 Shopify apps are plugins that you can install from Shopify App Store, add to your account to improve a specific functionality and improve your store. Shopify apps are so impactful that 85% of Shopify merchants say they rely on them to run their businesses.
However, starting out, it can be a little daunting to wade through all of the options. We've gone ahead and pulled step-by-step guide to help pick the right apps for your online store.
Before you can start choosing the best free Shopify apps to market your products, you need to get set up on Shopify. We've already put together a handy guide: 5 Steps to set up your amazing Shopify store within 20 minutes
2 Steps to hunt for the right apps
Step 1: Write down your needs
Ever gone to a supermarket without a wishlist? Your trip takes twice as long as usual and you end up coming back home without things you actually needed. Your hunt for the right Shopify apps is exactly like that.
To ensure you pick the apps that will help your store grow, you need to first list down what you want to solve within your eCommerce store. Some merchants may want to build credibility or turn their traffic into subscribers and others may focus on building customer loyalty. This way, you can avoid aimlessly surfing different collections and categories on the Shopify App Store.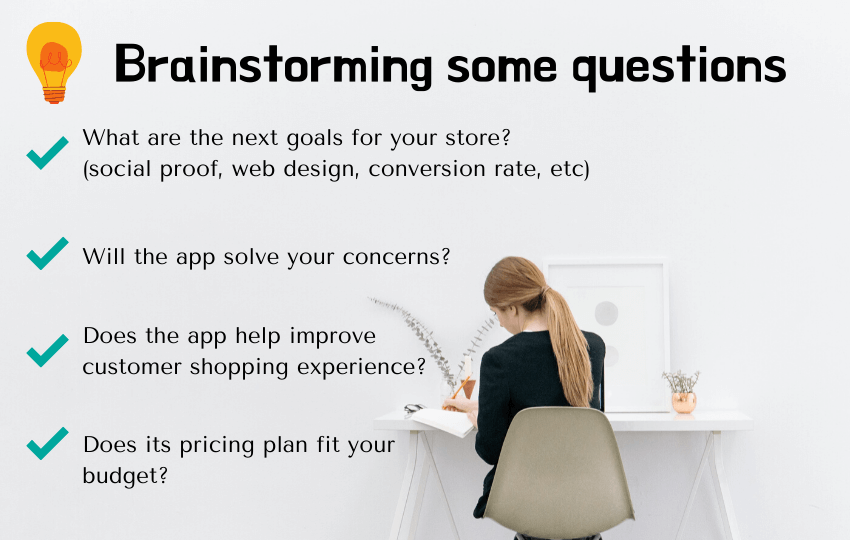 If you're not sure what your needs are, you can start by pinpointing your problems— high cart abandonment, high traffic but low conversions, surplus inventory. Use this to easily list down the type of apps that will solve the issue you are facing.
Step 2: Handpick relevant Shopify Apps
Now that you know what kind of apps you are looking for, start browsing the Shopify App Store. You can look for apps in 4 ways:
1. Keyword search
Look for apps by searching with the keyword of the problem or needs you have right within the App Store. For instance, you can look for 'abandoned cart' or 'exit intent' and the search will deliver results of apps who prioritize what you are looking for.
2. Collections
Shopify curates collections based on different criteria like types of merchants and app types. A few of these collections include launching your store, growing your business, and top email marketing solutions.
3. Categories
Like any other directory of products, the Shopify App Store has categorized its apps to make it easy to navigate through the different categories and subcategories to find apps faster.
4. Staff picks & Trending Apps
Another great way to find apps faster is by looking at the apps that the Shopify team recommended on the app store home page.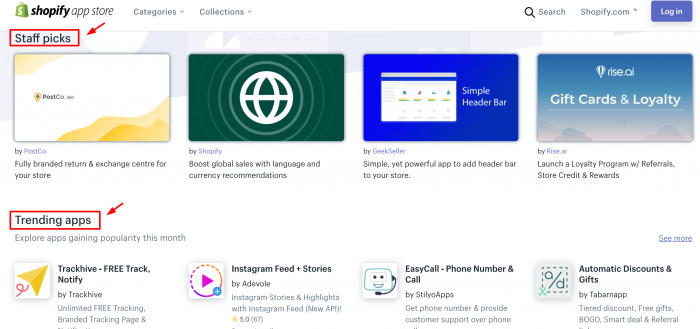 When shortlisting apps you're browsing through, you can use one metric to help you find apps that are credible and useful— reviews. Each app is reviewed by merchants just like you who have tried the app for their store. Read through the reviews to avoid shortlisting apps that don't deliver the results they promised.
3 Shopify App Categories you can't ignore
We've used a ton of Shopify apps over the years and while many are amazing you'll also find a ton of duds in there too. So, sit back, relax, and let us guide you through a rundown of some categories you need to get your hands on to accelerate the growth of your eCommerce business.
Store Design
If you're running an online store, it's pivotal you offer your customers a smooth shopping experience on your site. To achieve that, you need to catch a glimpse at this category.
One vital thing to strengthen your brand is to build social proof. 84% of people trust online reviews as much as a personal recommendation. Product reviews are always useful for your online store since that create social proof and show your site visitors that people are buying and using your products.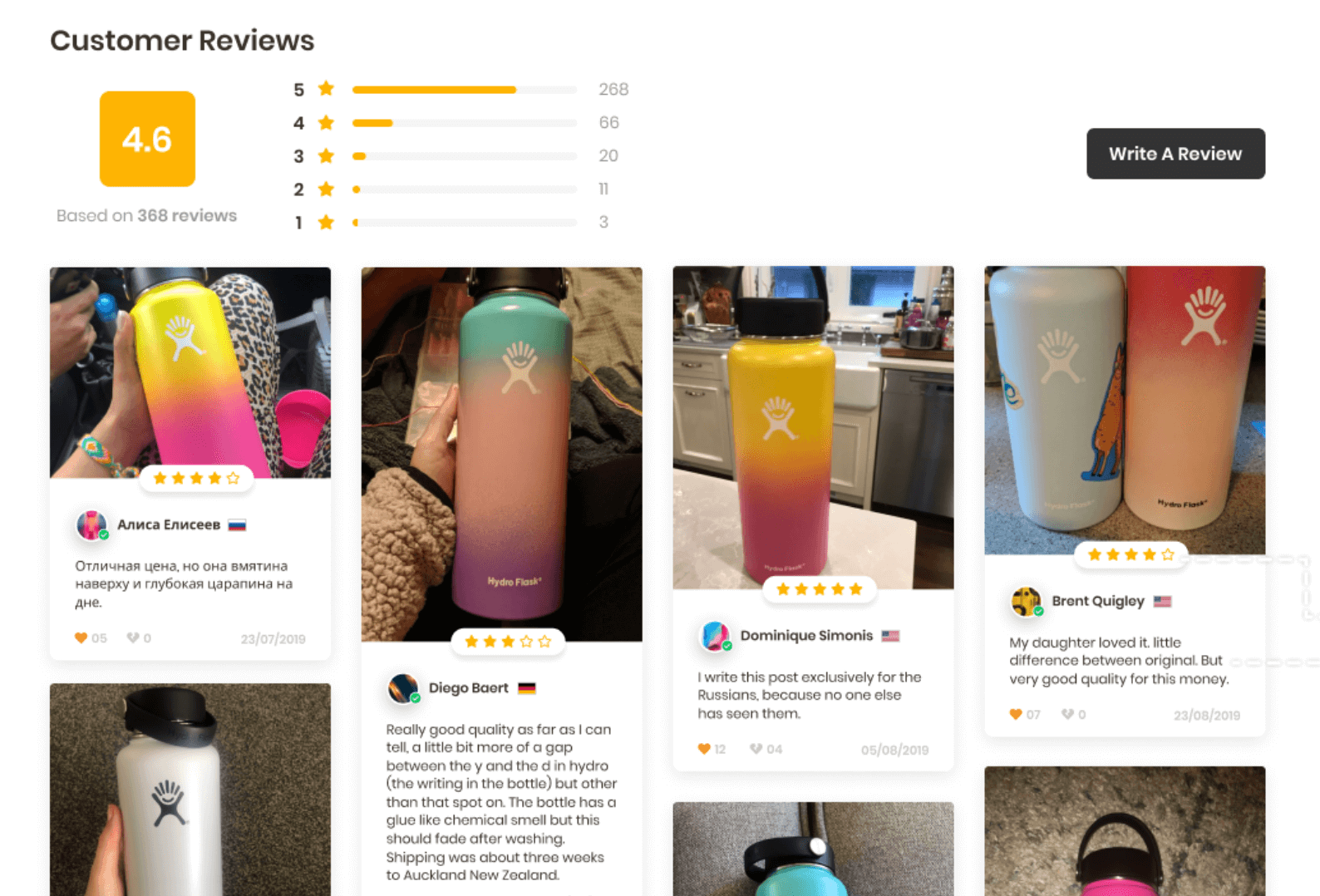 Ali Reviews is a review solution package that offers advanced solutions for collecting customer reviews.
Marketing
When you launch a brand new eCommerce business you'll end up spending a ton of time (and sometimes a ton of money) trying to acquire traffic and your first customers. Acquiring traffic is hard – really hard. So Marketings apps can help.
For instance, you can use an Email Marketing app to grow your email list and build customer loyalty. You can boost your site ranking and reach wider audience with an SEO tool. Or you need an Ads and retargeting app to run better ads and drive more traffic to store.
Productivity
Looking to save more time, be more productive, and achieve better focus?
Of course. We all want to know how to get things done more quickly and with less effort; improve our time management skills.
When browsing this category, we encourage you to sit down and think about which areas you'd like to become more productive in your current business. Then get the app (or apps) that will help you get there!
Shh, we've also got you covered with this mega-list of 10 Best Shopify apps that you must know before starting an e-commerce business
Wrapping things up
That's it! Now that you know the most vital Shopify app categories to master your store and boost sales performance. Shopify offers great functionality, and you can add to its versatility by utilizing the various apps in the Shopify marketplace.
Remember, picking the best apps for your store is important. And once they're in place, they'll do a lot of the work for you. Happy selling!
Not sure if Shopify is right for you? Take a look at the 6 Things you shouldn't miss out about Shopify before launching an e-commerce store
Launch your Shopify store now! https://www.shopify.com/