Transcy vs GTranslate: Which is better Shopify translation app for your business?
Shopify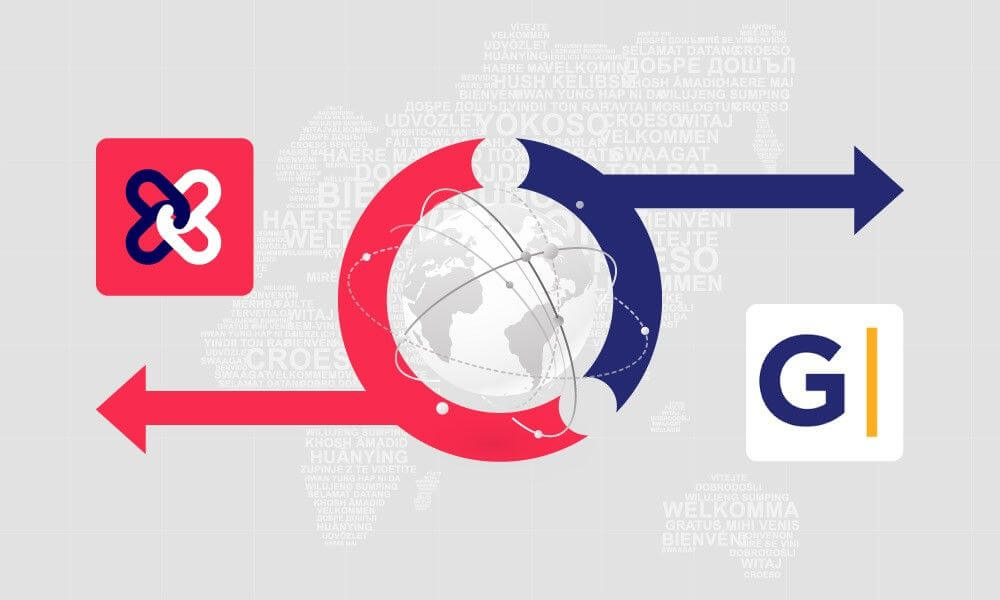 How can you boost sales? As an e-commerce entrepreneur, I'm sure you've asked yourself this question on a regular basis.
Selling internationally is a surefire way to enter new markets. To accomplish this, you must literally "speak" to your customer.
Making your website multilingual can help to break down language barriers, add value, and improve your potential new customers' purchasing experience.
As a result, we've continued to make a brief comparison of Transcy and GTranslate in order to choose the best tool for serving your business and increasing sales. GTranslate is a popular Shopify translation app that has a large user base.
Let's get this party going.
1. Transcy

Transcy is an excellent tool for creating a multilingual version of a website or store quickly and easily for businesses of all sizes. It also helps with currency conversion, allowing you to localize your customers' shopping experiences.
Transcy was released only a few months ago, but it has already made and left an indelible mark in the e-commerce industry.
Transcy will handle everything for you if you need to sell across borders. In terms of features, speed, and customer support, it outperforms all other tools.
Transcy - The ideal localization solution for all size businesses
Transcy is the most efficient way to assist you in multilingually translating your whole Shopify store content and converting your local currencies in order to provide localized experiences, increase sales, and scale globally.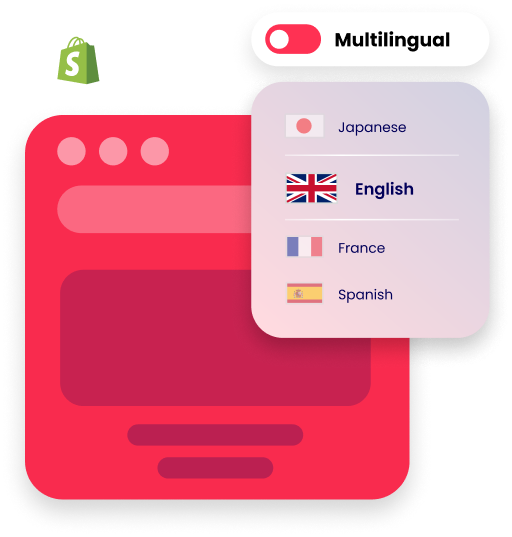 2. GTranslate

GTranslate uses Google Translate and Bing's automatic translation services to translate and display your Shopify store in 103 languages.
The GTranslate plugin uses Google Translate's automatic translation service to translate and multilingual Shopify stores.
But, the app's full functionality is only available by purchasing the Pro version. The free plan does not include translation editing or multilingual SEO.
View a detailed breakdown of Transcy and GTranslate.
1. Pros & Cons
Every single app has pros and cons, we will show you some pros and cons of Transcy and GTranslate:
Transcy

Gtranslate

Pros
– Support 100+ languages

– Use Shopify & Google API for quality translation

– Navigate UI/UX

– Easy to use

– Customize languages switcher

– Add-on currency converter without costs

– Dedicated customer support and so on….
– Comes with Google Analytics support

– Advanced SEO features, URLs translation is available in Pro plans

– Check out and notifications translated

– Support subdomain for each language
Cons
– Not support multilingual SEO optimized metadata, Hreflang tags, metadata
– The free plan hinders usage

– Don't permit export/import features

– Not support Media translation features

– Not support Auto-update language translation features
2. Overview
Transcy

Gtranslate

Review

Pricing plans
– Free: 2000 words, 1 translated word, 167 currencies

– Starter: $17.9/month, 100,000 words, 5 translated words, 167 currencies

– Essential: $39.9/month, 250,000 words plus 50,000 free words/month, 5 translated words, 167 currencies

Transcy provides you with more options based on the size and needs of your business. It's convenient and saves money on currency conversion fees.
– Free: Machine translation, not support edit translation

– Custom: $7.99/month, 1 translated words, edit translation, search engines index

– Start up: $17.99/month, unlimited words, all languages.

– Business: $27.99/month, all languages, unlimited words, support URL translation

– Enterprise: $37,99/month, add language hosting

GTranslate has 5 options as well, but it is limited with a free plan that uses more features.
Features
– Edit content manually and manage content in single place

– Use Shopify APIs & Google APIs for the highest translation quality

– Third-party app features to translate content in front-end apps like Product Reviews, Sales Pop-up, Information Box, Widgets,… for smarter and faster translations

– The media replacement feature allows you to add a specific image for every translation, translates the homepage banner, product images, e.g to give your store the best look possible

– Auto-update language translation to up-to-date new content for your products and collections to save you time, effort, and money.

– Customize language switcher to fit your store themes and have great website looks

– Moreover, Transcy gives the Currency converter with no costs

– Translate content by using Google translate

– Edit the translation manually

– Create multilingual SEO, SEO friendly

– Translate URLs of your website for better multilingual

Easy to use
– Very easy to use

– Easy to translate content

– User-friendly installation

– Navigate with UI/UX
– Easy to install

– Easy to use
Support
Transcy's dedicated support team is always ready to solve your business problems, providing assistance via chat and email 24 hours a day, seven days a week.
GTranslate's support with just live chat is available.
So, which one do you prefer?
We've outlined all of the differences between Transcy and GTranslate so you can make an educated decision. We recommend Transcy; you can try it with a free plan with fewer restrictions here; additionally, a currency converter is available on the checkout page.
Transcy has risen to the top of the Shopify app store in the translation/language category in just a few months, indicating that it is a powerful tool trusted by thousands of users worldwide.
Let's find out more about the world of e-commerce here https://fireapps.io/