Activate Transcy Switcher by Theme editor on your store
Today, we're so happy to release a new version of Transcy with advanced features that help your Shopify store increase conversion and run smoothly.
First, Transcy officially unlocks a new Theme Editor for Switchers. All front-end features (including Switcher) must be enabled in your current theme's settings for Online Store 2.0 to be activated by the recent Shopify update.
App embed blocks (part of Shopify theme app extensions) allow you to incorporate app functionality into your theme. App embed blocks, for example, can be product reviews, prices, ratings, or interactive 3D models of products. The Shopify theme editor allows you to add, remove, preview, reposition, and customize app blocks.
Transcy Switchers will not be visible to your customers unless you activate the Transcy embed block in your current theme settings.
This functionality is only available to all NEW customers who install the Transcy app after our most recent release (March…, 2022) and use Shopify themes OS.2.0 or OS.1.0.
By following the instructions, you can now enable it quickly and easily in just a few steps: How to activate Transcy Switcher on your store through Theme Editor.
Furthermore, "Switch Improvement" is one of the most important sections. To make your store stand out, we created more Switcher templates as well as a list style for each setting category.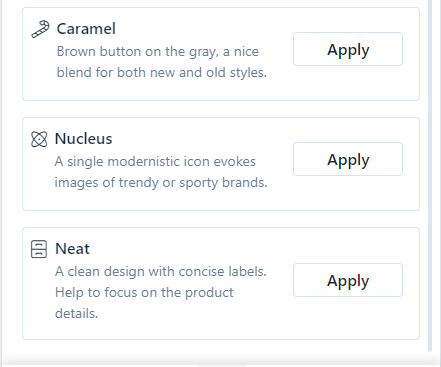 It also saves time by previewing in-app visuals based on customer store preferences.
That's all. Keep your eyes peeled for our next update!