Live: Auto Update Reviews for Essential plan + Google Shopping updates ?
Starting from today July 28, Auto Update Reviews feature will be unlocked for Essential plan. We know this is a difficult time for everyone who is affected by the COVID-19 pandemic so Ali Reviews is here for you this time!
Auto Update Reviews is available for Essential plan
That's real!! This exclusive feature which was planned for Premium plan only will be now unlocked for Essential users. You can take a look at its excellent benefits here!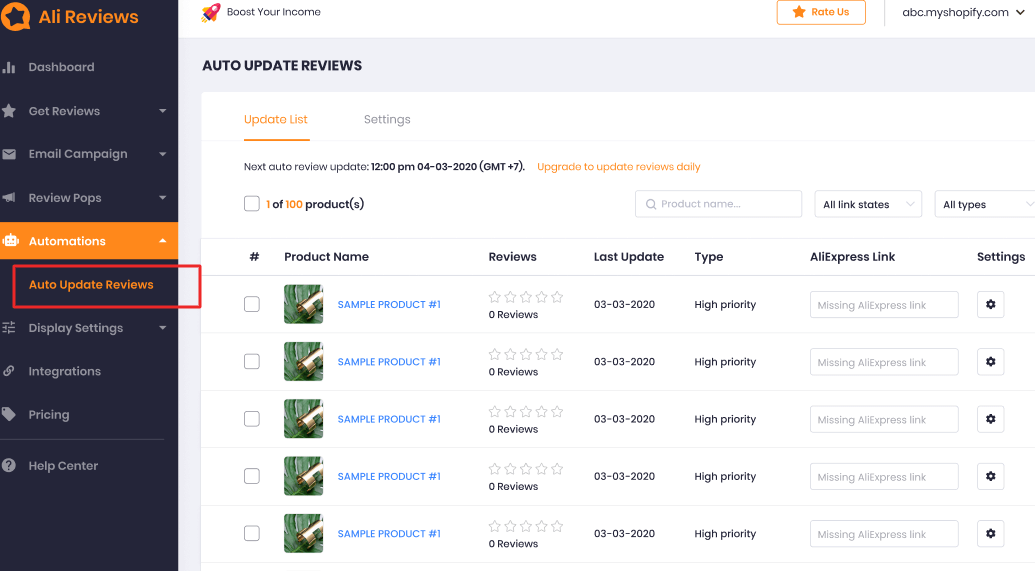 Since this feature requires lots of data resources, there'll be some limitations that you'll need to note:
Reviews will not be updated everyday like in Premium plan. For Essential, reviews will be updated every 3 days. But that's still better than none since you don't have to check and import new reviews manually.
Individual setting for individual products will be blocked. If you want to adjust settings for each and every product, consider moving up to Premium!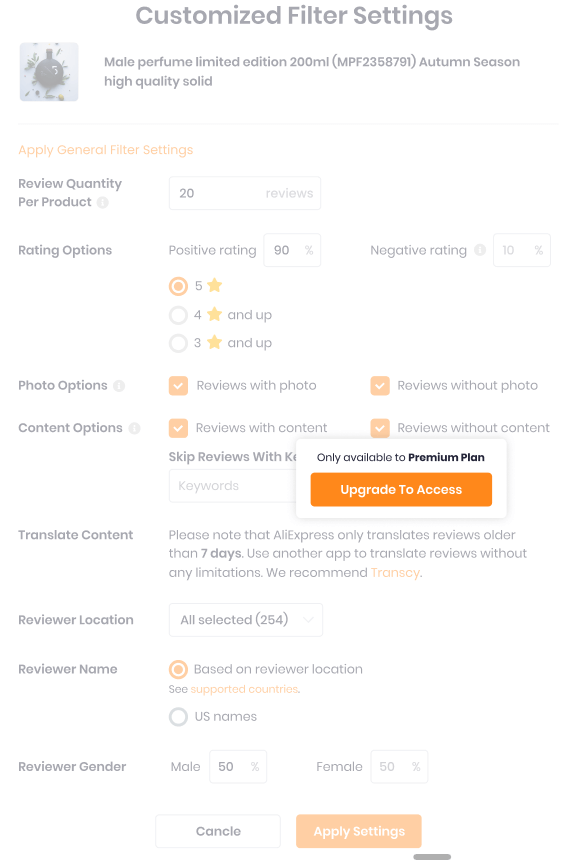 Newly improved Google Shopping Integration
This is the latest feature and despite just released for only 1 month, we've received much positive feedback so we continue to make it better! For your information, this is an integration to push reviews to Google Shopping ads.
To make sure your reviews are easily submitted to Google Shopping Feed via XML file, we've invented 2 ways to run XML file:
Auto update XML file: Reviews in your XML file will be auto updated everyday and Google will inspect the file daily. Your file limit is 5,000 reviews due to Google's operation.
Manually update XML file: Download XML file and manually import reviews to Google Shopping Feed. Due to Ali Reviews's policy, the file size must not exceed 70MB, so the file limit is 25,000 reviews for this method.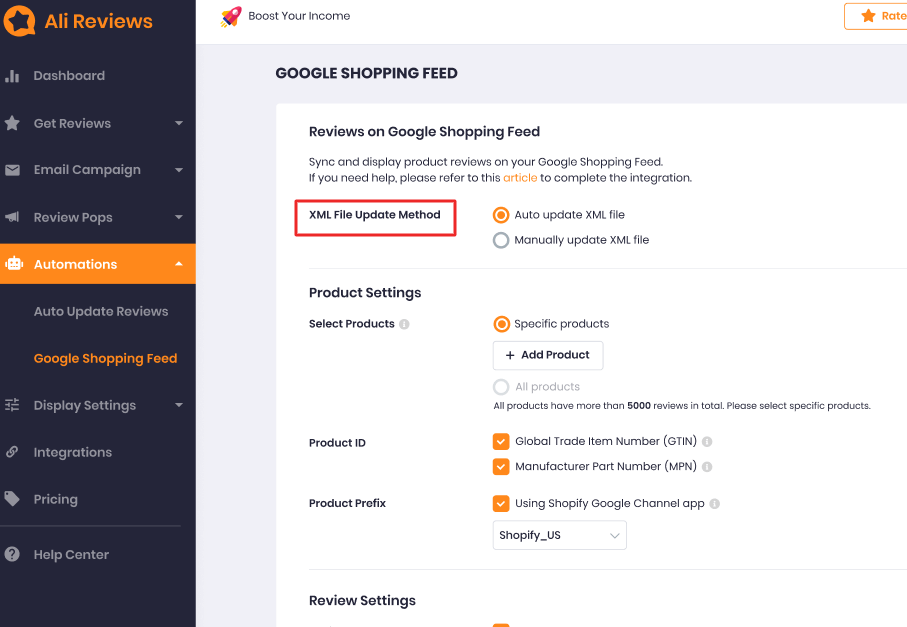 Import reviews by date range
We have added 1 more option to improve the Import Reviews in Date Range section. That's "Exclude last 7 days"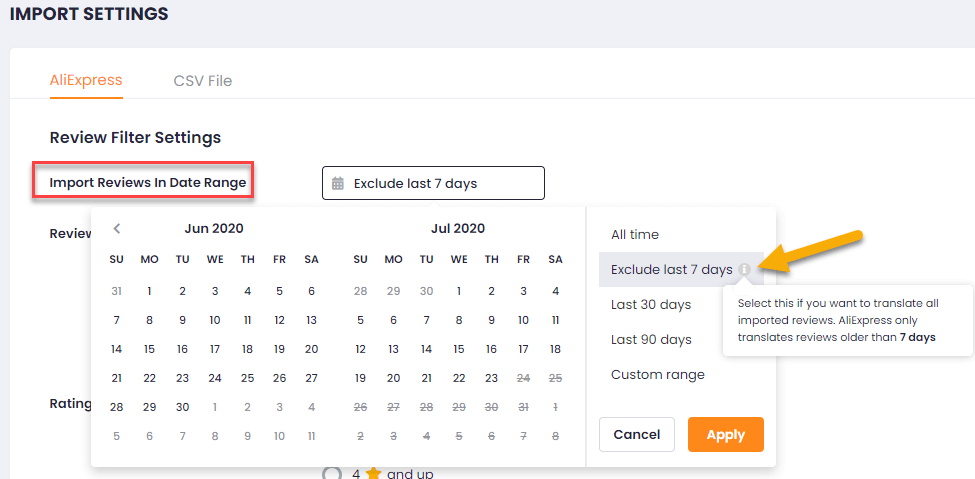 If you want all your reviews translated all at once, check on "Exclude last 7 days" since AliExpress only translates reviews older than 7 days.
?Pheww, that's all about updates this time. Now you can go experience Auto Update Reviews or try out Google Shopping Integration!