Introducing Auto Update Reviews: Keep your reviews up to date effortlessly ??
?Wassup!! In this 5.3 update, we come up with Auto Update Reviews to help you save time, get fresh reviews everyday with minimum effort.
Auto Update Reviews for your products everyday
When you enable Auto Update Reviews, your products will be updated reviews everyday based on customized settings. AliExpress product has new reviews means that your product will also have new reviews auto imported daily!
?Check out Auto Update Reviews benefits to see why you should use it immediately!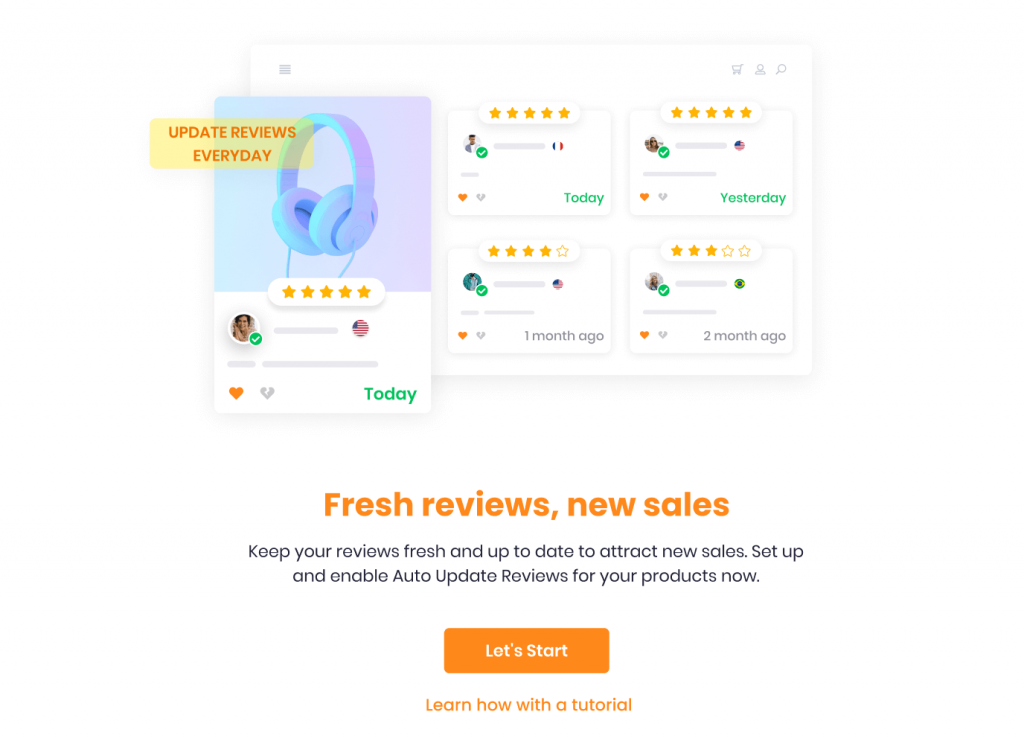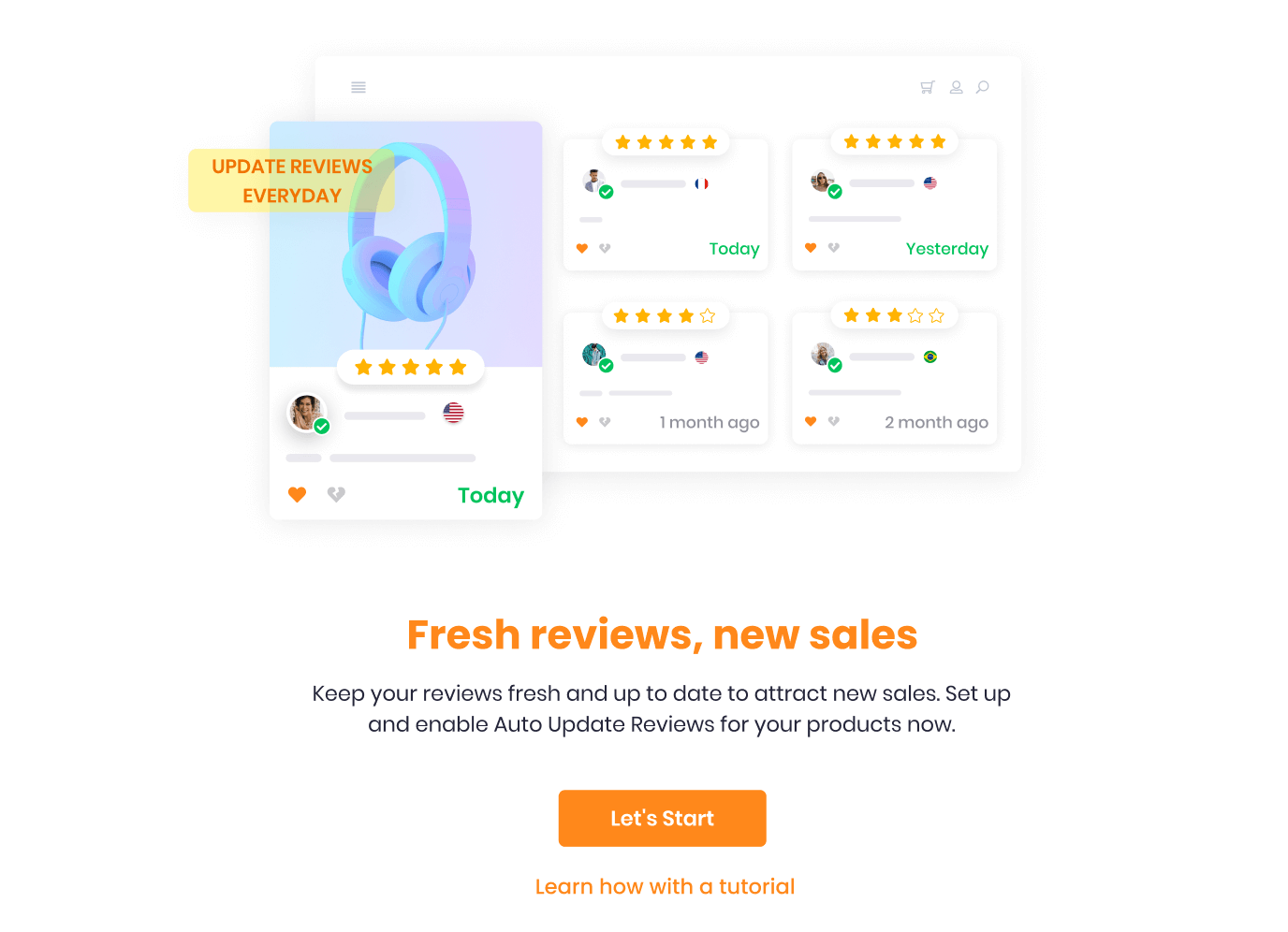 Other updates in 5.3 version
We also have other improvements in this version as below:
1. What's new section on Dashboard
This board will keep you always informed of our latest news and updates

2. Custom Import Settings
Now you can adjust specific settings for reviewer's gender & name when importing reviews

….customized settings need some time, we will alert when settings may slow down import progress…

3. Save AliExpress link for next import
Bravo! Now your AliExpress link will be saved after importing via Oberlo / Ali Orders so it's faster to import next time without pasting link again. Plus, this lets you use Auto Update Reviews more effectively!