Customize Ali Reviews' review widgets with Shopify Theme Editor
Building a trustworthy store with Ali Reviews review widgets has never been easier since Ali Reviews enables you to modify review widgets right on Shopify Theme Editor.
With a few simple drag-and-drops, you can easily enhance the appearance of your reviews to draw in as many customers as possible.
So, you want to know how to do it, right? This is a must-read!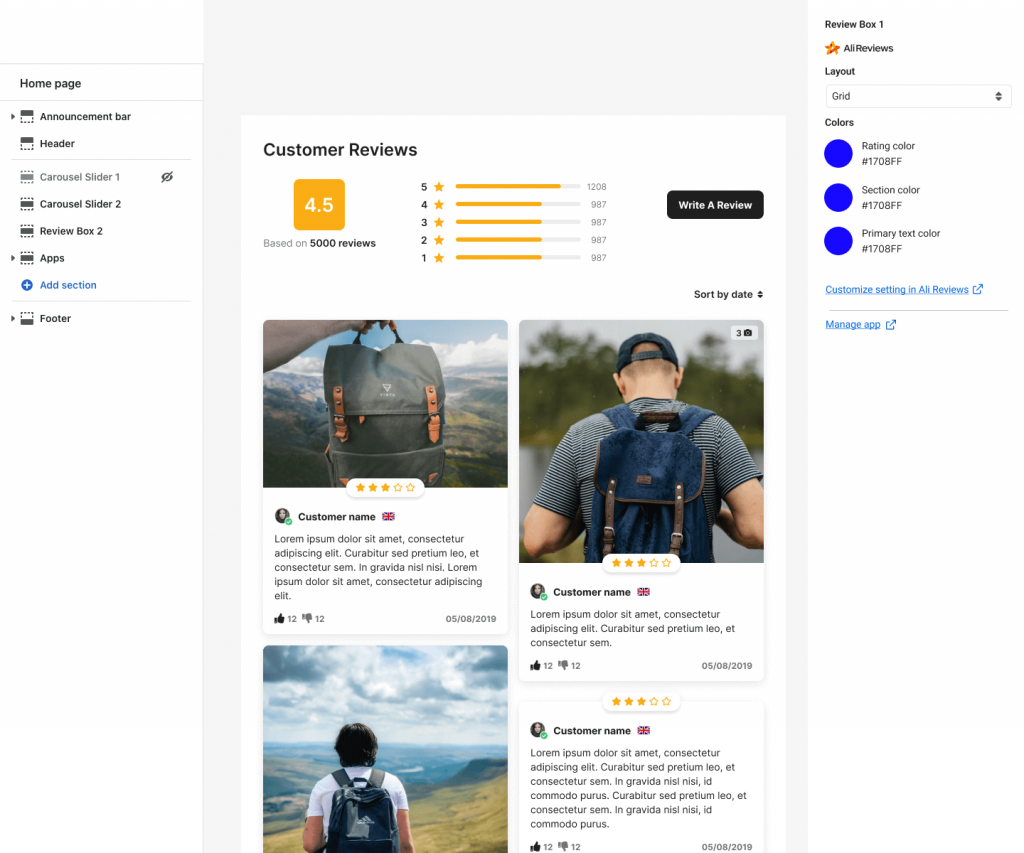 Ali Reviews lets you choose from Review Box's collection of good-looking layouts. It's easy to make the Review Box appealing the way you want it to, from rating color to primary text color in the Shopify theme editor.
You can also go to Ali Reviews to enjoy it to the fullest. Your actions in the Shopify Theme Editor and Ali Reviews are synced.
If you have any questions, feel free to reach out to us via live chat with us or drop us an email at support@fireapps.io.