Got the new Find & Replace The Translation to save you time
Today's news is fantastic! Transcy has officially launched a new feature to help you save time and manage your translations more efficiently.
The new "Find & Replace" function allows you to search any translation content in-app to find and replace it with another.
It also allows you to adjust specific keywords, for example: You want to find a wrongly translated word "sample" in the target language (Vietnamese) and replace it with a correct word "samples" in Vietnamese in all places on your store that contain the word "sample."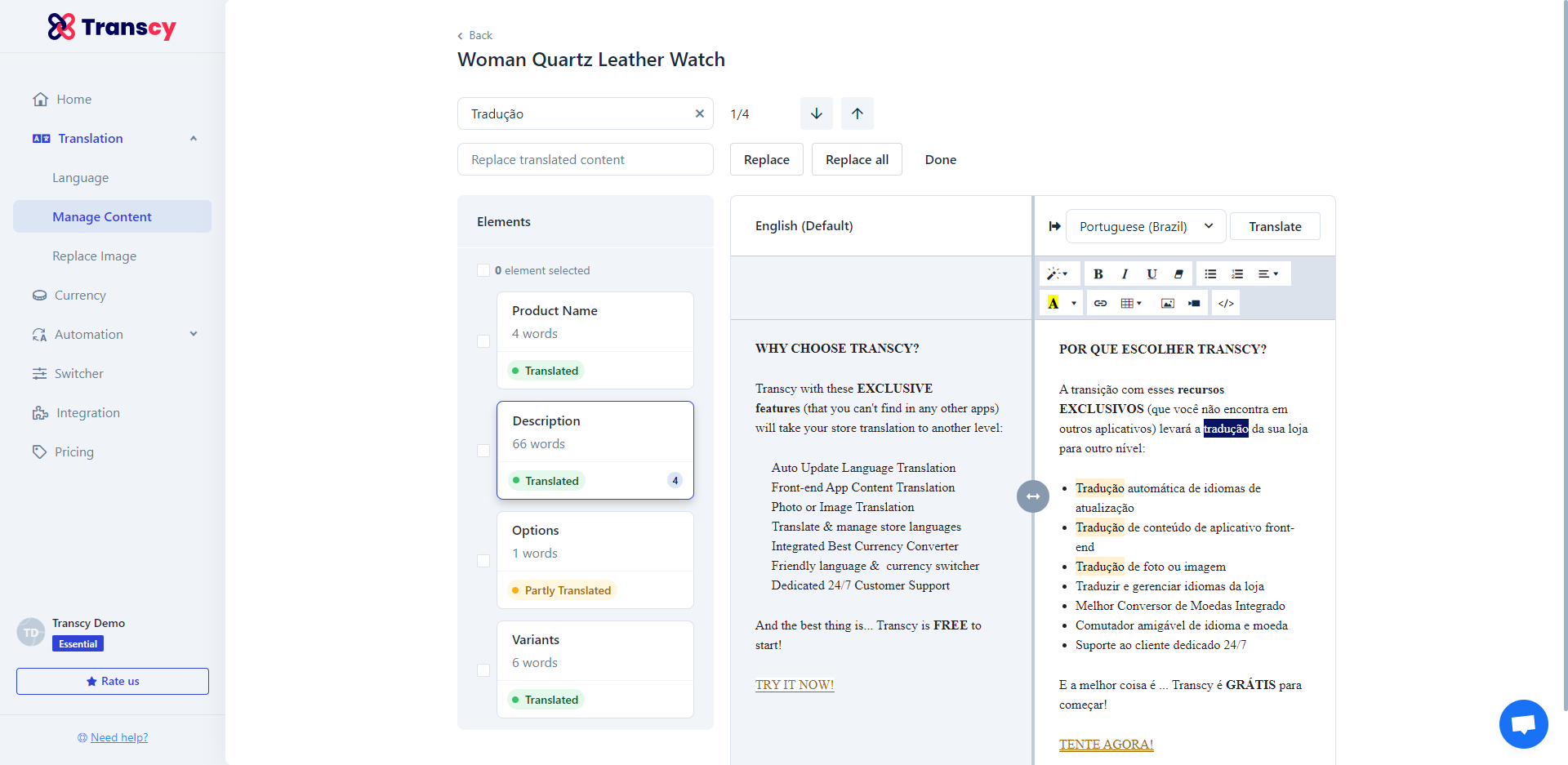 You can experiment with it and learn how it works in the Help Center.
In addition, we have added a Language & Currency filter in settings to help you manage the "Added languages/currency" and show them in default, as well as All Languages/Currency that Transcy supports for your store.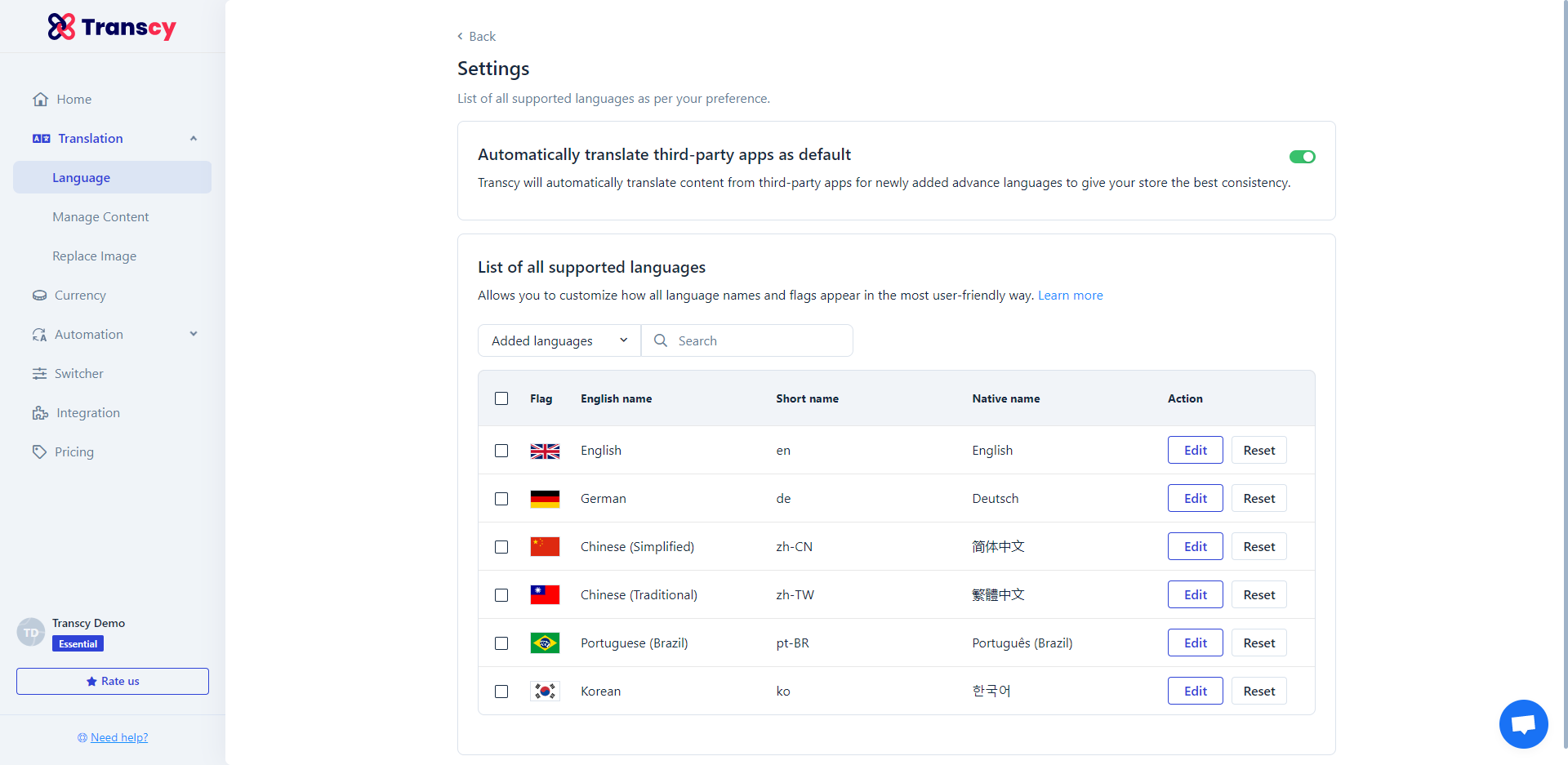 You can give it a shot right now!
Also, don't forget to keep an eye out for our next upcoming release.