Integration with Klaviyo: Follow-up emails & SMS after being reviewed
It's with great pleasure that we inform you of our newest integration with Klaviyo. A collaboration between Ali Reviews and Klaviyo enables the automatic sending of emails and SMS to your customers when they leave a review of your product.
About Klaviyo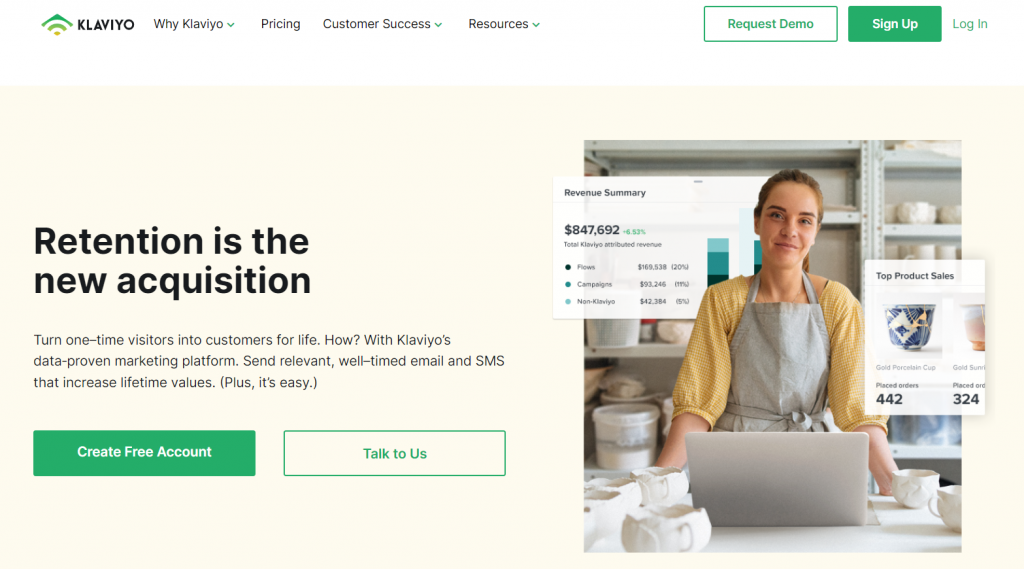 Klaviyo is a Customer Growth Platform that automates SMS and email marketing to help Shopify businesses attract, retain, and grow a solid customer base.
Klaviyo gives you and your customers great experiences with email and more.
Benefits of integration with Klaviyo
There are numerous benefits to gaining customer reviews, including enhancing your store's reputation. Even so, some business owners could find it difficult to strike up a conversation with customers about the reviews they've received.
As a result, it's best to thank your customers by sending individual emails or SMS once their reviews are published.
Firstly, click here for step-by-step instructions on how to activate it.
Next, discover what this new integration can do for you:
Express your thankfulness and interest in customer reviews.
Make other products or promotions more visible.
Send follow-up emails and SMS to increase engagement with customers.
Achieve brand consistency of branding across emails and SMS with ease.
Automate and optimize your workflow.
Here are some demo email flows to get you started
1. Express your thankfulness and interest in customer reviews:

After you create a new flow, add the desired triggers and/or filters, press "Done"; then start adding additional components into your flow series.

To add an email or SMS message into your flow, click the component in the left sidebar and drag it to the visual canvas. In the 3-dot section, select "Edit" to change the content and pick templates.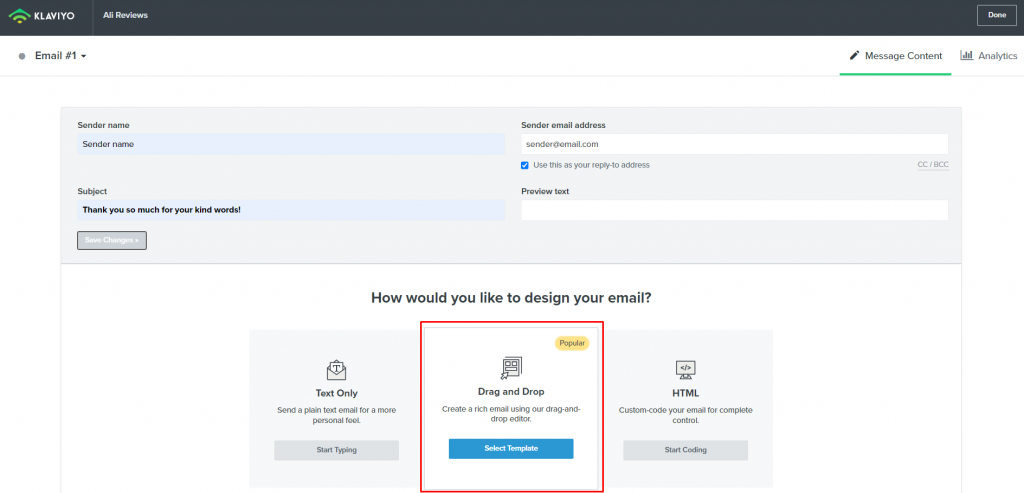 Now you can edit the sender name, email, subject, and preview text. Following that, select suitable templates for your brand and clientele.
Browse through 100+ Klaviyo email themes to generate professional and eye-catching email marketing. These templates are easily customizable; simply drag, drop, and send.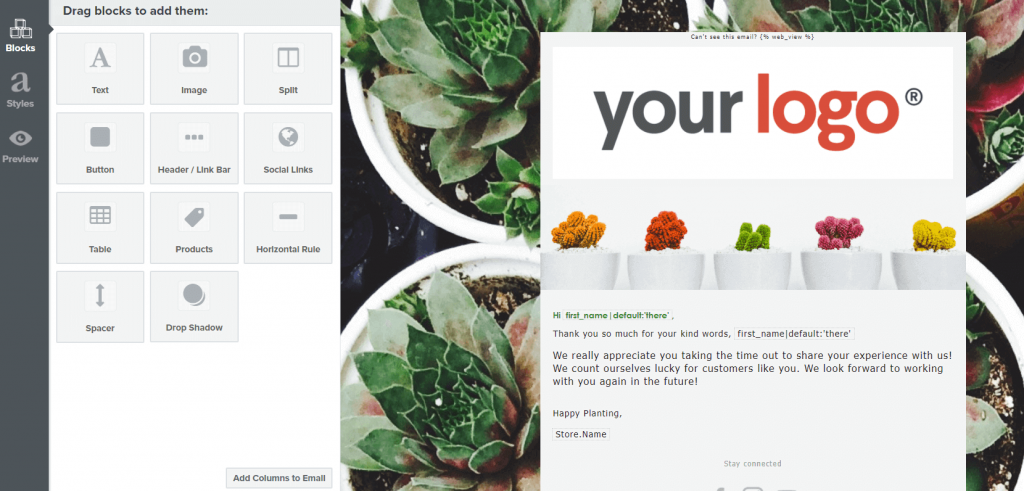 Change logo, images, and email text with ease.


Furthermore, you can also add the SMS flow below the Email flow to approach customers from multiple directions.
2. Make other products or promotions more visible:
The steps for setting up email and SMS flow are similar to those described above. Including a coupon code in your thank you message is a great way to encourage customers to make repeat purchases.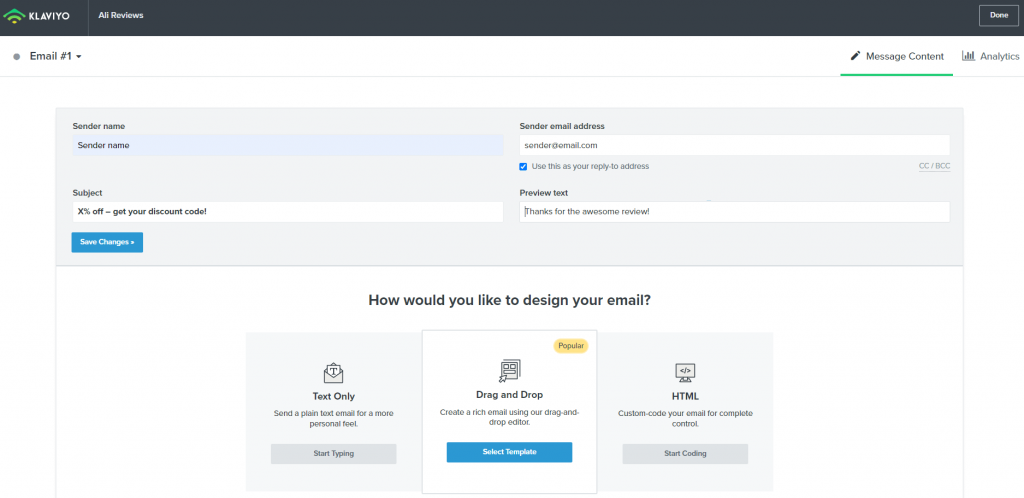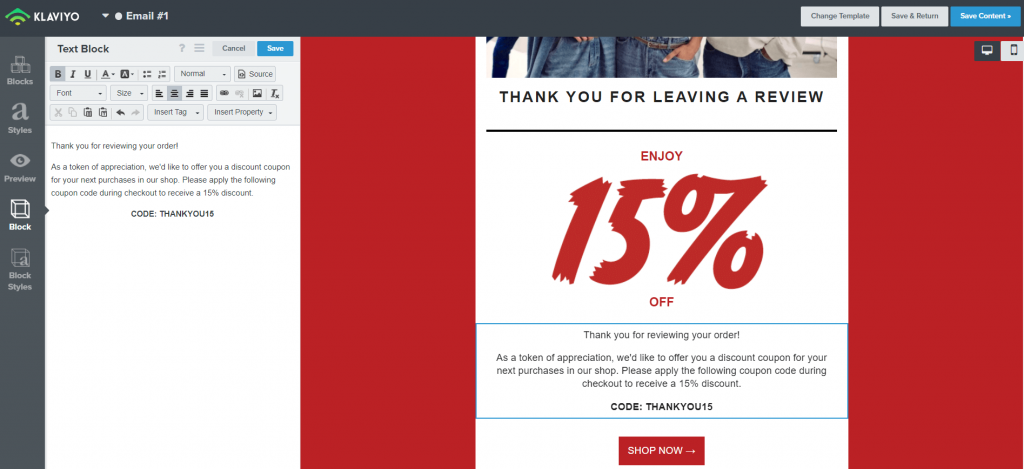 You even can add images to your messages to get clients interested in the products you're trying to sell.
Here we've shown you some examples of email automation workflows that you could implement. Explore marketing tactics and techniques and grow your store with the Klaviyo live training series.
If you have any questions, please contact us via live chat or email at support@fireapps.io.