Ali Reviews' new navigation for a better performance
Many factors influence the user experience. However, nothing is more likely to drive users away from an app than confusing directions. We entirely understand; therefore, we have upgraded the navigation experience within Ali Reviews.
We restructured our navigation to make them more relevant to merchant demands, easier to find, and take less time to finish, allowing merchants to move quickly to the next stages of development.
We'll go through some changes here.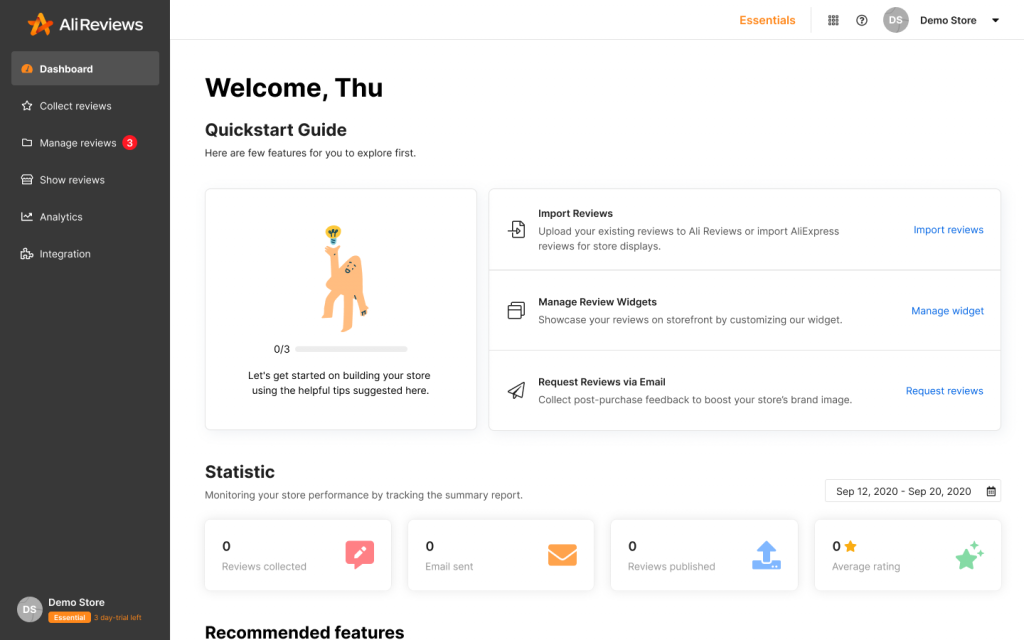 Collect reviews
Request Dashboard
In the Request Dashboard section, we will remove from the Actions column two features that send review requests via QR code and Share as visual image.
In addition, we also change the Scheduled status to Reviewed when the order receives a customer review from the Request Generator Dashboard.
Auto Request
We have divided the email templates part into a new section titled "Advanced customization in Email templates." When you click on this, you'll be directed to a new page where you can choose a suitable layout and customize your email. All of the email's settings can be previewed.
Request Generator
The Request Generator page is equipped with smart features such as asking for reviews via social networks with dynamic messages, generating scannable QR codes, and automatic linking with email requests to encourage customers to submit reviews and boost sales.
Reviews Import
Besides, importing reviews from AliExpress, a CSV file, or in bulk is now easier and faster, thanks to the building of specific pages for each of these solutions.
Soon, we will have more powerful functions that will allow you to get more great reviews and make your reviews stand out even more, so keep an eye on them.
Come see for yourself how these improvements can help you maximize productivity!
If you have any questions, please don't hesitate to contact us via live chat with us or drop us an email at support@fireapps.io.