New dashboard UI for better business performance visibility
You'll always know what's going on in your store with the dashboard! You know which things work and which don't. A great dashboard helps you grow and keeps you interested in running your business. It is for this reason that the Ali Review Homepage has been revamped!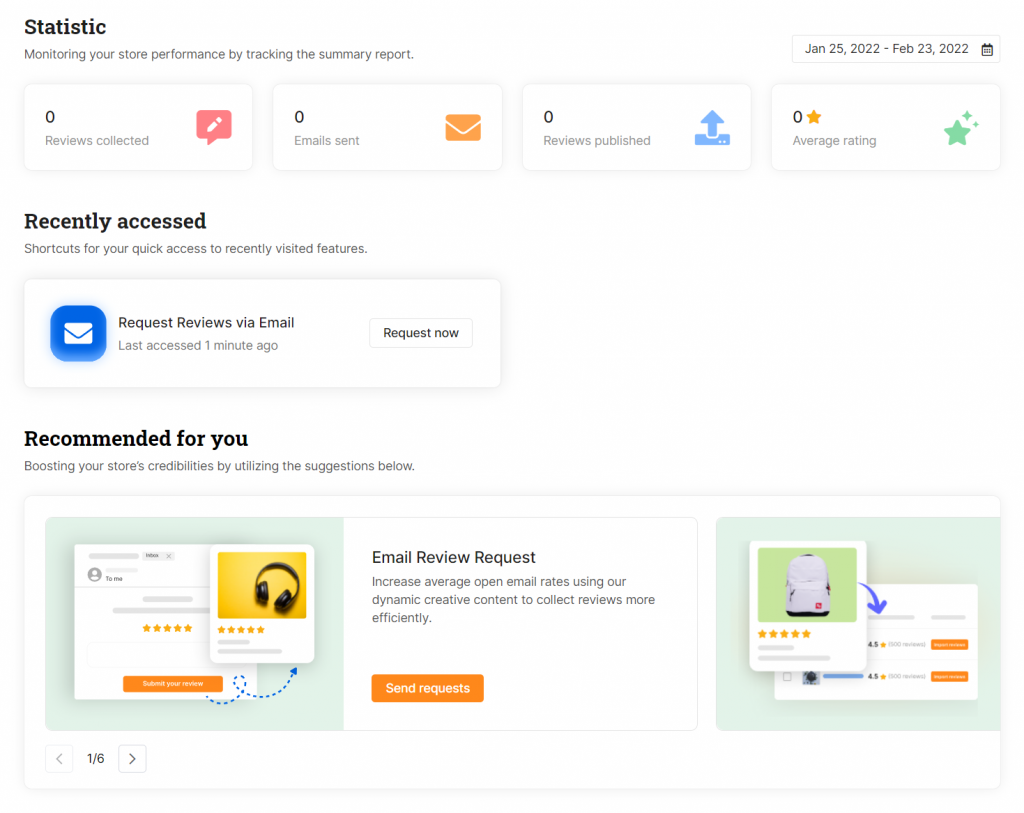 The new dashboard UI will make it easy to see how many reviews were collected, how many reviews request emails were sent, and your store's average rating.
The product feature recommendation system has also been improved, which will help you work more efficiently.
We're confident that these changes will make your Ali Reviews experience better and more pleasant.
Stay tuned for more big updates coming soon!