New Features are now available: Customizing reviews just got easier
Ali Reviews has long been recognized as one of the product review apps with the most powerful bulk editing features. Our goal is to develop new and useful features that benefit customers. And, in October, we're excited to introduce 3 new features that will make it easier for merchants to customize and manage reviews.
New Features:
1. Bulk edit country
It's critical in a business to focus on the right target customers; therefore, this feature will come in handy if you need to change a large number of reviews for a specific country. We're with you on that. With the Bulk Edit Country feature, you can bulk edit reviewers' location on your own.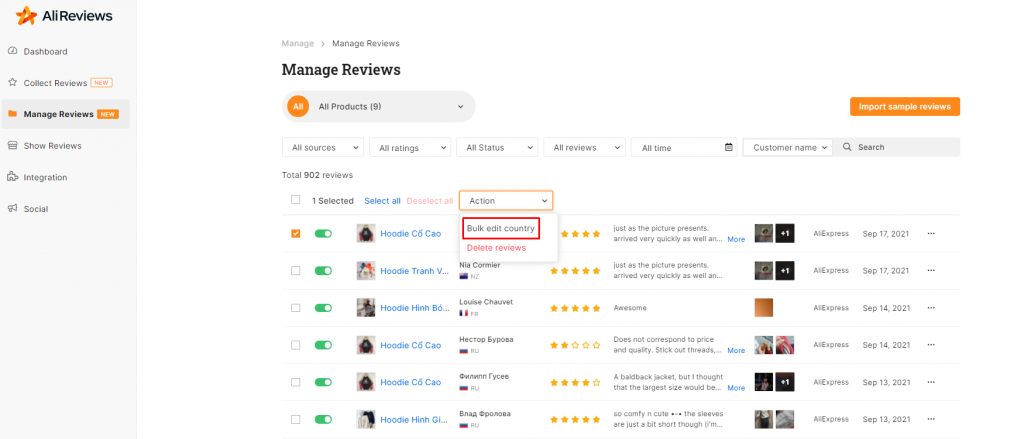 You can also edit the country for the review by going to each product.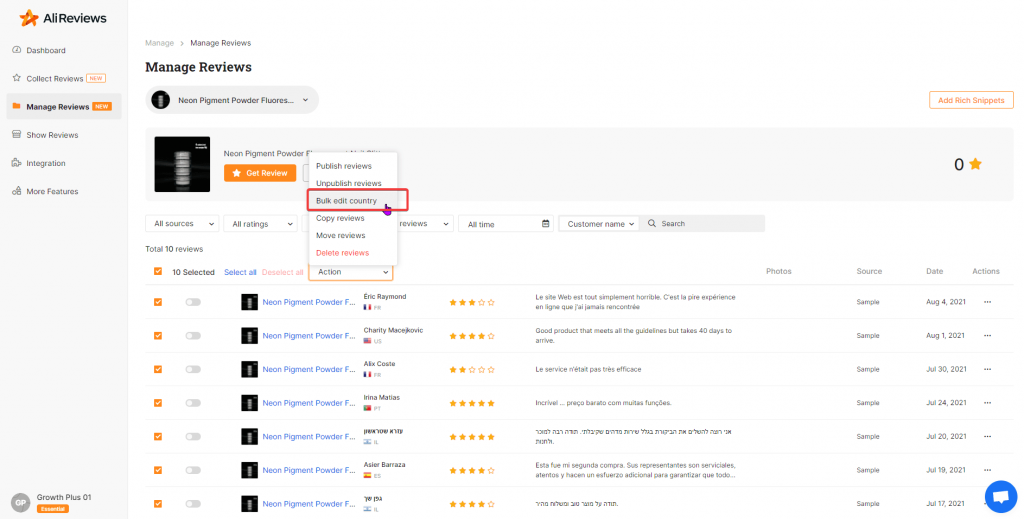 You can see our tutorial about Bulk edit country in this article
2. Move reviews
During our research, we noticed that many businesses have problems with customers writing reviews for the wrong product or needing to move reviews from one product to another because they no longer sell the product and don't want to waste their customers' efforts. For this reason, the Move Reviews feature is available to aid you in relocating wrong reviews to the correct ones quickly and easily.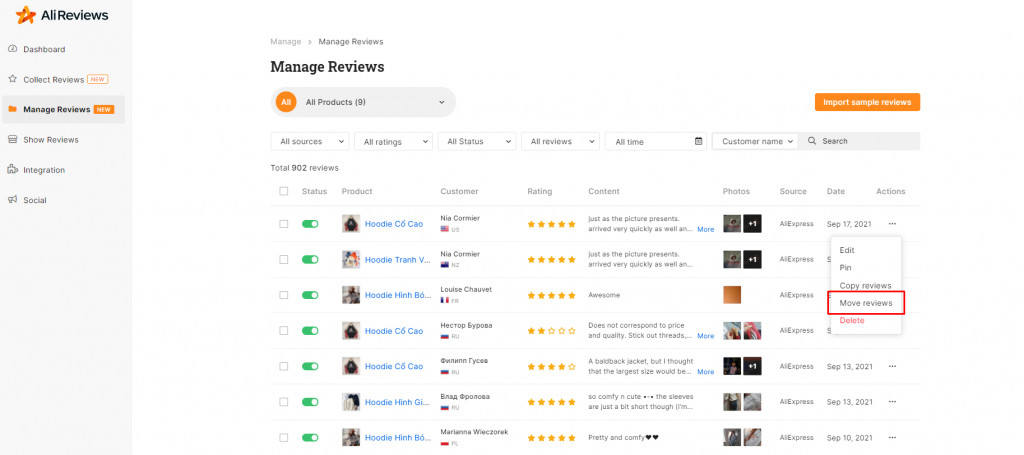 You can see our help article about Move reviews here
3. Copy Reviews
As a result of several user requests, Ali Reviews came out with the Copy Reviews feature! With this new feature, making a review copy for one product and using it on another will be easier and faster in the expectation.
You can find the Copy reviews feature just as fast and easily as the Move reviews feature. Read this article for more details.
Please note: these 3 new features are only available for Essential plan and higher plans.
Bug fixes & User experience improvements
For ease of use and rapid access to new features, we've improved the user experience and fixed bugs. These improvements will help merchants by allowing them to access any of the features of Ali Reviews quickly and conveniently from the palm of their hand – anywhere and whenever they want.
If you need some more help, please feel free to contact us via live chat or email us at support@fireapps.io.
Stay connected!