Old-order Review Request (New Updates)
Old-order Review Request has been firstly introduced on our app since 22nd Nov, 2021. And we believe that this feature could help our merchants a lot in collecting reviews from their previous buyers who already made purchases before merchants installed Ali Reviews.
Since our app is now embedded in Shopify, which requires some features' rules must be altered accordingly so that they can perform properly in embedded apps as well as serve the user experiences better. We'd like to provide you with a clearer rule updated about this feature as below:
What are the Old-order review requests?
Old orders are counted as your fulfilled orders in the last 60 days prior to Ali Reviews installation, then you can start collecting reviews of these orders using the function of Email Review Request.

How does this feature work?
You can find this feature in Auto Request/ Email Review Request.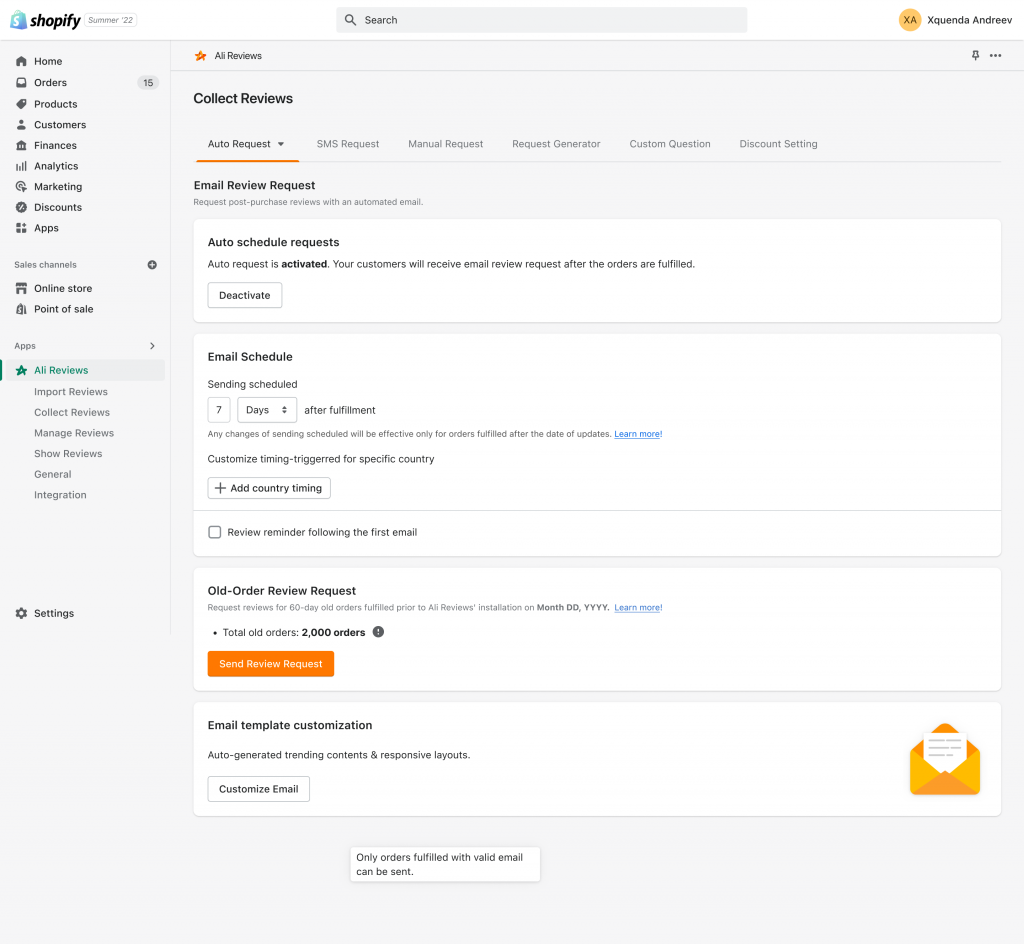 – Old-order review request is only available from Essential Plan, limited request is also based on each plan:
Essential: 500 orders
Premium: 1,500 orders
Enterprise: 2,000 orders
– This feature is a one-time request, which means all of your old-fulfilled orders shall be sent once and for all. Once you already sent old-order requests in any available plan, you would no longer send the remaining requests in any higher plan upgraded.
For example:
Total old-orders you got: 1,570
Your current plan: Essential
So the actual number of orders could be sent for request is 500 (Assuming that each order also gets valid emails)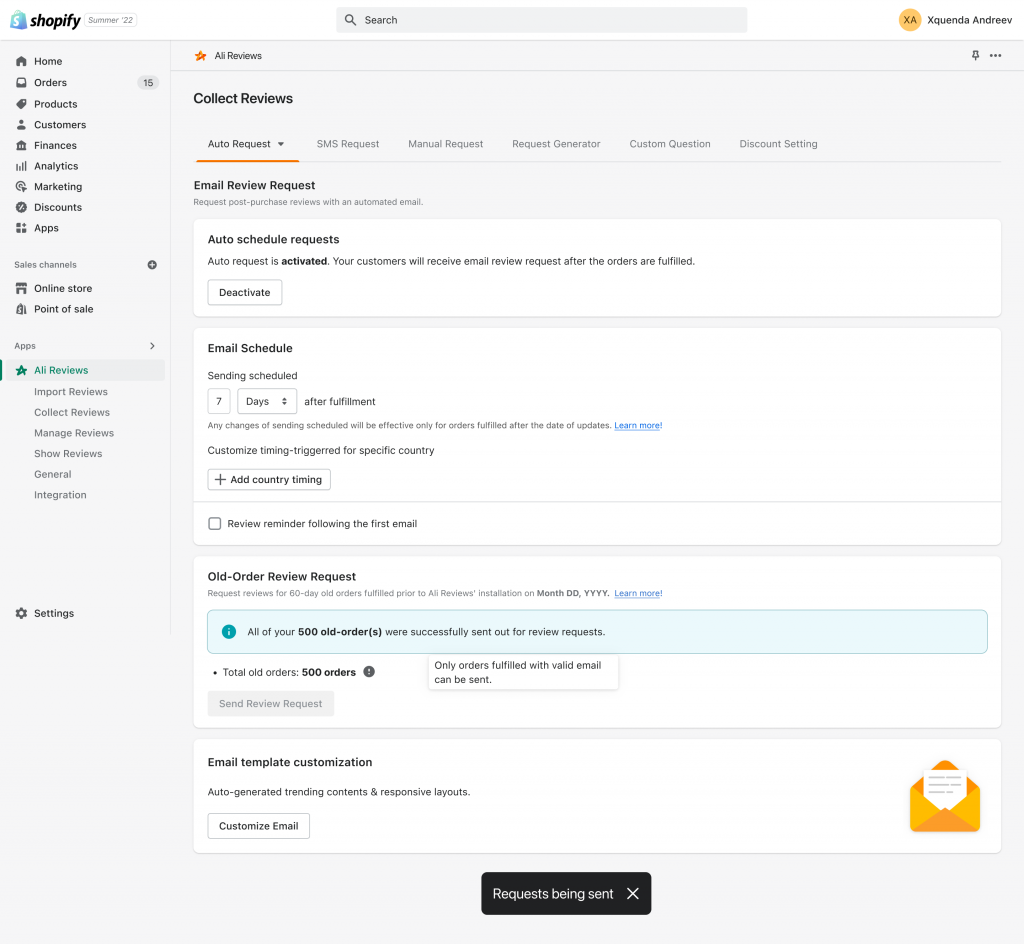 – After the requests are successfully sent, you can track the number of success requests in the header notification on the function block, details can be also referred to the Request Dashboard in Auto Request menu.

Please be noted that:
A. Only orders with valid email could be sent for email requests.
B. In case, the number of requests is so huge, the email request could take a moment to be processed, you can check the request performance after the processing is done.
C. The remaining orders will be cut off for sending requests whether you have your plan upgraded or not.
D. For current users who still have remaining-old orders on waiting list to be sent in the following months, we're sorry to inform you that those orders will no longer be able to be sent starting 20th Sep, 2022.
Thank you for your understanding with our updates.
If you have any questions, feel free to reach out to us via live chat with us or drop us an email at Support Team.