Strengthen your Shopify store with Speed and Social proof optimization solutions
Welcome to this week's release! This time, we redesigned the homepage layout to help you quickly get access to Transcy app features. Besides, we're excited to launch FireApps Experts – where you can easily get in touch with our experts and find support to optimize your online store's speed.
New Homepage Layout
We rearranged and packaged all the pieces into neat sections for your convenient use. You can also notice the new "Store evaluation" block with our two exciting features: measure your Shopify store's speed and social proof strength.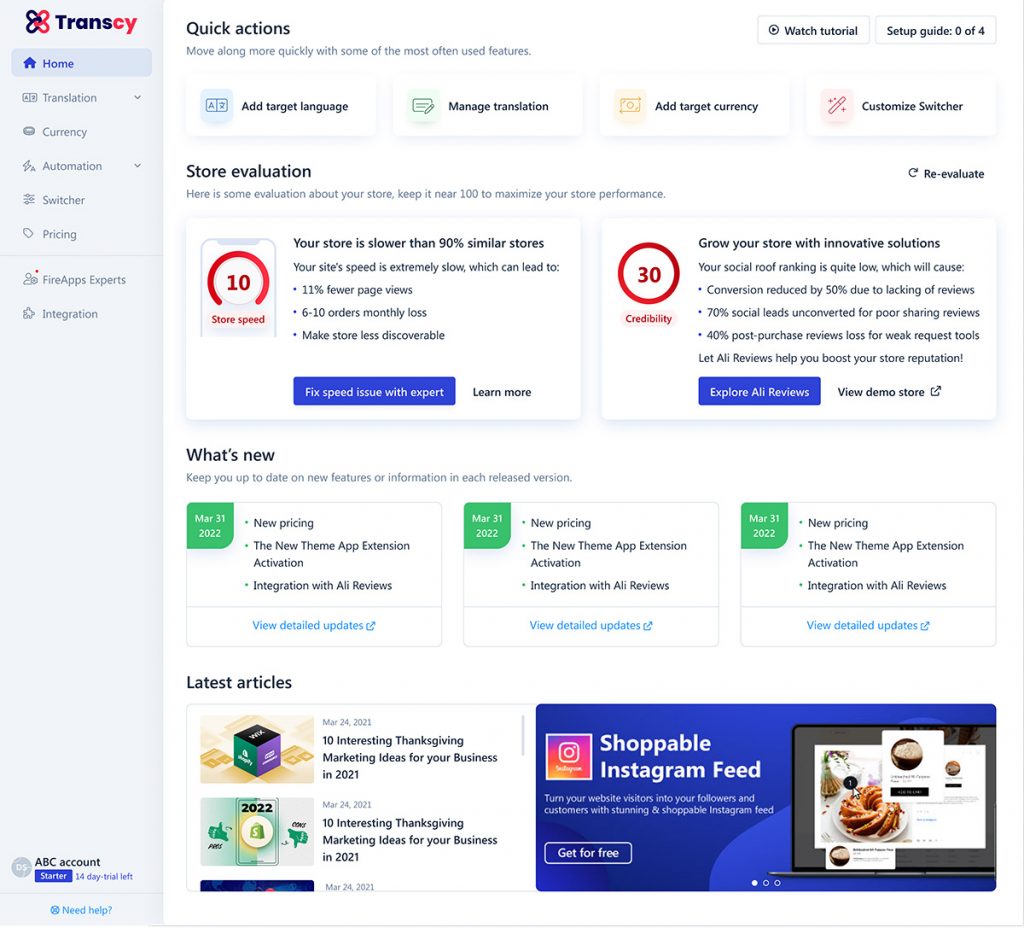 Store's Speed Score Evaluation
Website speed is a measurement of how fast the content on your site loads. There's no need to argue that a faster site speed means a better user experience and conversion rate.
But do you know how your online store is performing in benchmark with your competitors? Do you know the factors that impact your site speed and how to improve them?
Let us give you a clue.
Starting today, you can check your Shopify site's speed score right in the Transcy app dashboard! We analyze all the critical factors that influence your store's speed and represent them by a score ranging from 0 (Poorest) to 100 (Best), based on Google's PageSpeed Insights tool.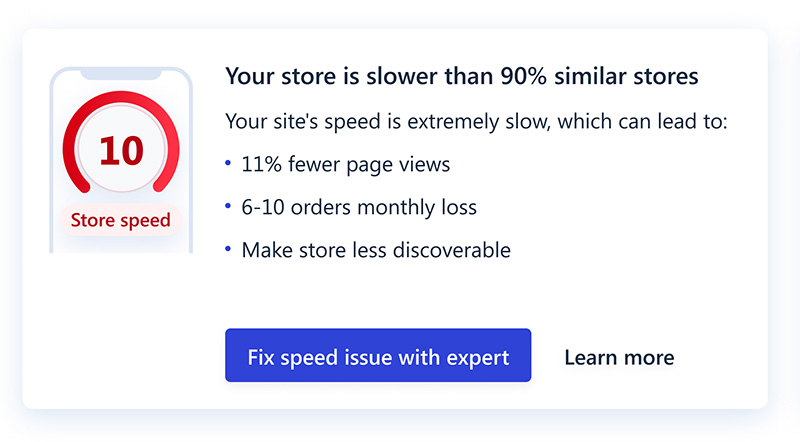 In addition, you can also find valuable analysis and advice on improving your speed by clicking on the "Fix speed issue with expert" button to live chat with our experts.
Social Proof Score Evaluation
Next to the speed score zone in the Transcy app dashboard, we've added the social proof evaluation section. The social proof score gives you an idea of how well you apply social proof (for example, testimonials and product reviews) across your site.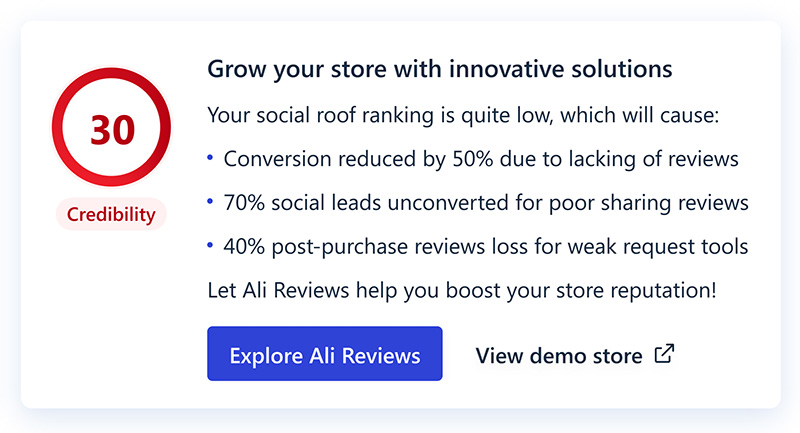 We recommend using Ali Reviews – the most popular Product Reviews app on the Shopify app store. With Ali Reviews, you can collect and showcase your best reviews across your store to build trust and level up conversion rates.
The good news is that thanks to the full integration between Transcy and Ali Reviews, you can now easily translate any of your product reviews into different languages. Explore all Ali Reviews' features here.
Get expert support to optimize your Shopify store's speed
Optimizing a website's speed is an endless, painful process. You probably are stuck with bunches of technical stuff, many code-related things you are not familiar with, and you do not have enough time to do it all by yourself.
FireApps Experts is here to help!
Dedicated support from 5+ years of experienced technical experts
100% guarantees on speeding up your website or else get your money back
Done within just 3-5 business days
Do not affect your store design and features.
Chat with us now to learn more! Or you can navigate to the FireApps Experts in the left-hand-sided menu when you need.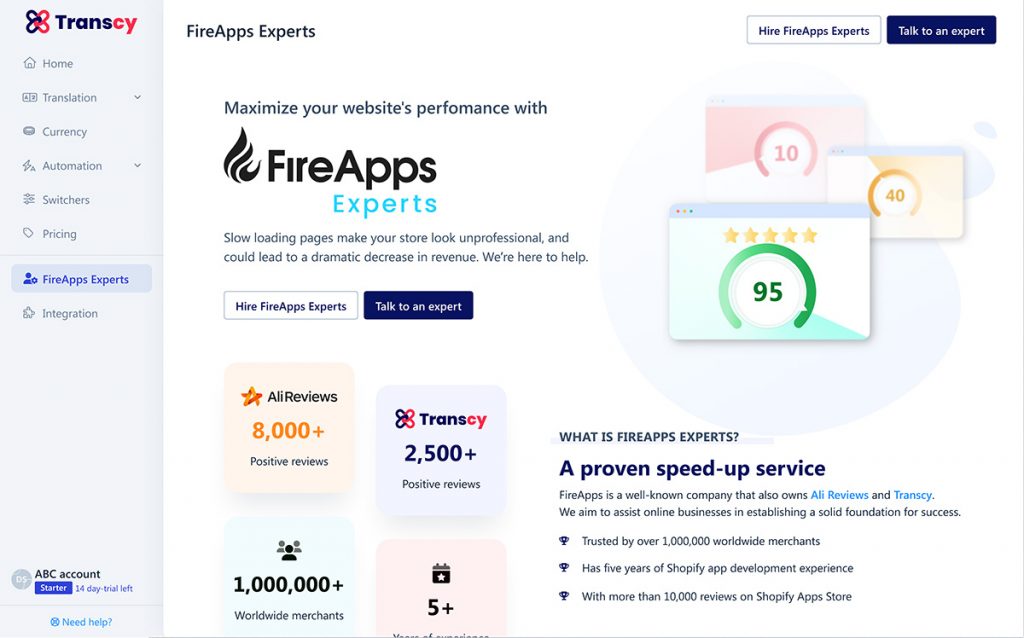 For everything else new this week, check out our list of Enhancements below:
Improve translating speed on Homepage, Checkout, Cart, Store Theme.
Improve Currency UI and Currency settings.
If you have questions or concerns, reach out to our 24/7 support. We're more than happy to help.